This report investigated how strategic documents in the city of Gothenburg, Sweden, could help create better conditions for micro mobility in complex intersections. Theoretical background and existing strategic documents were analyzed, but also a design of how a preferable solution would look was made. What can strategic documents do to promote these preferable solutions?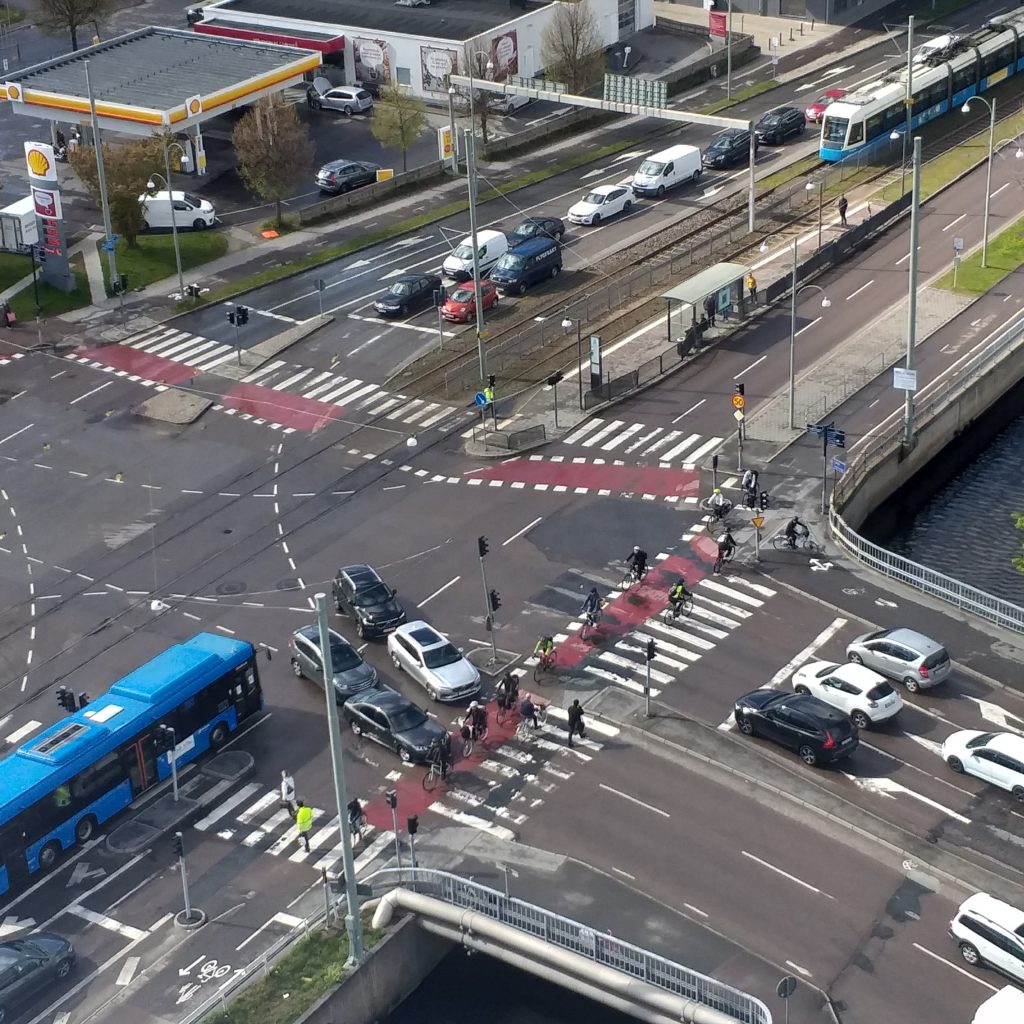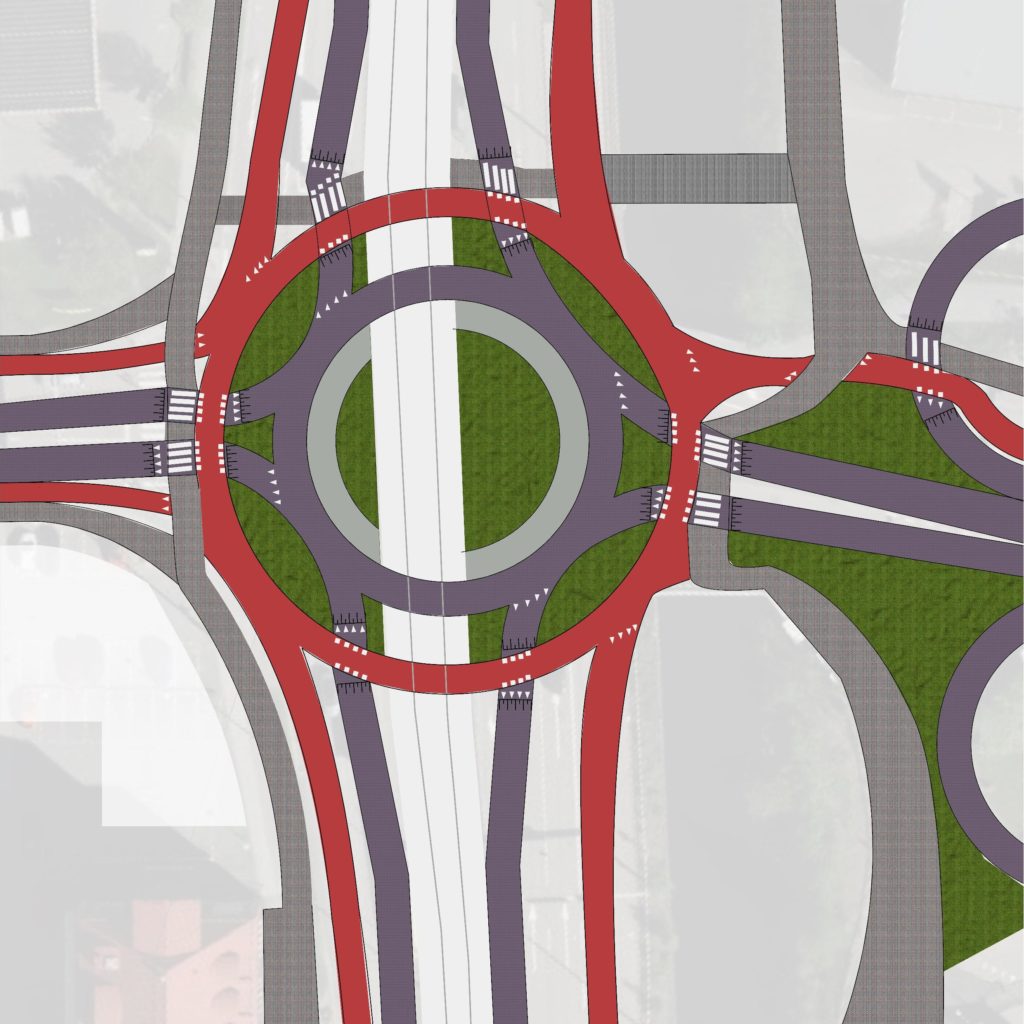 The conclusions included several principles applied to 3 different scales, Design, Area and Region. These principles could be generalized, and potentially be applied to many different locations.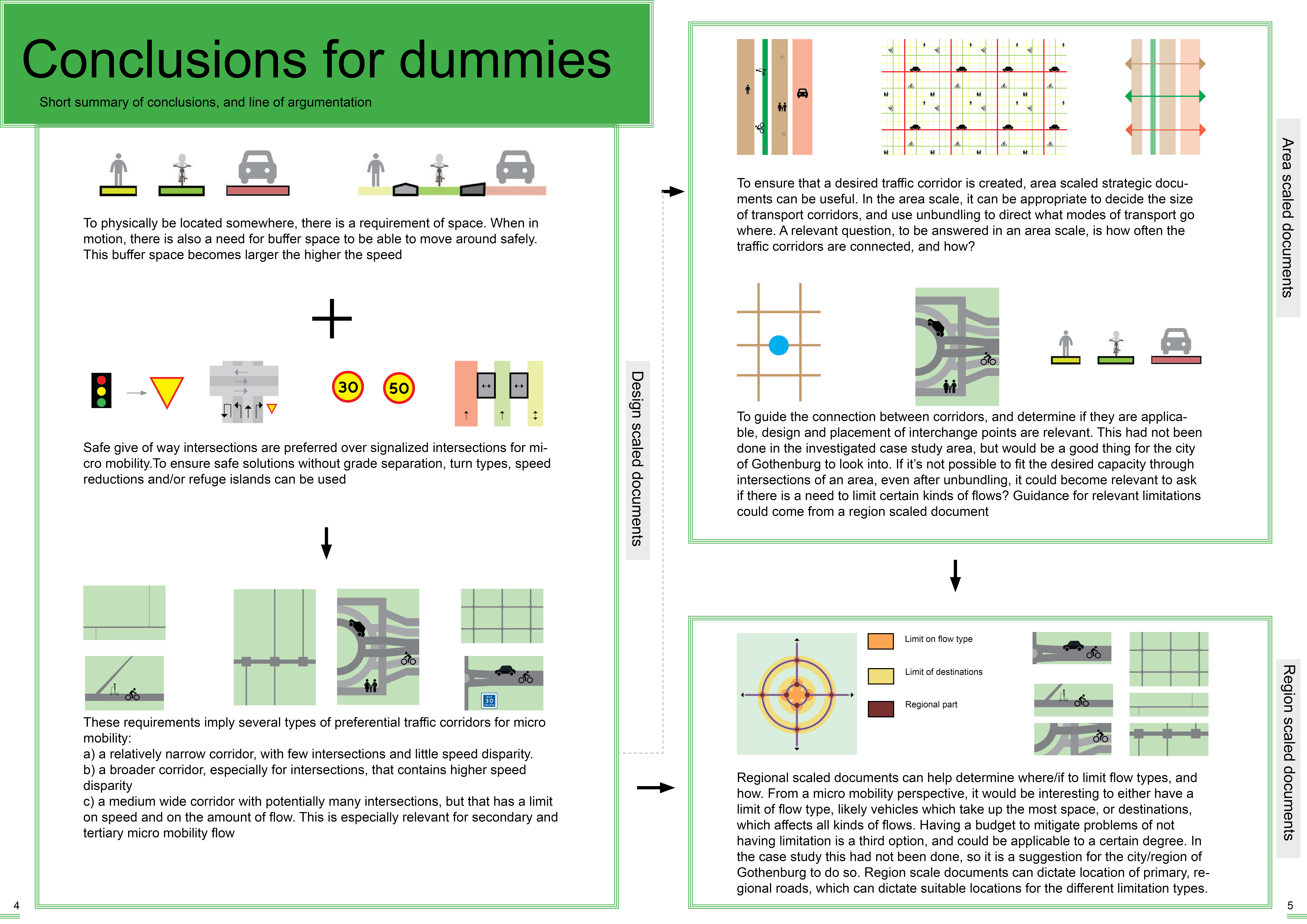 What is perhaps not reflected in these principles are the exact administrative divisions of places, that don't always correspond to the optimal Design, Area and Region scale. Answering this question in full was beyond the scope of this report, but it is likely of benefit to have these principles in consideration when working with strategic documents.
A planner can ask if work is done in the right scale, the right sub division. Should a question be solved regionally or locally, by traffic engineers or urban planners? If the right administrative divisions don't exist, how should it be solved?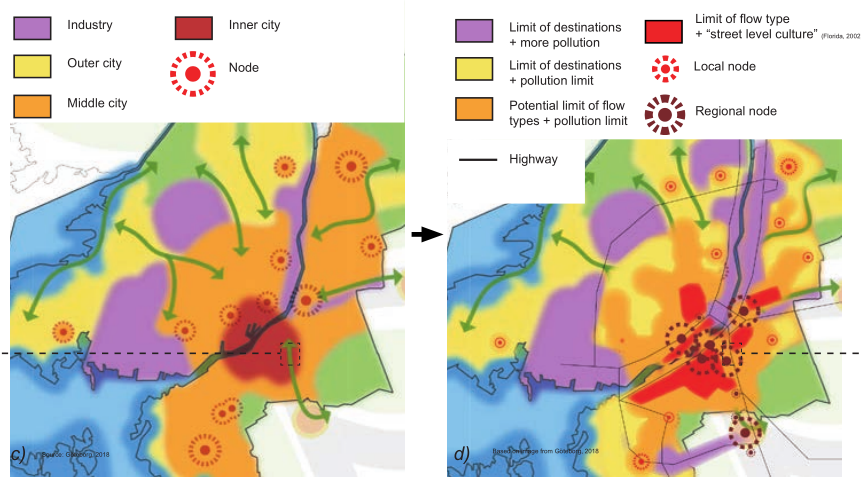 Further detail and motivation on the conclusions, as well examples of how these principles could be applied to Gothenburg, are presented in the report at the bottom of this page.