A library in Linné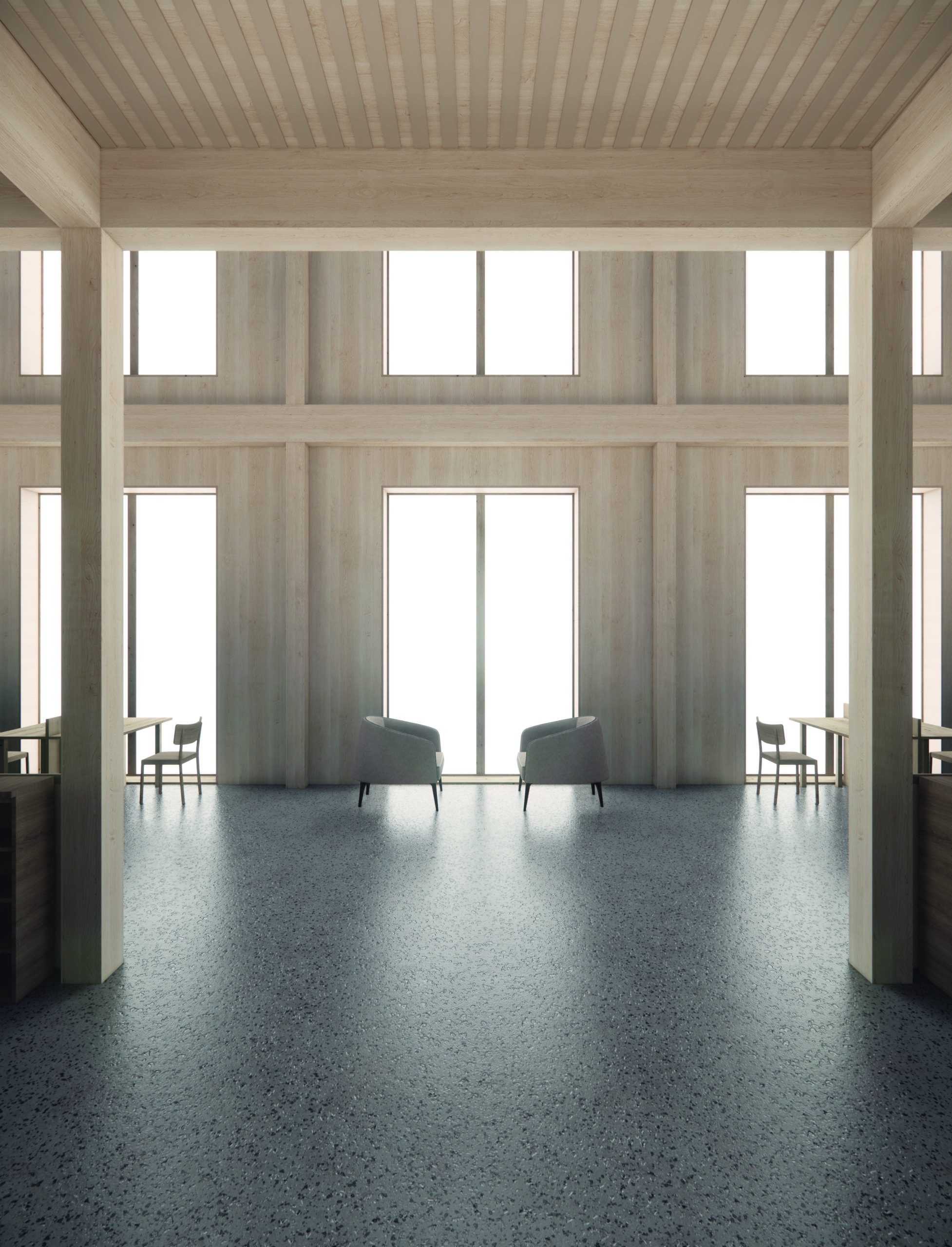 ---

abstract
How do one imagine a library? Many of us have probably entered reading rooms with light flooding in through an open roof or high windows. Libraries similar to the chapel in the way the sequence of spaces are strengthened through light and materiality, buildings which provides a peaceful environment. For centuries libraries have been a hallmark for cities, buildings representing knowledge and learning. In the last 500 years the library has evolved from being a private exclusive building to become a symbol for community and democracy.
Today the library of Linnéstaden is located on the first floor in an office building along Första Långgatan, a hidden site in relation to the public function. In this thesis a new location is proposed next to the landmark Hagabion, with a visible spot from one of Gothenburg's most active boulevards. This to lift and emphasize the public function since the library have been and still is one of our most recognizable institutions.
The proposal strives to be sustainable and therefore a wooden construction is investigated as the basis of the architectural expression. The design has been centred around how the construction of the building can be readable and space defining. Another aim has been to explore how architecture can present a building where learning and focus is important. This resulted in finding an intersection between a wooden construction and the experience of a library.
The thesis departs from an analysis of projects where the architects have been working with construction as a tool to create a certain architectural language. Libraries with a stricter geometry, by architects such as Louis Kahn and Max Dudler, have inspired the design both in terms of floor plan layout and light inlet. The studies have guided the project in terms of how to express materials and construction both in the interior and the exterior. The design strives to create an intimate relation between the user, the materiality and the book. A place in contrast from the daily stress where ideas and knowledge can thrive.
---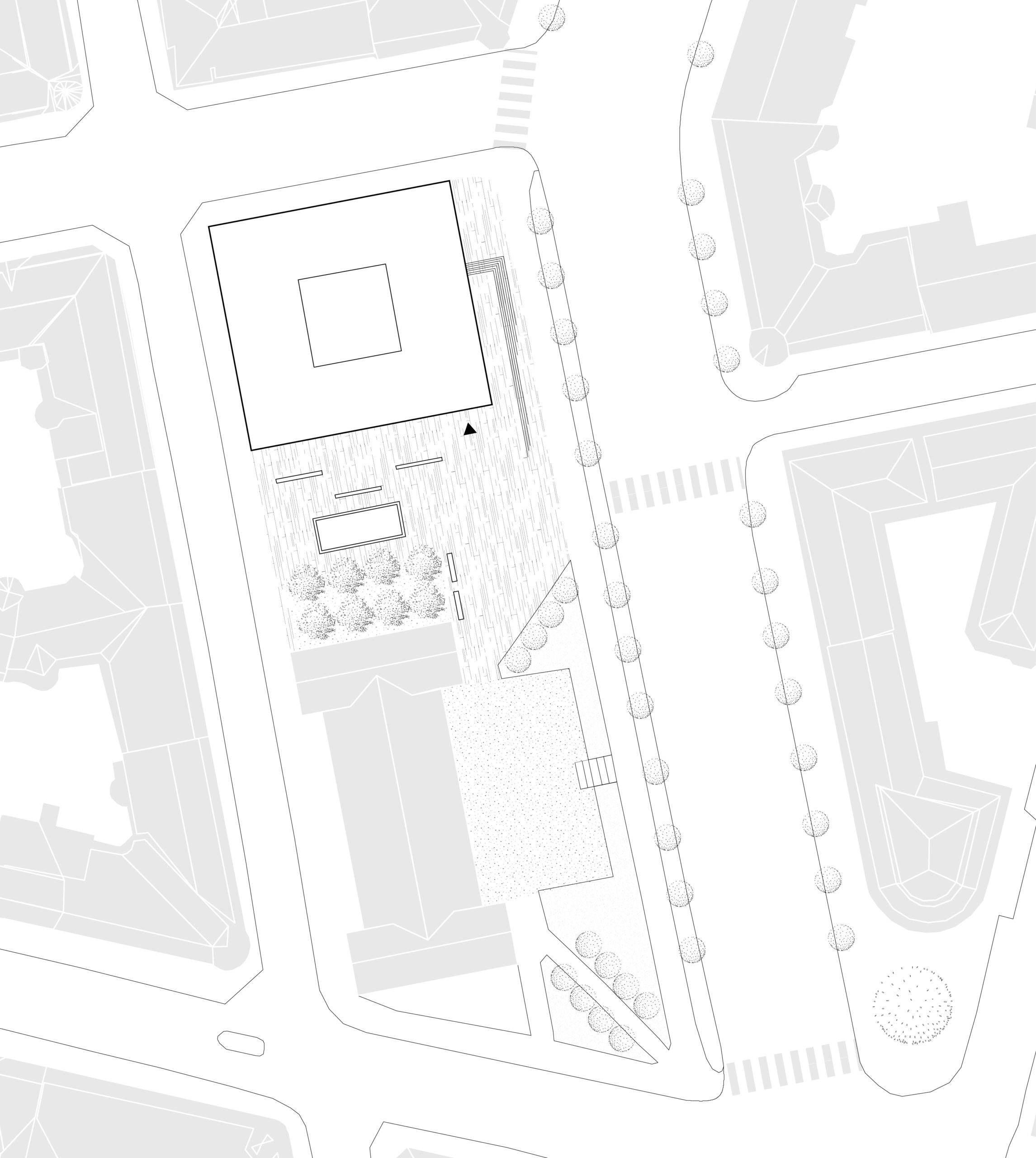 ---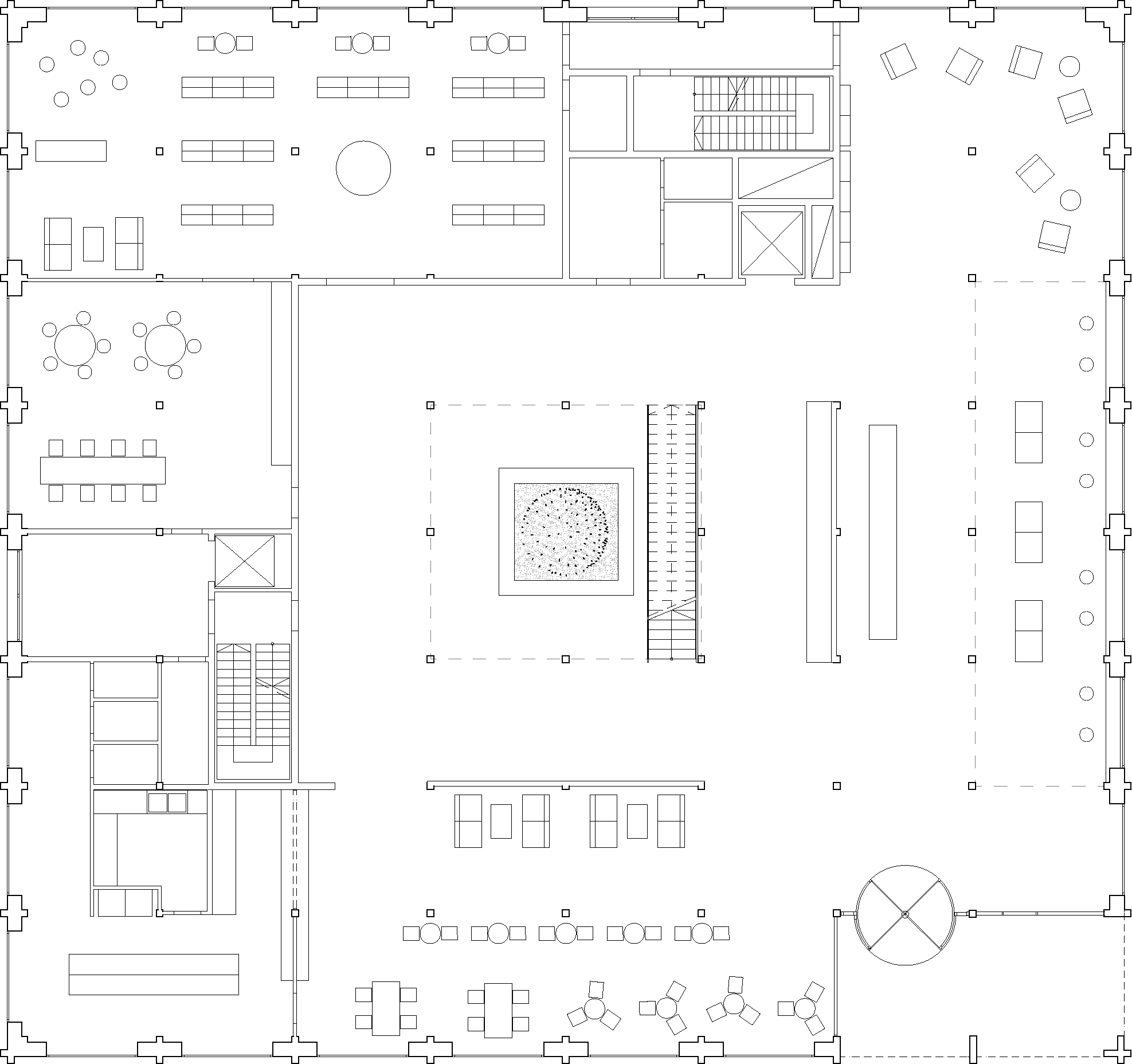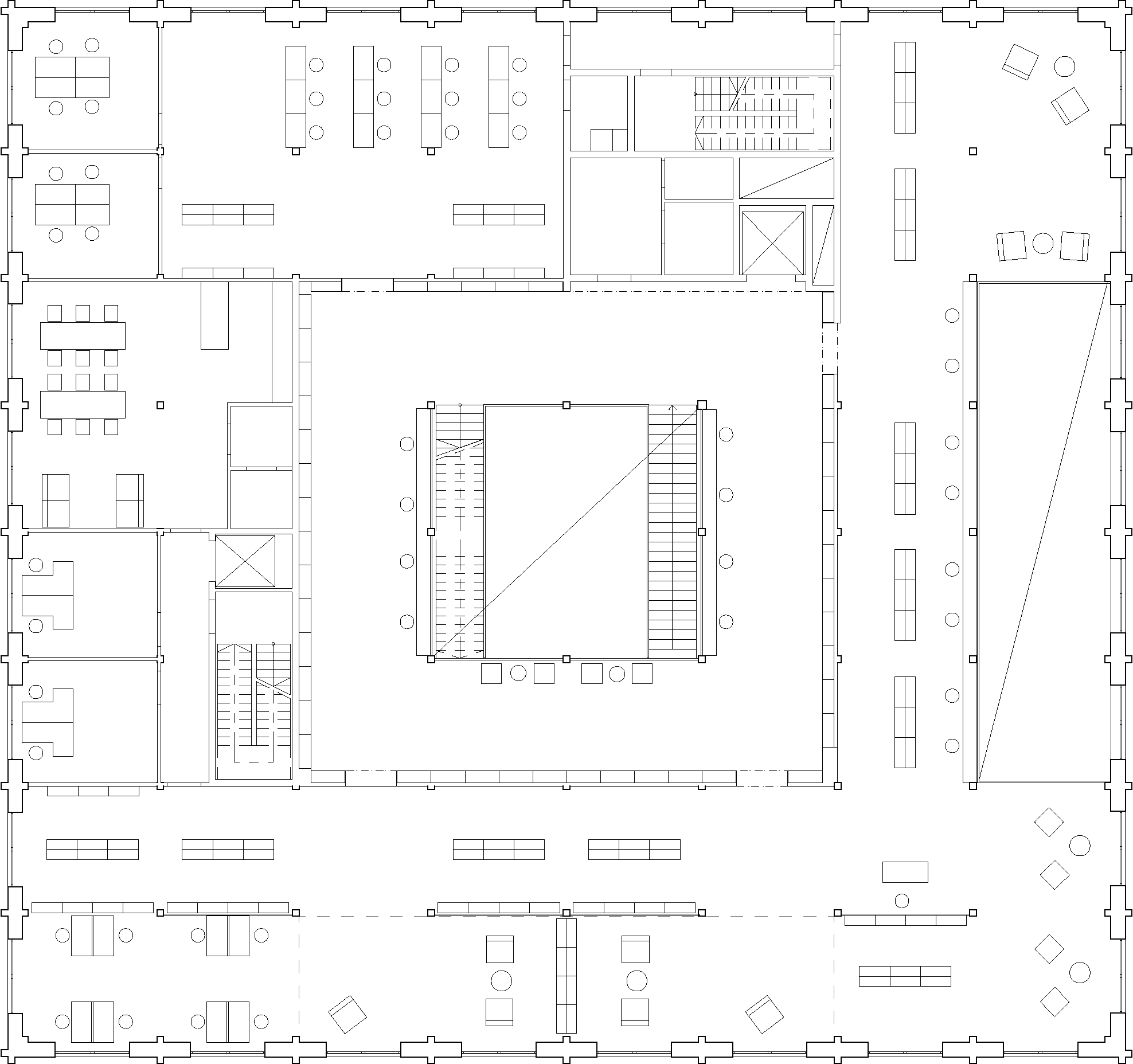 ---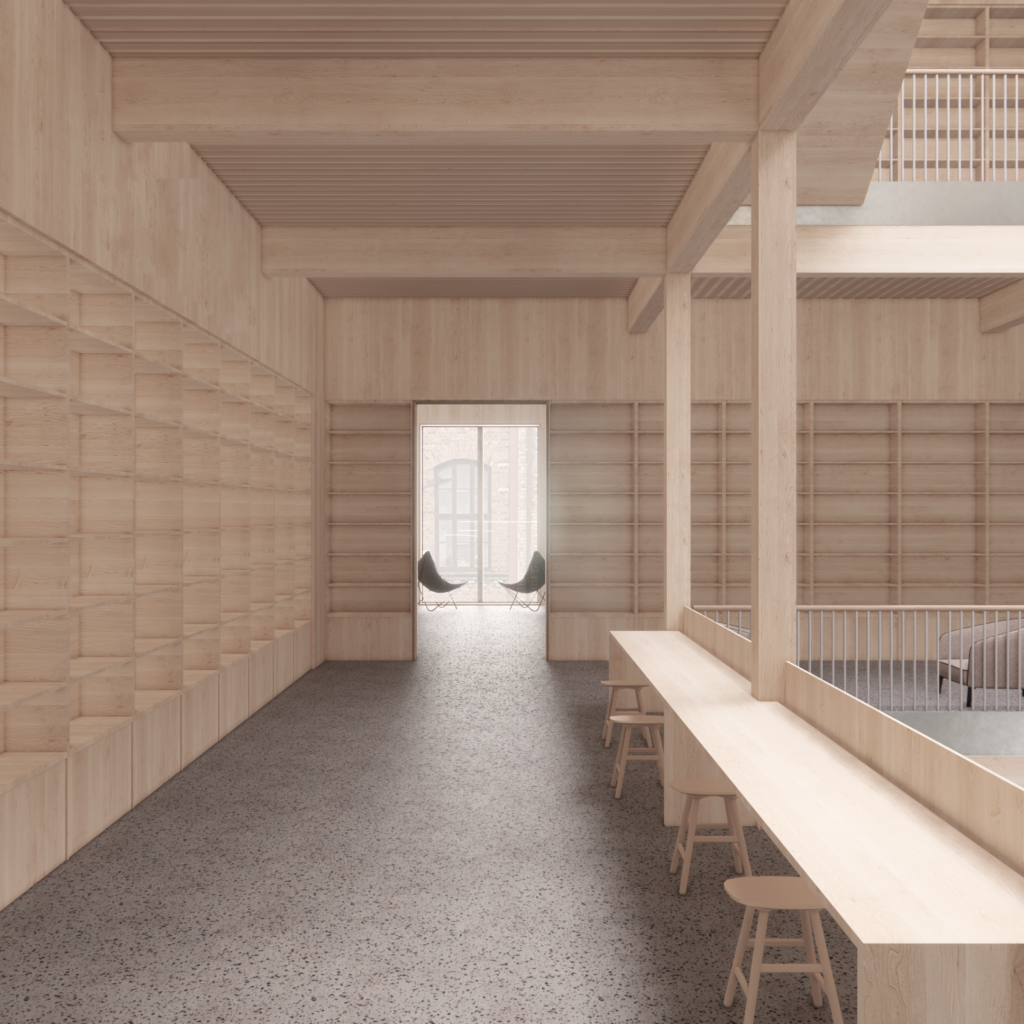 ---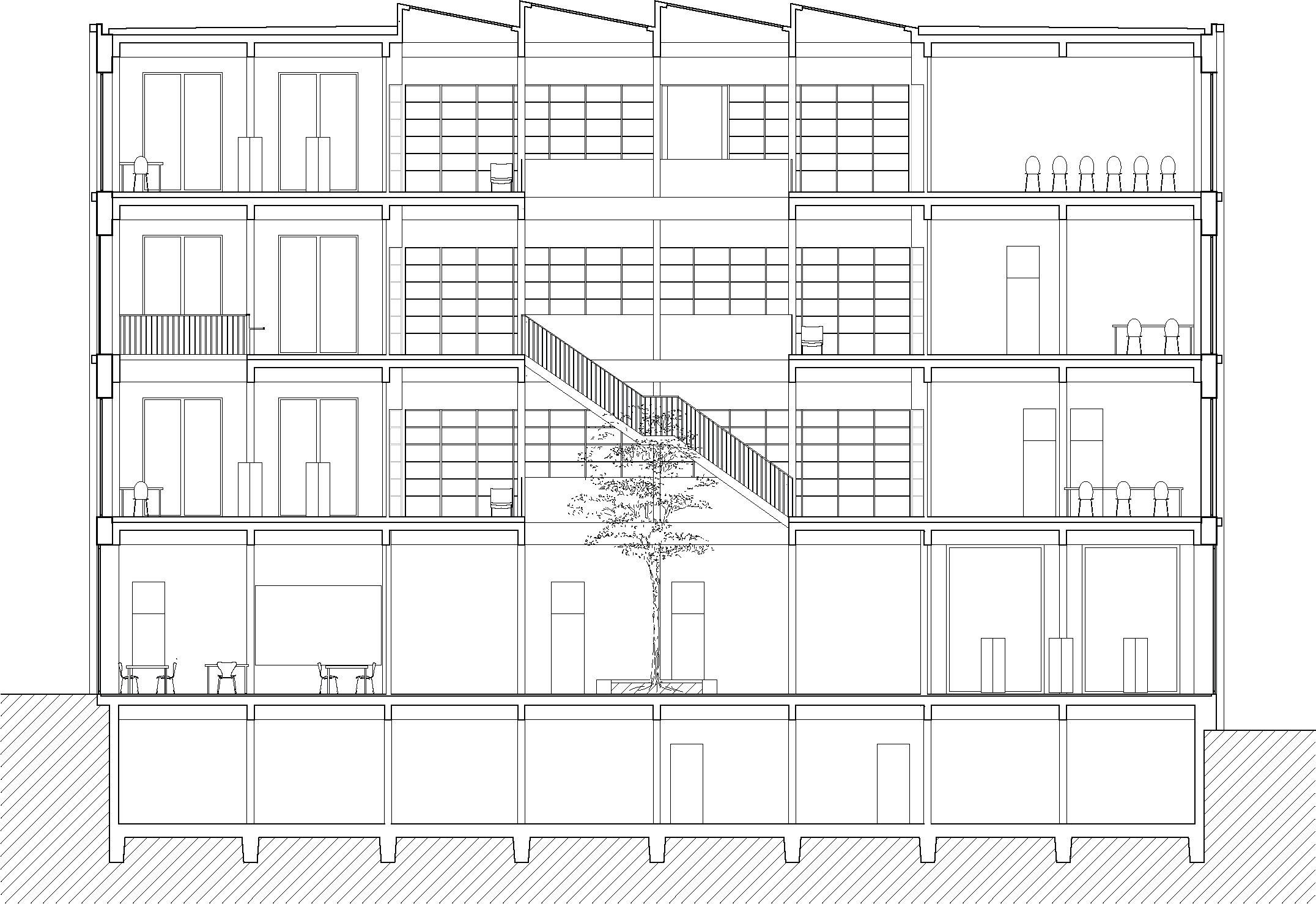 ---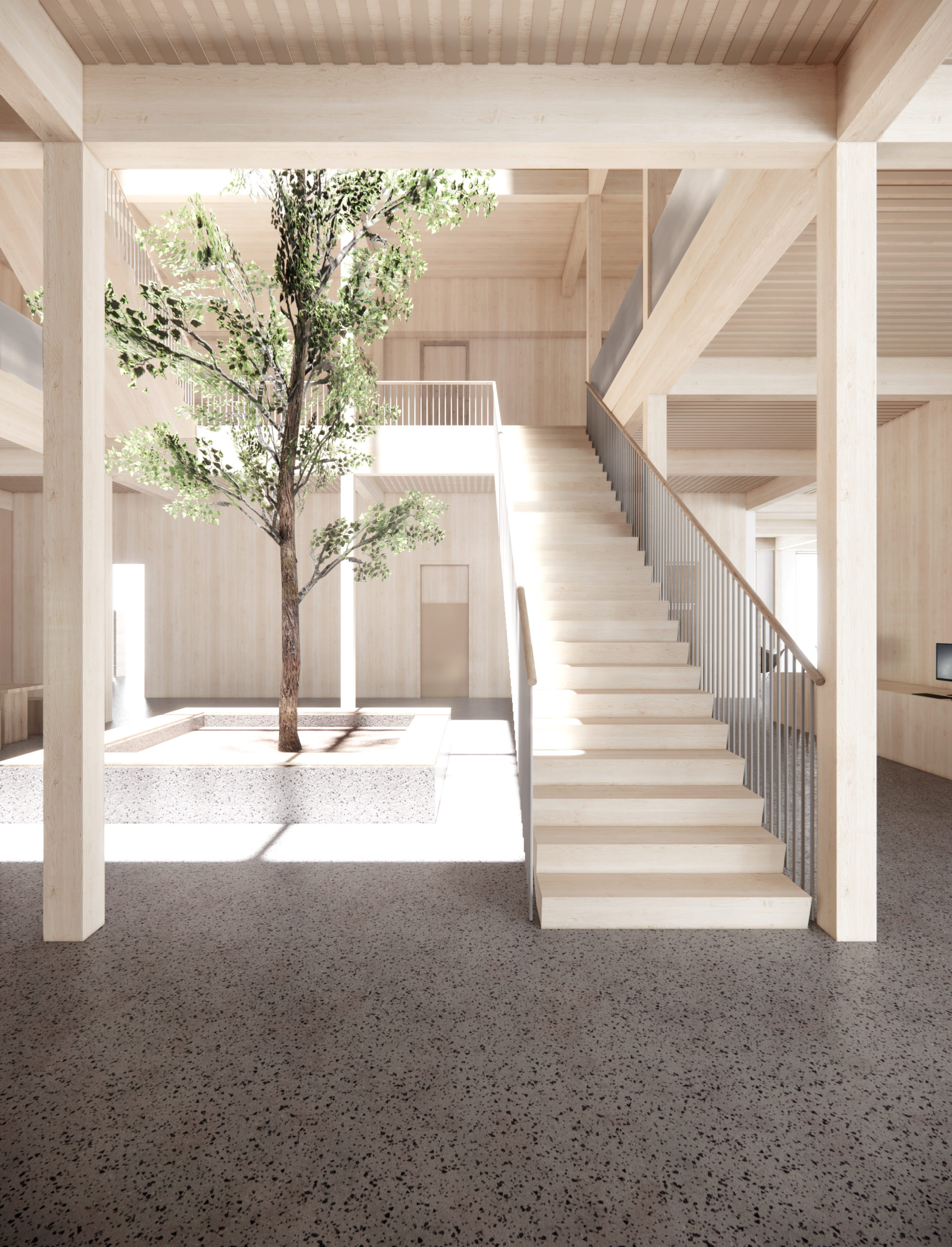 --- ---
booklet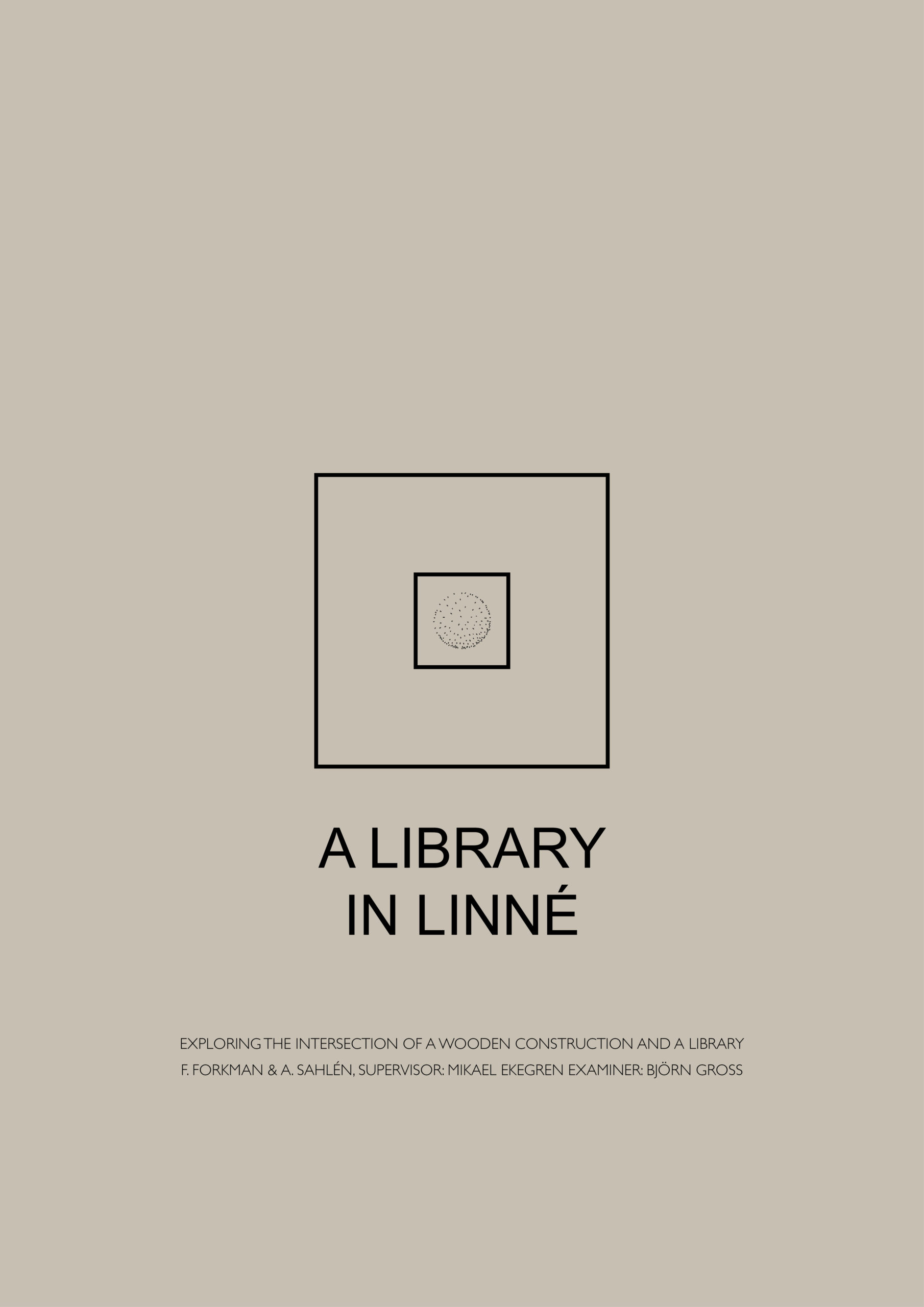 Frida Forkman
frida_t94[at]hotmail.com

Amanda Sahlén
sahlenamanda[at]gmail.com