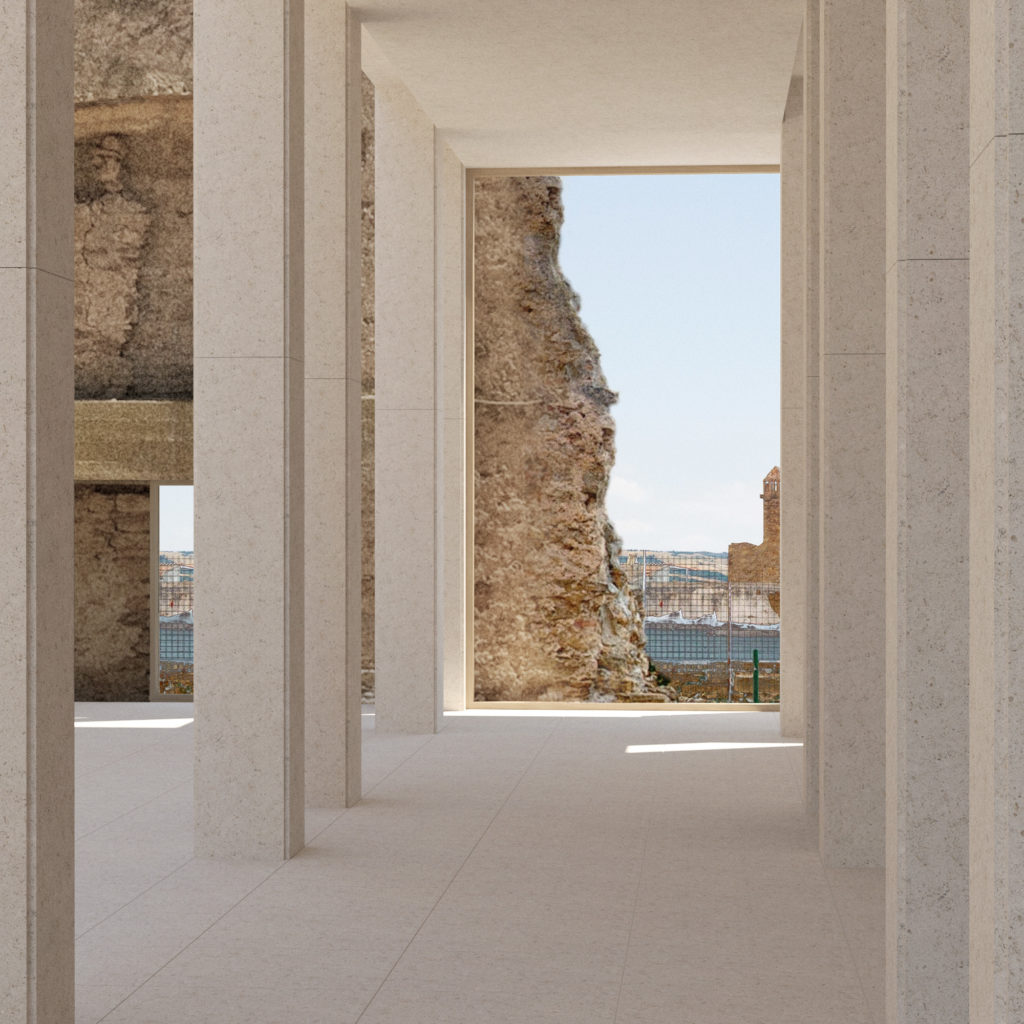 CONCORDE
The Past and the Future in Harmony
Concorde is a master thesis project in preservation and transformation. Working with the past and reflecting that in the future, achieving a harmony between the existing and the new. It is an adaptive reuse project that preserves a ruin set in the south of Italy and brings new life by designating space for an artist residency.
A research by design project sculpted by set principles, methods and references. The core principle derives from a series of works by Alighiero Boetti titled Mettere al mondo il mondo which translates from the Italian as 'putting the world into the world'. Implying that nothing needs to be invented but rather reflect the already existing.
The architectural body in question is La Chiesa Diruta from the italian meaning the fallen church. It used to be the parish church of the town of Grottole and today is a mere fragment of what once was. Its existing structure is preserved with minimal intervention and the new is designed with sensibility.
The entire process of the thesis is conducted in both physical and digital formats. Parts of the materials derive from an architectural competition organised by ReUse Italy1. The work includes research and analysis, physical model studies, architectural drawings and renders.
The thesis is divided into three parts: firstly the preservation of the ruin, secondly the intervention studies followed by a design proposal. The first requires an understanding of the church's historical and cultural values as well as an analysis on its past, current and future physical state. The physical models are used for the latter and as a working tool to test different interventions. The project is concluded in a final design proposal that re-imagines the existing spatial environment of the building.
Keywords : Preservation, Transformation, Adaptive Re-Use, Ruin, Church, Artist Residency