ALL IN!
Designing Inclusive Meeting Spaces
Research Question:
Which are the processes and design criteria necessary for developing inclusive meeting spaces in an urban neighbourhood?
The current urban development in Gothenburg prioritises the needs and aesthetics of middle- and upper-class inhabitants (Thörn & Holgersson 2016, p.670, 681). This choice creates a city that excludes a big part of the population and denies them access to both housing and public spaces. Systematic gentrification and segregation lead on to ghettoisation and rising polarisation. A vicious circle starts that increases racism and conflicts in the society.
The research hypothesis is that cultural differences and friction can be mitigated through inclusive meeting spaces that encourage interaction and cultural exchange.
Contact the authors:
Camilla.Estvall[at]gmail.com
Marie.Seidenfus[at]posteo.de
---
Contents:
1. Introduction / Method
2. Concepts and Design Criteria for Inclusive Meeting Spaces
3. Working in Brämaregården
4. Designing Inclusive Meeting Spaces
5. Conclusion and possible Impact
---
How we have worked: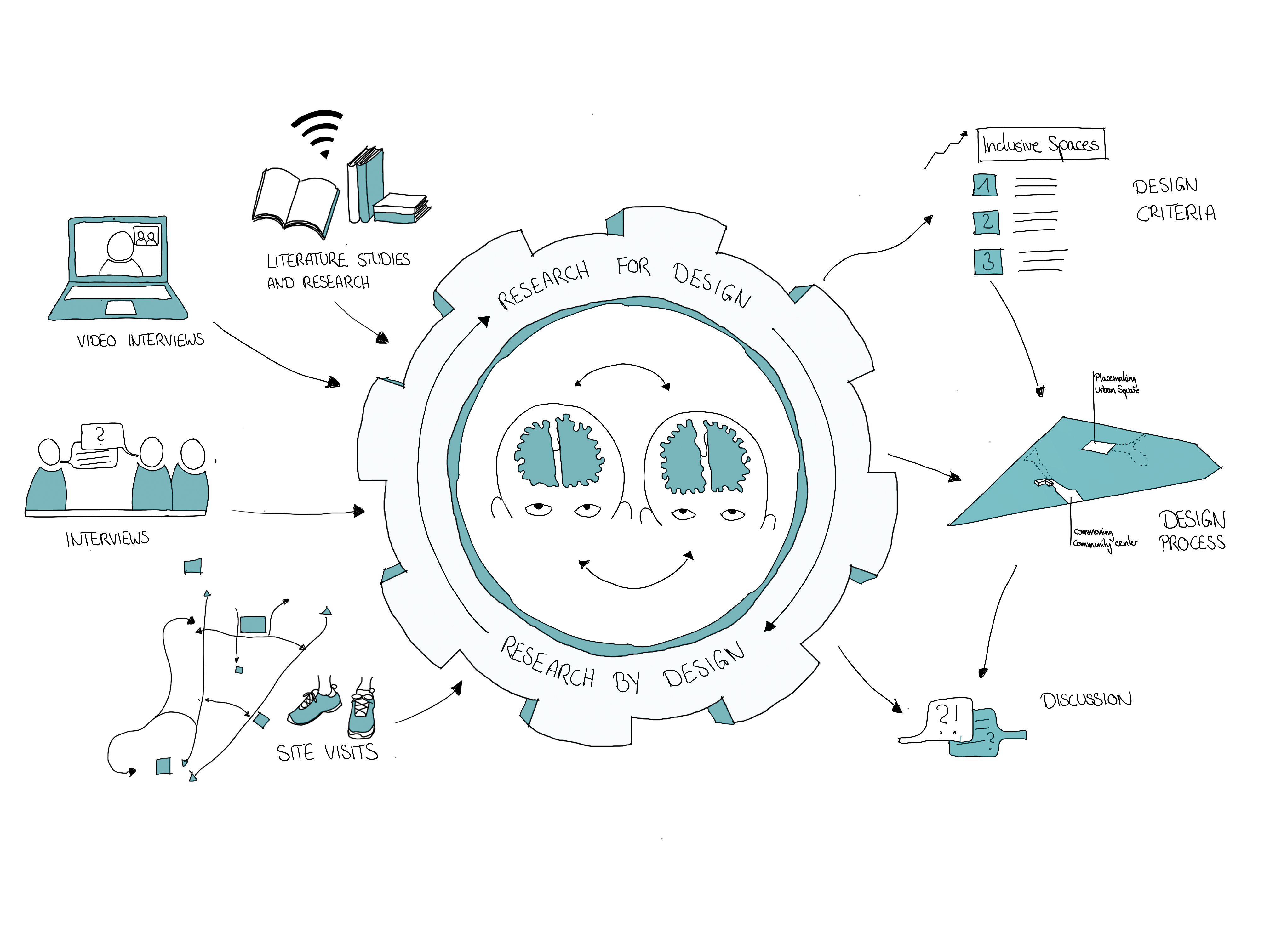 ---
Concepts For Inclusive Meeting Spaces
Eyes on the Street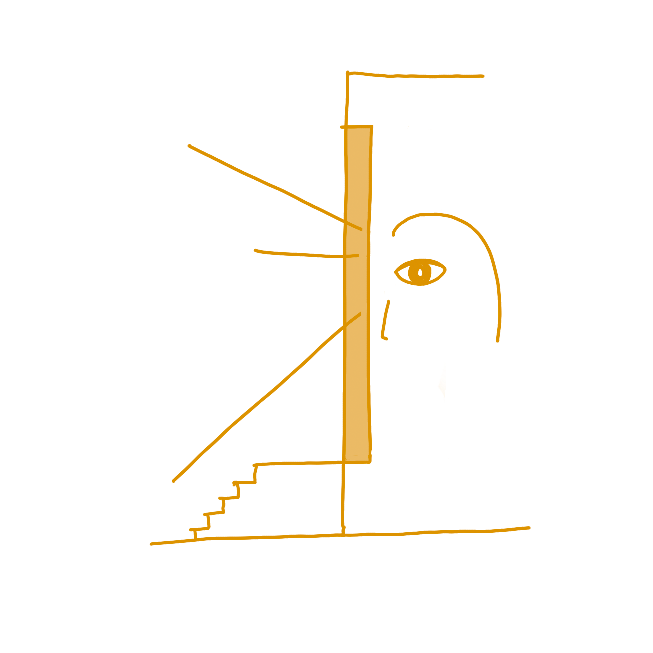 Jane Jacobs:
Active Facades and Neighbors who have their "Eyes on the Street" create safer urban spaces.
four functions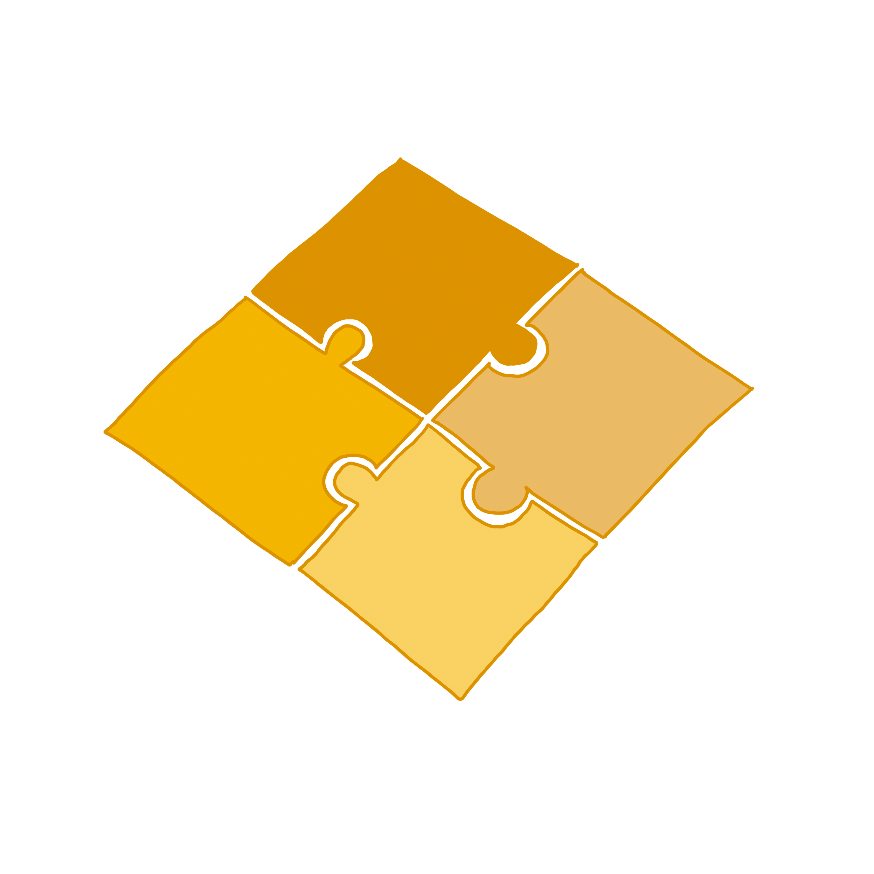 Richard Sennett:
Four distinct functions in public space create a broad appeal for a variety of people.
Types of human contact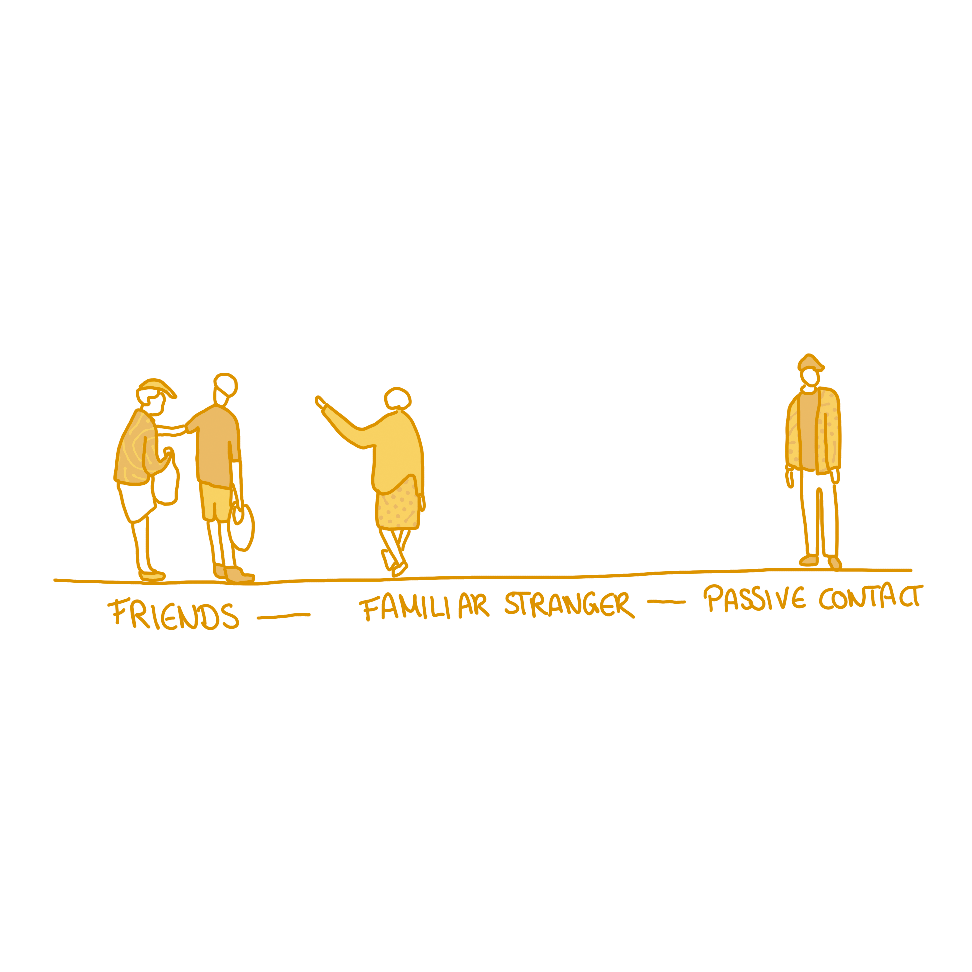 Jan Gehl:
Design decisions can influence if people meet and interact with each other.
criteria for public spaces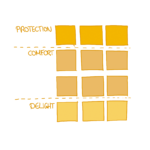 Jan Gehl:
A toolbox to create spaces that are protected, comfortable and enjoyable by many.
design for diversity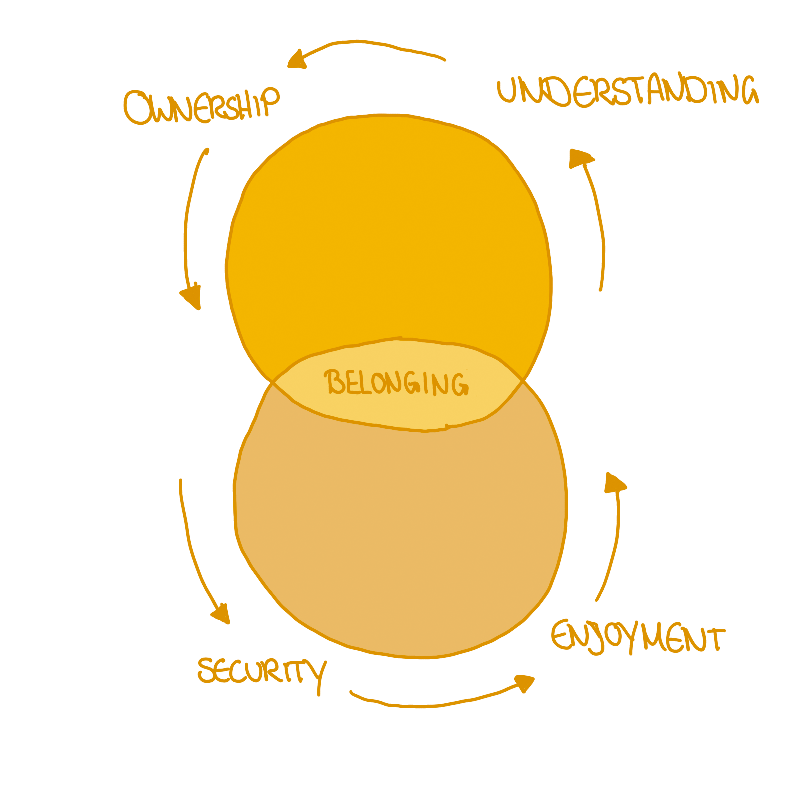 Open City Projects:
Creating spaces that are not only physically accessible but socially welcoming for all cultures.
cultural inclusion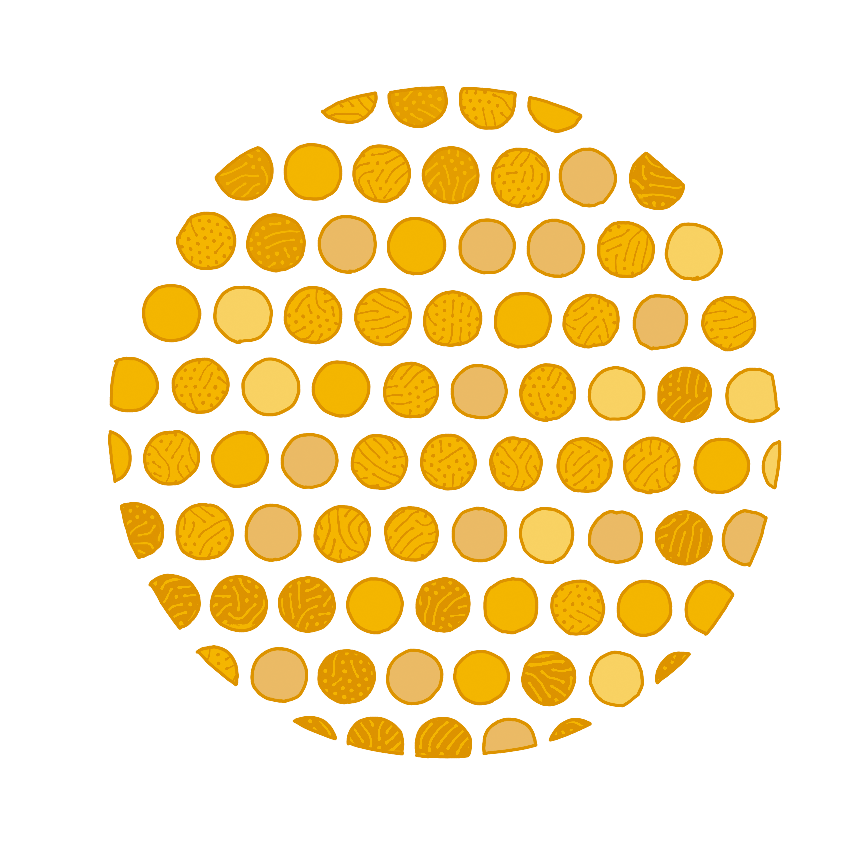 Open City Projects:
Value diversity more than conformity and invite people to be like they are.
placemaking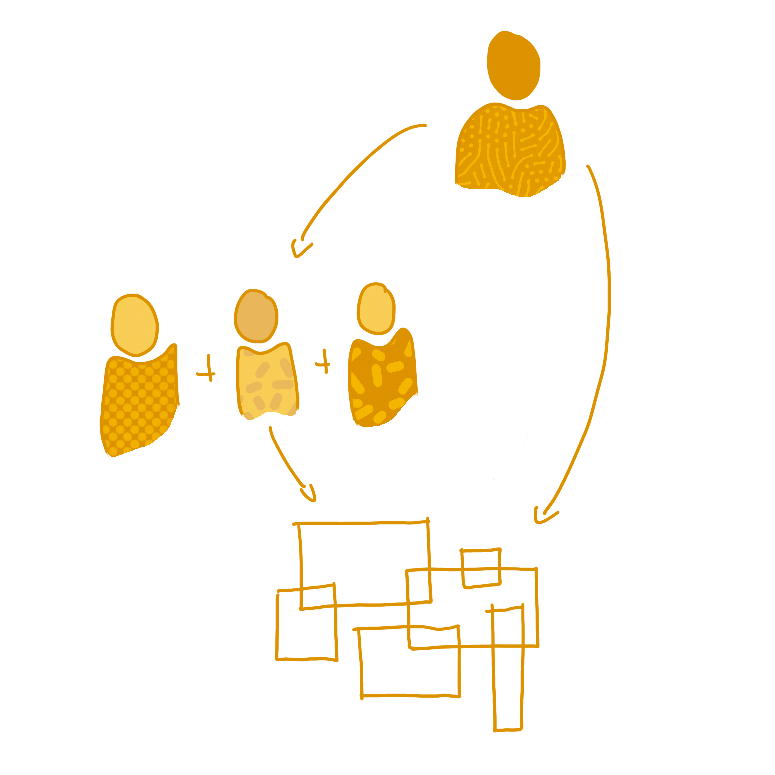 Project for Public Spaces:
Including public spaces and including the community in the process
commoning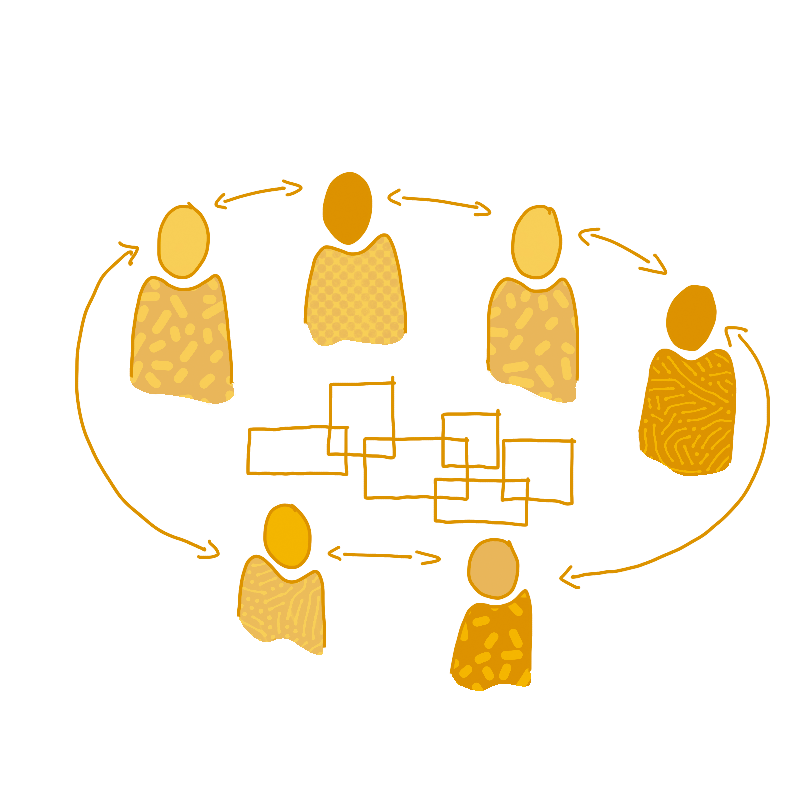 Stavros Stavrides:
Creating common spaces through collective action while continually including newcomers
---
Criteria For Inclusive Meeting Spaces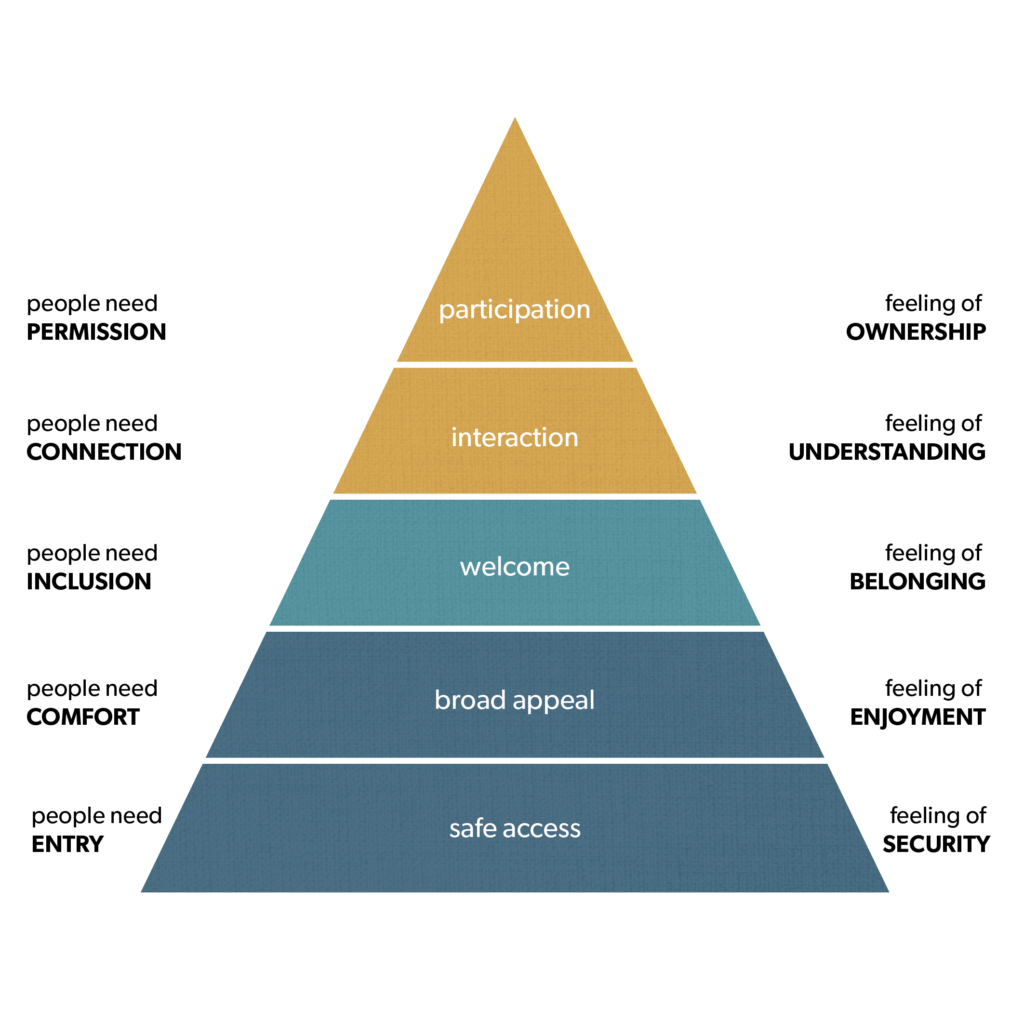 The Criteria; from basic to complex
SAFE ACCESS
The space is protected from traffic and provides safety for its users.
BROAD APPEAL
The space provides comfort and allows a variety of activities to take place.
WELCOME
The space invites different cultures and communities and doesn't push them to conform.
INTERACTION
The space's program encourages interaction and promotes inter-cultural understanding.
PARTICIPATION
The space is developed through a democratic and transparent planning process that constantly includes newcomers.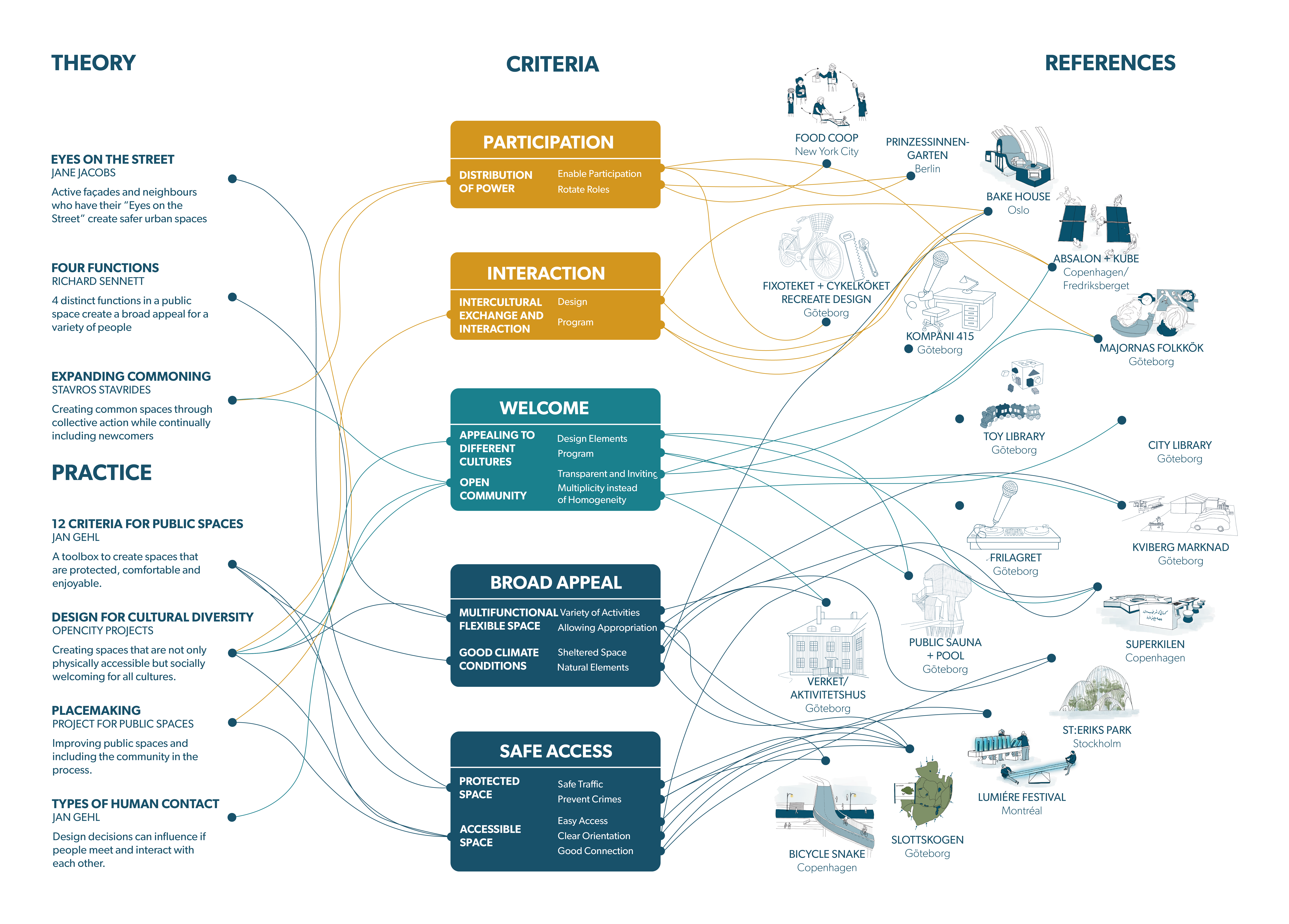 ---
Working in Brämaregården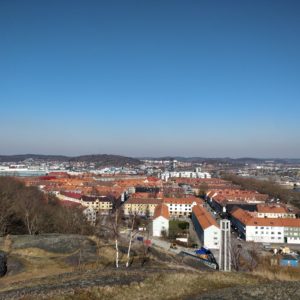 Brämaregården is a culturally diverse neighbourhood with an over-average mix of inhabitants with a foreign background. The commercial activities in the area reflect this cultural mix, as one can find many local restaurants and shops with international backgrounds. Many of the shops are connected to East European, Middle Eastern, Asian or African cultures, which represent the main immigrant groups in the area.
The Gothenburg Mosque, which is located in south Brämaregården, attracts Muslims from all over the city. It is one of only three mosques in Gothenburg and serves not only as a religious but also as a social meeting place for the Muslim community and offers various cultural events during the year.
The requirements for choosing a site were that the area would be centrally located but disconnected from the inner city, be close to the river city development, has empty commercial spaces and would most likely be affected by gentrification caused by future urban development. Brämaregården in Lundby was chosen as the site for further investigation.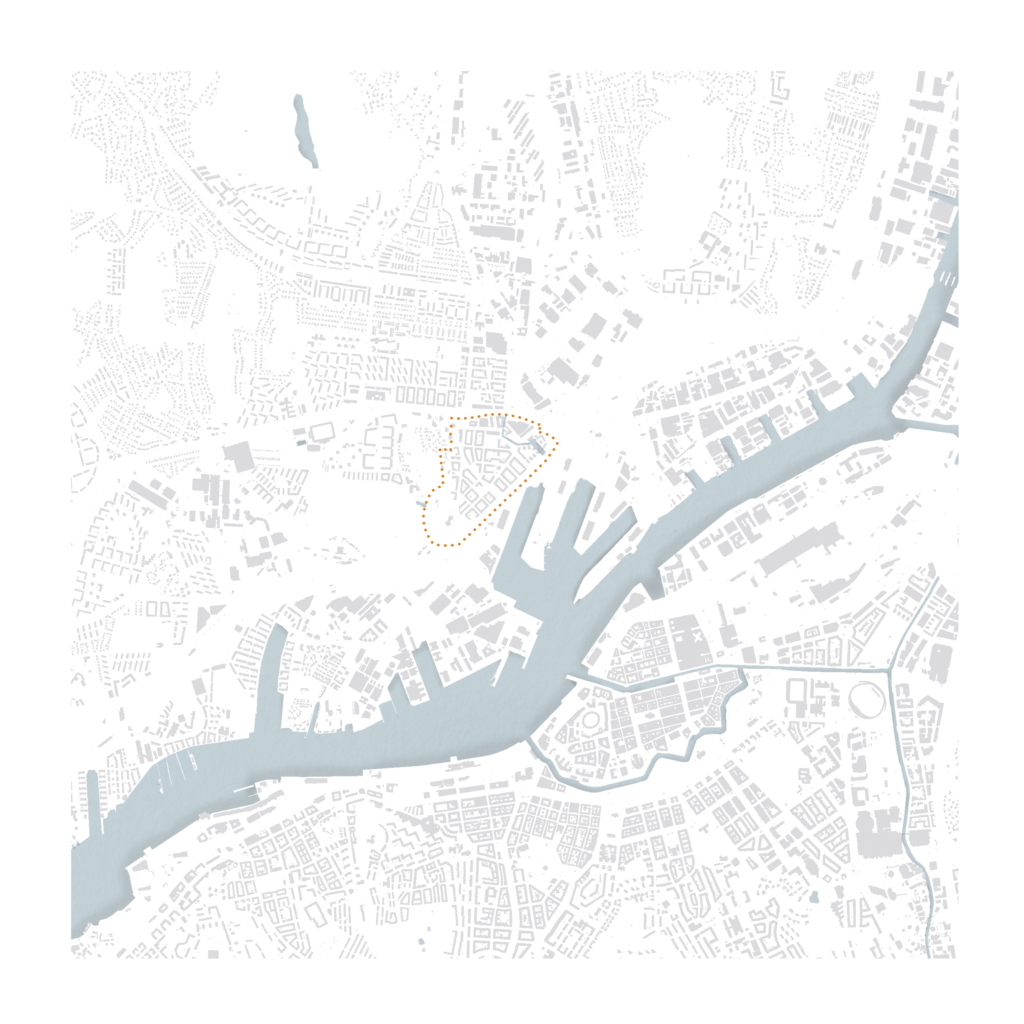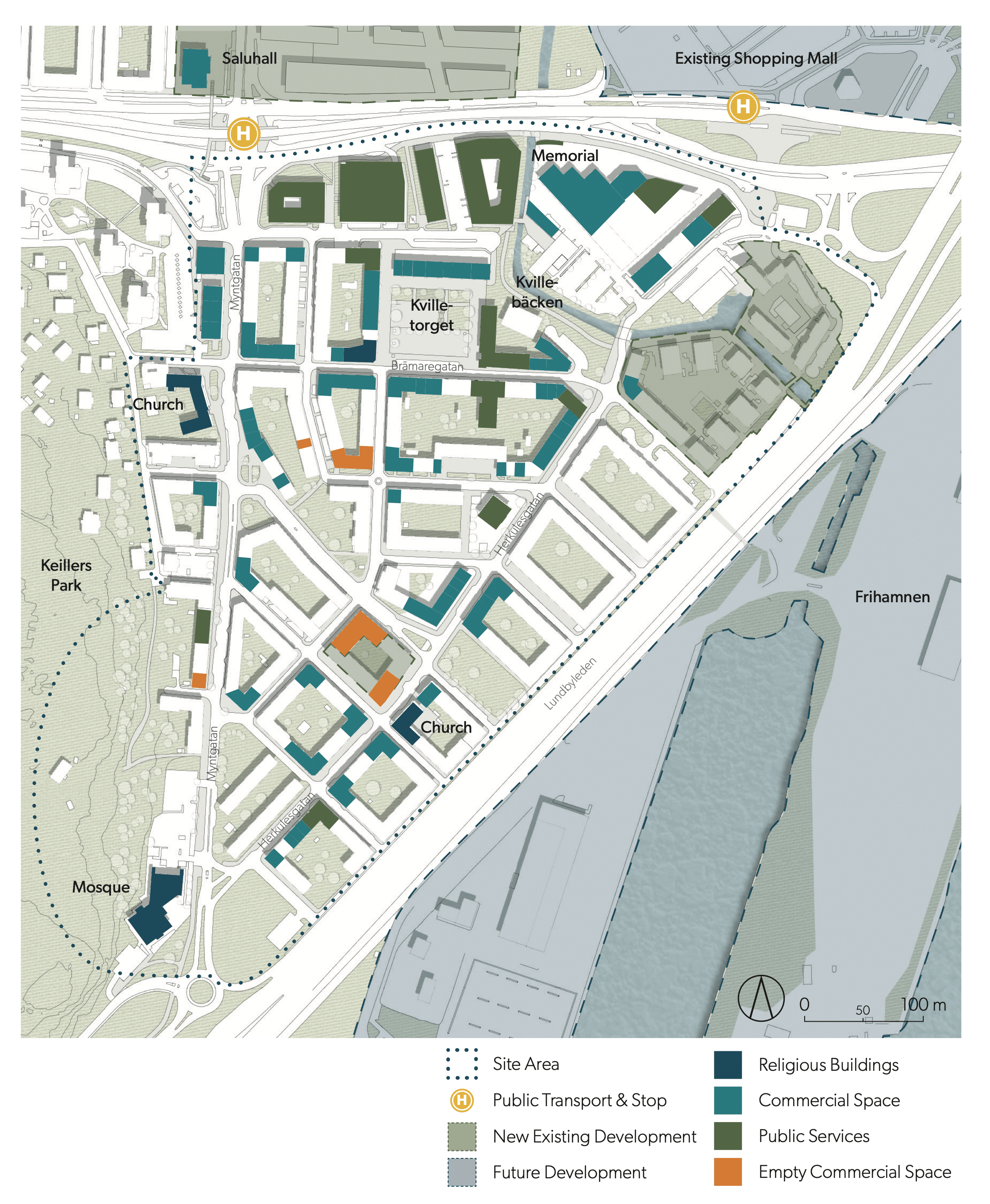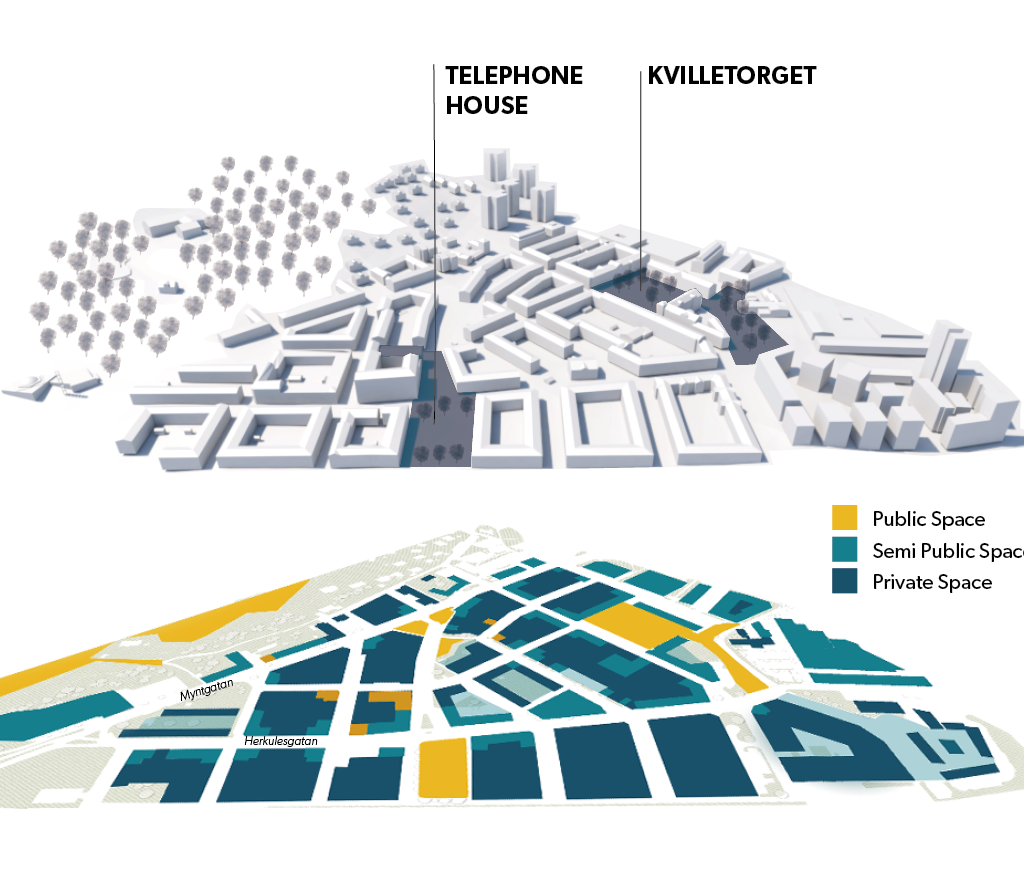 Two project sites have been defined.
We tested a Placemaking Approach on Kvilletorget and a Commoning Approach at the Telephone House.
Accessibility
The building structure dedicates a lot of the urban space for private in courtyards. There are only few spaces that have the potential to transform into non-commercial meeting spaces for the community (yellow).
---
Designing Inclusive Meeting Spaces ---
Placemaking – Kvilletorget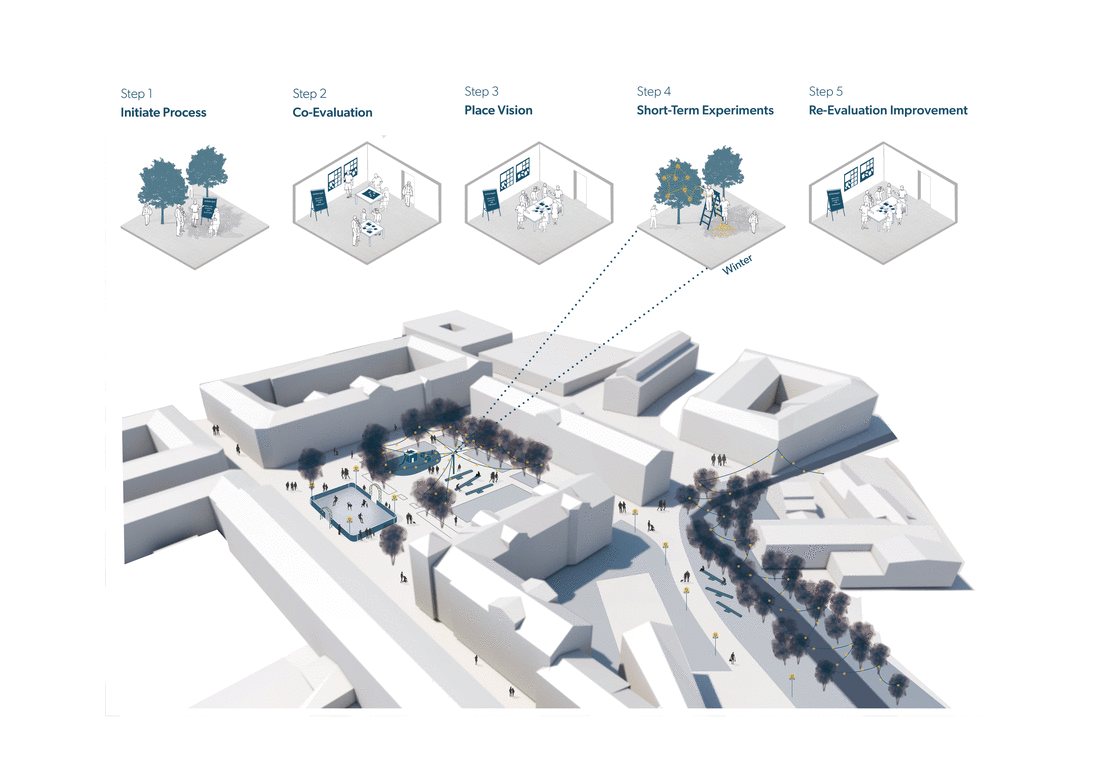 Improving the Public Space
Connection to Design Criteria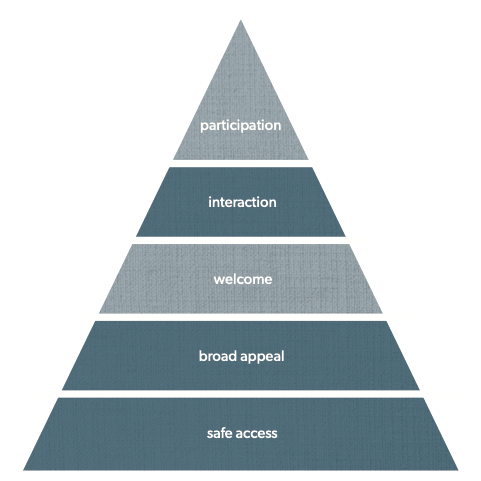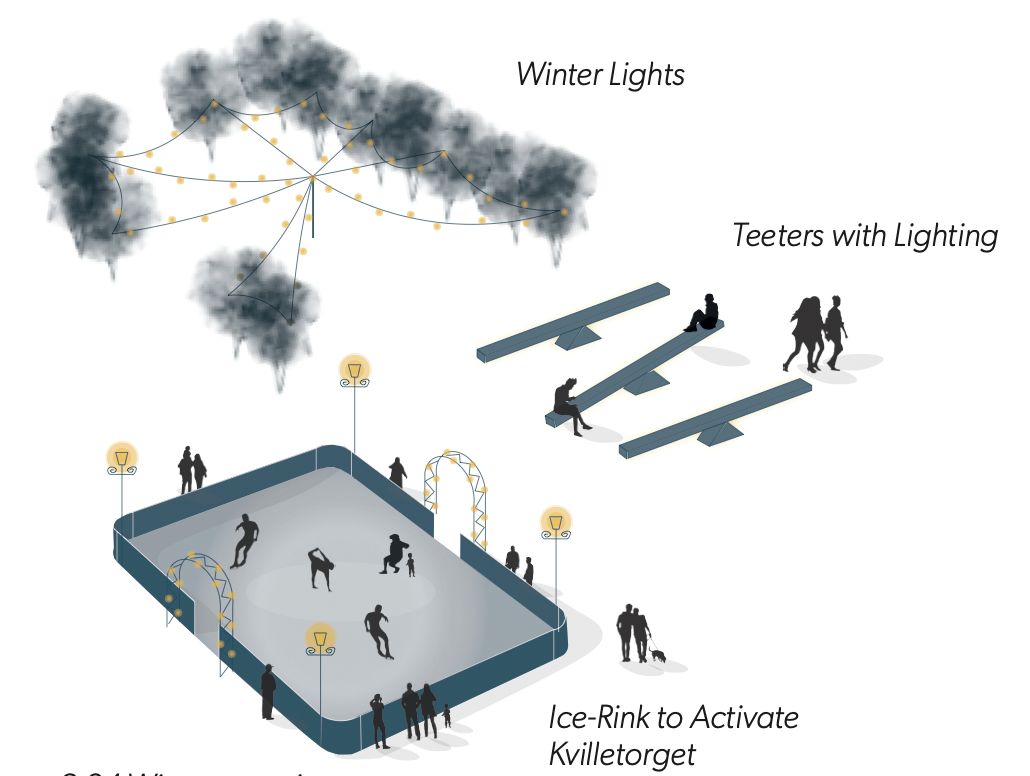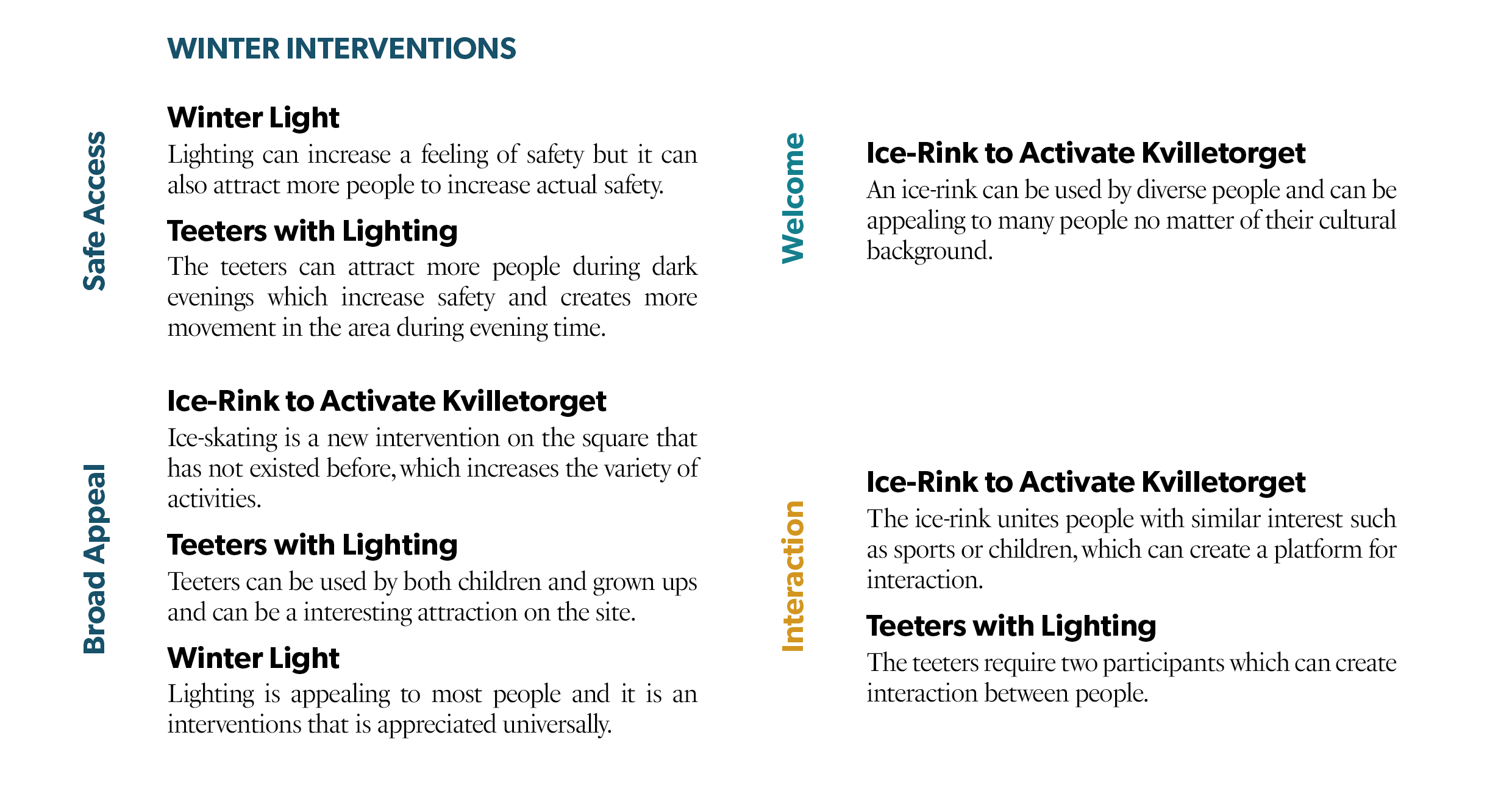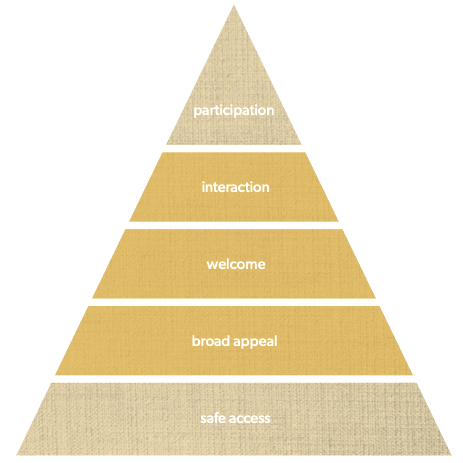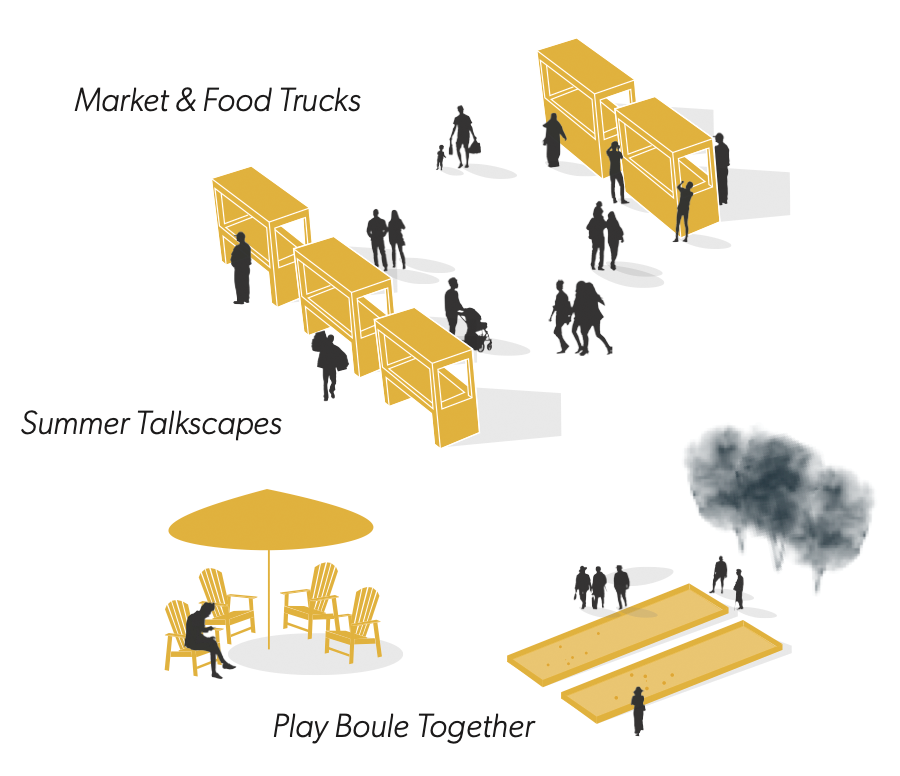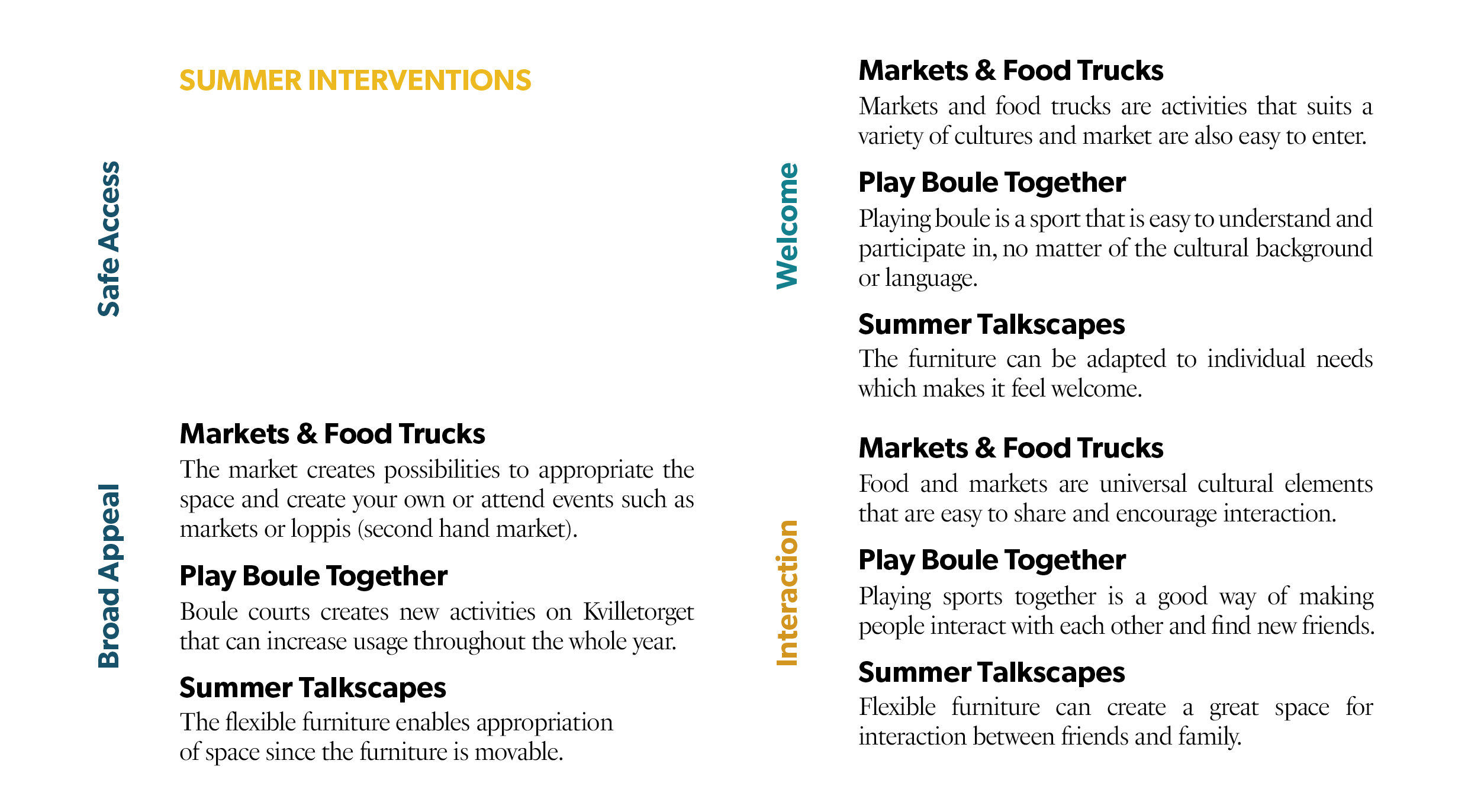 ---
Commoning – Telephone House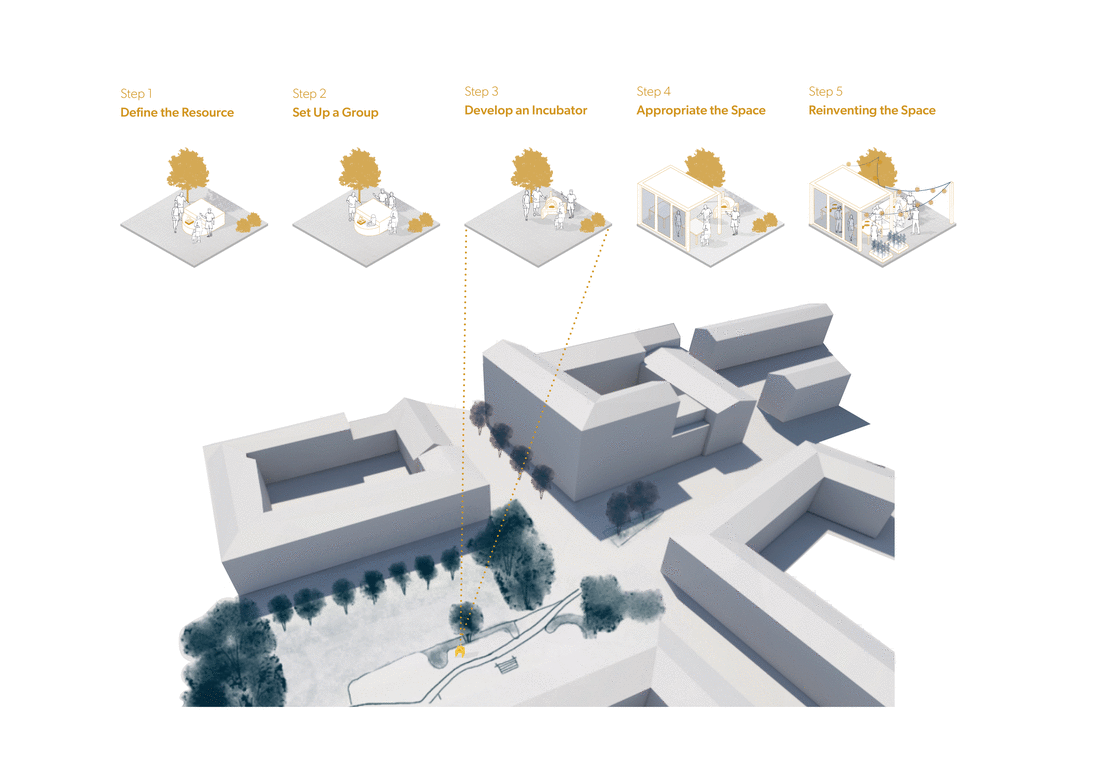 Creating Space for the Community
Connection to DesignCriteria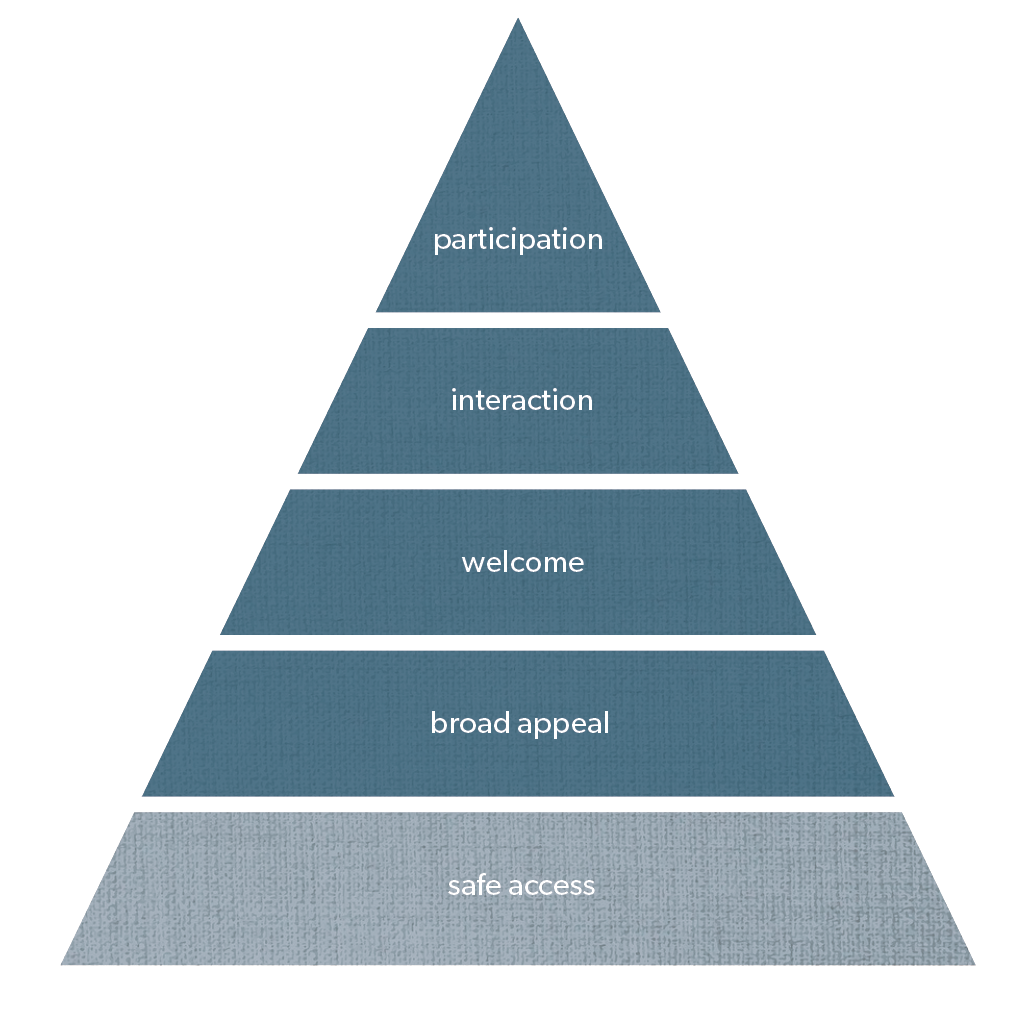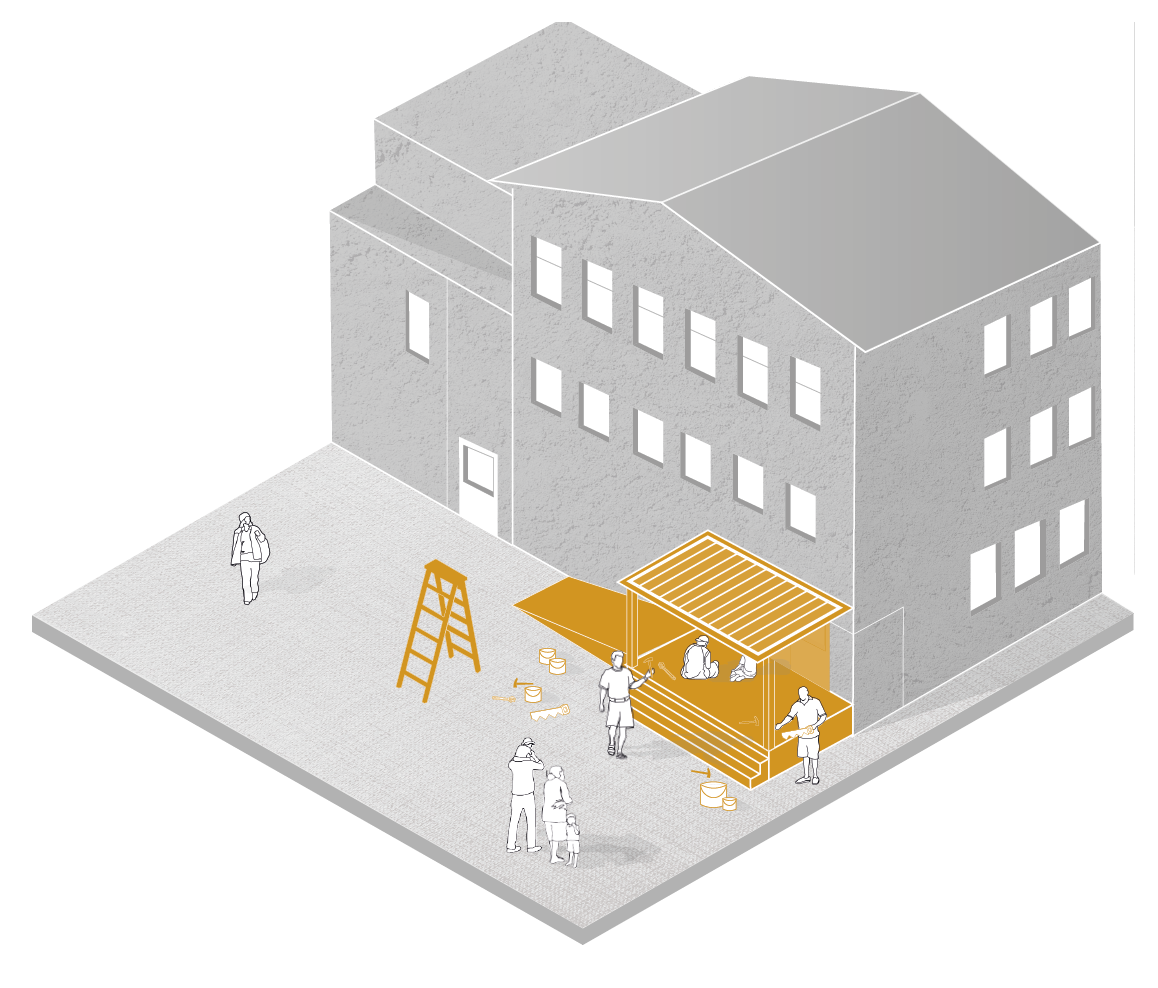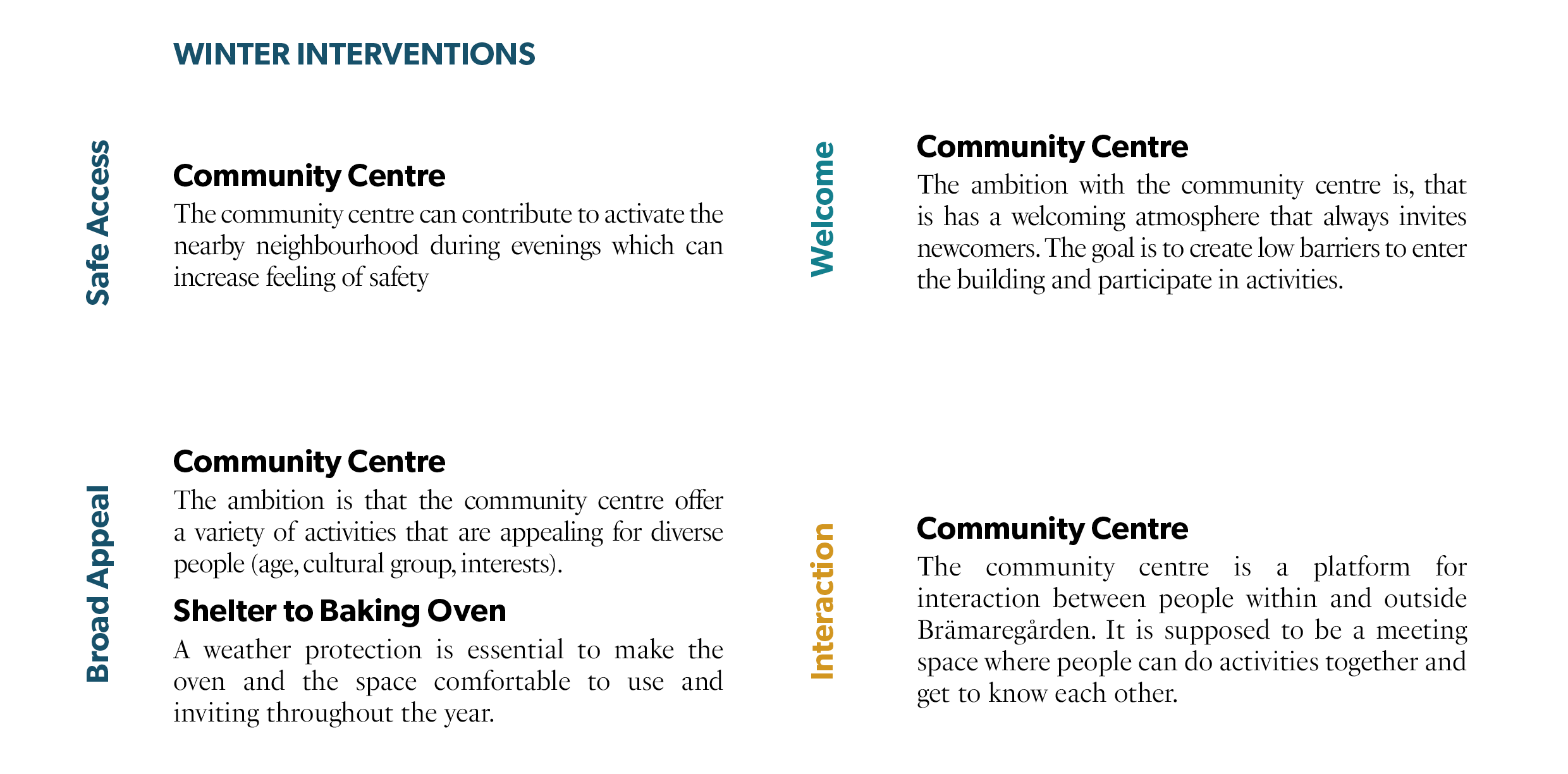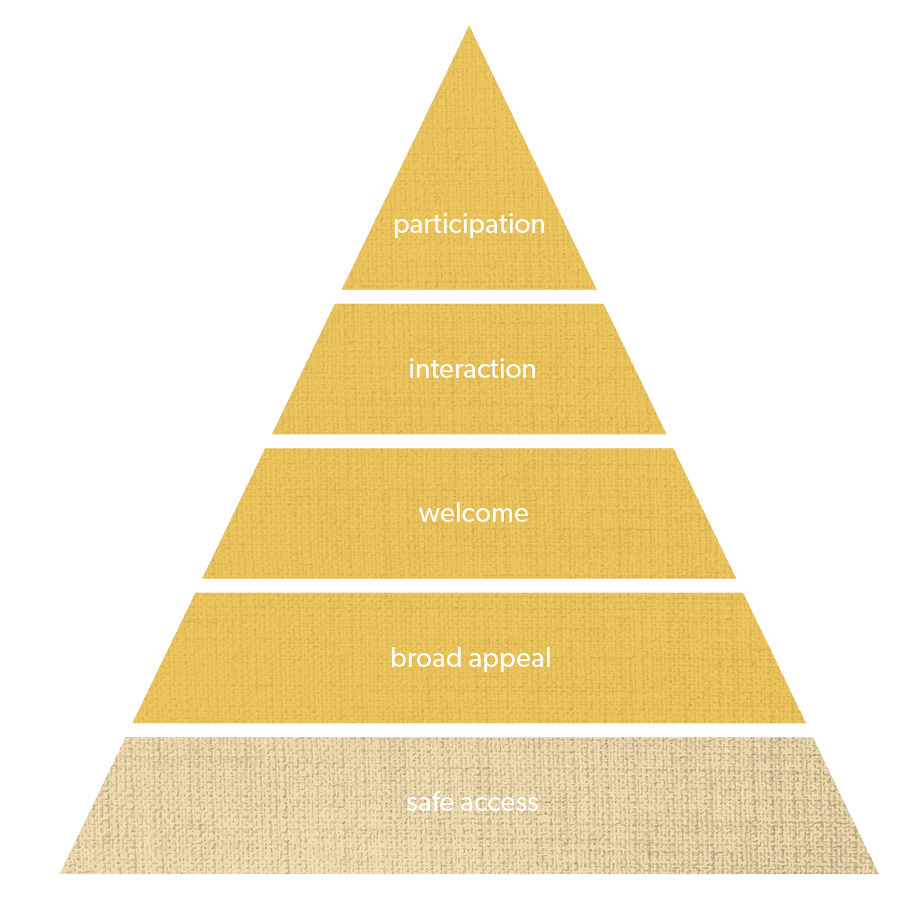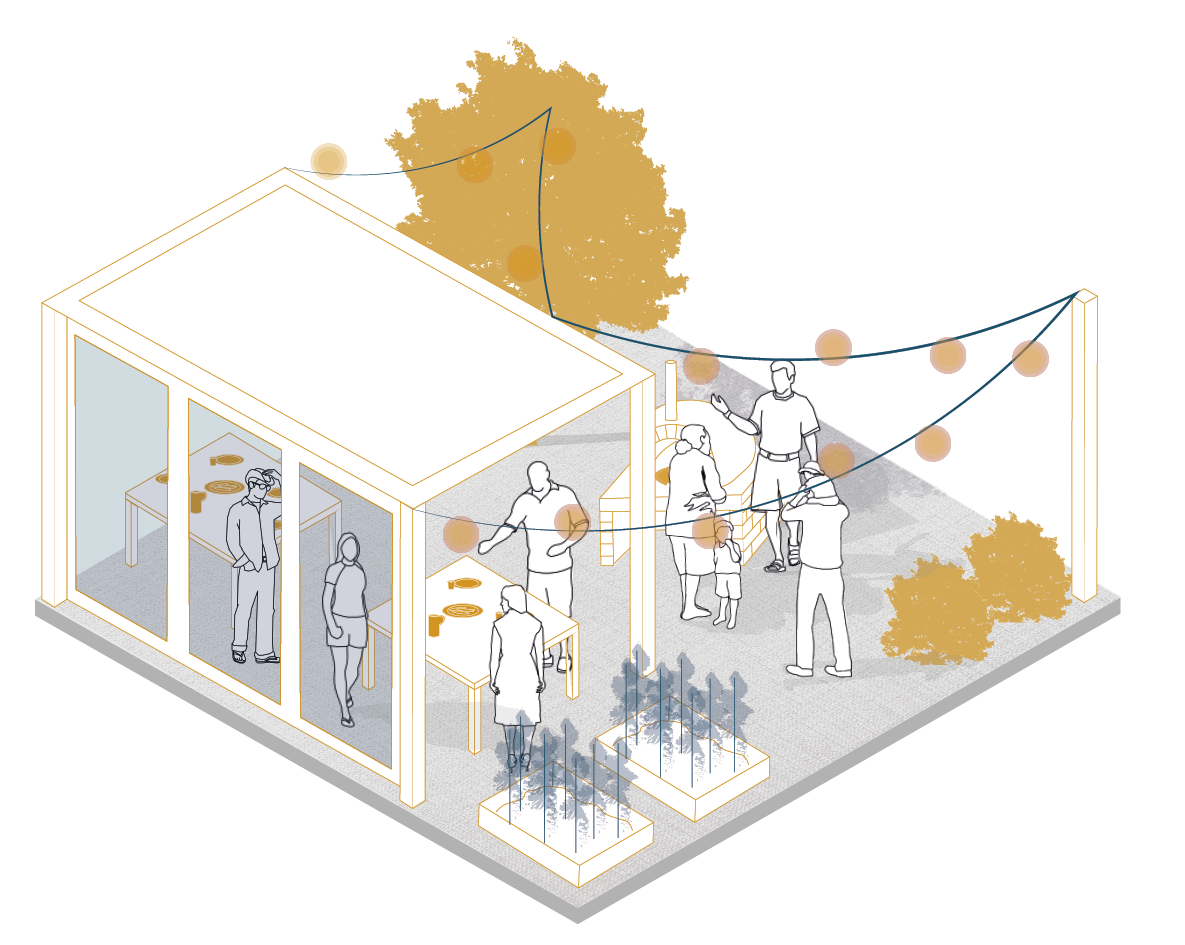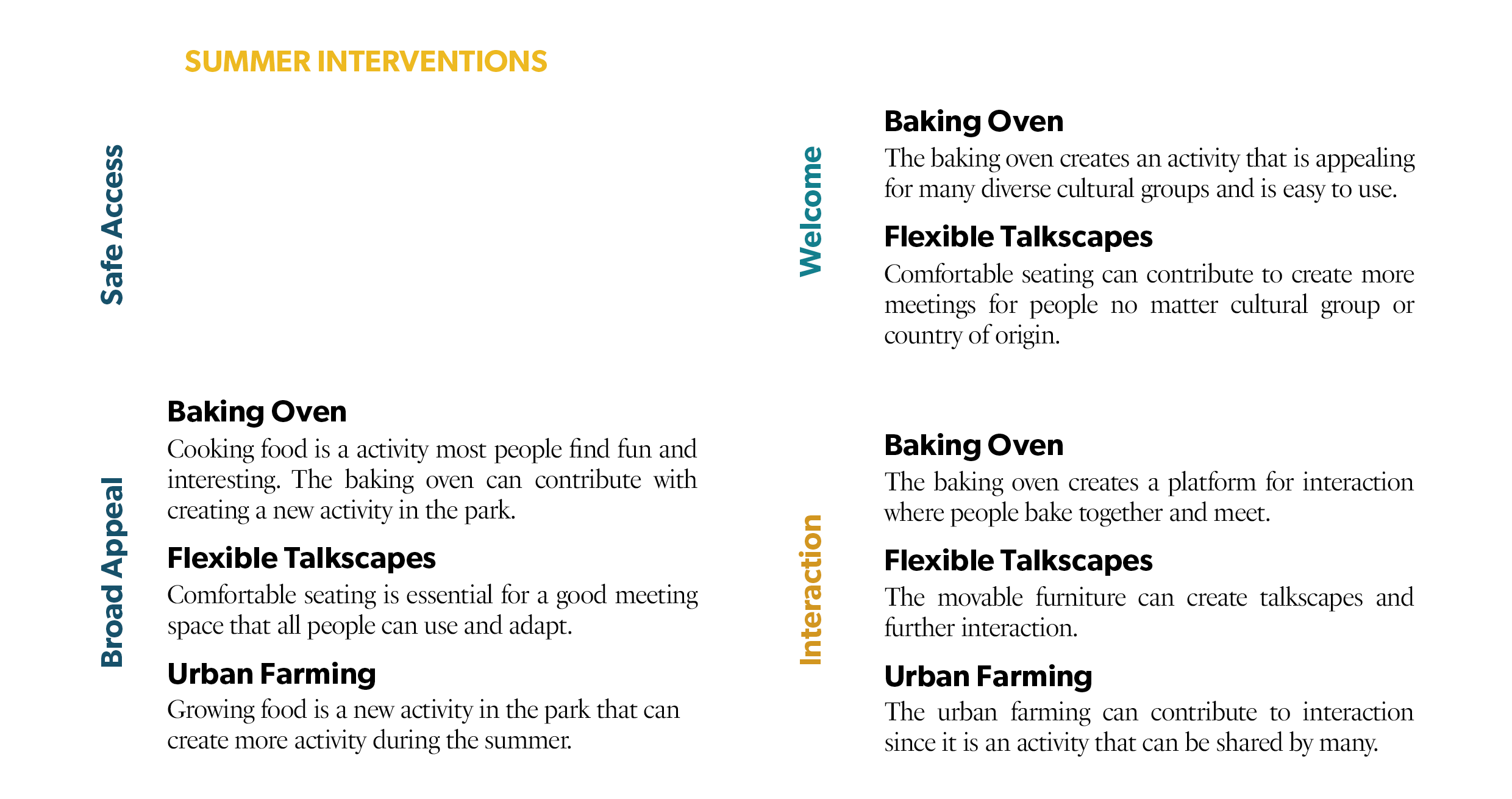 ---
Conclusion
Toolbox of Design
The developed design criteria for inclusive meeting spaces follow a hierarchy that represents increasing complexity. The basic conditions of Safe Access and Broad Appeal are of mainly spatial character and therefore easy to understand. How to make people feel welcome in a space, encourage them to interact with strangers and take over responsibility for the place is a social and hence complex task, which is really challenging to implement in architecture projects.
The toolbox combines sources from urban planning theory with reports from practices and is illustrated with reference projects. It is not supposed to give design solutions but is meant to be a tool for discussion, where the user has to come up with the concrete and correct implementations on their own. There are no right answers, and solutions to achieve certain parts of the criteria can look very different.
Also, creating inclusive meeting spaces means to connect the five different parts of the toolbox into a holistic concept. In other words, inclusive meeting spaces can only be achieved through a combination of inclusive design elements and an inclusive process.
Achieving inclusion is complex and requires profound understanding of the local context and the needs and challenges of the communities. A complex problem requires a complex solution. But that does not mean that the physical solution needs to be perfect or expensive. Sometimes even low-budget and short-term projects can open the way to long-term change.
Placemaking and Commoning
These two approaches are examples for the Participation part of the toolbox: How to achieve inclusive meeting spaces?
We tested to apply Placemaking to Kvilletorget and were able to see that this is a good way to improve the space. Yet, it is not enough to redesign the square, if we want to achieve social inclusion and cultural diversity. Placemaking is a typical tool that municipalities use to create inclusion in the city. Public spaces can be easily transformed into attractive and inclusive spaces – but they hardly become meeting spaces. Special focus on activities and spaces for interaction and exchange can address that problem.
Commoning is discussed to be an alternative to the current urban planning. It represents the inclusive city, where people have equal opportunities. Resources and power is distributed evenly in the community. However, commoning is complex and difficult to implement in real life. Common spaces are dedicated to the community and function as meeting spaces. As those spaces can easily become exclusive, special attention to Expanding Commoning is needed to keep the space inclusive for newcomers.
Focusing on multiplicity of spaces and planning processes and a higher level of informality in the urban space can lead to more inclusive cities.
Social Change through Spatial Interventions
Inclusive Meeting Spaces in Brämaregården
Our ambition was to show how small and temporary interventions can create a significant change, and to explain the value of inclusive meeting spaces to create a city for all.
We used Brämaregården as an example of how the toolbox can be applied in a neighbourhood context. The proposed interventions themselves represent a small change which can lead to more profound change in the mentality of the community. In other words, spatial interventions can lead to social change. Through spaces that encourage cultural exchange and interaction, prejudices across communities are lowered. Being actively involved in such projects empowers the community so they can start future projects that corresponds with their needs by themselves. In the axonometry beneath, further sites with the potential to become inclusive meeting spaces are marked.
Creating meeting spaces with a strong and active community can motivate other communities or actors to become active even if they were not directly involved.
Possible effect of inclusive meeting spaces in new development
The proposed interventions directly affect the neighbourhood in Brämaregården, however, they have the potential to impact a larger surrounding. The municipality can learn from positive examples of inclusive meeting spaces and implement them in the RiverCity Development.
This would help to counteract injustice and segregation in the city and increase cultural diversity. A combination of short-term and long-term interventions create vibrant and interesting neighbourhoods. Inclusive meeting spaces in the new areas ensure that the river side is accessible for everyone, as it is a common resource of the city. A mix of indoor and outdoor spaces ensure activation during the entire year.
If creating open neighbourhoods is not the highest priority of the municipality, then for whom are we building the city for?
Planning new urban areas requires to find a balance between formal and informal spaces. Working with urban informality is something that is not naturally considered in architecture or urban planning practices, but that does not mean it is less important. Accepting and working with informal and flexible spaces can make a city more resilient and give the local community the power to form their environment. Working with the RiverCity Development means to work with a future scenario, not a local context. This makes it different from the examples in Brämaregården and requires to plan with a much higher level of uncertainty. The unpredictability of future life in the city and future needs of the community is both complex and difficult to overcome. The only way to address that is to accept it and pro-actively work with it.