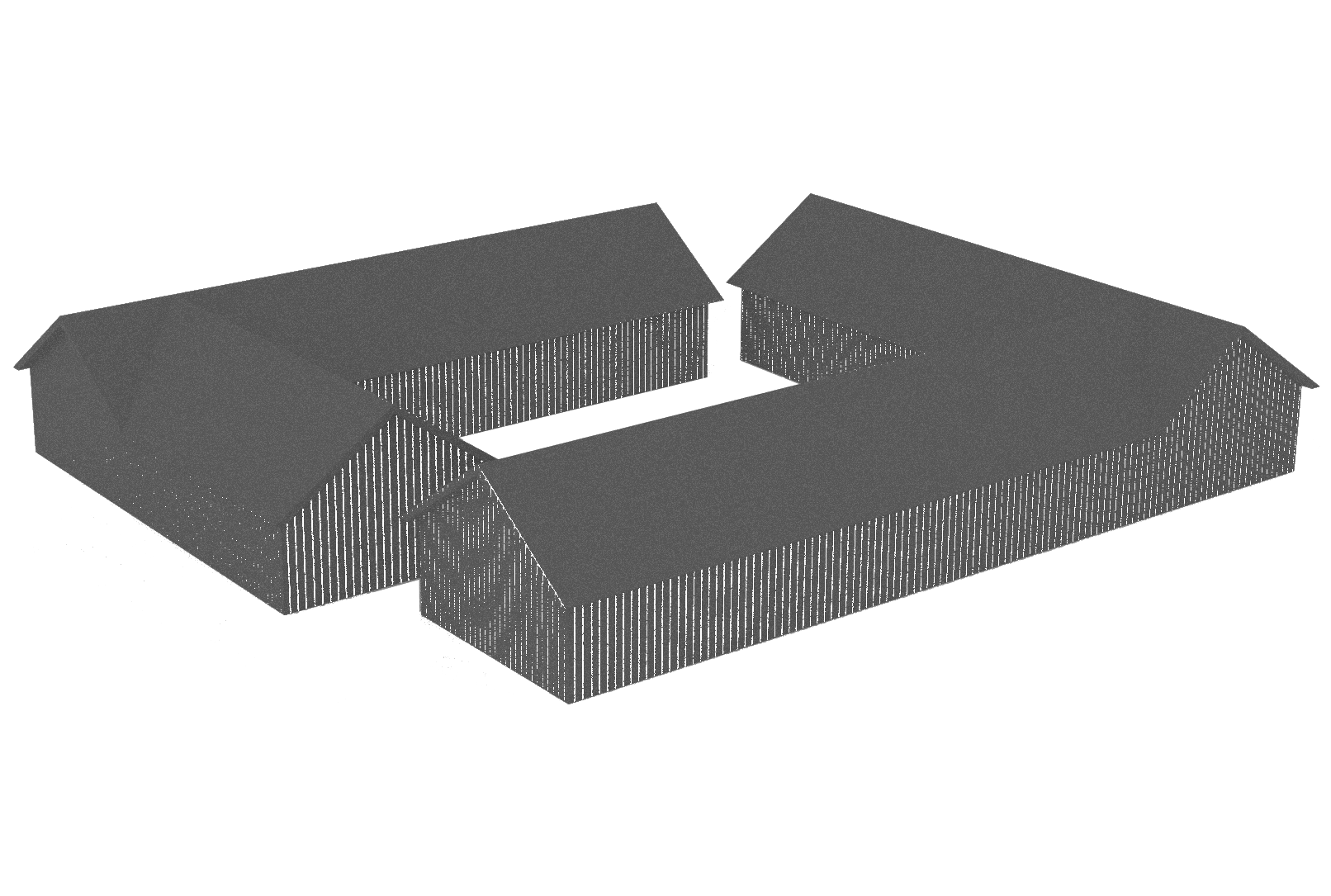 ENCLOSED
/ the barn and the yard
---
Looking back in history on the countryside, the barn with its simple and humble shape has always inspired me. It shows itself in various assemblies and sizes, the exterior has an anonymous expression with harmonious proportions while the interior is often captivating with a bare structure, and a pitched roof, which completes the room.
The four-length farm was the southern Swedish traditional building type on the countryside during the 1700s and 1800s. During the turn of the century when the mechanisation of agriculture began to gain momentum, one of the barn lengths was often removed and the enclosed barn is rare to find today.
The simplicity and beauty of the barn and its construction is something that has made an imprint on me. I have a lot of memories from barns and I have created an idea about what the barn looks like out of these memories. How do I interpret both the interior and exterior design of the barn and the yard, what kind of spatial experiences will appear.
The outcome of this master's thesis will be a dwelling, interpreted from the traditional four length enclosed farm. Swedish rural landscape and architecture is very dear to me, therefore it is important to connect to tradition and context. Enclosed is an investigative project where tradition is interpreted into contemporary architecture, material and detail will be in focus. The methods used for this master's thesis are: 1. Research on design and 2. Research by design.
Keywords : tradition, barn, interpretation, nature, vernacular, rural, heritage
---