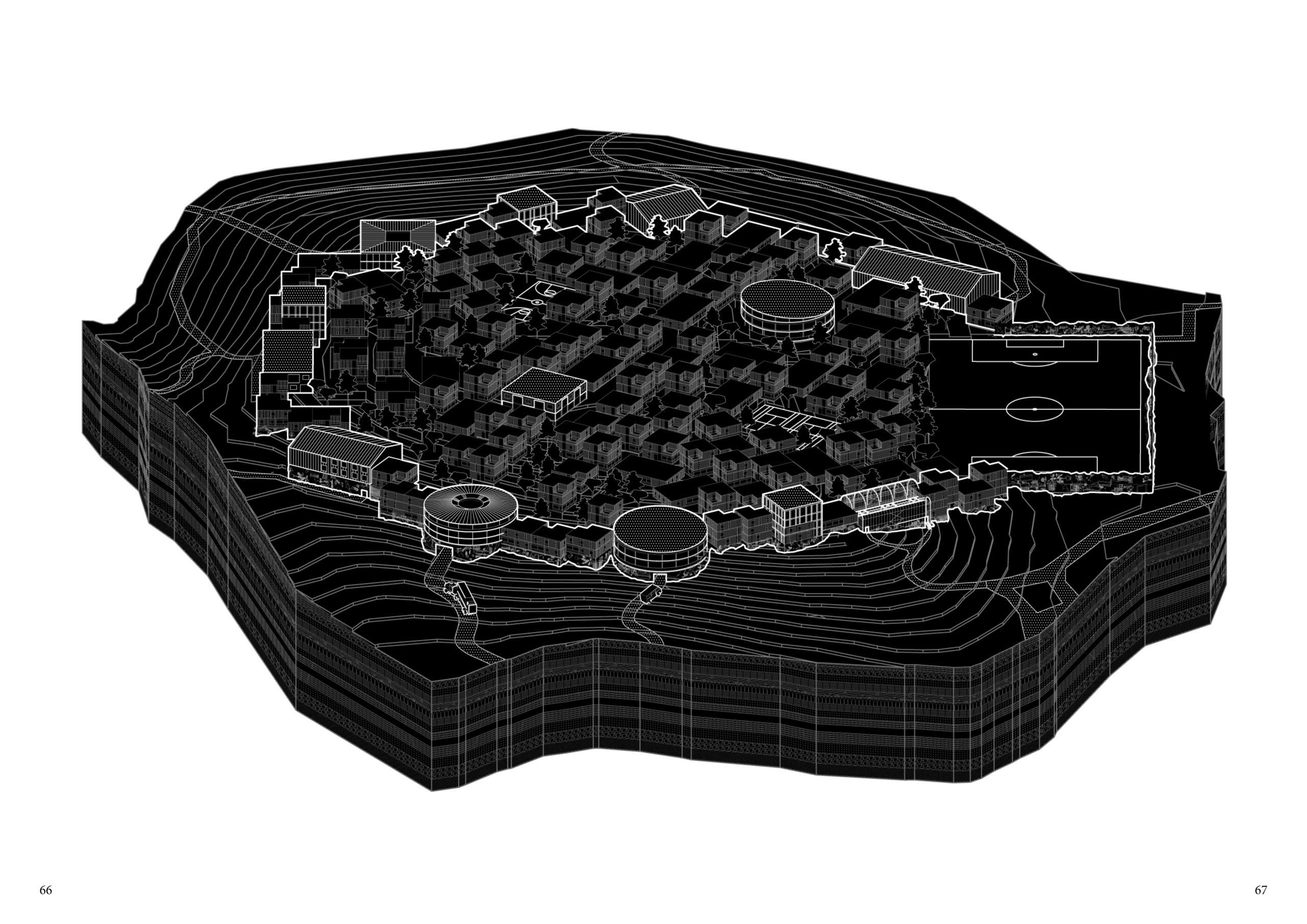 garbage prison
– exposing unwanted phenomena in society through an encircled town on top of a dump.
The project wants to strengthen the link between the prison and society, it is inspired by Robert Venturi (1966) in wanting to create an expression inside and outside of the prison that the condition of both separation and reconciliation is dealt with by inclusion rather than seclusion.
The junction of the dump and the prison is in this project a space where architecture exposes the different worlds within the city. Different worlds has to exist parallel to each other but they also integrate and this space of the border, or the space within the wall, can mitigate seclusion and strengthen the city's understanding of itself. If the prison receives attention this will also create the event it aspires to, when visitors and clients activate the living wall of the project.
The town and the dump has found inspiration in each other, the separate townhouses express heterogeneity within the complex of a prison.
The provocative nature of the project has directed much attention to the junction between the dump and the prison. This has generated knowledge and understanding of matter-out-of-place and stigmatization.
The representations of a surreal town might have helped us, the viewers, to understand some aspects of a prison and the effect of stigmatization. Stigma is created by the viewer's projection, but also the individuals who class her- or himself.
The project emphasizes the clash of familiar and unfamiliar conditions. Defamiliarization and shock can be qualities to dealing with problems where one finds the need to enhance the perception of a space, as suggested by Bernard Tschumi (1994). The project has found aesthetic freedom in the unwanted.
Contact: joelson.a.elias@gmail.com