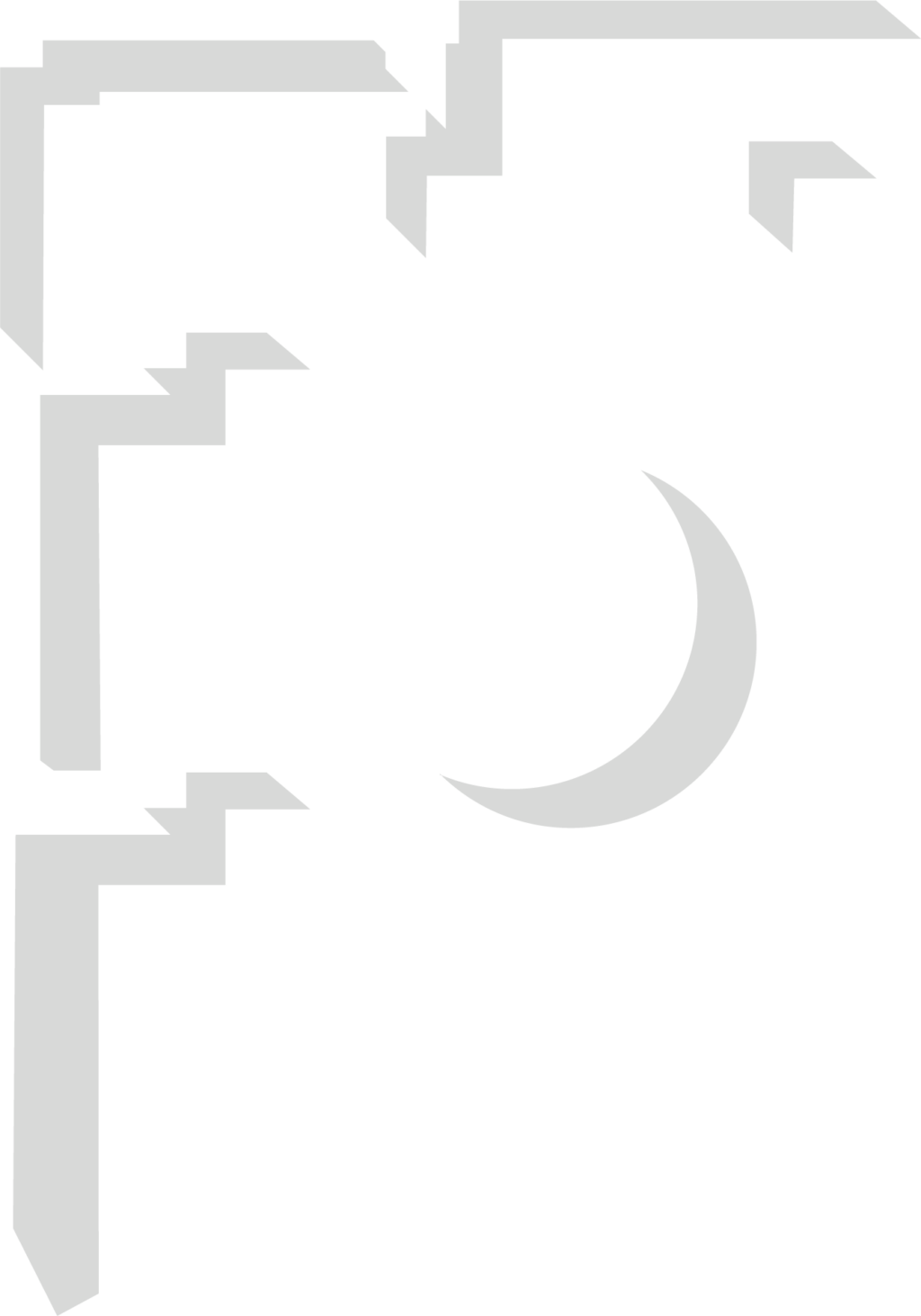 Kristin Jarmund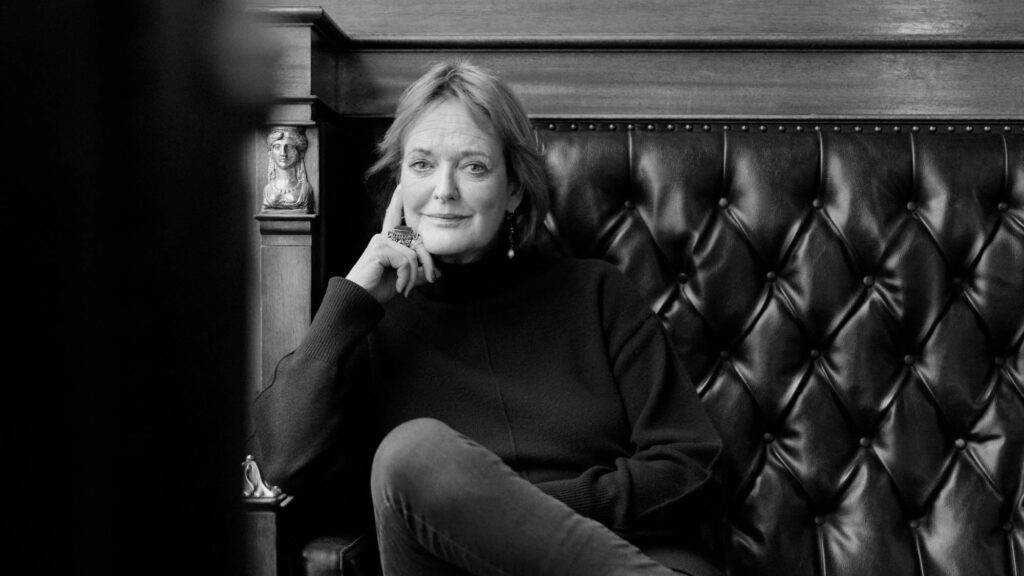 Kristin Jarmund, born 26 September 1954 is a Norwegian Architect that got her degree at the Norwegian Institute of Technology and the Architectural Association School of Architecture.
Kristin Jarmund Architects (Kj-a) was established in 1985. Over the years the firm has worked with a variety of projects such as housing, office, and schools. In 2022 the office untied with Nordic Architecture and the firm was a part of an office with 200 employees.
Currently, the office mainly works with housing and office spaces and is located in Telegrafen, a very central and historical building within Oslo.
Thanks to the remarkably clear expression of her projects, both in color and attention to detail, people often speak of a very contemporary reinterpreted and developed "new functionalism" when describing her works.
Gjerdrum Ungdomsskole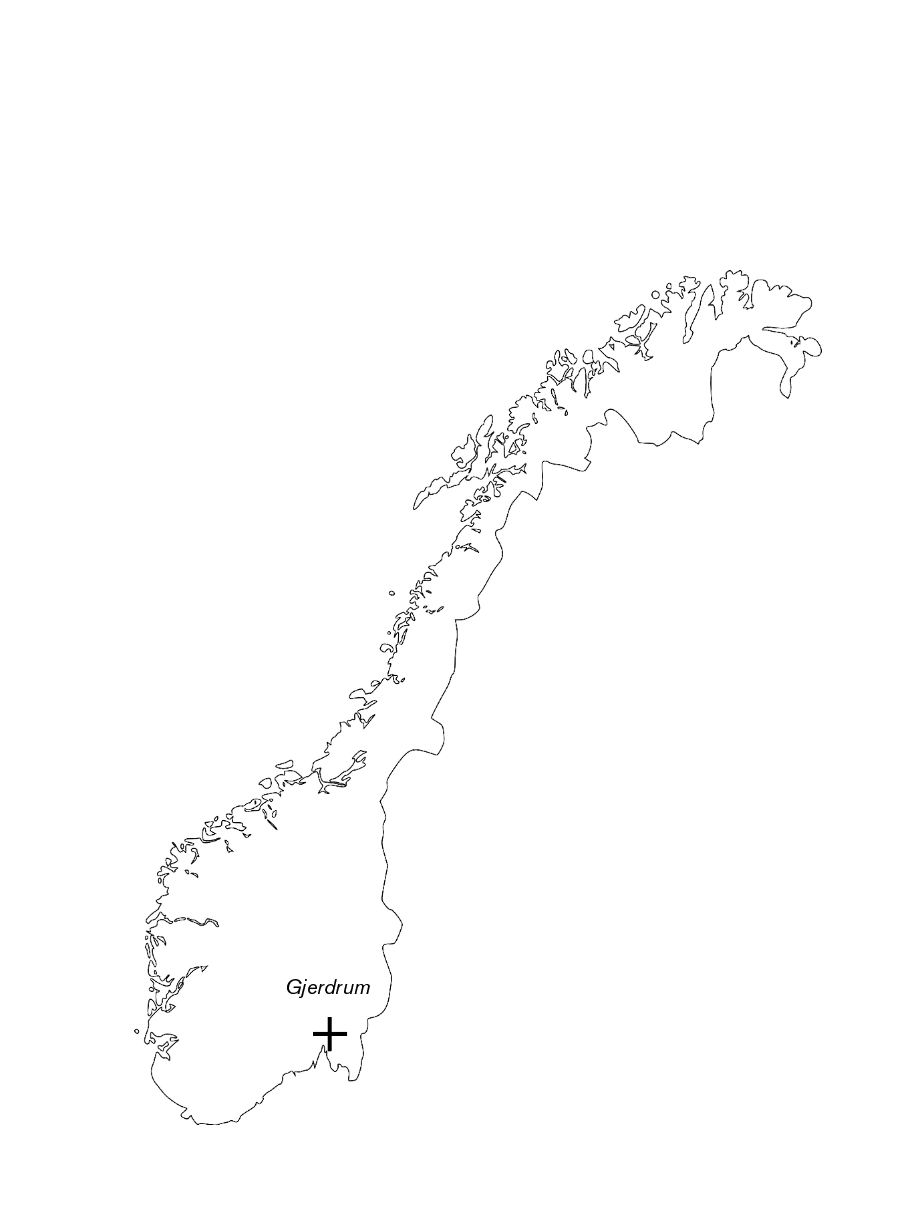 Gjerdrum Ungdomsskole is an elementary school located about an hour outside of Oslo.
In 2007 Kj-a won an architectural competition amongst 11 other entries. In 2009 the school was completed. This became their 4th school, all their previous schools have had a similar concept.
The school is acknowledged for its connection to the landscape and its simple form. The proposal also stood out based on its organization, function, and well-arranged communication and meeting areas. The building has a unique volume with a circular courtyard in the middle. The floor plan is arranged so that the main functions are easily accessible from each wing of the building.
The school is designed to be accessible to anyone, and because of its one story, the building allows for light to simmer through, to make it feel light and open. Because of its open floor plan, the school is designed to have open classrooms, which allow for an open and inviting pedagogy.
Main Model
The main model shows how color has played a big role in this project. The model also shows a level of detail that has captured the feeling of the building.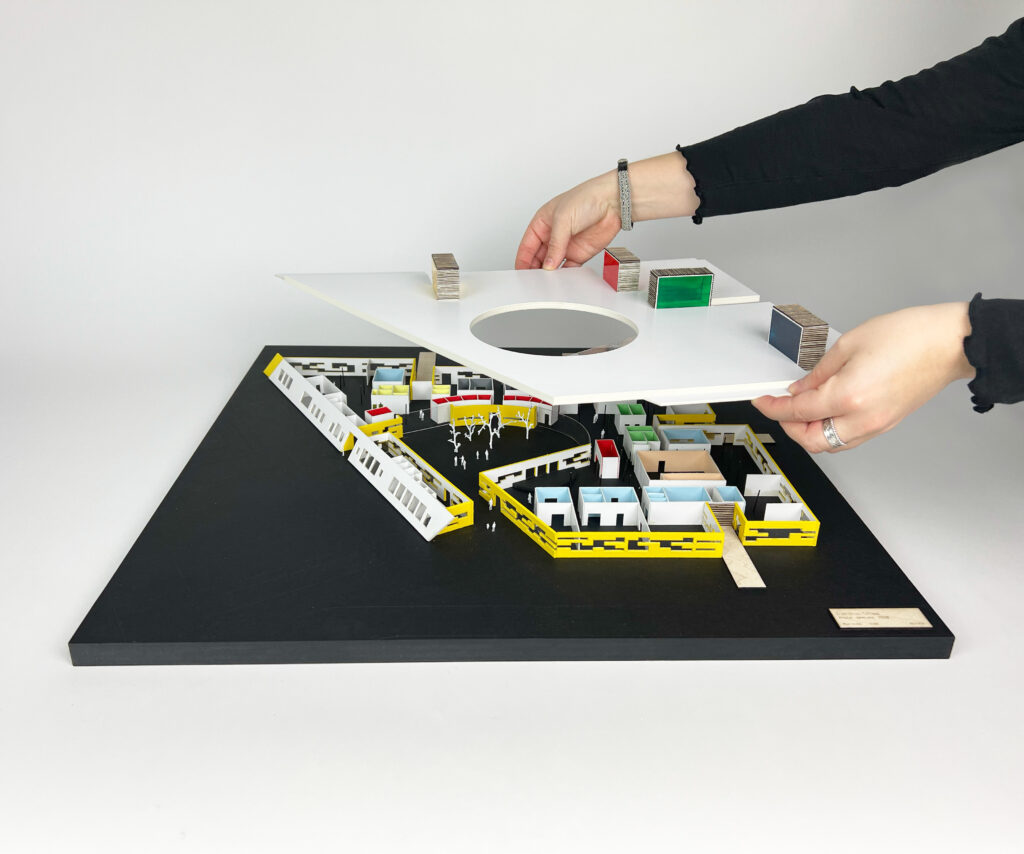 Detail Model
The detailed model shows the facade of the building and its carefully designed placement of the windows, as well as the exclusive facade material that is made out of glass.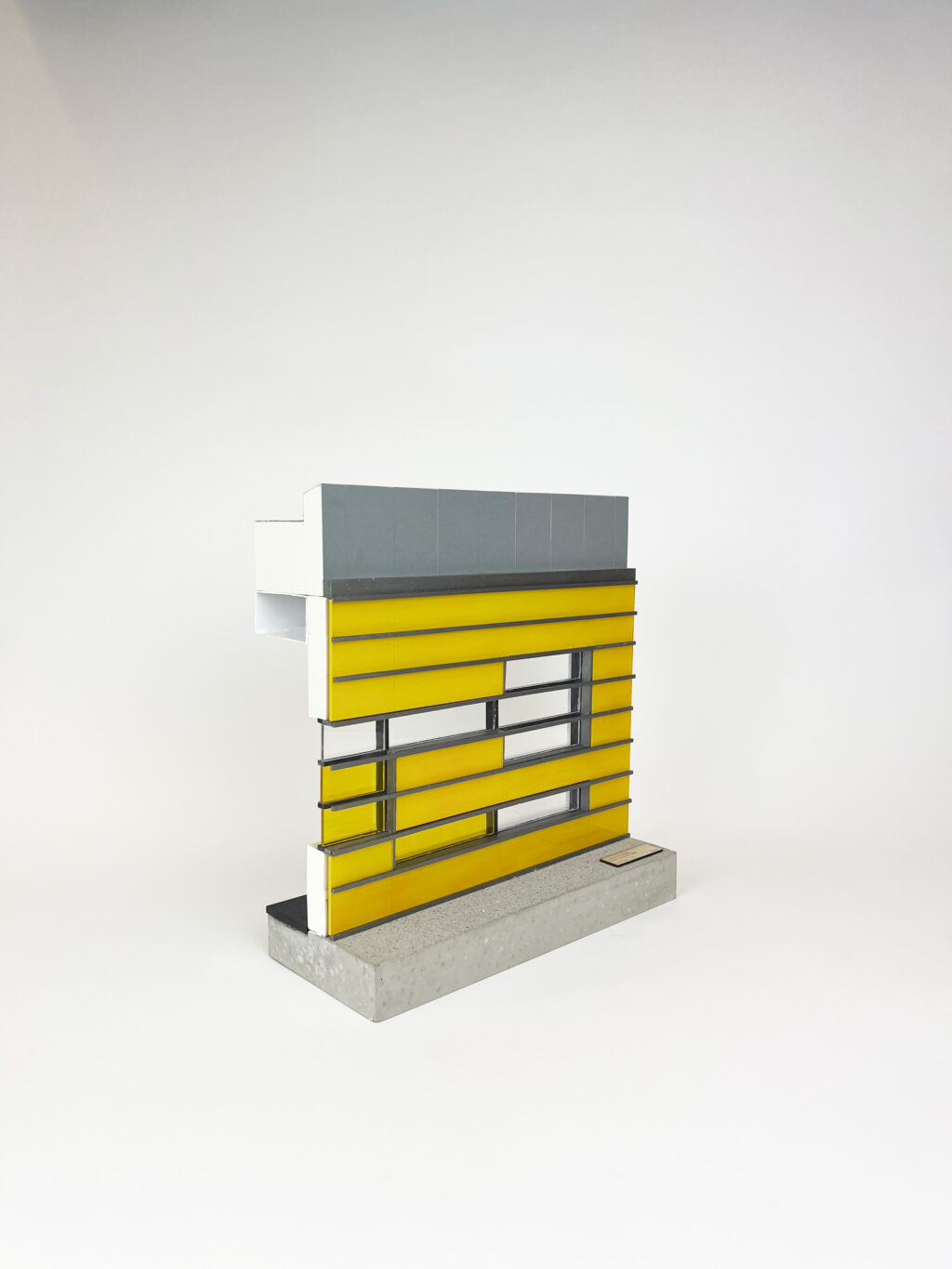 Concept Model
The concept model is an abstract translation of the main concept of the school. The steel plate represents the compact building, and the colorful masses represent the colorful roof.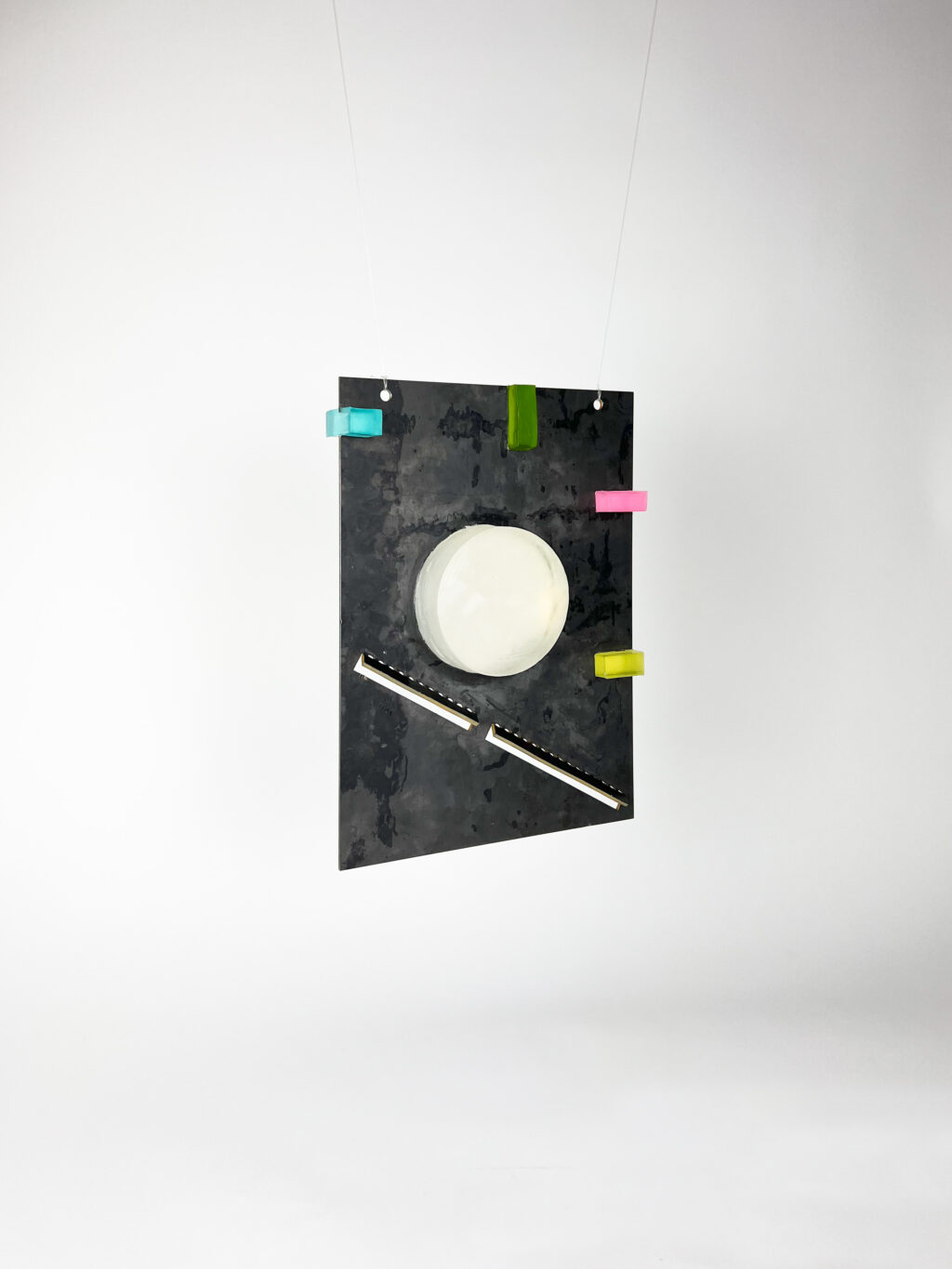 Participants: Irma Bruce, Xiaofei Deng, Jennifer Gindahl, Silje Ildgruben, Jael Kahlenberg Caso and Peter Wiking
Download booklet: XXX