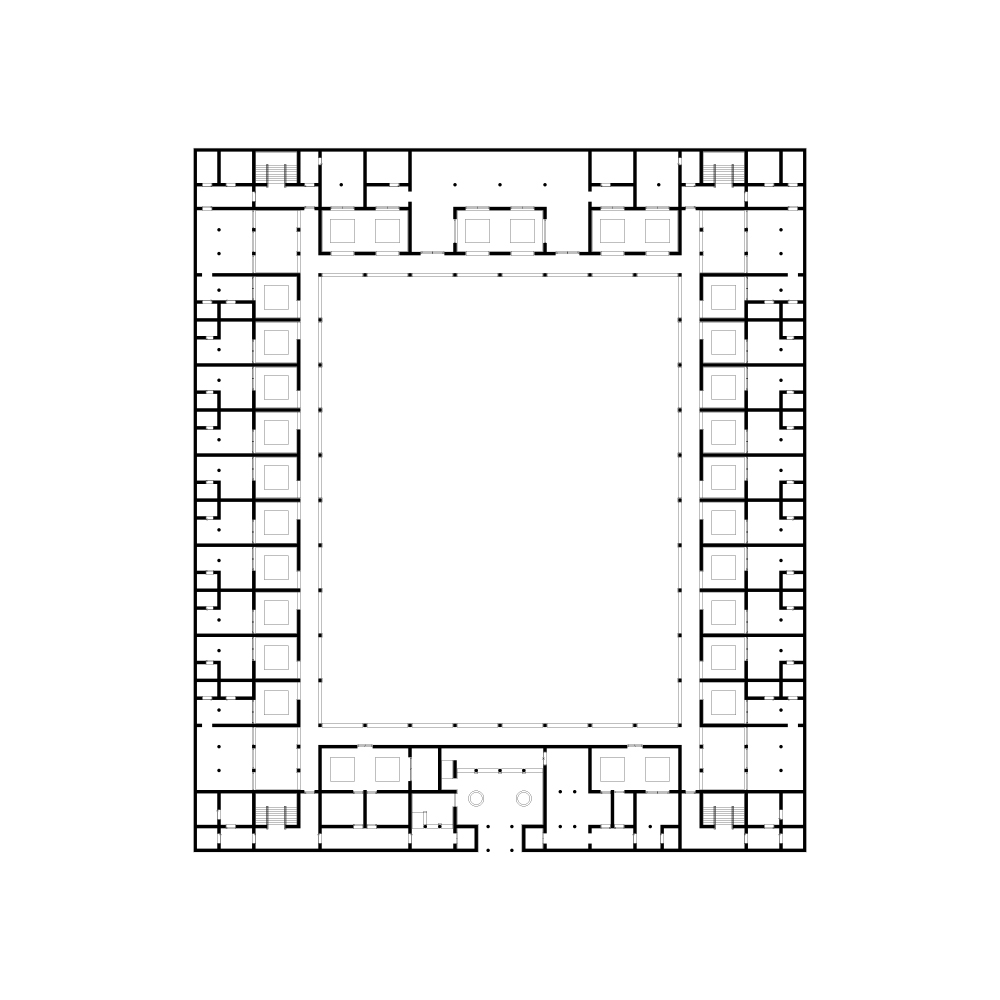 A Swedish Prison
// The construction of a prison is an endeavour which seldom sets out to manifest architectural beauty or comfort. Instead, prison design has historically focused on resolving issues of security and logistics as well as to materialise a kind of punishment and discipline in a society.
From the outside, the prison demonstrates and justify that the offender is punished for their actions. Though there inside, such ritual of punishment may become a process individual reformation. Namely, to assist those who have failed to be a law abiding citizen by building them up, educating them and give them the strength to be able to leave such place as better people.
The purpose of this thesis is to propose a design of a Swedish prison, which manifest a more radiant architecture. With the term 'Swedish' it is implied that the thesis, as a design project, seeks to befit and translate how Swedish prison service operates. Through research by design, the premise will be set to speak in the discourse of penology, architecture and tectonics.
In this terrain of thought, it will be argued if a more radiant and proud architectural atmosphere could fit the undertaking of a Swedish prison and yet balance the rituals of incarceration.