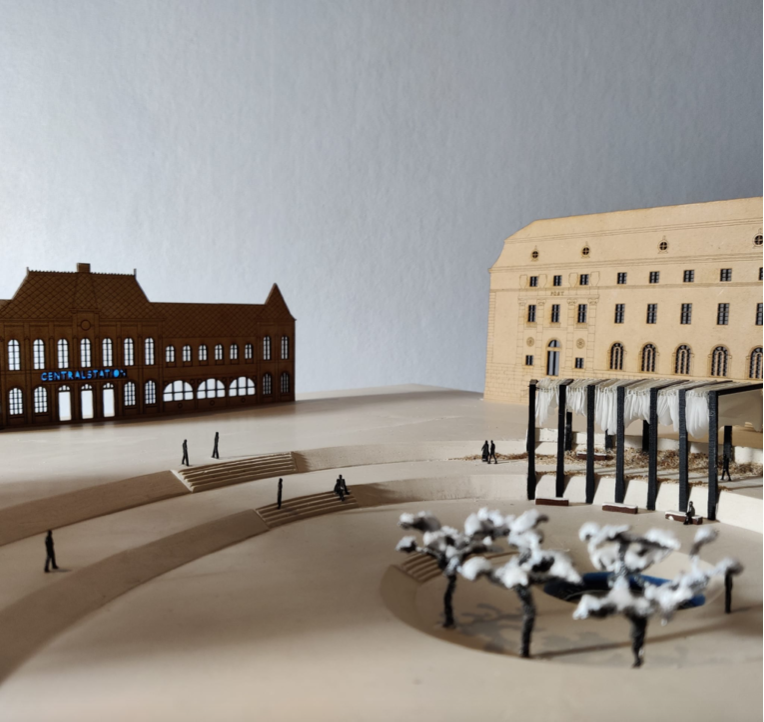 In the heart of Gothenburg, right by the Central Station, lies the shy and forgotten square Drottningtorget, which is by many described as a hectic non-place; a site where no one feels welcomed or comfortable staying for a longer period of time. This is an issue we see in the urban context in general, and have decided to deal with on this site in particular.
Our aim has been to design a an open site where people feel like they are not observed, but still have an over-sight over the location. We also felt the need to give Drottningtorget back its identity and position as the first greeting of the city of Gothenburg; the site where it's natural to hang out, have a coffee, stroll and welcome the new visitors entering from the train station. The remake of the square is in the shape of a carved-out seashell, creating paths to an inner calm area in the shape of a little pond and a group of trees. As you descend, the horizon shifts and you are soon alone with the sky.
One of the main concepts we had with us through the whole process was connected to poetry written by Tomas Tranströmer; a poet who deals with sorrow and comfort in the most considerate and exquisite way.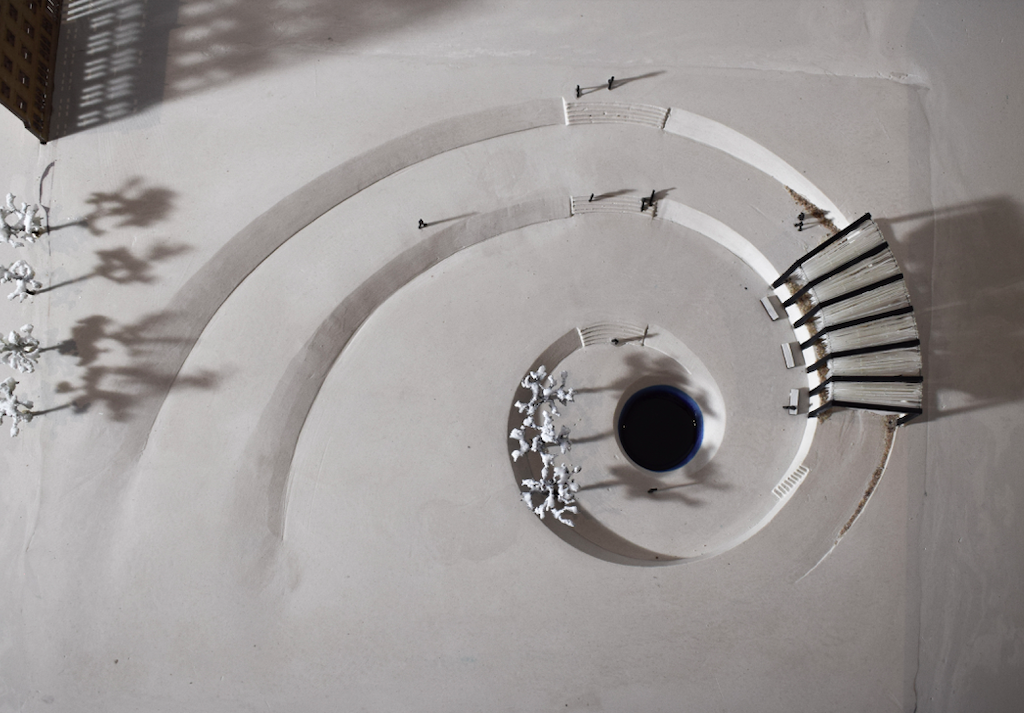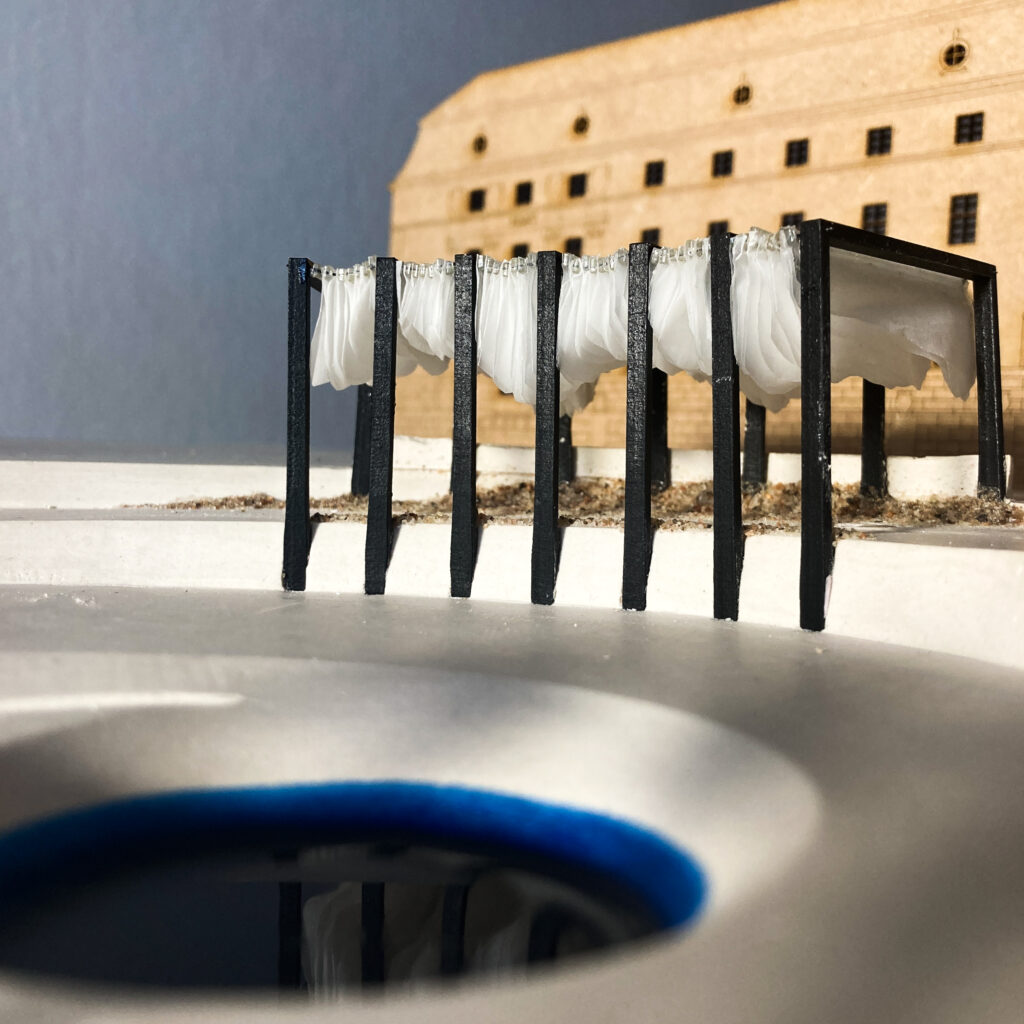 The pavilion created in the center was inspired partly by the vaults in Tranströmer's poem "Romanesque Arches";
Don't be ashamed of being human,
be proud!
Inside you one vault after another
opens endlessly.
You will never be complete,
and that's how it's meant to be
The path created inside is meant to slow down the pace and offer a space where the more intimate and quiet conversations take place, in relation to the wide and open surrounding area which holds a higher pace and more interactions.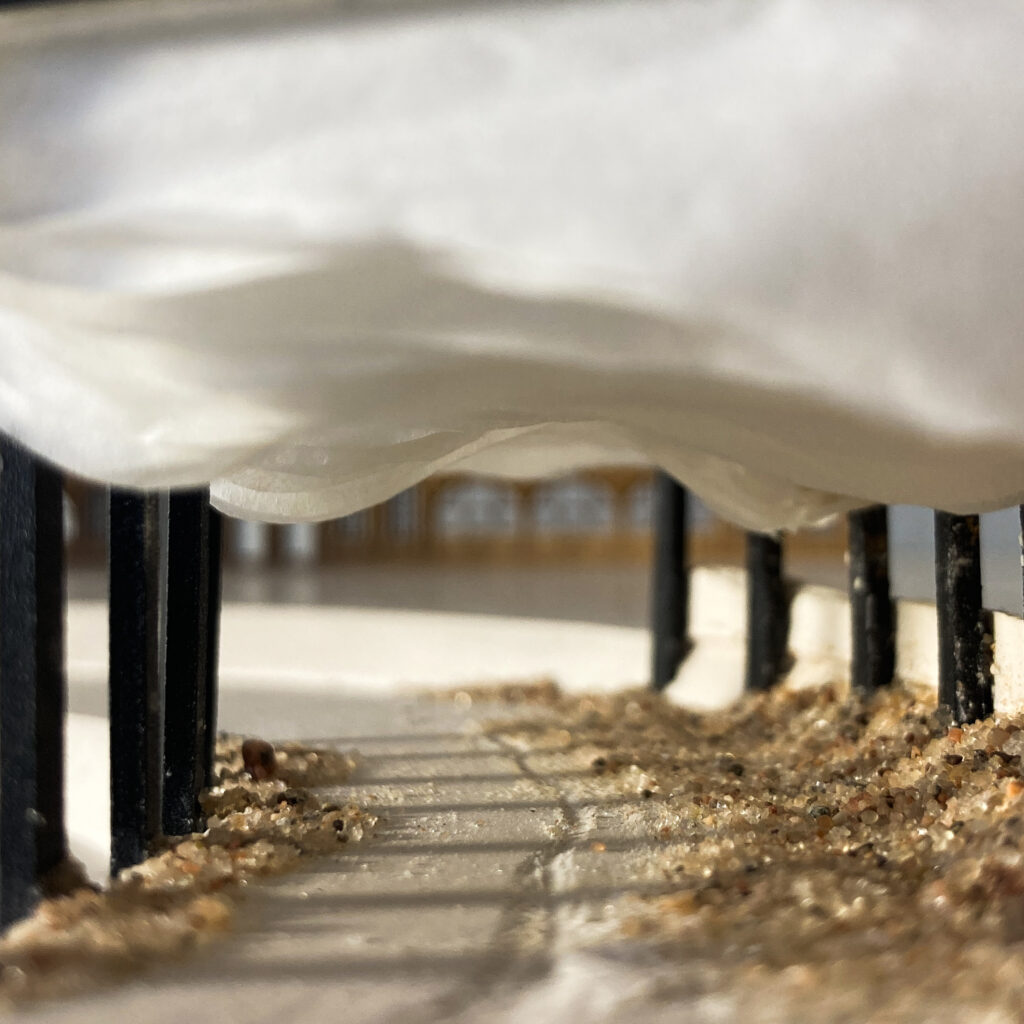 The blue light shining from the Central Station has held a significance when designing this project, connecting to the poem Midwinter by Tranströmer;

"A blue sheen
radiates from my clothes.
Midwinter.
Jangling tambourines of ice.
I close my eyes.
There is a soundless world
there is a crack
where dead
are smuggled across the border."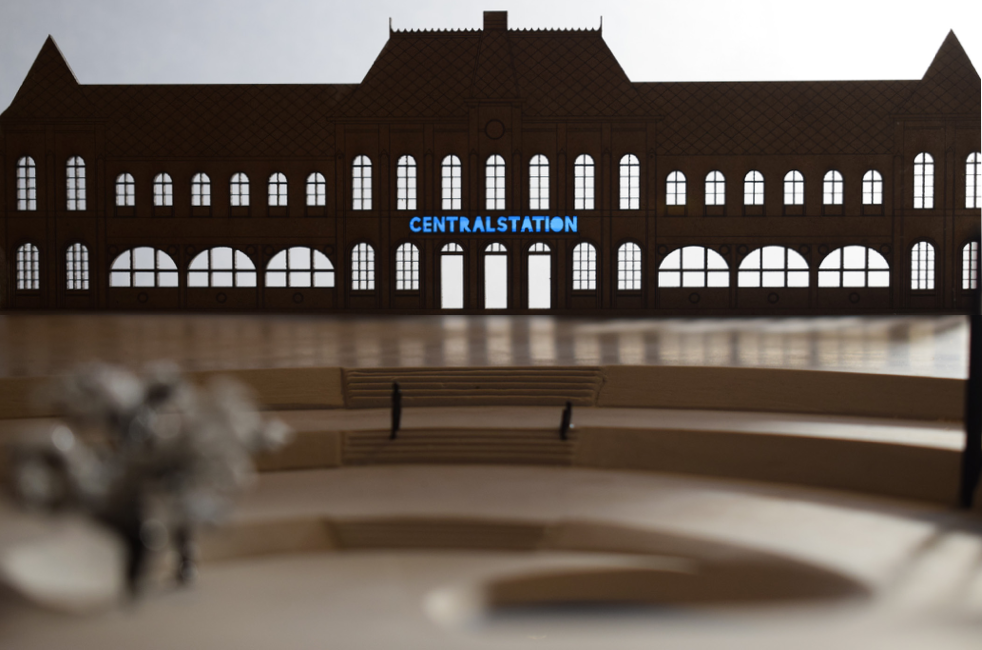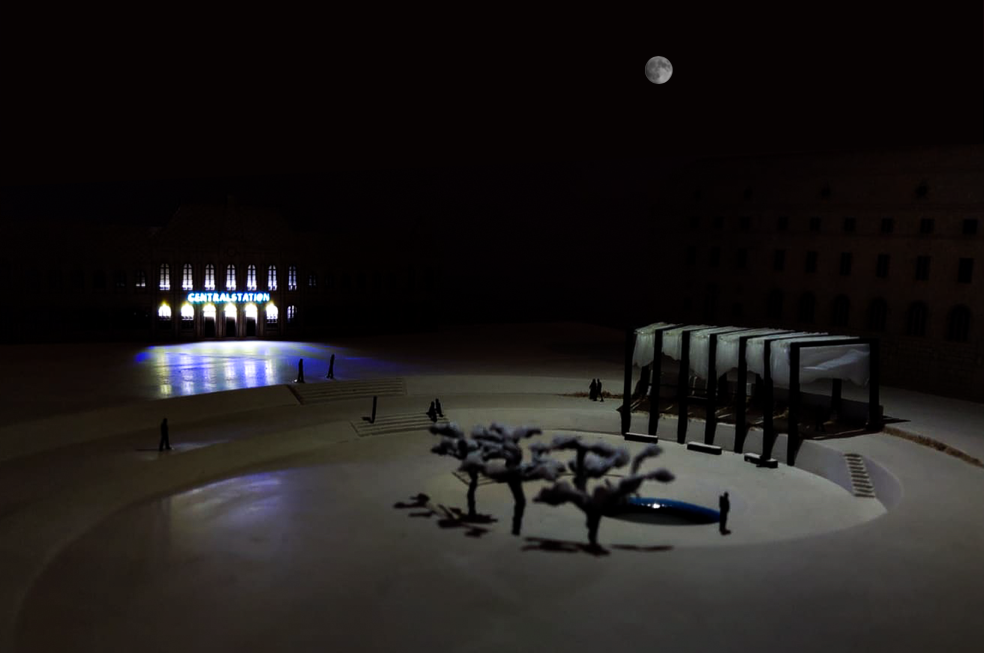 Early in the process we knew we wanted to be inspired by Tranströmer and his gentle way of dealing with grief and sorrow. One of the first ones we interpreted into the urban cityscape was "Vermeer";
The clear sky
has taken it's place
leaning against the wall.
It is like a prayer to the hollow.
And the hollow turns its face
towards us
and whispers
"I am not hollow, I am open"