Swimming pool & Sports hall | Copenhagen, Denmark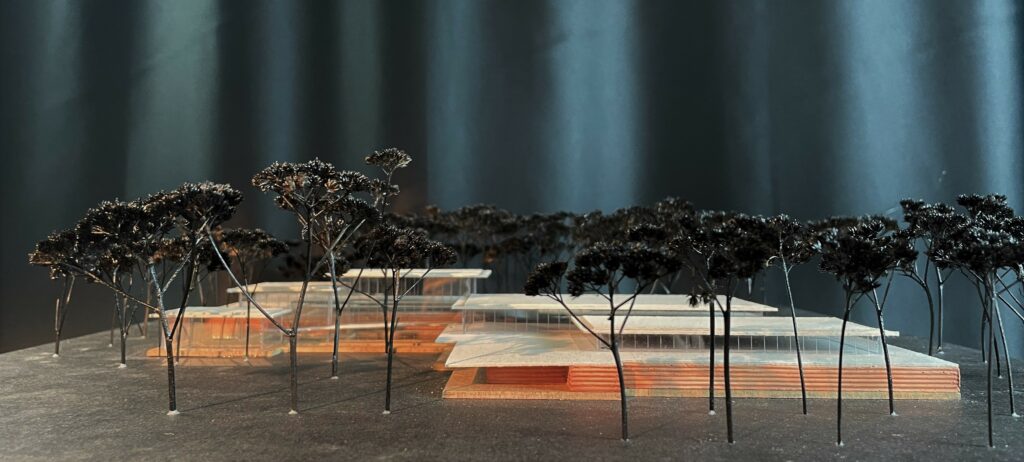 Background:
In the postwar decades, the Copenhagen metropolitan area grew significantly. This led to a desire for a new modern sports facility to allow the residents to live an active recreational life. It resulted in the Kildeskovshallen Public Bath and Sports Center, built in 1969 and designed by the architect couple Karen and Ebbe Clemmensen, with landscape architect Agnete Muusfeldt.

The building was developed as a collaboration across genders and design disciplines, a collaboration that gave shape to an elegant, lightweight structure that blurs the lines between the inside and the lush vegetation on the outside of the building. The building is also representative of the postwar years in Denmark when the rising levels of prosperity and increase in leisure time led to the ambition to invest in public facilities.
In 2002 Kildeskovshallen was extended with a new facility housing a 50m pool, to host exercising and competitions. The extension was designed by Entasis Architects, the couple Christian and Signe Cold. The intention with the extension is to contrast the light original building with a more heavy approach made of concrete.
Main Model
Scale: 1:400
Size: 50x50cm
Materials: carboard, plexi, plaster, MDF, dried flowers.

Intention: The mainmodel is capturing the diffrent volumes of the building in co-relation to the park and the trees surrounding it, to highlight the importance of the relation between in-side and out-side. We also wanted to capture the diffrent materialities since the building's facades is 75% covered by bricks, and 25% by the glass and steel columns. To capture the bricks, plaster was colored and casted within a patterned mould.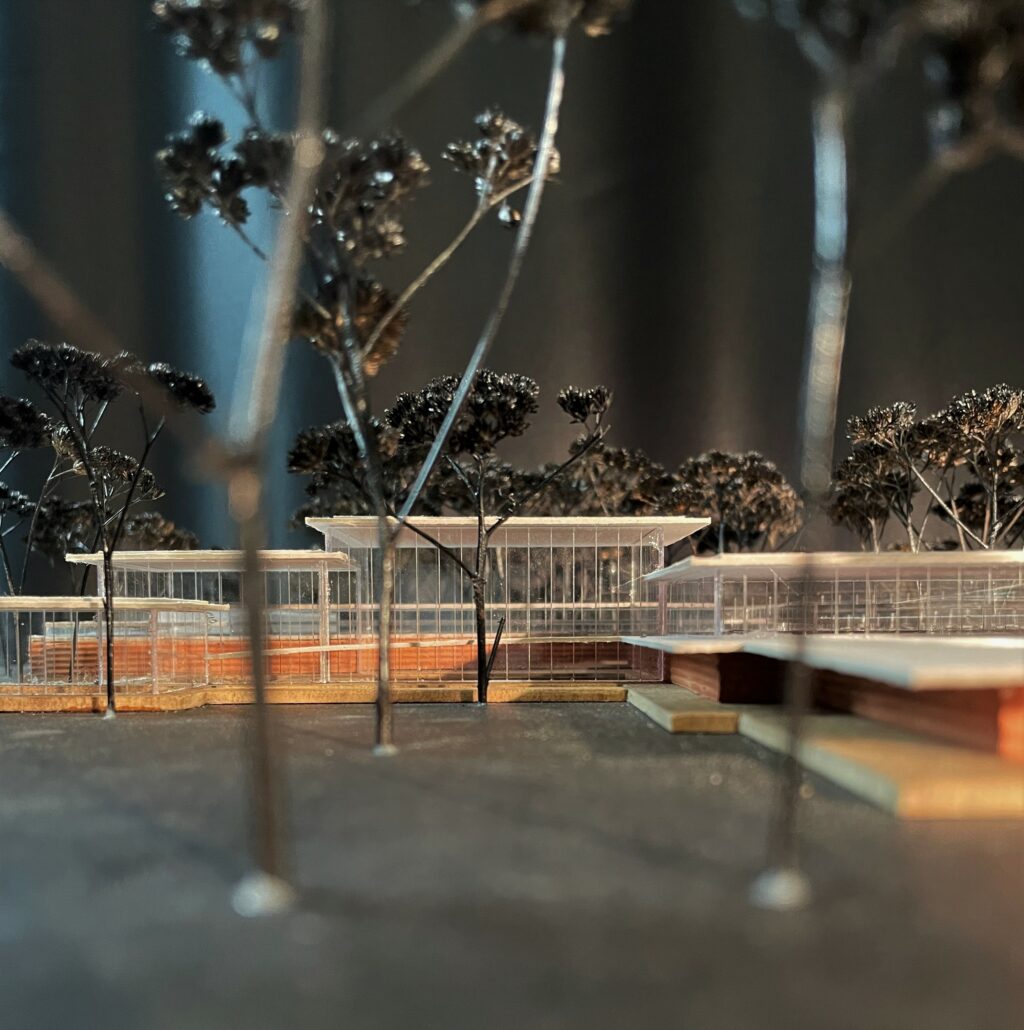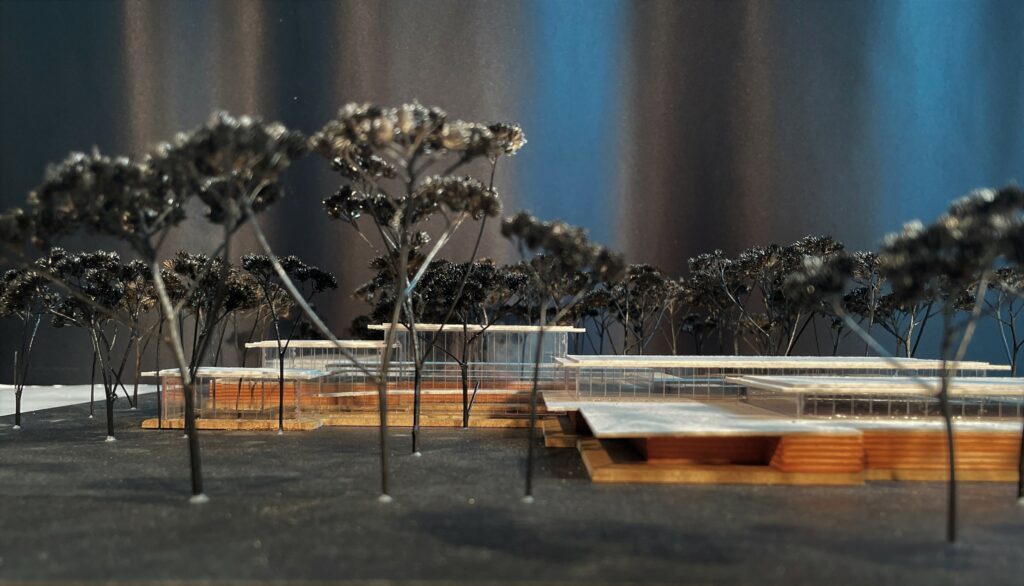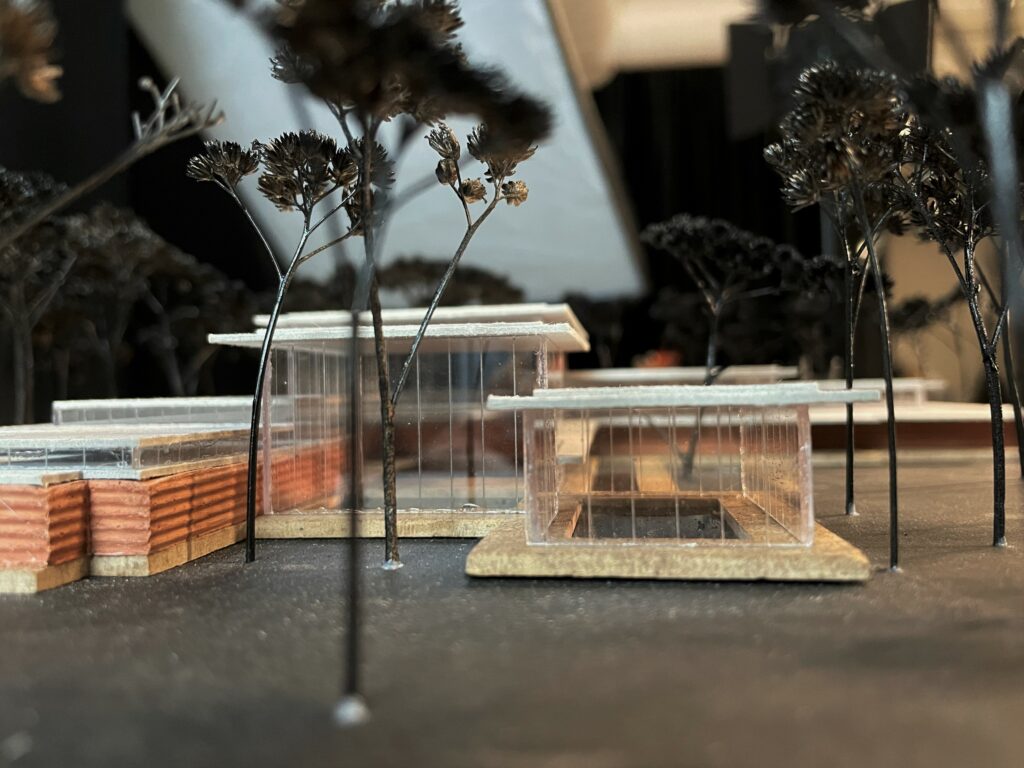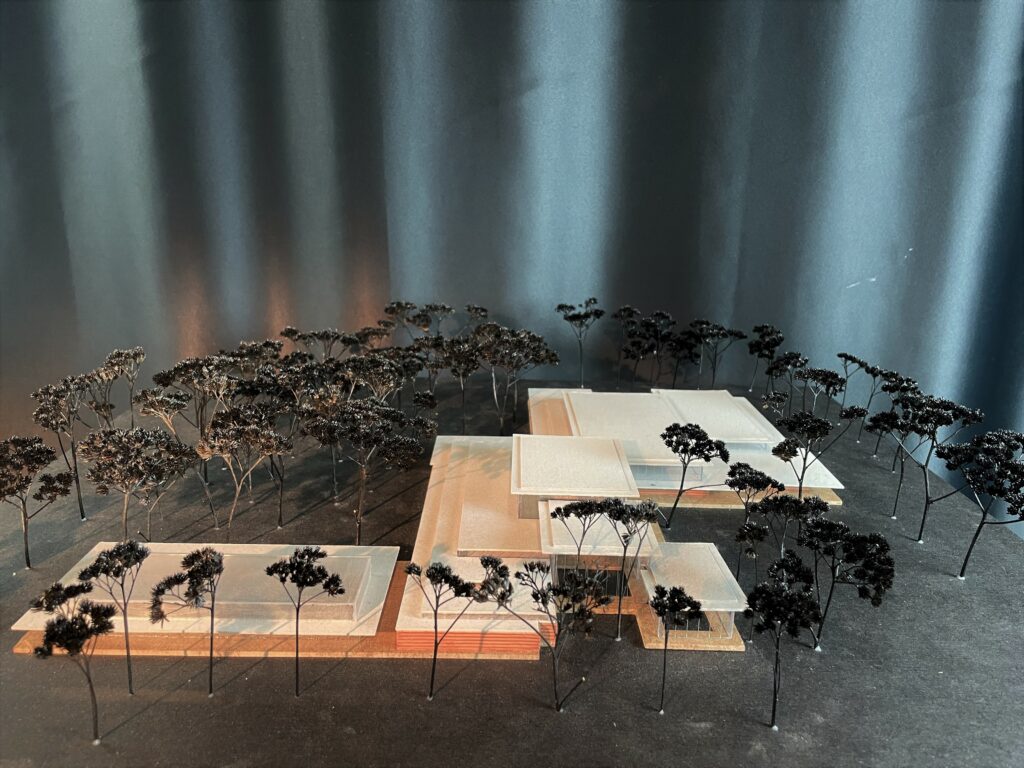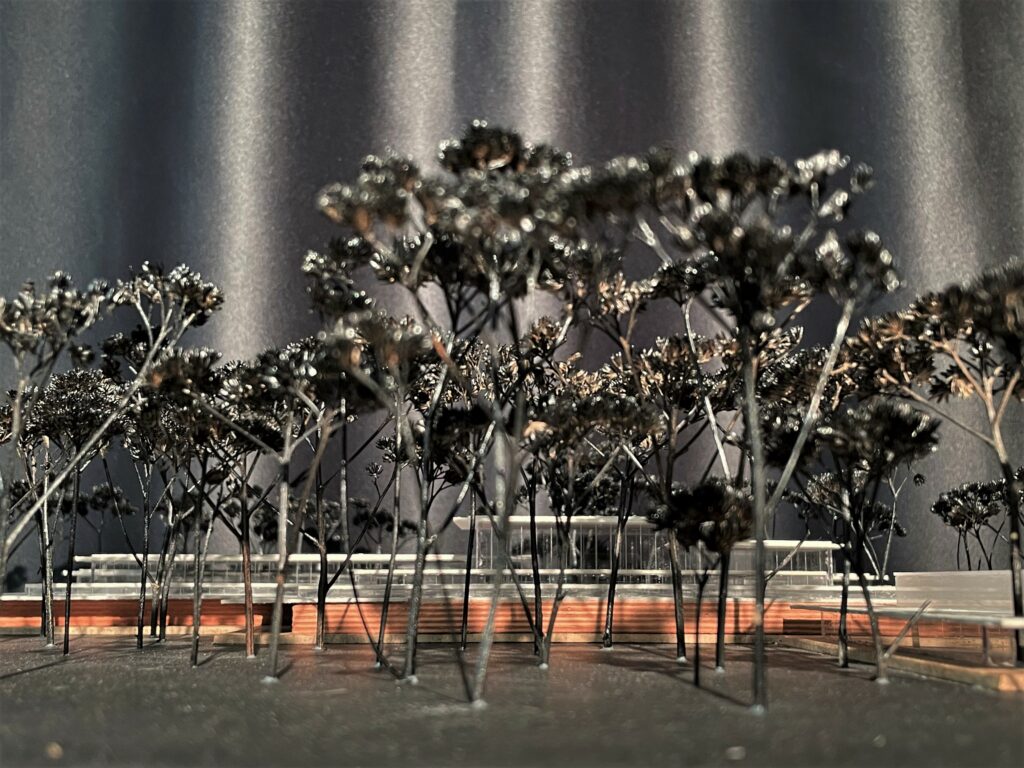 Conceptual Model
Size: 30x40cm
Materials: wood, steel, concrete.

Intention: We wanted to embrace the main intention of the architects where the big roof slabs was inserted among the trees, almost floating in the air, but in reality supported by the light steel construction which are mimicing trees. (see detail model) The woden base is representing the uneven terrain where we carved out the pools – to highlite the program of the building.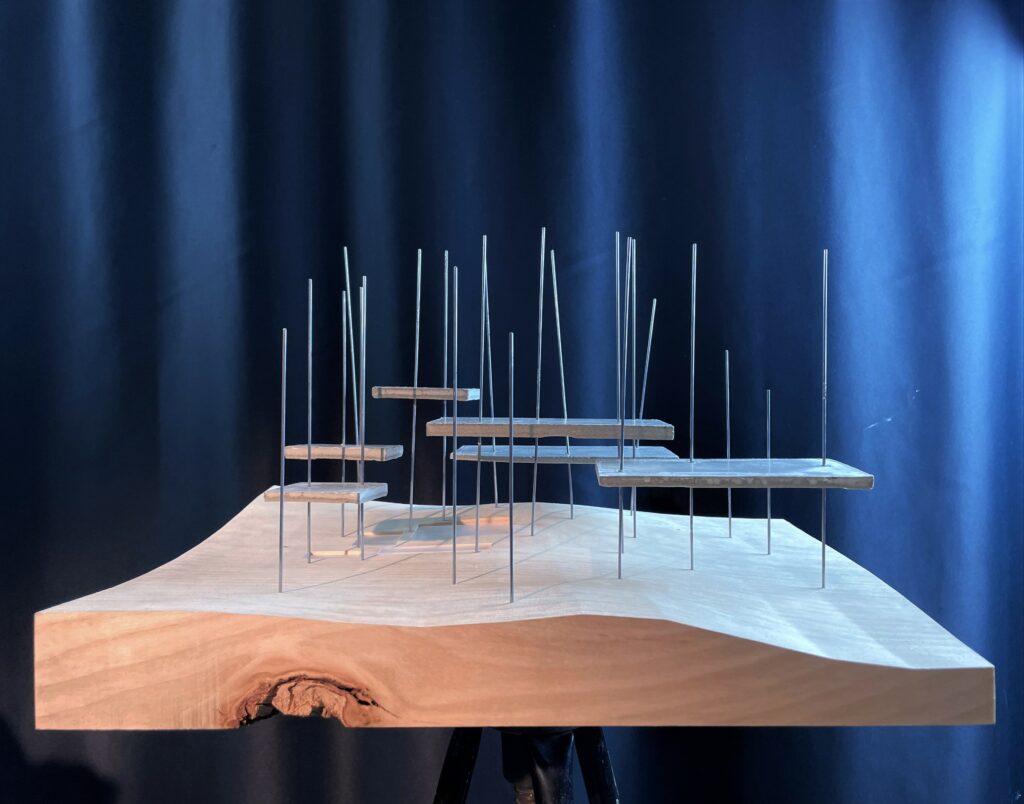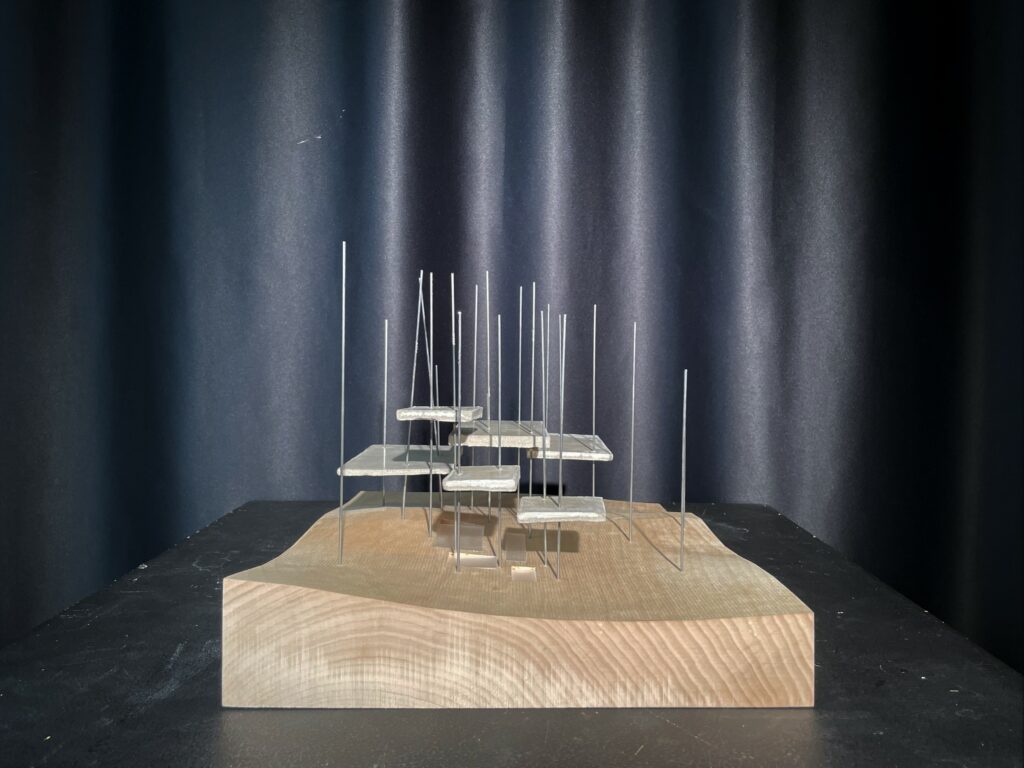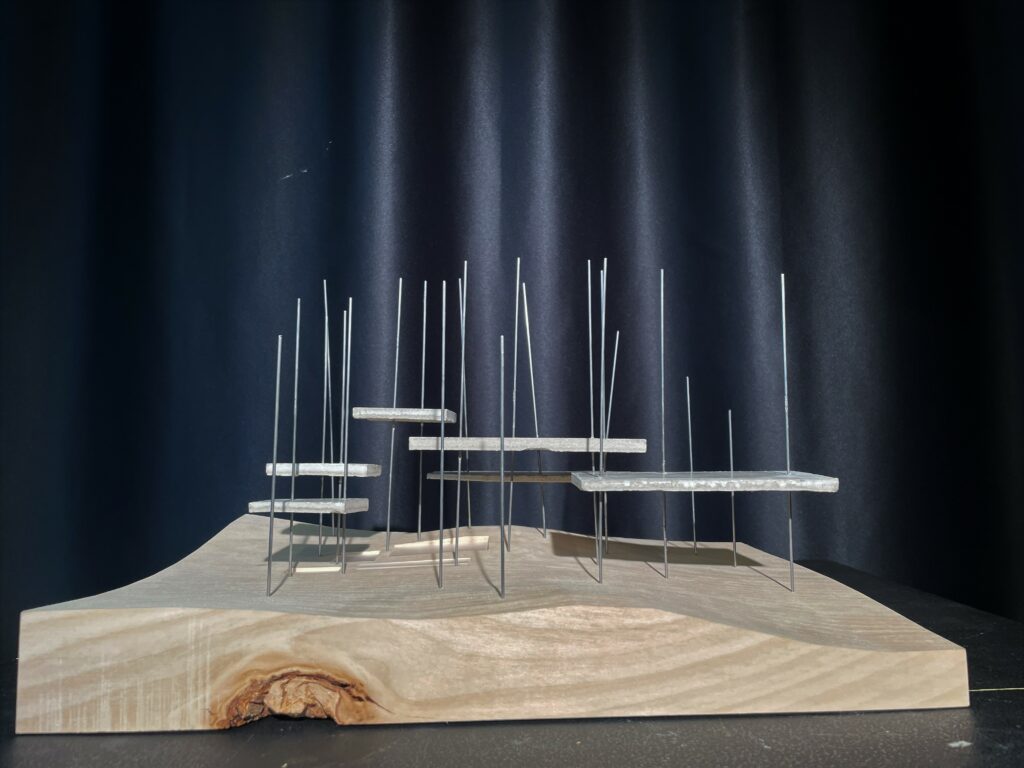 Detail Model
Scale: 1:25
Size: base: 27x35cm height: 43cm
Materials: carboard, MDF, plexi, plywood, wooden sticks.

Intention: The glass facade, steel colums and the big horisontal roofs is what characterize Kildeskovshallen. We wanted to show the complex steel colums branching out to support the roof in combination with the conspicuous color combinations of green, orange and dark purple.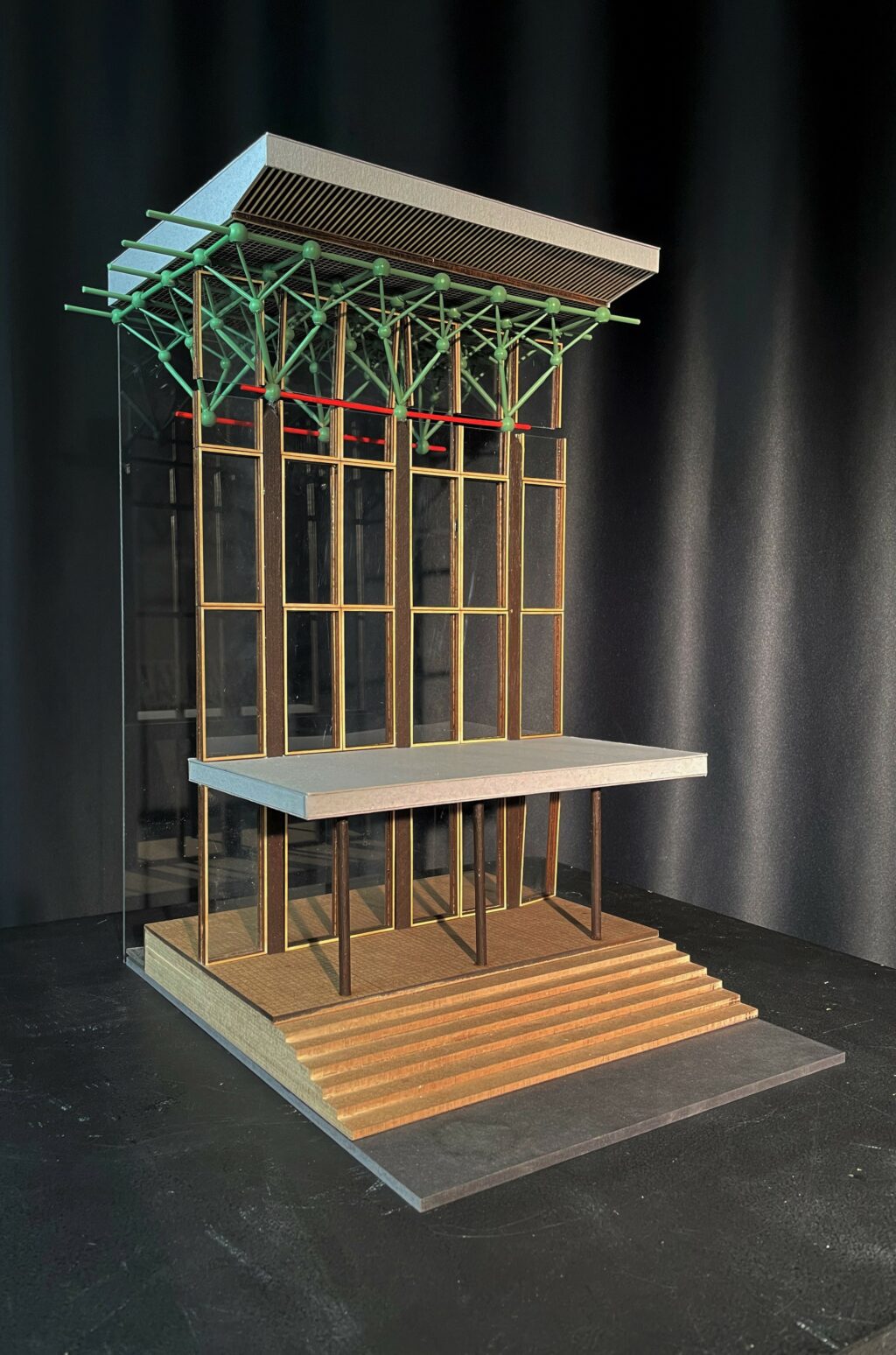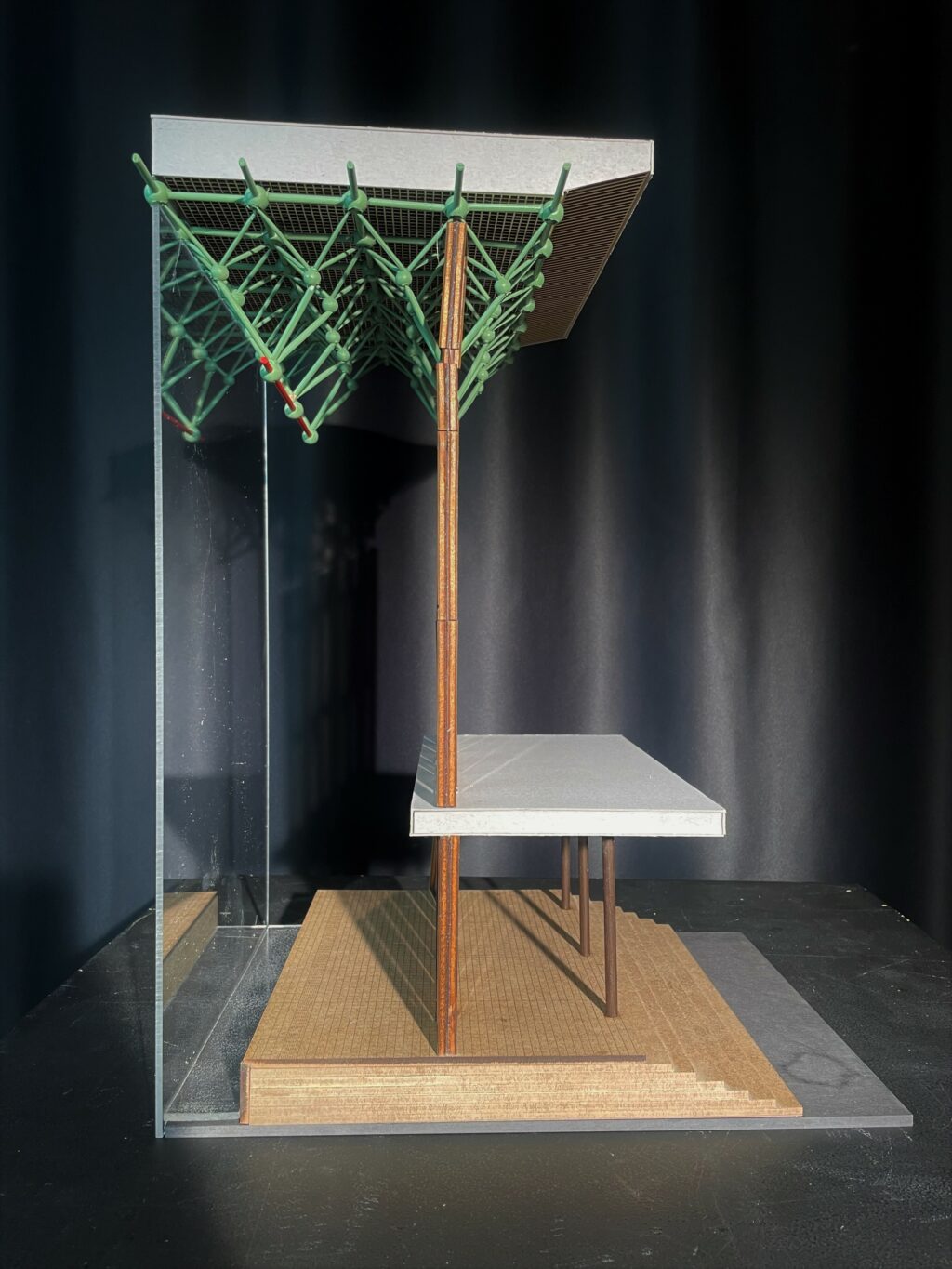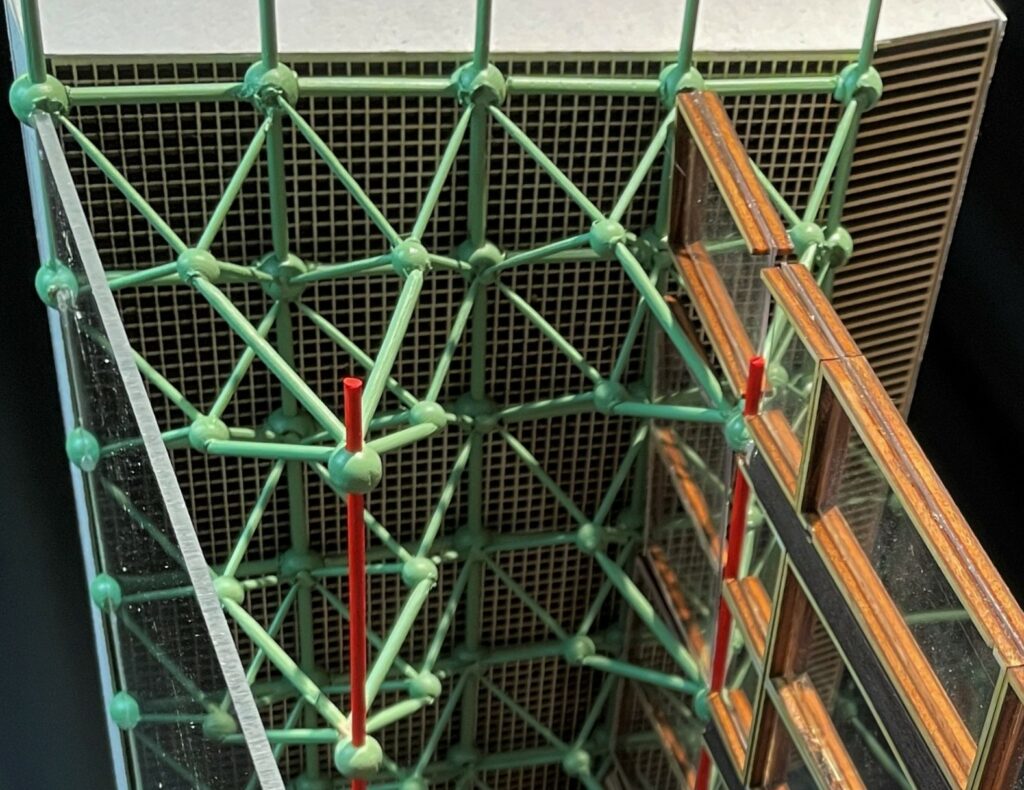 Group 6
Maksymilian Benek, Keli Kadriu, Felix Krafeld,
Felicia Raunås, Anna Swetzén, Zhaoheng Wang.