Connecting to Water.
Gothenburg identity is deeply rooted in its historical ties to Göta älv and the industries that once defined the city and its people. The industries has since closed, but the traces remain in the form of barriers on the waterfront and hostile enviornments.
Situations investigate Gothenburg's:
Inaccessibility to Göta älv's southern waterfront.

Perceived remoteness to the sea.

Weakened connection to the water.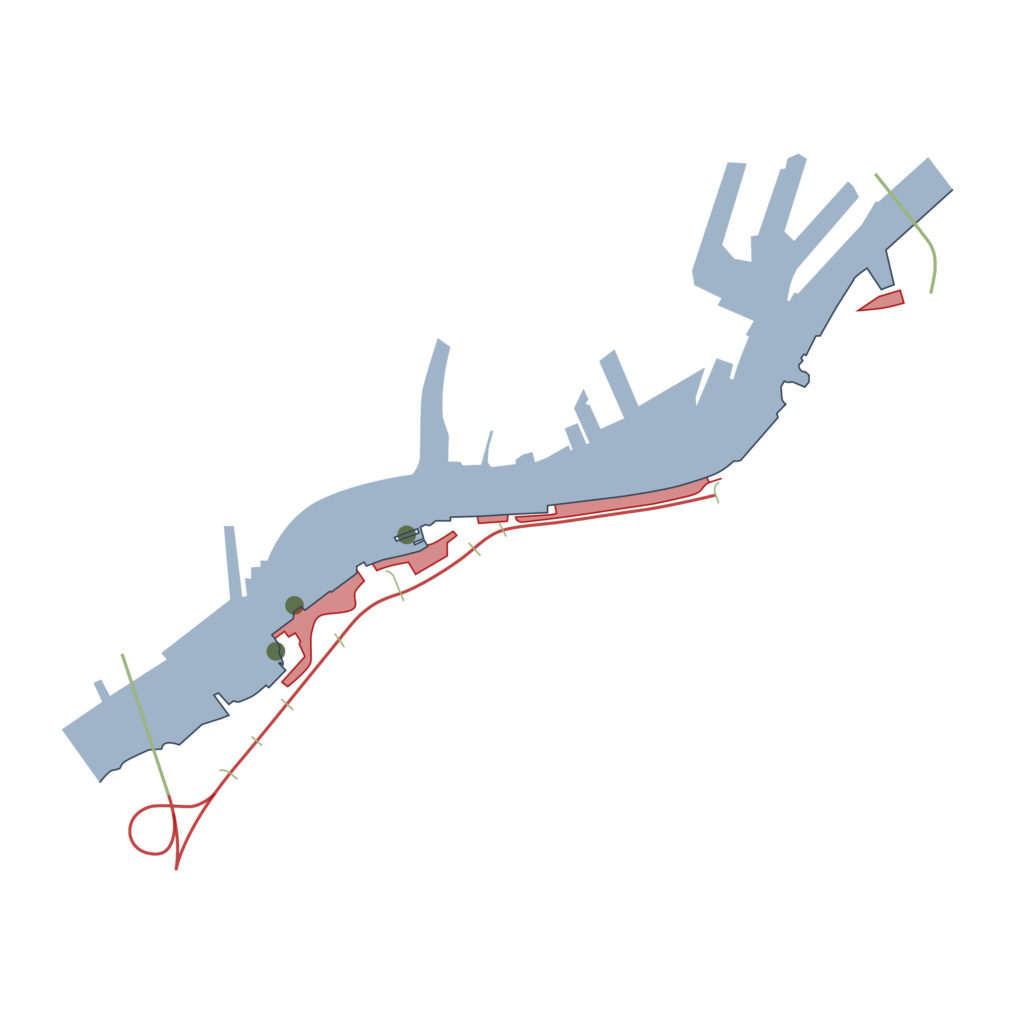 Exploration resulted in the design proposals of 3 site-specific structures, with the aim of making the inaccessible accessible, breaking down barriers and encouraging exploration of the waterfront.

_
1. Gothenburg Fish Auction.

_
2. Stena Germanica Terminal.

_
3. Stena Germanica Parking lot.

_
Plans of development and building are made in several places on the waterfront, but many of these decisions are med in a vacuum. With few people visiting the sites to be developed, there may be a lack of reference and perspective. But through exploration and reclaiming theses spaces for the public, people have a chance of creating their own perception of each site. Giving the people tools and opportunity to take part in the discussion around development in the city is a first step to democratizing these processes.
It is also a re-appropriation of nature, reclaiming the river as a natural element in the city. Shedding the identity so closely intertwined with the river's industries, seeing the river as a mean of transport or a way to flush away pollutants from the city into the ocean. By recognizing the river as a natural habitat both ecosystems and people of the city are benefitted.
(Re)connecting to water.