project by: Ebba Barkfors, Victor Hjalmarsson, Larissa Müeller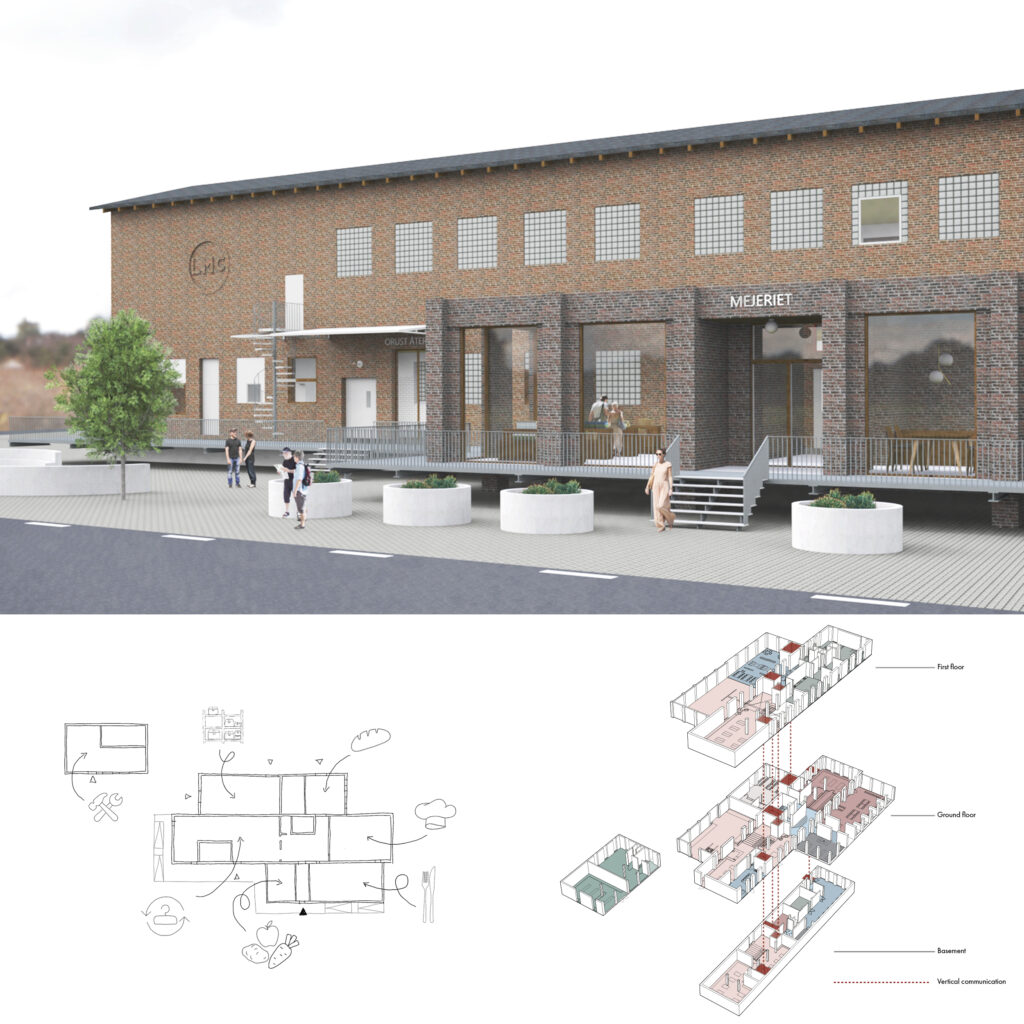 keywords: Junction, local structures, supporting functions, education, extension
The old dairy factory Mejeriet, from the 1930s, is located in the middle of Orust. Since it was closed, the old dairy building has changed both in terms of functions and in appearance, but it is still well known in Orust. Today the building is in need of restoration and renovation. Details like brick, glass block windows and tiles tell the history of the building and are meant to be kept for their historical value and their possible functional adaptation to a modern building.
The project's aim is to create a thriving junction in Mejeriet. Local knowledge and production are key assets when developing a new local meeting point. In order to understand the needs and basis for developing this building, stakeholders' visions connected to the development of Orust are considered.
The aim is to develop existing structures making the most of what is already there.
A shared space is added which connects the building, creating a possibility of interaction between the functions and visitors to share knowledge. In order to create a better overview and communication in the building, as well as spatial qualities and light, parts of the floor slab are removed.
A restaurant, a bakery, a local food store and a repair service with workshops will together with Orust Återbruk be connected to the educational courses provided in the building. Adding functions with a common focus that can share space and knowledge will contribute to creating a junction. The functions support each other by creating a continuity of use and attraction to the building, creating a better foundation for the economics of the users.
last edited January 2022 – By Elke Miedema