Matter Space Structure, Fall 2021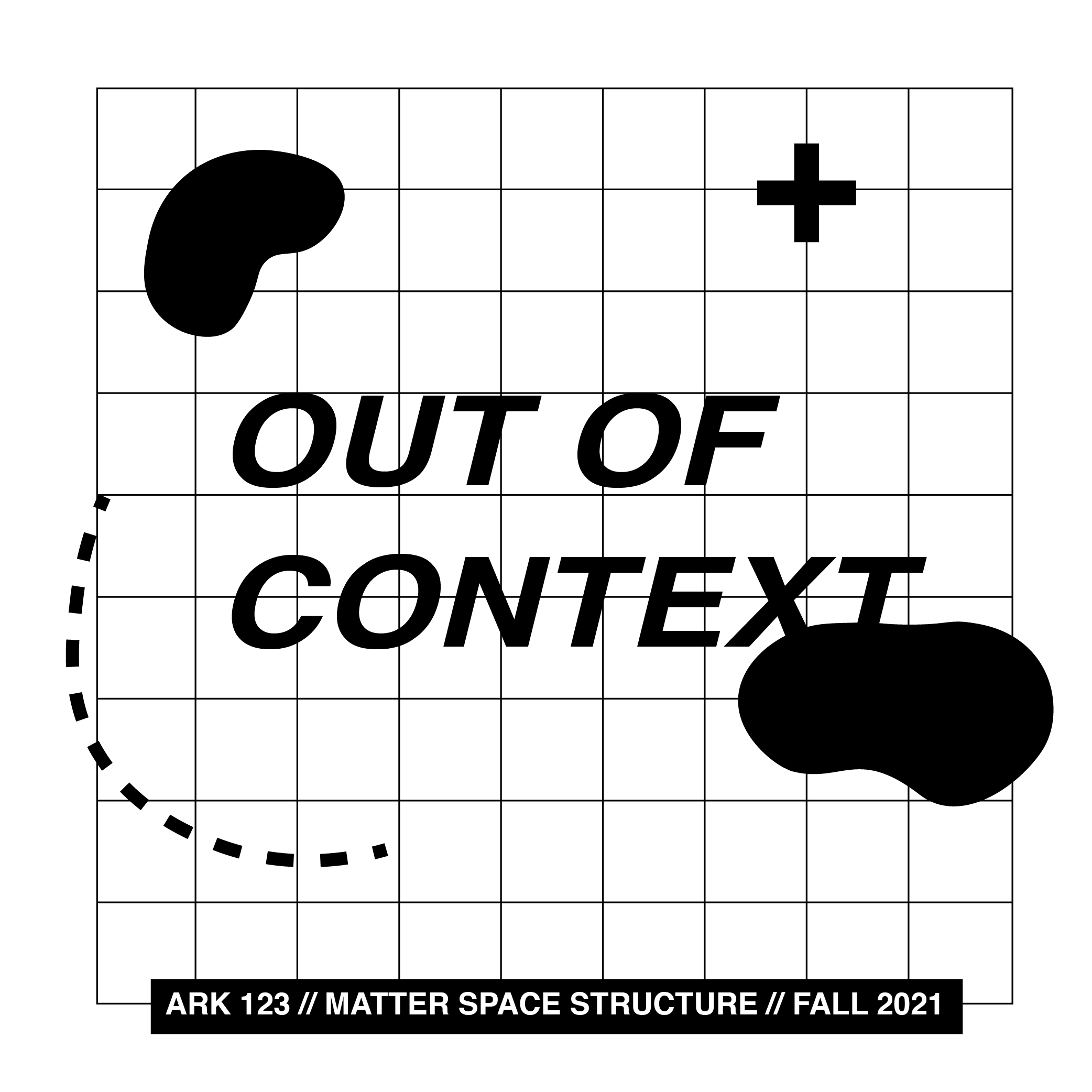 ---
This is the digital display of the work produced in the course of Matter Space Structure studio fall 2021, with the theme Out of Context. Here we have explored the construction, relation to and use of the context, expanding on its connotations and our preconceived understandings, finding techniques for the projects to be in dialogue with a context´s inherent qualities and to design in resonance to both past and future, situation and speculation.
In the course we have embarked on a speculative journey with a base in the city of Gothenburg, exploring the conditions of the current and future framework and production of the city as a public space. We have studied, analysed and critically examined phenomena to be found in the urban context and developed concepts, design and proposals that point towards possible futures, all linked to the context as a construction, a set of tools, insights, restraints and possibilities.
Matter Space Structure courses are oriented to develop and improve the individual methodology within the research by design approach and to strengthen the theoretical discourse in resonance to the concrete act of making.
ARK123 Out of Context – Matter, space, structure 1 – Part of the Matter Space Structure studio – Course Leader: Naima Callenberg – Examiner: Daniel Norell – The course is offered by the Department of Architecture and Civil Engineering – Part of the Architecture and Urban design master program (MPARC)
---