re-articulating the expression of Gamla Hovrätten
by Akshaya Gopalakrishnan – Paula Bruns – Sofia Peterson
Keywords: Retrofit, Education, Interaction, Adaptability, Courtyard, Landscape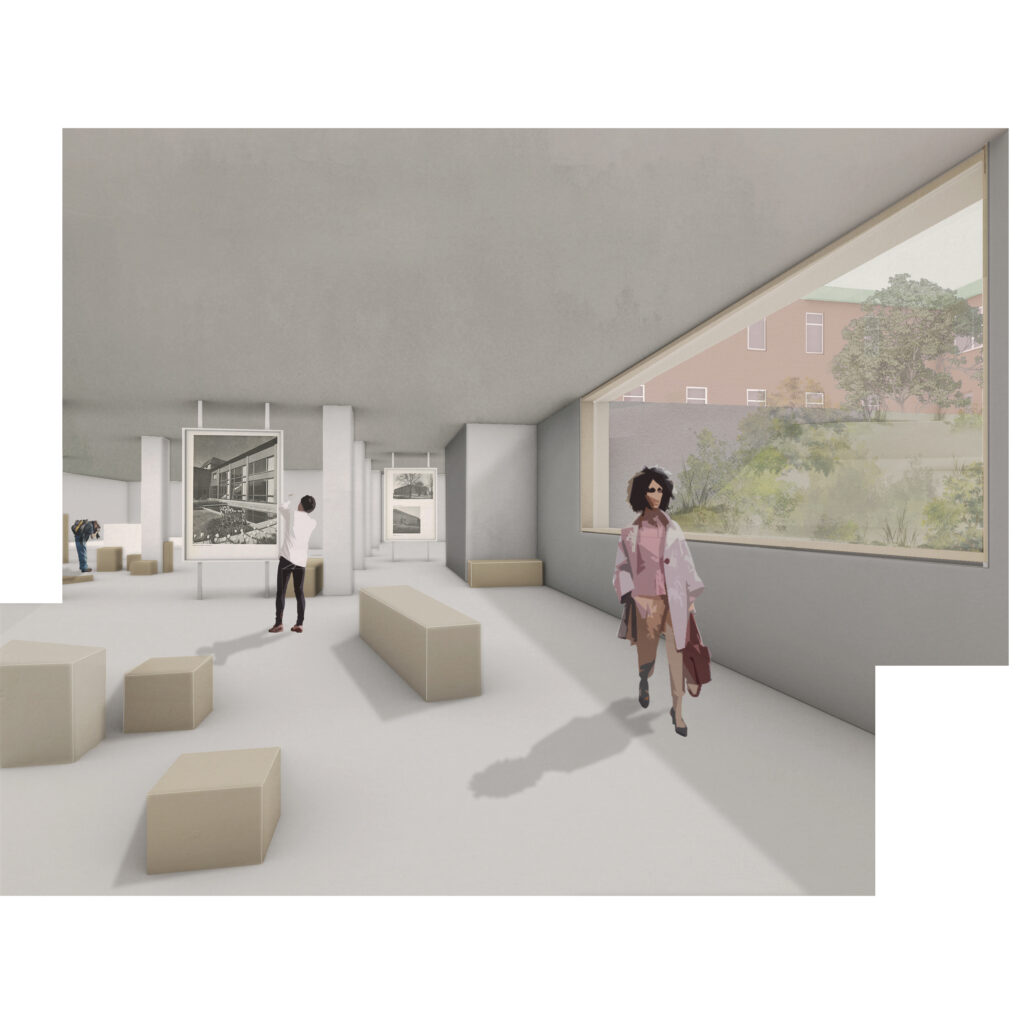 The former court building, located near Näckrosdammen in Gothenburg, is considered to have great architectural and historical value. The building, which is currently owned by Akademiska Hus, is subject to protection regulations and is also listed in the Gothenburg conservation program. The studio is initiated by commonly analyzing and creating an understanding of the broader site context as well as the building context. Aspects included in the analysis were historical, urban as well as natural and cultural qualities.
Using this analysis as a starting point for the intervention revealed many challenges regarding the building's future flexibility in terms of usability and overall integration into the urban fabric. As a response, the proposed intervention addresses these concerns and tries to investigate alternative approaches to strengthening the building's expression in connection to the hyper-urbanization of its immediate surroundings.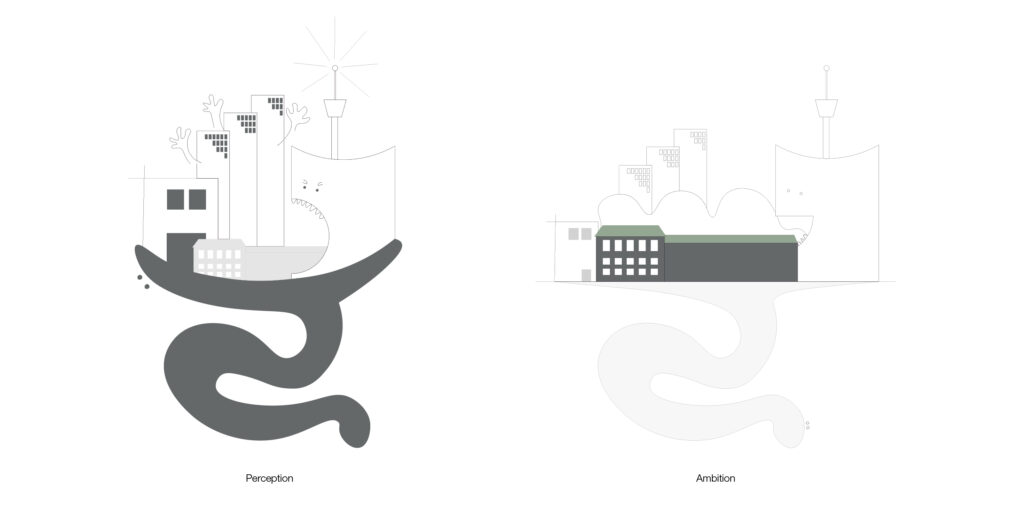 Our general idea for the building's transformation was adaptive reuse rather than complete preservation to avoid making it a relic of the past. This involved finding suitable compromises between old and new.
The objective was to retain the timid outward expression and increase the building's interaction with its surroundings by better integrating it with its adjacent environment. This was done by dealing largely with the terrain and topography to connect the park's outer landscape features with those of the building's internal courtyard. Following the same architectural language and generating strong visual links allows the public to experience the otherwise introverted spaces. Additionally, the courtyard is focused on generating space for non-human users and thus accompanies several different layers.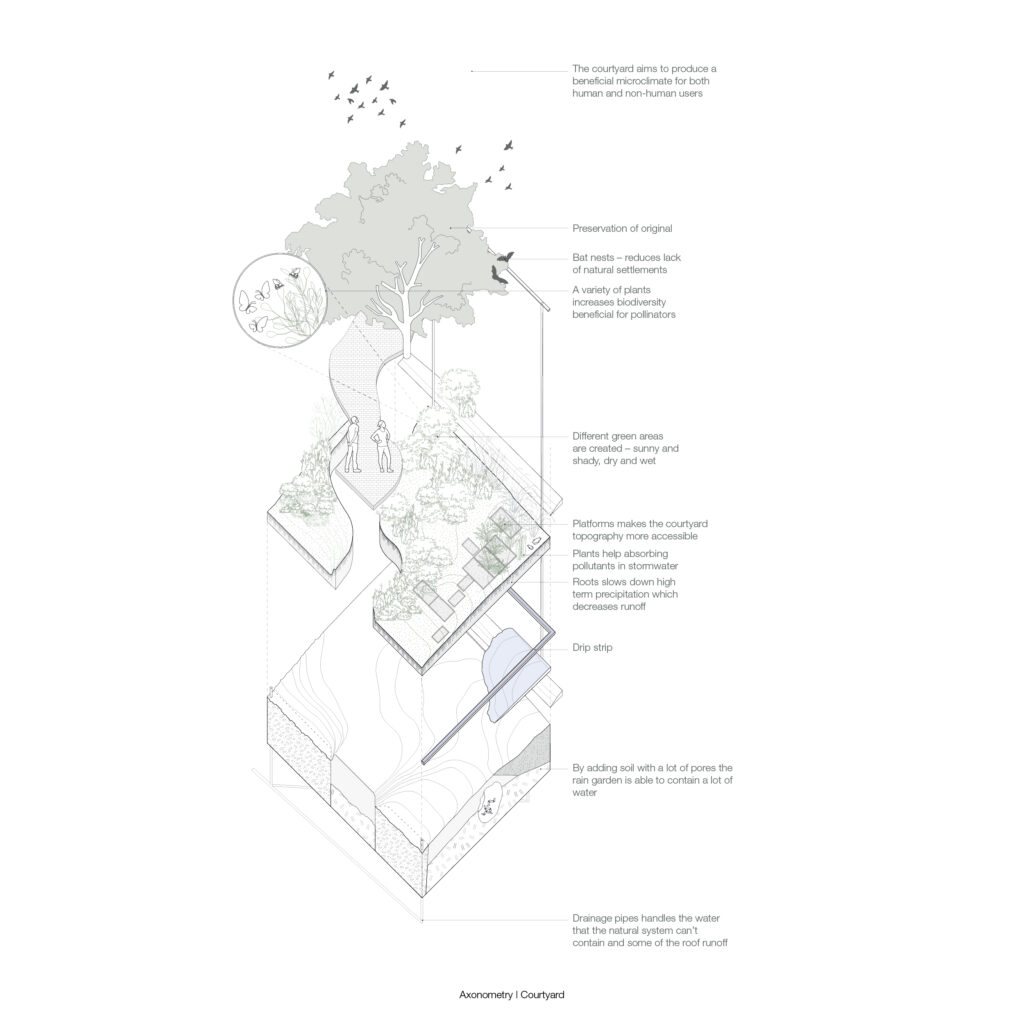 Interventions in the interior allow for flexible use. Minimal alterations along the characteristic corridors allow for adaptability in the future, supporting the intention of the educational purpose to be adjustable to its own development and not become obsolete.
last edited June 2022 – By Elke Miedema