Group 6: Tove Brunberg, Sofia Lindell, Danna Liu, Hanxiao Ma, Axel Sörensen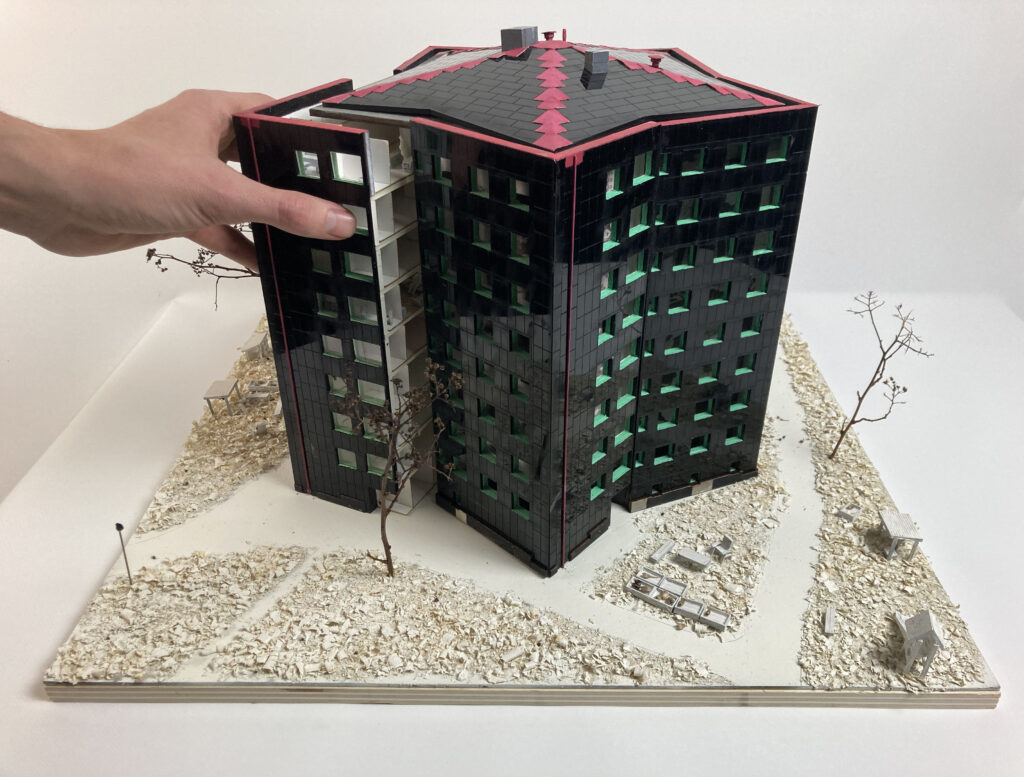 Original building
Architect: Lars Ågren
Year: 1969
Reconstruction into a collective house
Architect: Siv Carlson
Year: 1980
Cooperative house – bought by the tenants
Year: 2002
Reconstruction into a passive house
Architect: Jonas Lundgren, Radar Arkitektur och Planering
Year: 2015
History
The story of the collective house started as an idea from the former CEO of Göteborgshem (today Poseidon) Göran Olin, based on ideas from the "BIG" group (Bo I Gemenskap) and other political and societal influences of the time. The main idea was to create a small community where neighbours would take care of household chores together. The inspiration came from a collective house in Stockholm where the neighbours organised the cooking together when their restaurant closed down.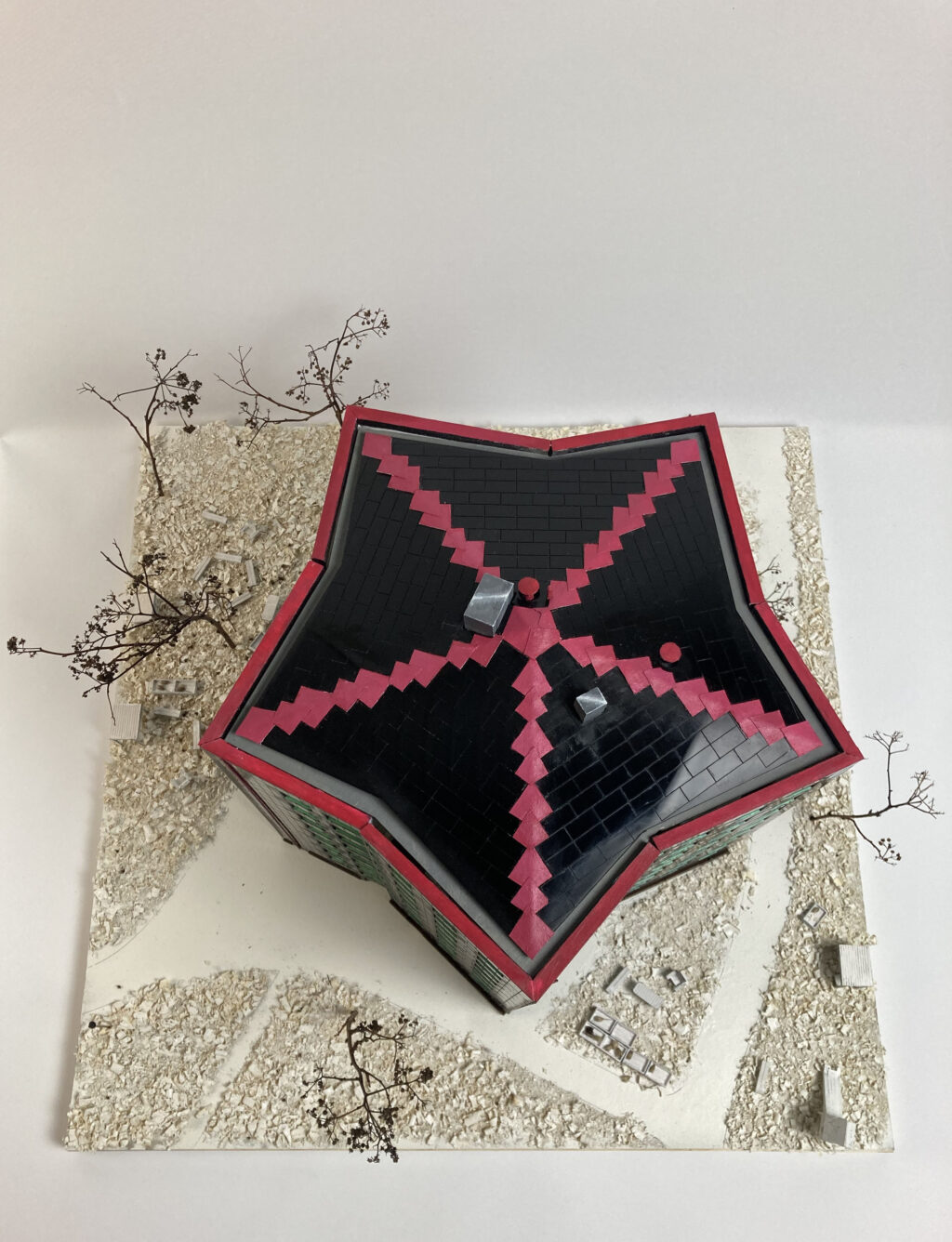 During this period, the late 70's, houses were empty in Gothenburg and Göteborgshem needed an idea to fill them up. The original architect Lars Ågren was appointed the project manager and was in charge of assembling a group of people interested in living collectively.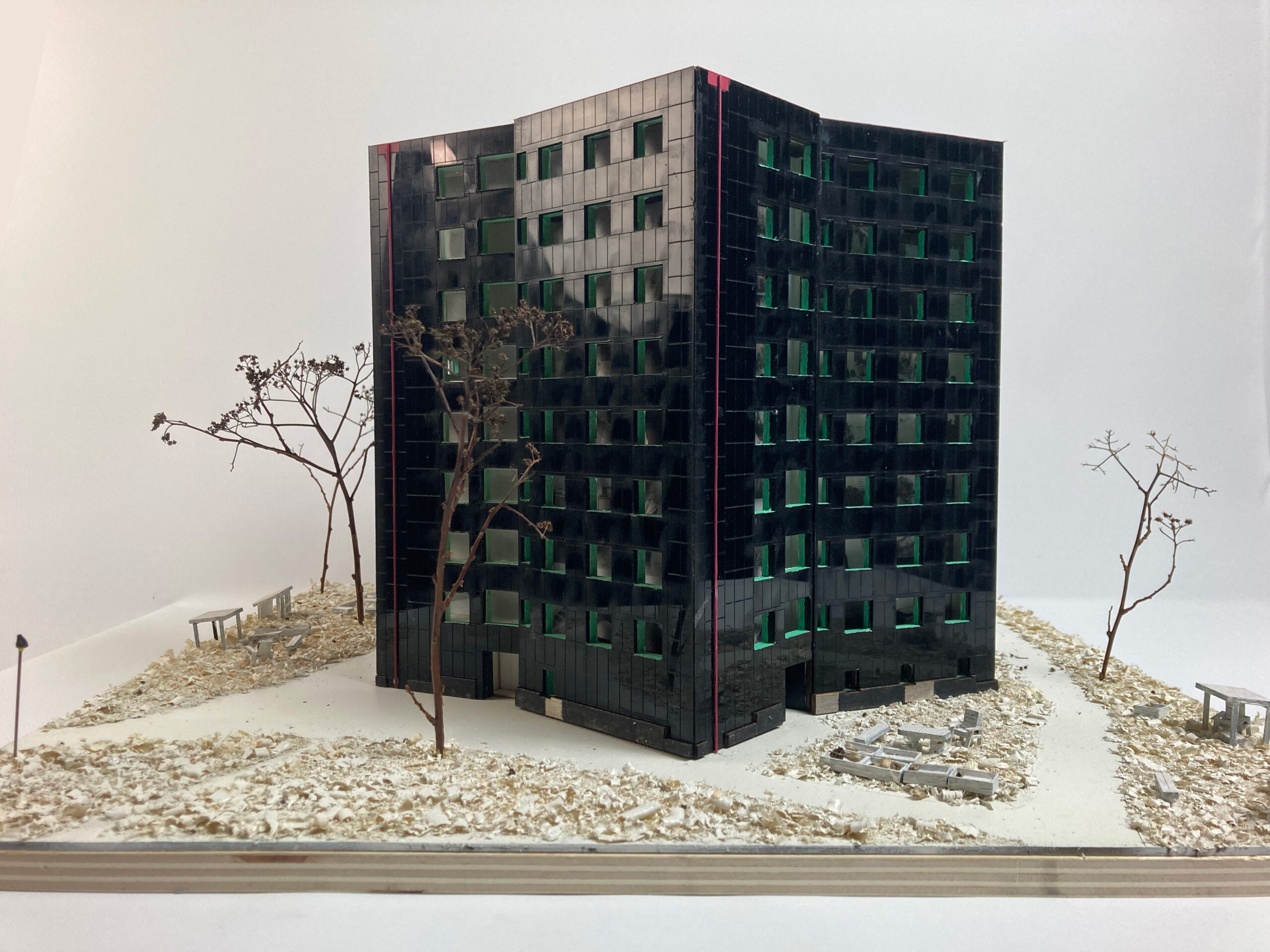 The architect Siv Carlson was appointed for the reconstruction of the floor plans in order to make it fit into a collective house. Siv was in contact with the future tenants and conducted workshops to develop ideas of what kind of common areas there would be. Siv collaborated with the tenants to adjust the floor plans according to the needs of the families.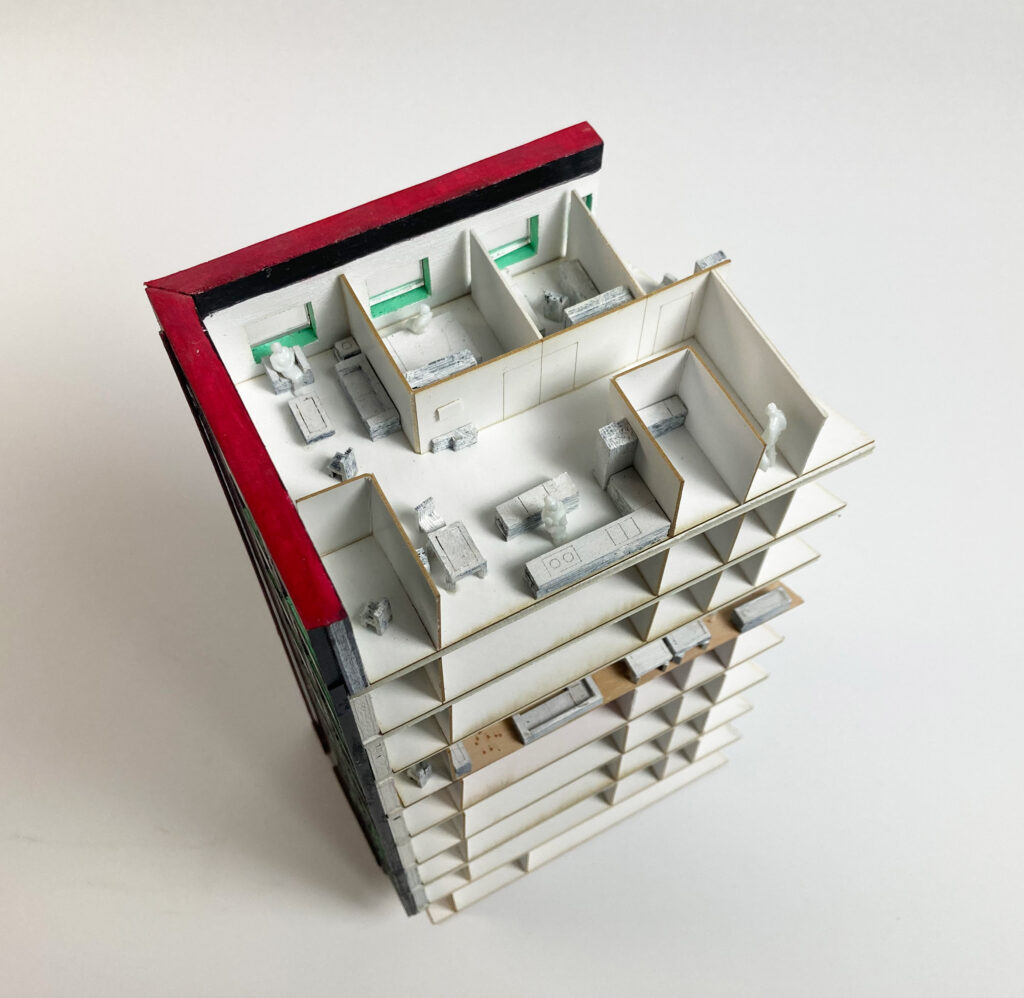 There are two common floors, the ground floor and the fifth floor. On the fifth floor we find the common kitchen and dining room.