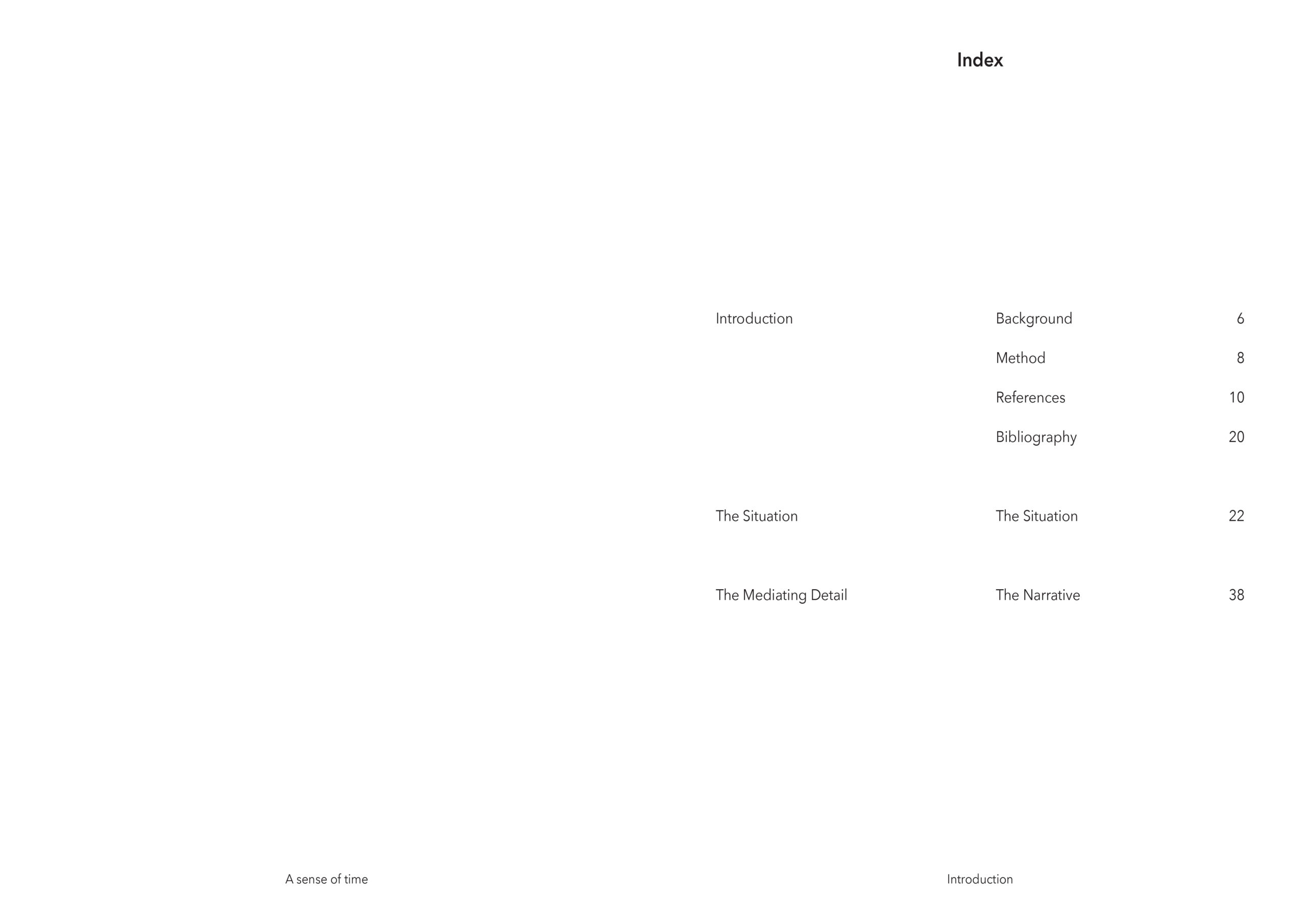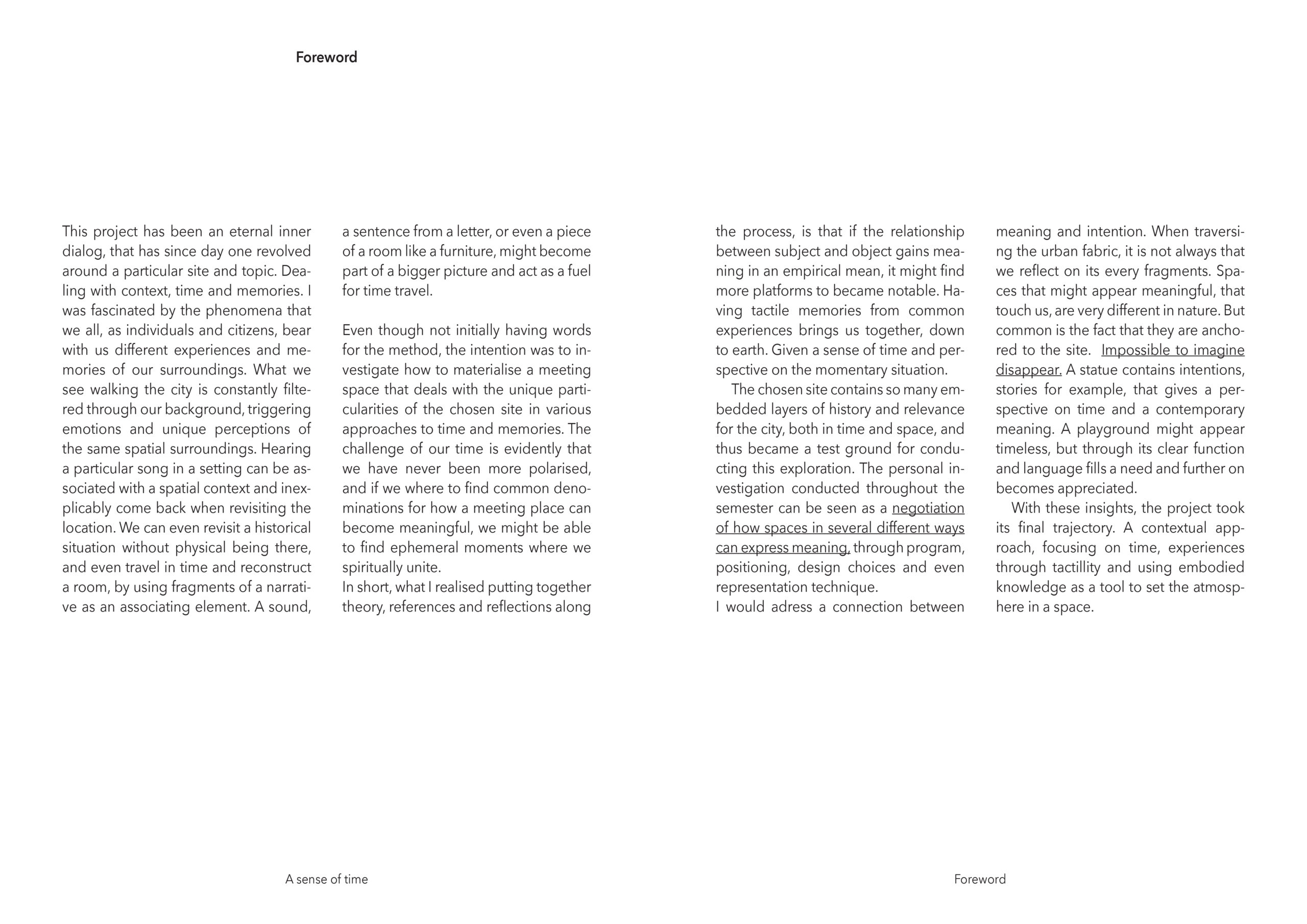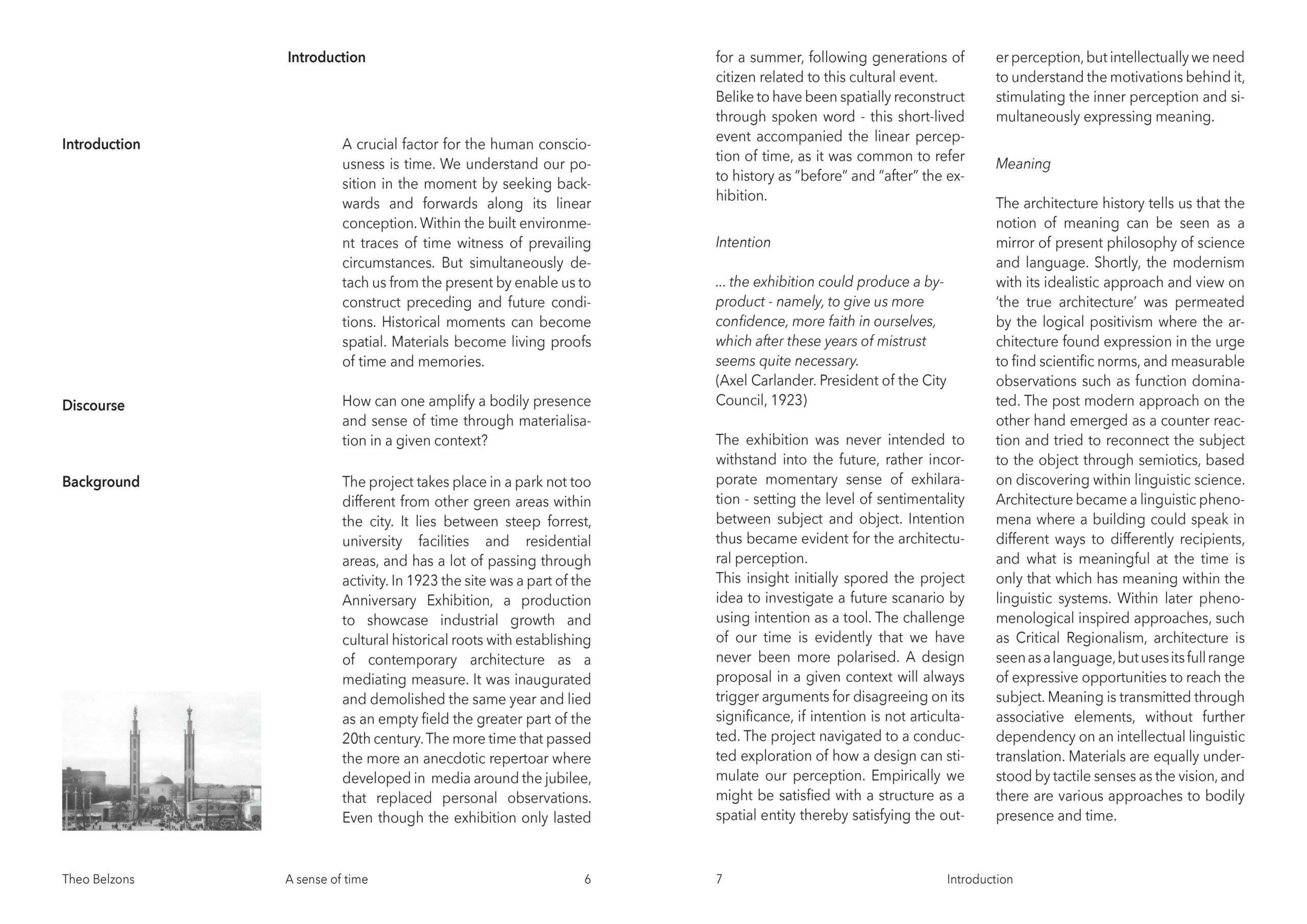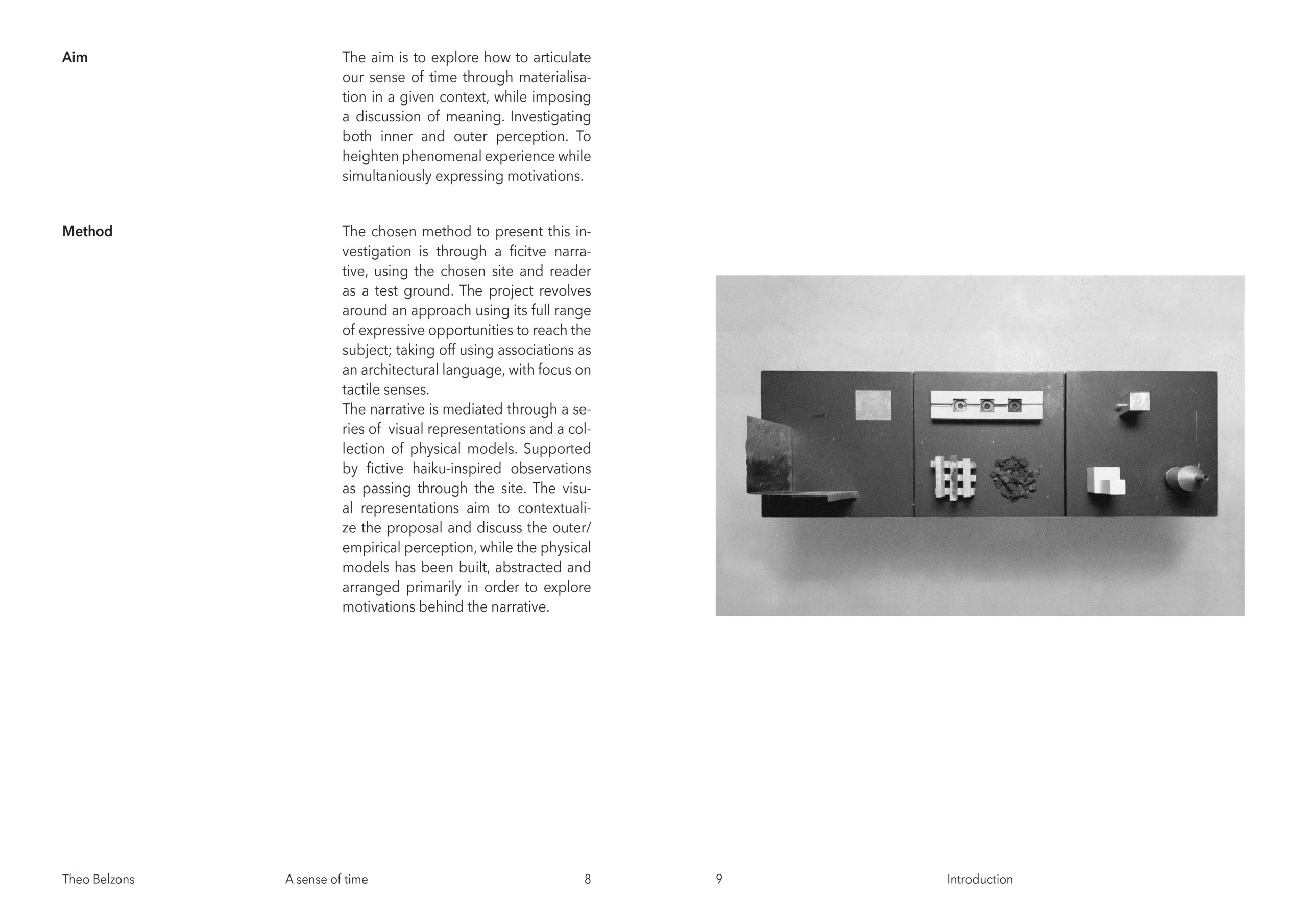 Background research and methodology





A crucial factor for the human consciousness is time. We understand our position in the moment by seeking backwards and forwards along its linear conception. Within the built environment traces of time witness of prevailing circumstances. But simultaneously detach us from the present, by enabling us to construct preceding and future conditions. Historical moments can become spatial. Materials become living proofs of time and memories.


Research question;
How can one amplify a bodily presence and a sense of time through materialisation in a given context?



the situation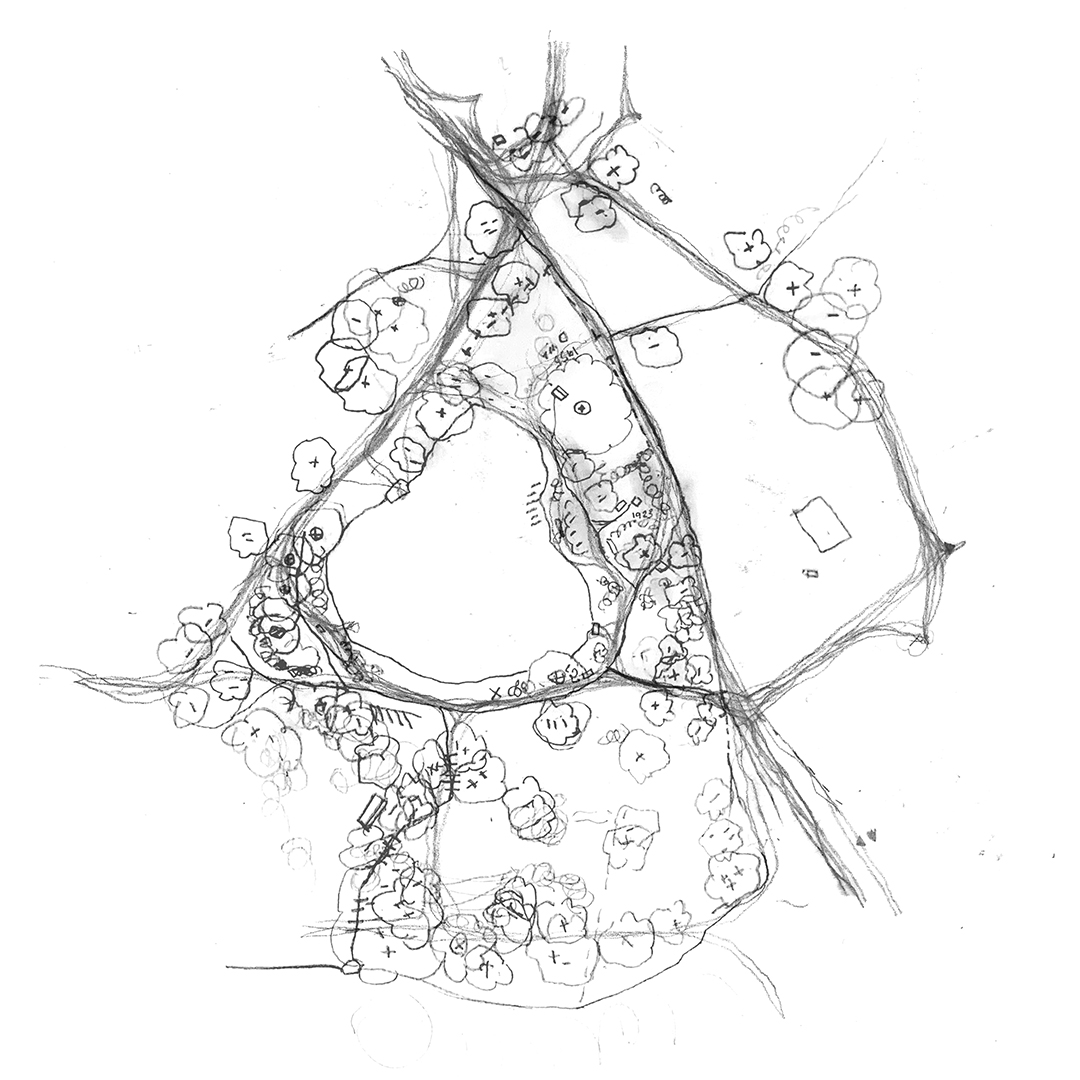 Situation; Movements and inventory



The project site is not too different from other green areas within the city. It lies between steep forrest, university facilities and residential areas and has a lot of passing through
activity.


Situation; Overview



In 1923 the site was a part of the Anniversary Exhibition, a production to showcase industrial growth and cultural historical roots with establishing of contemporary architecture as a mediating measure. Even though the exhibition only lasted for a summer, following generations of citizen related to this cultural event.
Belike to have been spatially reconstruct through spoken word – this short-lived event accompanied the linear perception of time, as it was common to refer to history as "before" and "after" the exhibition.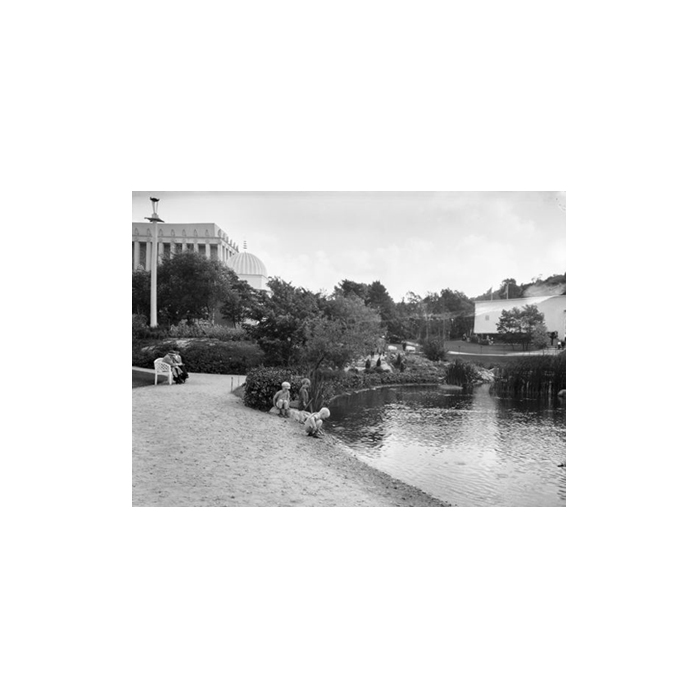 The Anniversary Exhibition 1923; Näckrosdammen.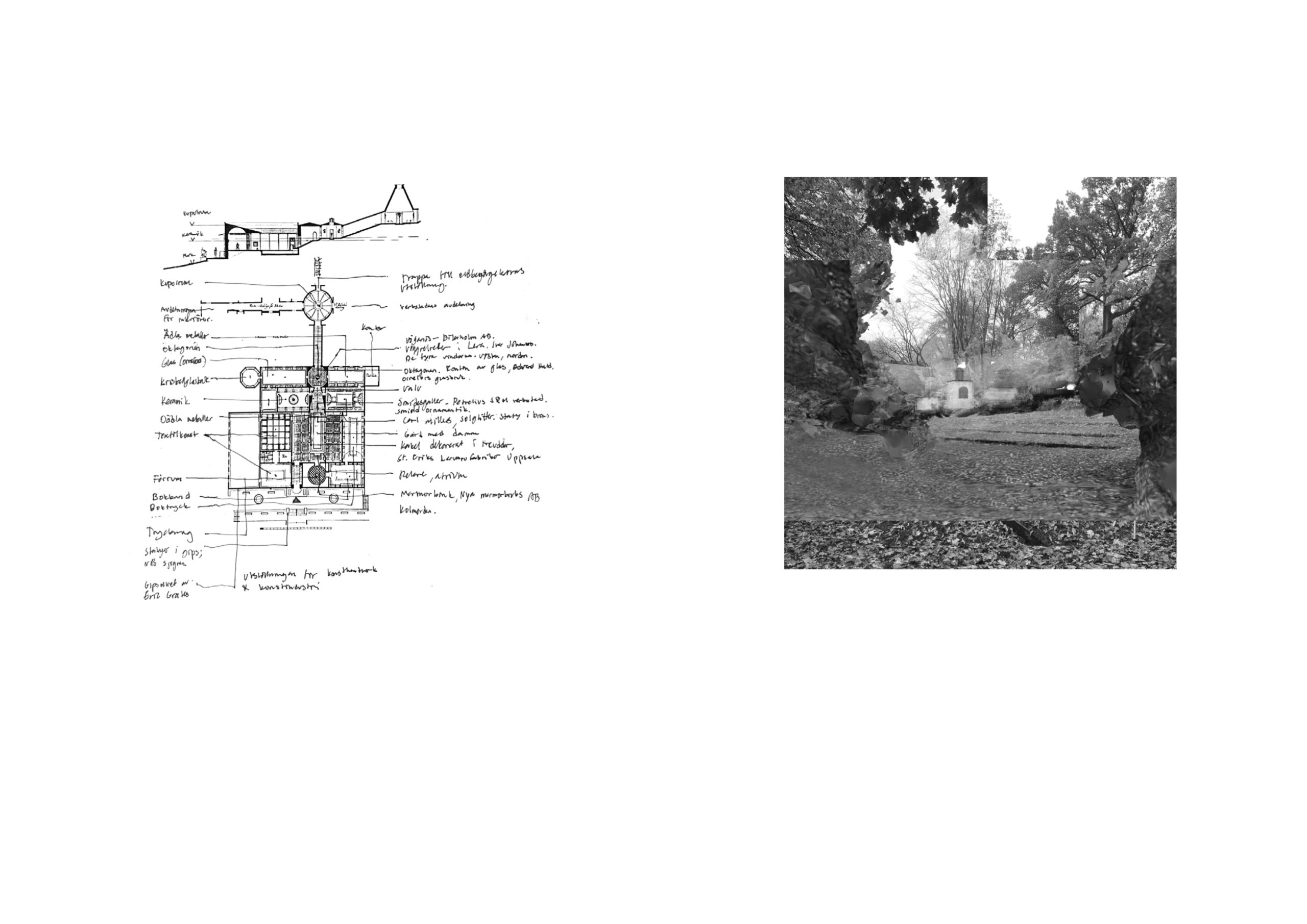 The Arts & Crafts Exhibition by Hakon Ahlberg.
The exhibition hall for base metals superimposed with the site as it is today.









The Narrative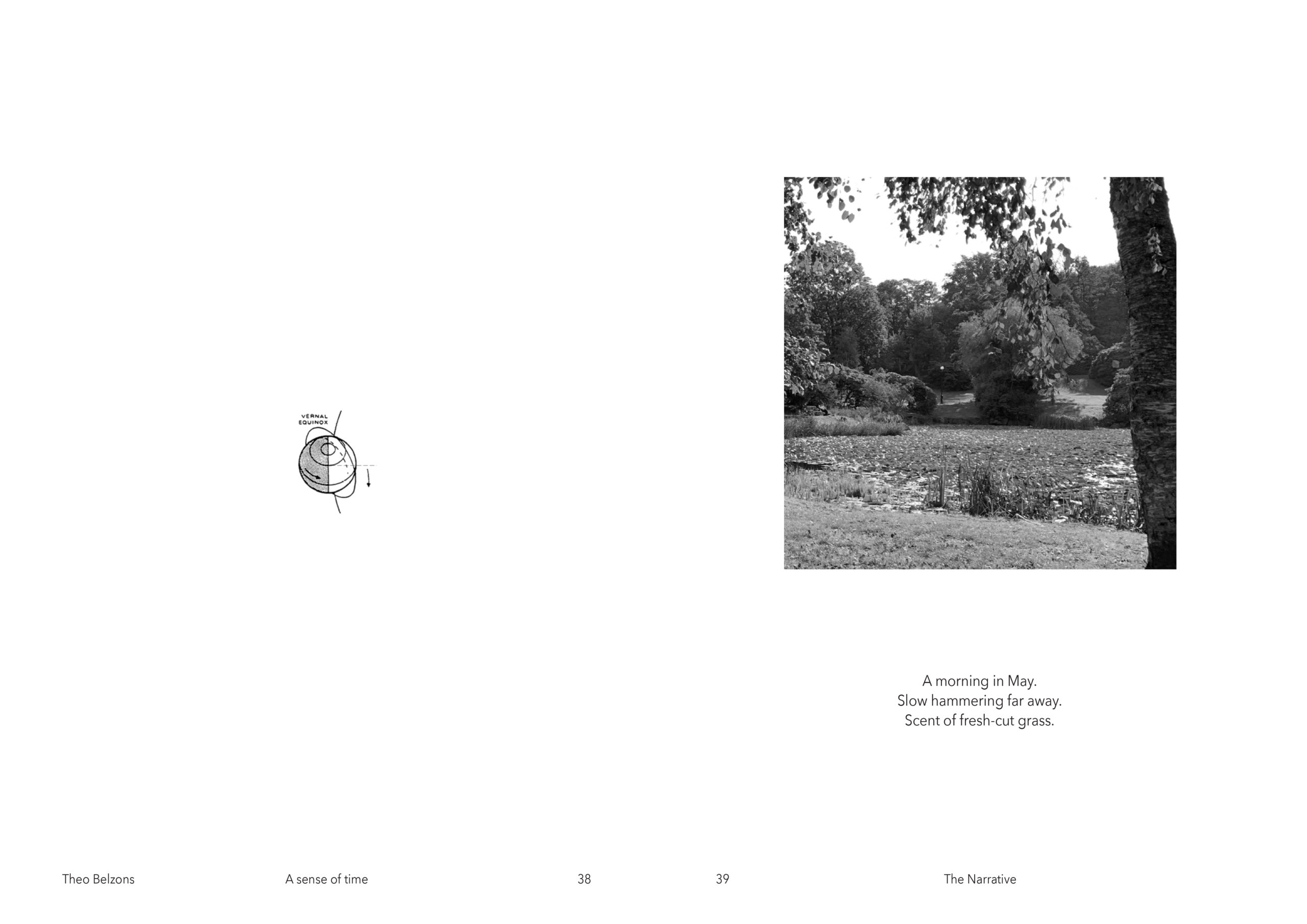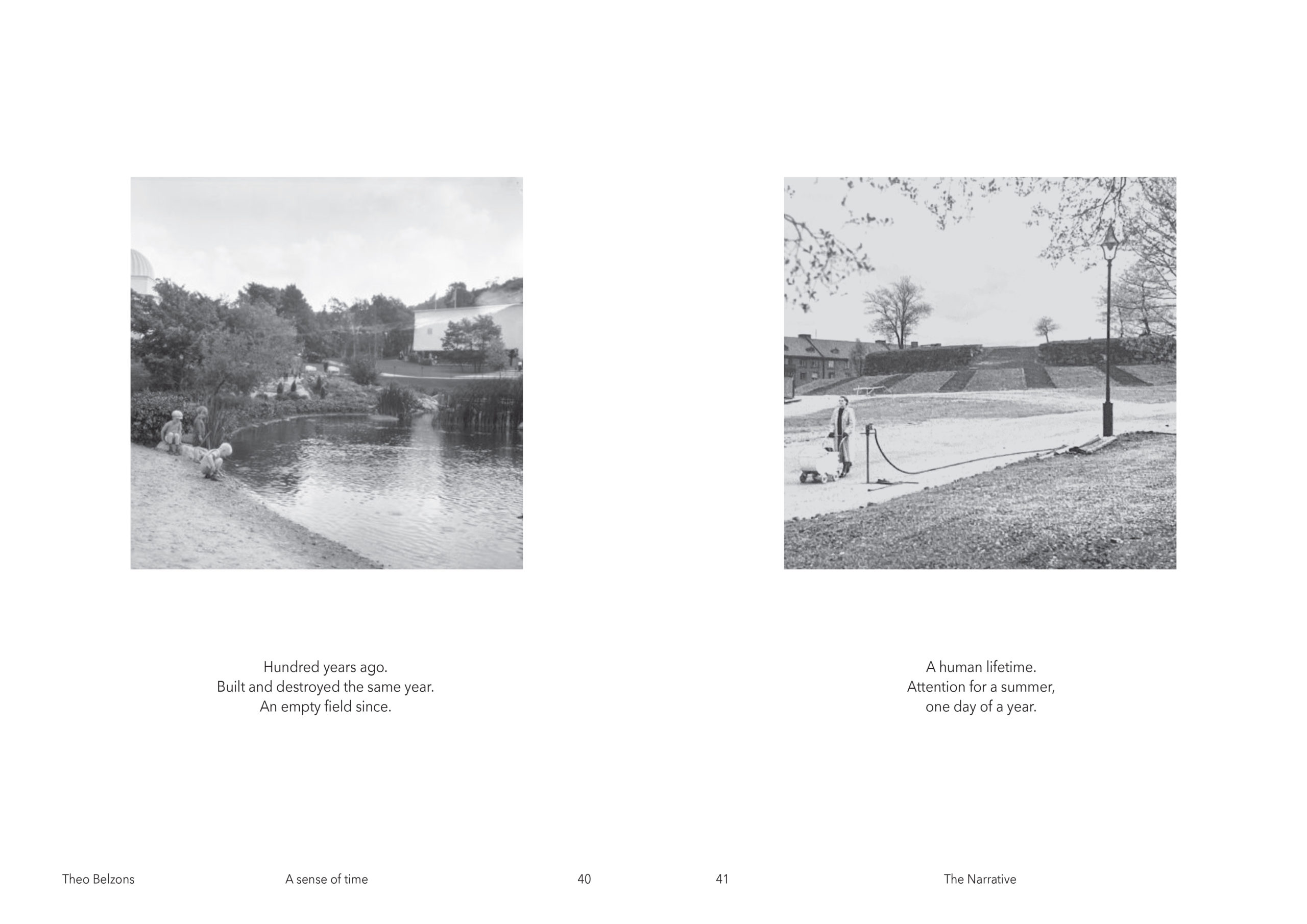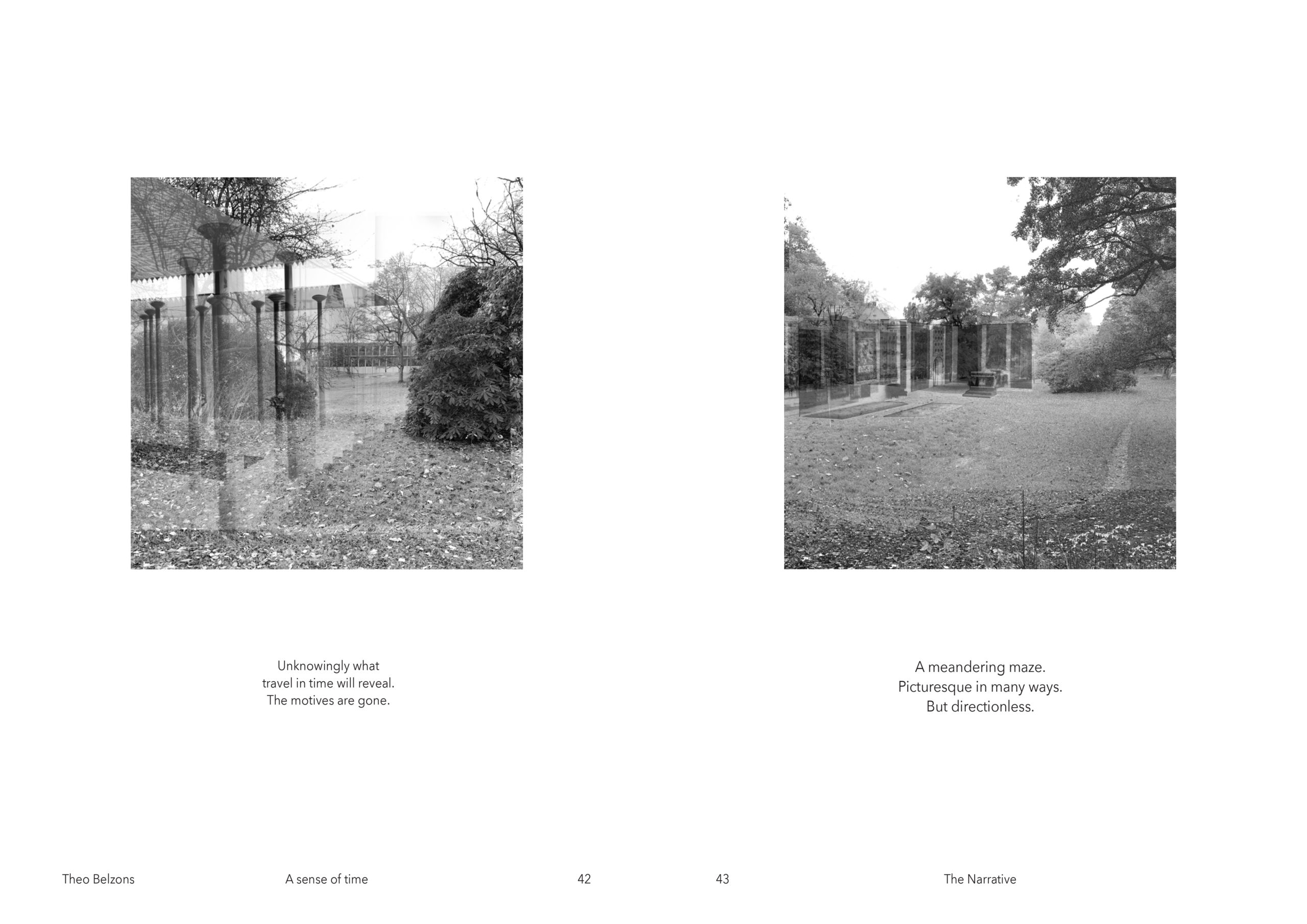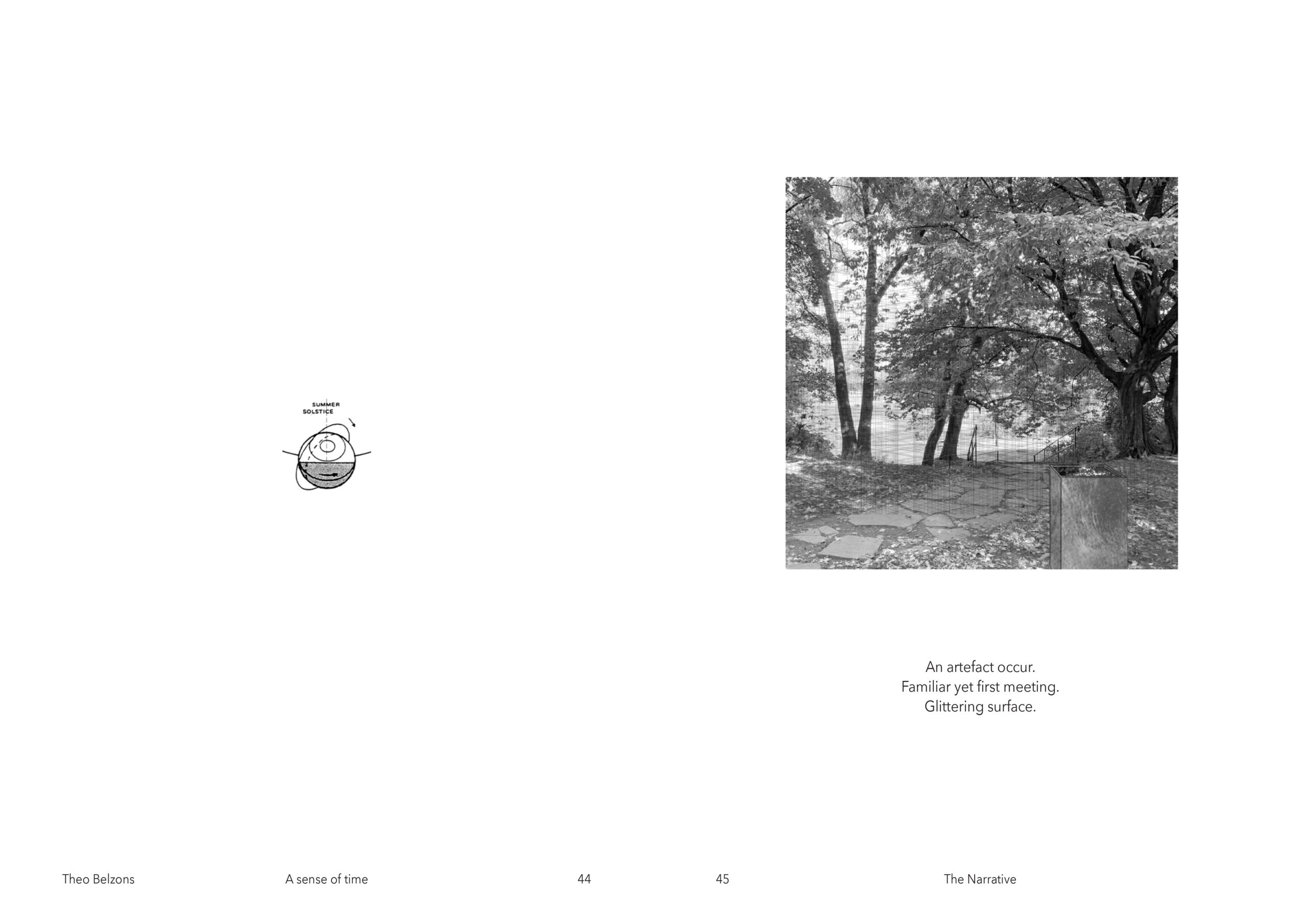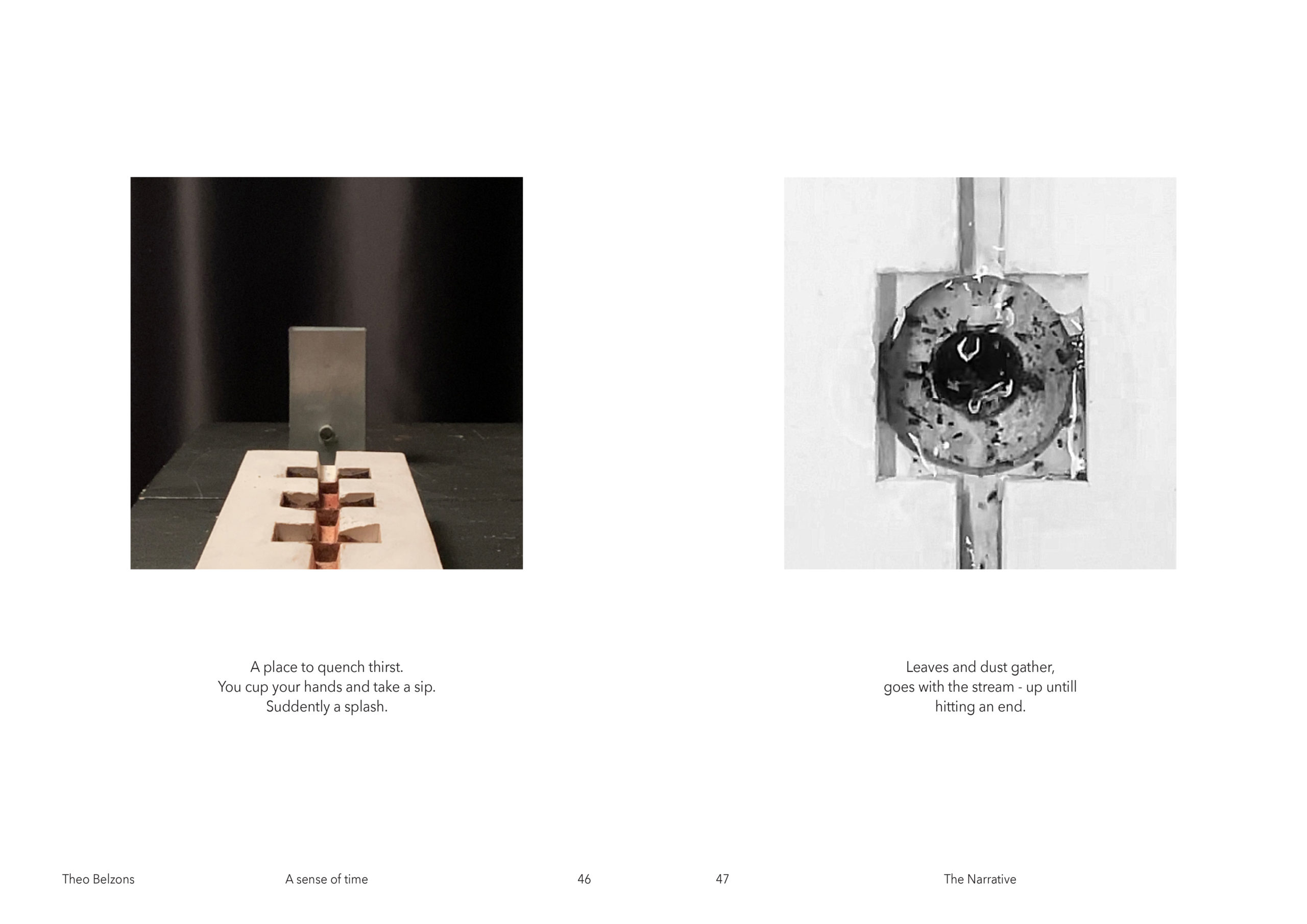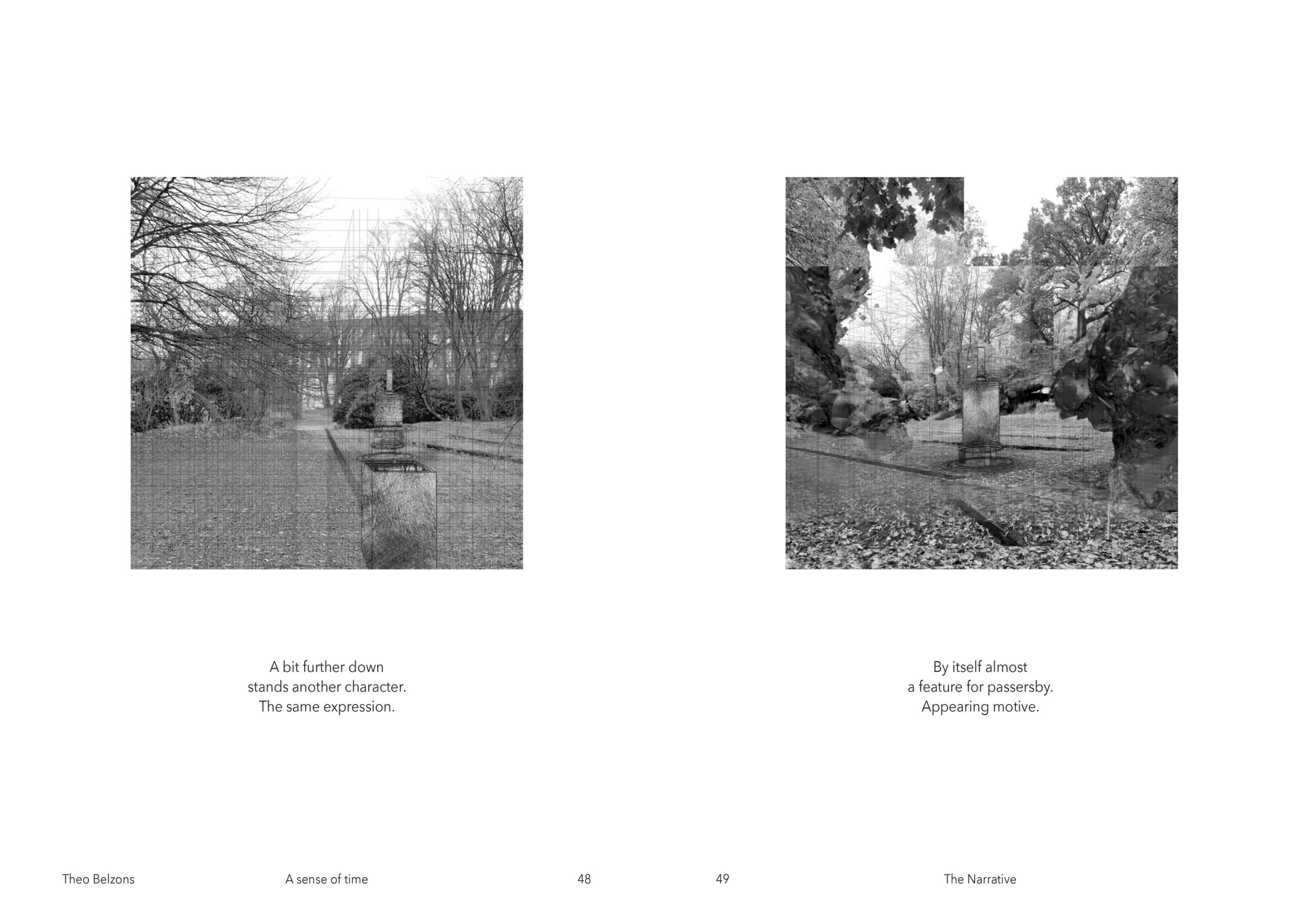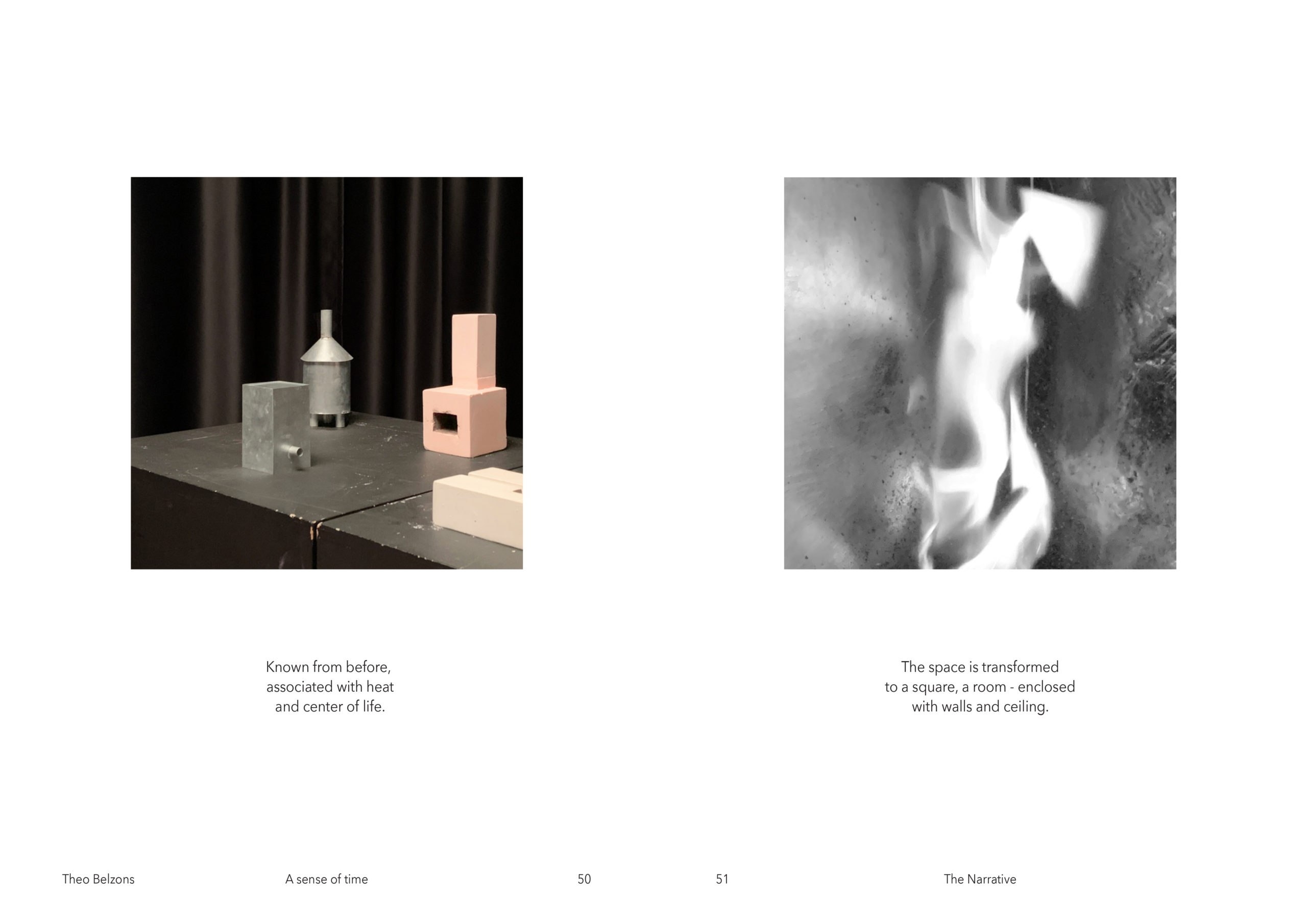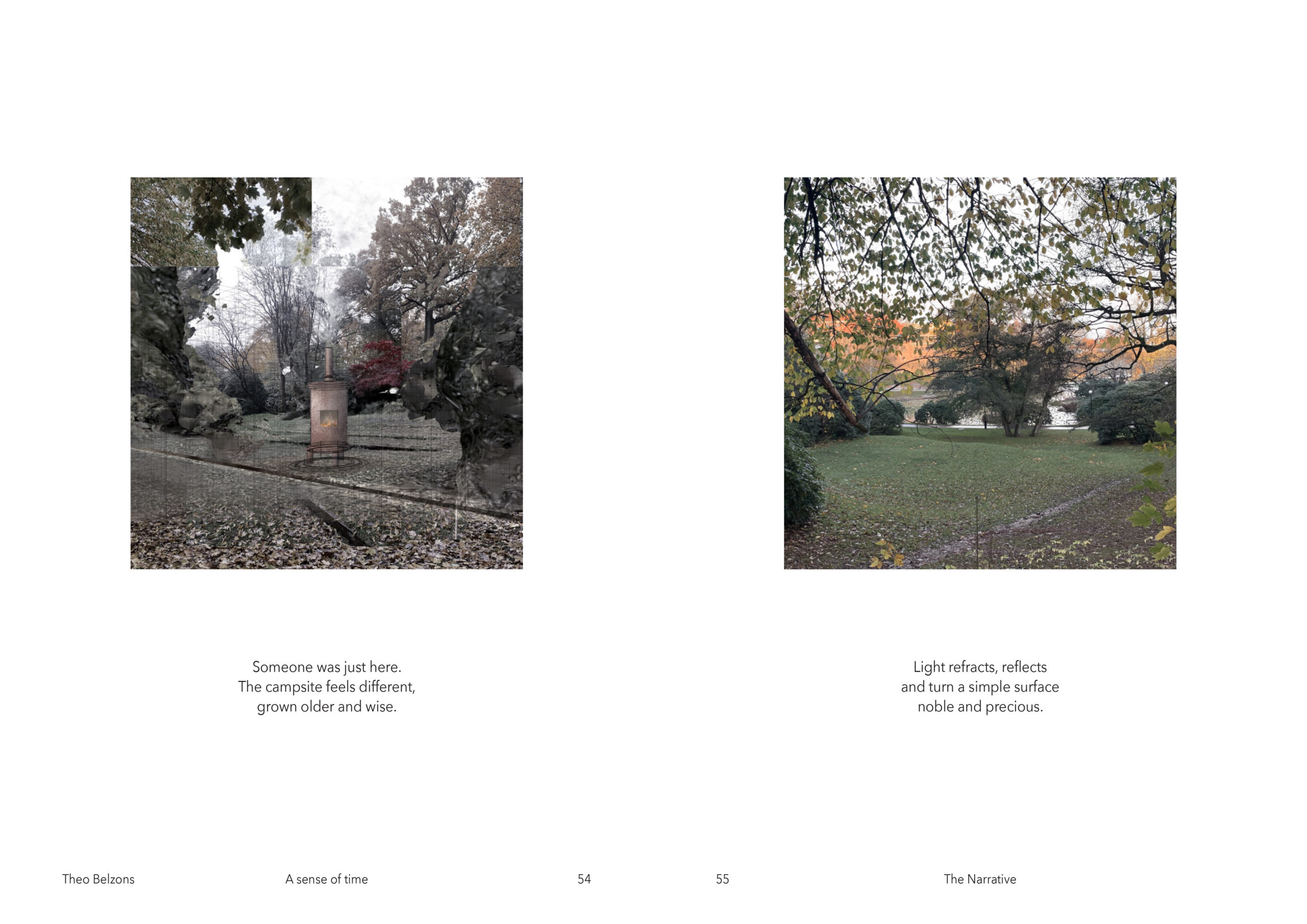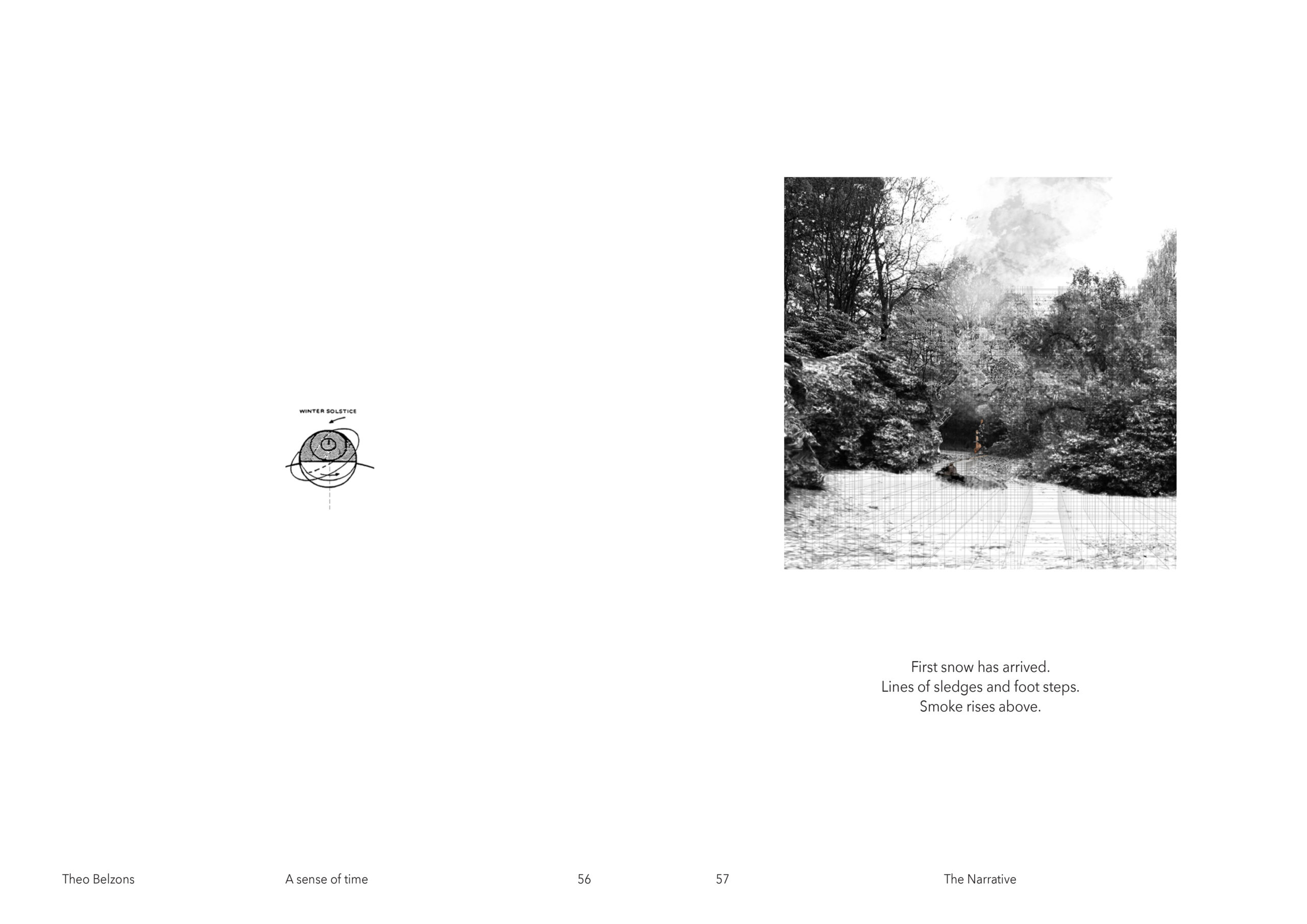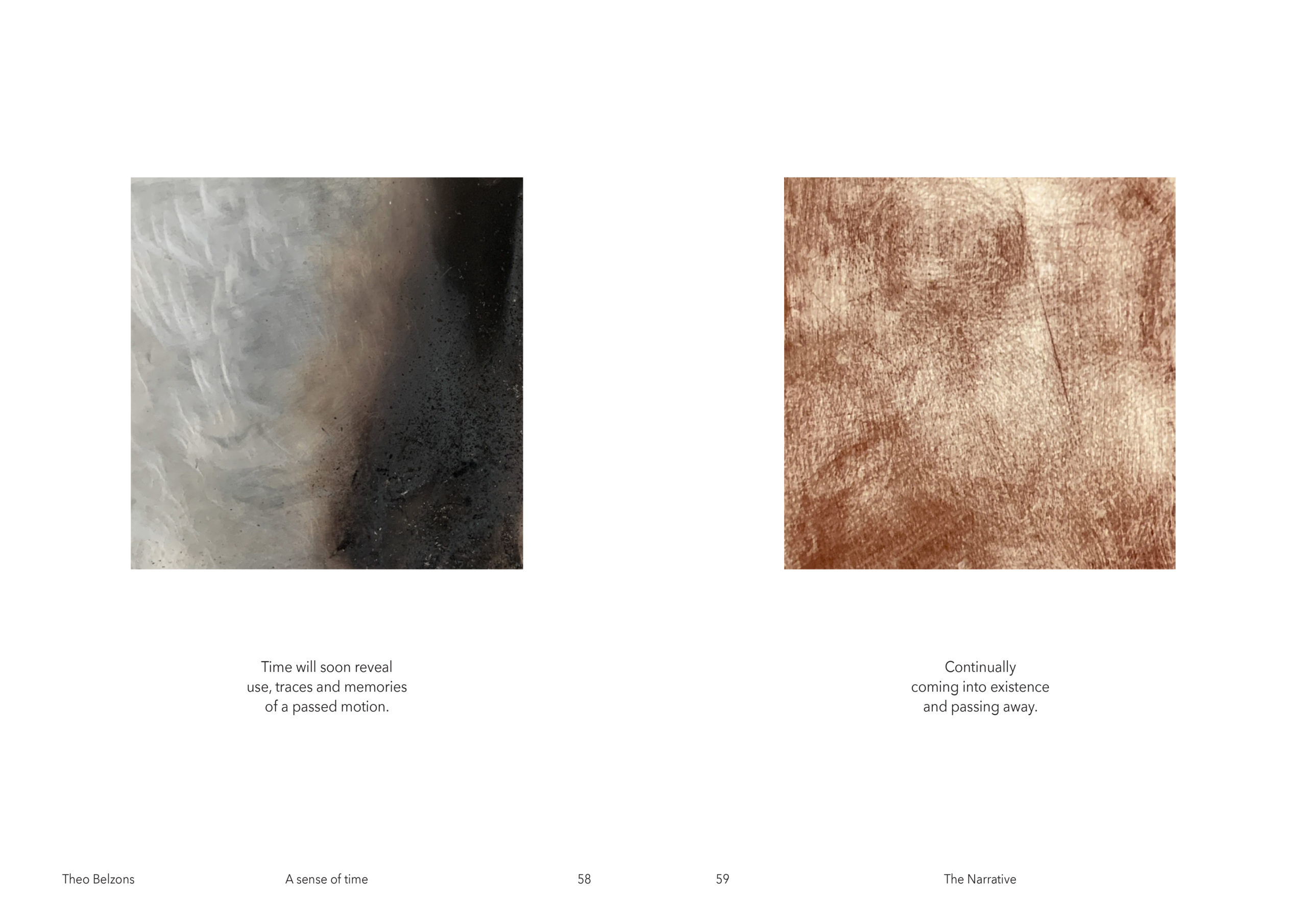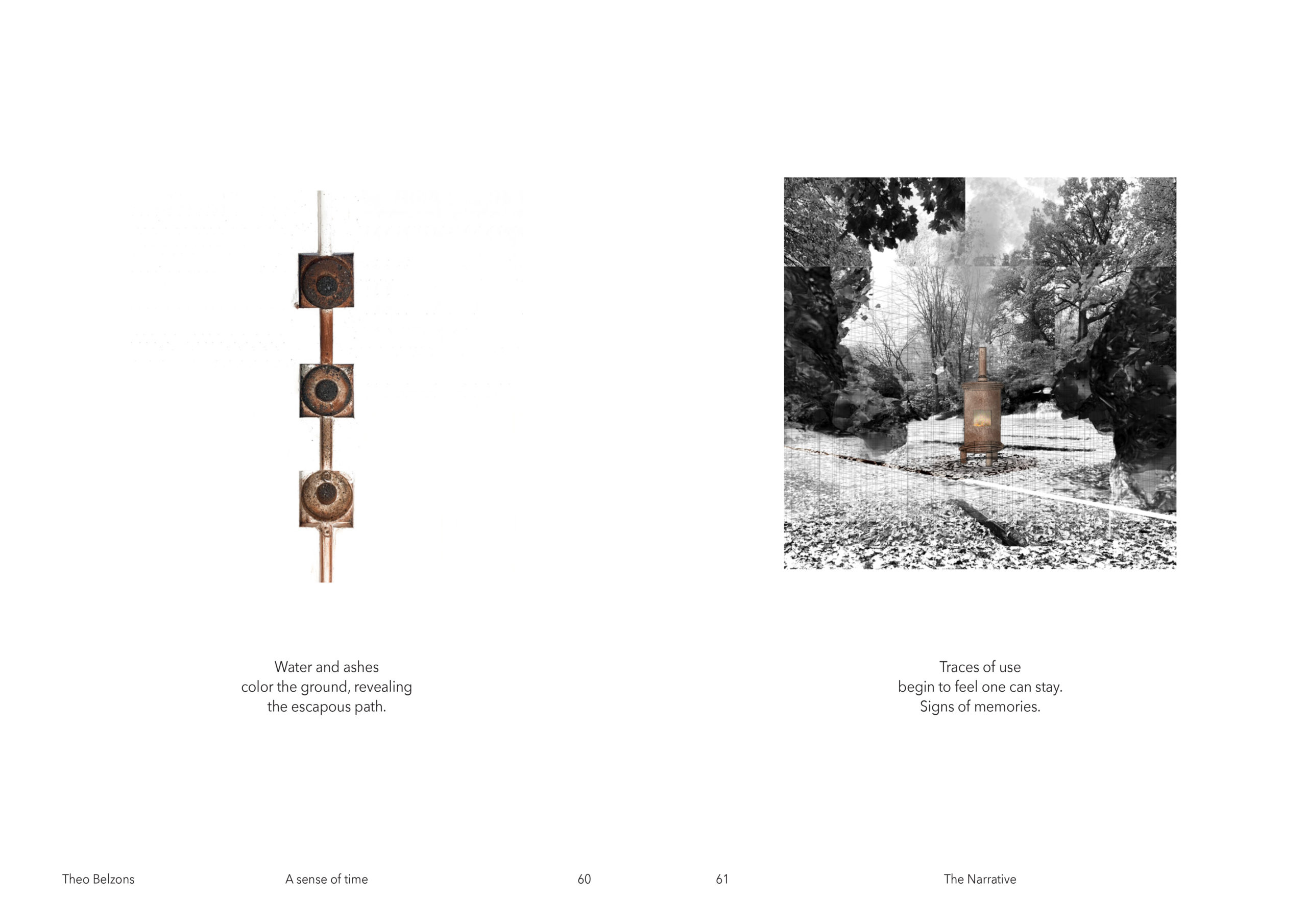 A proposal for a fireplace with a focus on amplifying a sense of time and presence.
The visual representations and investigative physical models are supported by fictive haiku-inspired observations as an imagined passersby.