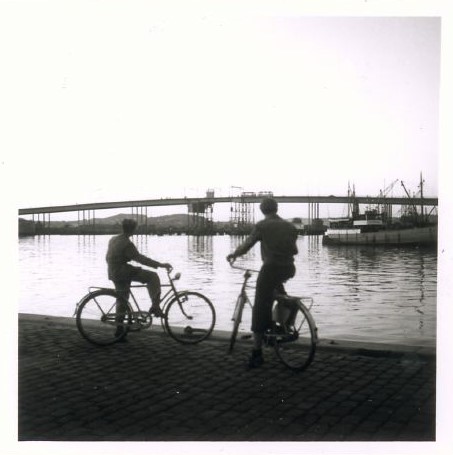 GÖTAÄLV BRIDGE 1939-2021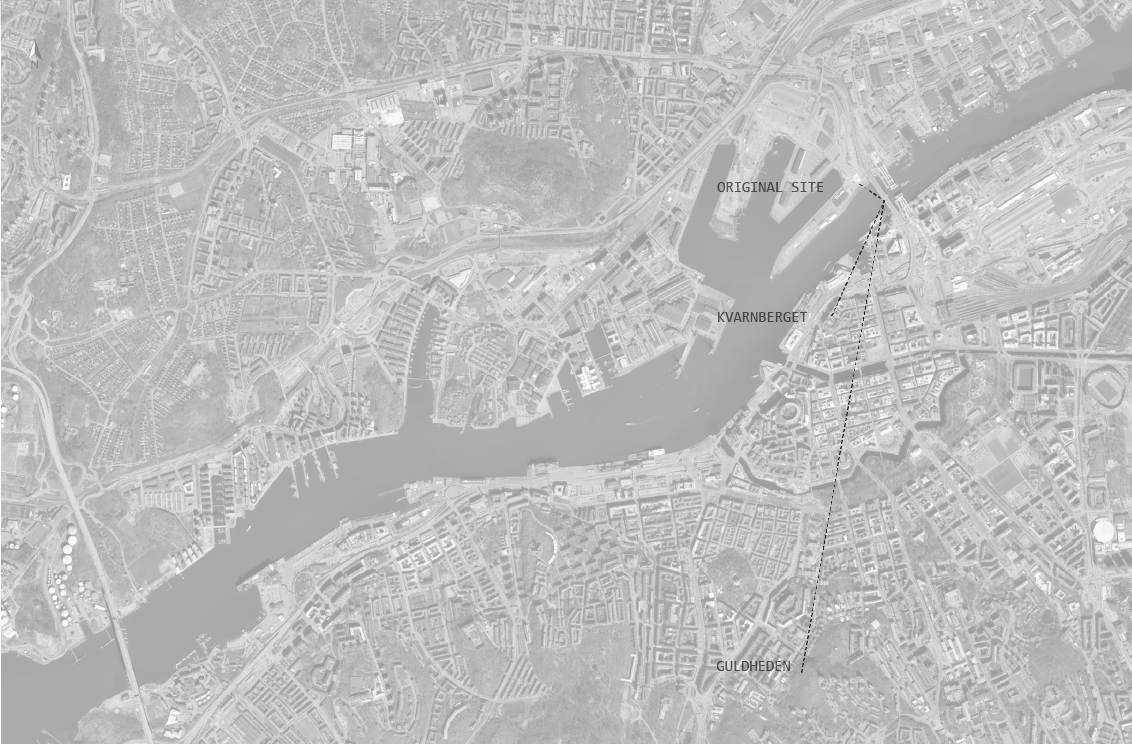 OBJECTS OF NOSTALGIA
MATERIAL
This architectural object investigates how to manifest and experience the nostalgia of decay. The demolition edges of the thick sheet metal becomes a design feature aswell as the infrastructural scale as it is lowered to the ground underneath the original site of the bridge. The cuts create a structure of spaces between passage and vault. The triangular shapes define the structure and directs the view towards the sky and remains of the bridge on site. The fundament marking the use of thick beams in the bridge is translated into an entrance of the object. The escape staircase remains but is depraved of its function, now a decaying object of beauty and a satirway to an old view.
STRUCTURE
This architectural object is a parasite on the hillside overloocking the river and original site of the bridge. It aims to recall the beauty of the modernistic bridge structure built during the era of the stockholm exhibition 1930. The towering and cantilevering structure plays with features of the the surrounding buildings and gives access to views in two axes and a private rooftop terrace.
MOVEMENT
The movements of the Götaälvbridge is part of a public everyday memory. This choreography was recreated on a hillside in central Gothenburg. The movement of the bridge is transformed to fit the experince of moving up and around tree crowns by a steep cliff towards a view. The variation of the pillars allows the structure to be placed in the terrain. The rods of the bridge are used in excess to hold the walkway mounted on the pillars and walls of the cliff.
OUT OF THE CONTEXT OF DEMOLITION
INTO NEW ONES
The architectural objects are translations of nostalgic experiences of a public memory and every day object. The demolition of the Götaälv bridge can be seen as the distance required for experiencing nostalgia or the transition out of context. By spreading parts of the bridge to new sites in Gothenburg and allowing them to create new built structures reuse of building material locally can be discussed as well as the values of nostalgia.
PROCESS