IN PROCESS
A study for a new process for Detailed Development Plans
in Sweden with special interest in energy and daylight.
---
This thesis is based on the student's interdisciplinary background within Architecture and Project Management. Therefore, the focus is laid on the process, more directly the detailed development plan (DDP) process in Sweden and how it can be developed to help find more innovative solutions towards a more sustainable process.

---
The construction industry is deeply rooted in tradition and a very old industry. From this perspective many questions regarding the construction industry's conservative ways have occurred. Some call it conservative – some traditional, but the fact is that no matter what you call it there are urgent aspects that call for change.
These aspects are (amongst other) social, environmental and financial, all together in one word: Sustainability.
The need for a sustainable society is increasing in urgency and the construction industry has during the latest decade flourished in ways to certificate buildings according to environmental certifications, as a response to develop more sustainable buildings. However, as the regulations harshen – does the process follow? An early finding through the conducted interviews showed that this is not the case.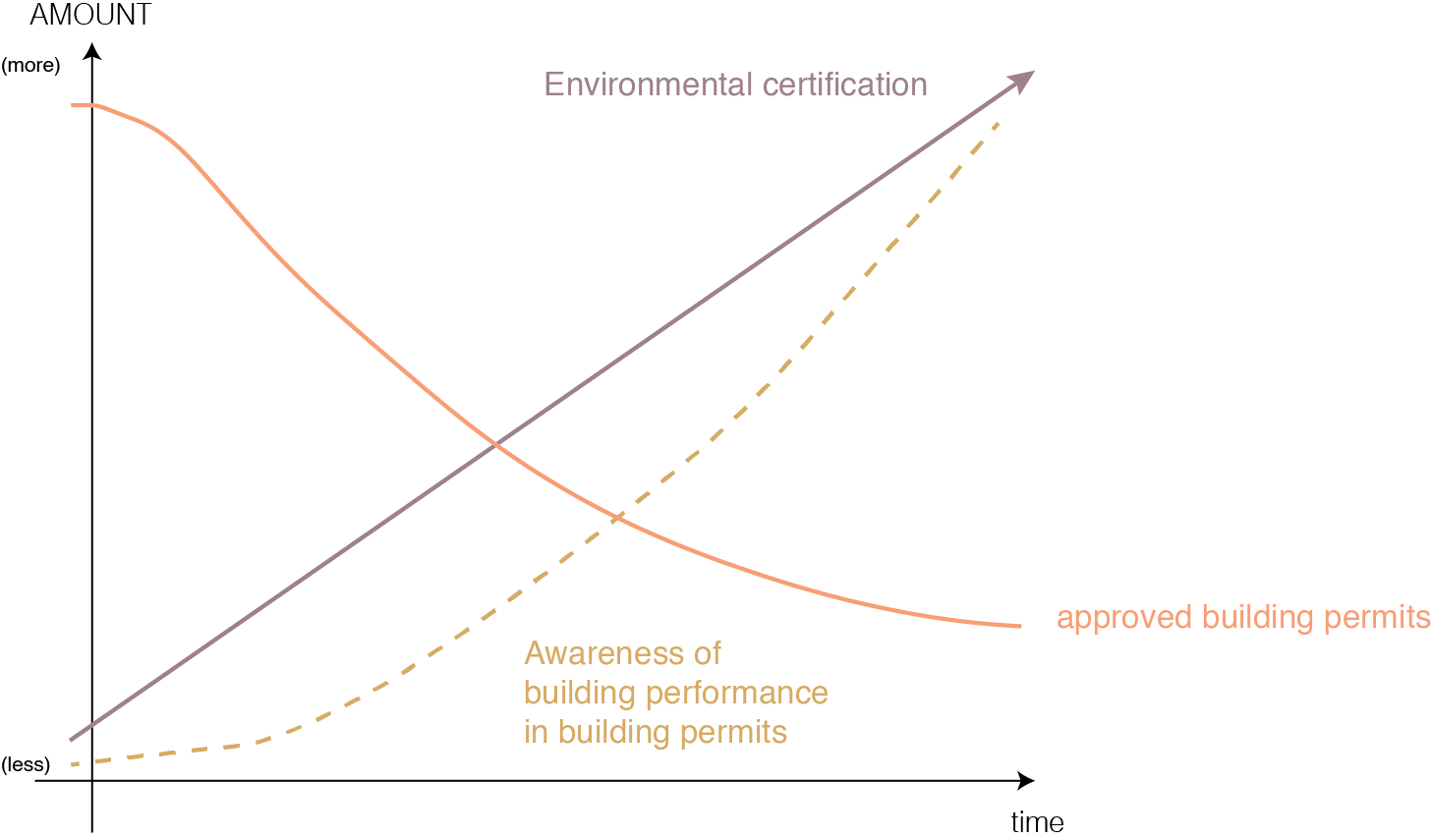 Figure: Problem statement, decisions taken early impact the buildings performance. Thus, the approved environmental certifications are decreased due to bad building prerequisites.
The stakeholders within the building process becomes aware of more and more problems at later stages, which are to late to create an optimal solution for. Therefore, in a deeper investigation on how the construction industry have approached sustainable development, this thesis has on one of the main focuses in the environmental certifications: Building Performance Parameters (BPP).
The focus is a continuation of earlier master theses at Bengt Dahlgren AB and their developed tool: BeDOT. The tool is a building performance calculation tool for earlier stages which creates the opportunity to implement BPPs in much earlier phases.Further, based on earlier findings in the theses about BeDOT, the early stages of the building process plays an important part for creating the correct prerequisites for the building performance.
From this background this thesis has investigated the early planning process of the construction industry in Sweden today to see how it could be changed to be more aware of the end result in the earlier stages. In a further perspective the thesis also investigate how this kind of innovation of process can be implemented.
The result is a proposed developed process for Detailed Development Plans (DDP) which is implemented with the further developed tool BeDOT. This is innovation of process and its concept i further shown on the next page.
---
Contents:
Background

Innovation of DDP process
Read more
© Amanda Markgren, 2020