by: Félix Maisonneuve, Lisa Johansson, Michelle Jönsson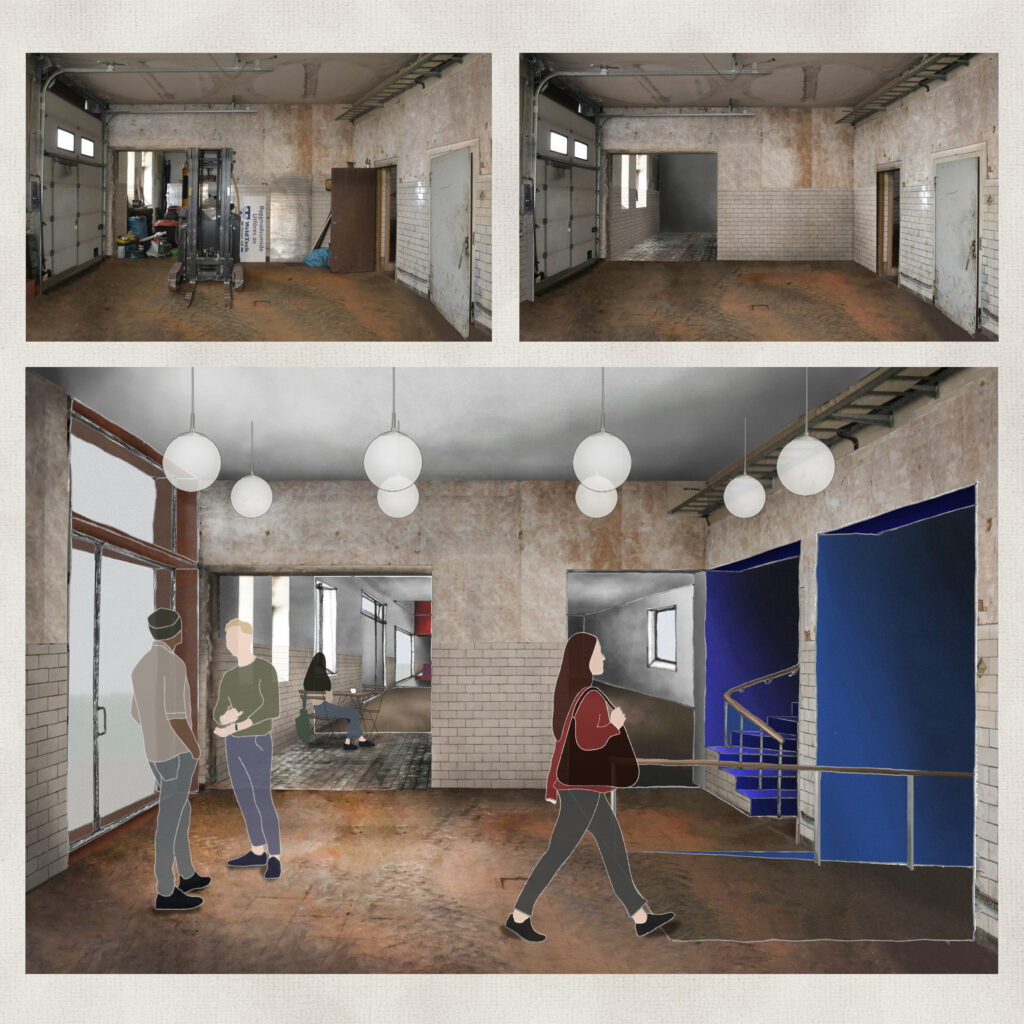 Keywords: Minimal interventions, circularity, connections, locality
In the renowned and locally cherished old dairy factory located in the heart of Orust, the project began. Inspired by the existing qualities, users' opinions and the rural area our ideas for this project started to form.
The aim was to create a multifunctional focal point and a place of gathering for the local community and visiting summer tourists. We worked with the concept of making small changes that would have a big impact on the building. To make minimal, cost-effective and environmentally justifiable changes.
In addition, we aspired to create:
Connection to the Landscape: bringing the building closer to nature.
Circularity: to create a new circular building for an existing circular program.
Frame: a structured space to articulate the multifunctional program and social exchange.
Meeting places: to create places where the functions connect.
Historical connections: connecting new additions to historical functions and elements of the building.
These concepts guided our decisions for solving problems and obstacles of the project.
The existing program of a local food market, workshop, spaces for culture and a second-hand shop has been developed. In addition, the newly transformed building also houses a mushroom production, office spaces and a café. The building is connected to the surrounding landscape by a terrace and a developed backyard garden inspired by the surrounding farmyards. Vertical connections have been made visually from an existing elevator shaft, and functionally with a new light structured exterior elevator inspired by the former chimney of the building.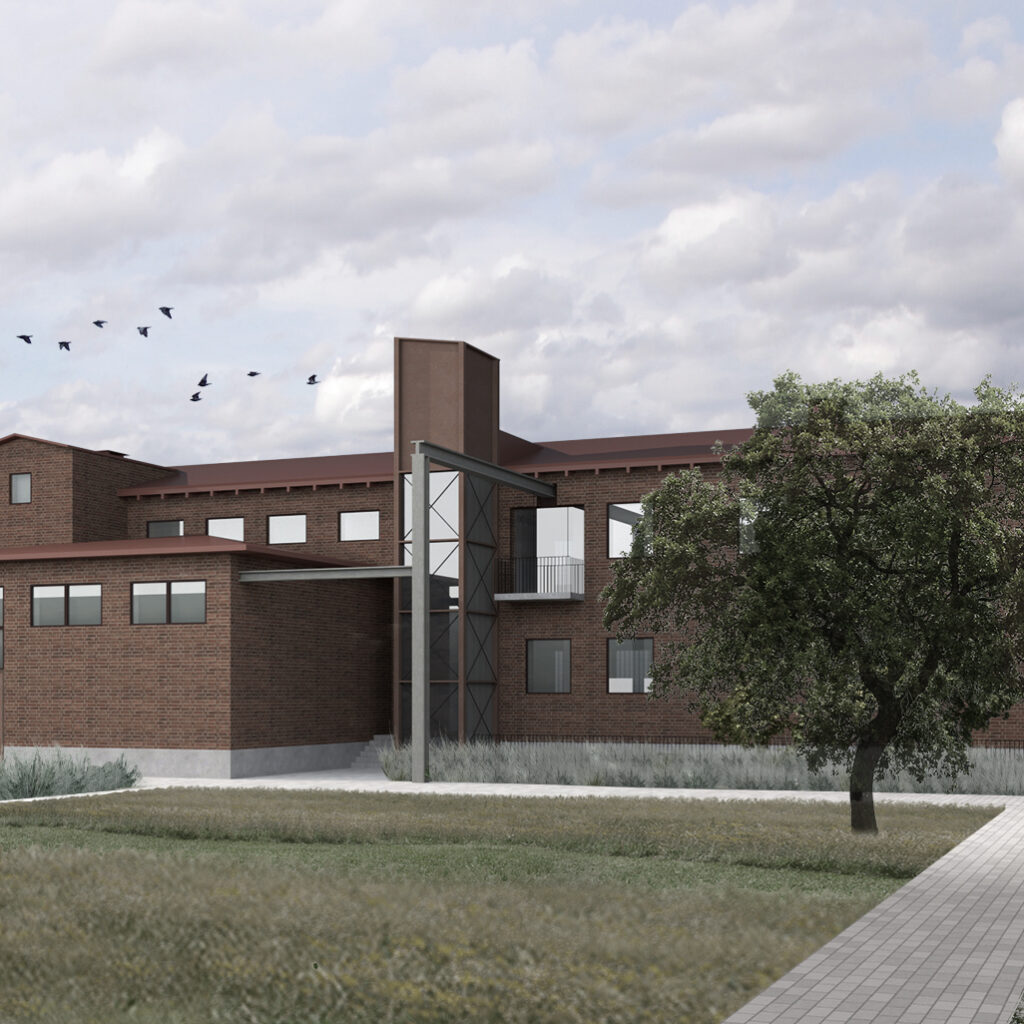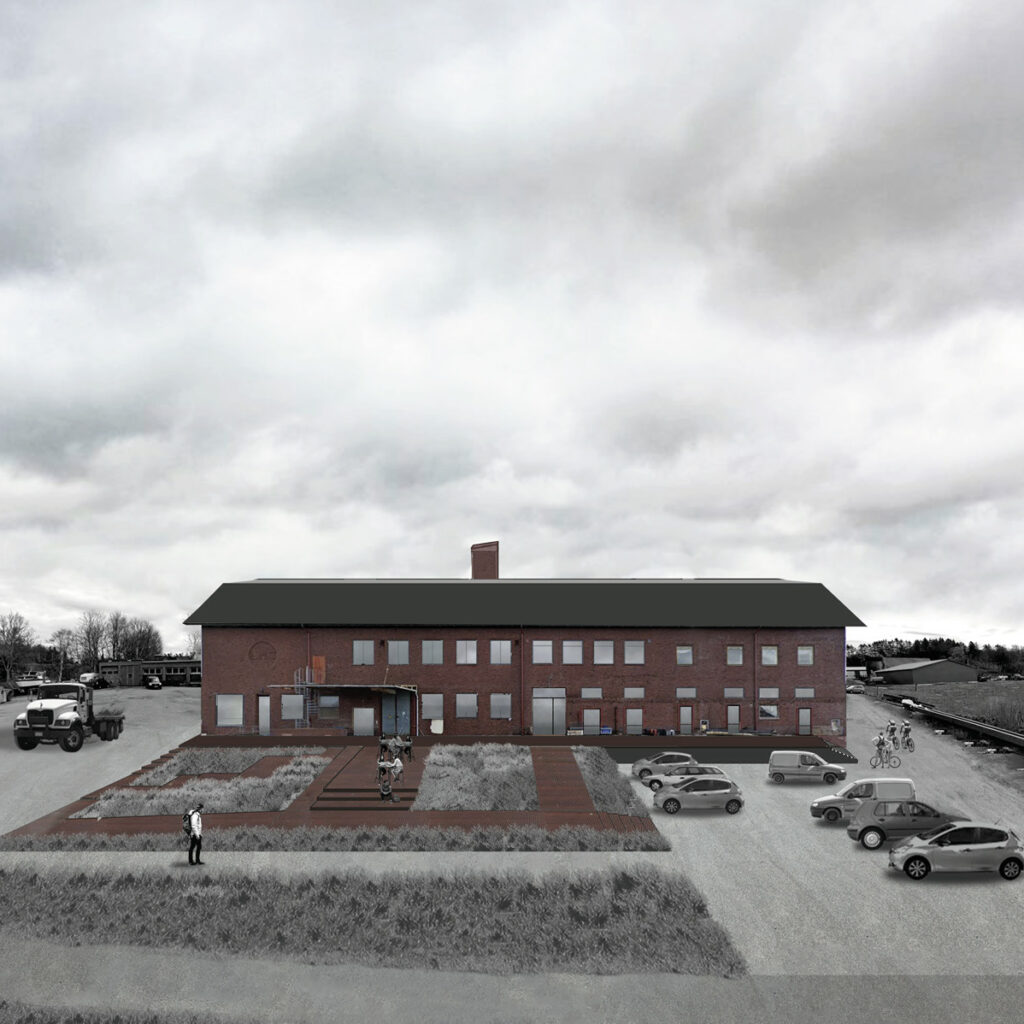 last edited January 2022 – By Elke Miedema