PART 1. HISTORY OF OYSTER-SHELL HOUSE
History of Oyster-shell house in Pearl River Estuary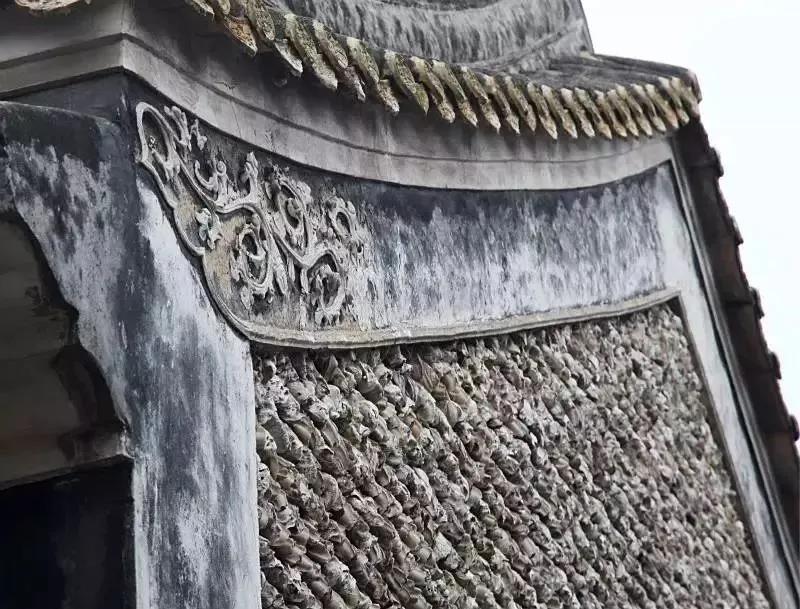 Oyster shell houses are a special part of Guangdong pearl River Delta region and the global cultural heritage. Only a few oyster shell houses still exist as one of the few physical evidences of the culture and life that characterized the development of the Pearl River Delta region since the 15th century.
Oyster shell houses originated in the 15th century during the Ming Dynasty, when Zheng He's Voyages happened, large quantities of oyster shells were sent back to fill empty ship cabins to ensure maritime safety. Residents in the Pearl River Delta used them to build houses. As oyster shells are also readily available in the local region, they have become a common building material with long-term durability and protection against pests and corruption.
These preconditions have brought oyster shells back to our attention as a building material, especially given the current focus on the theme of sustainability.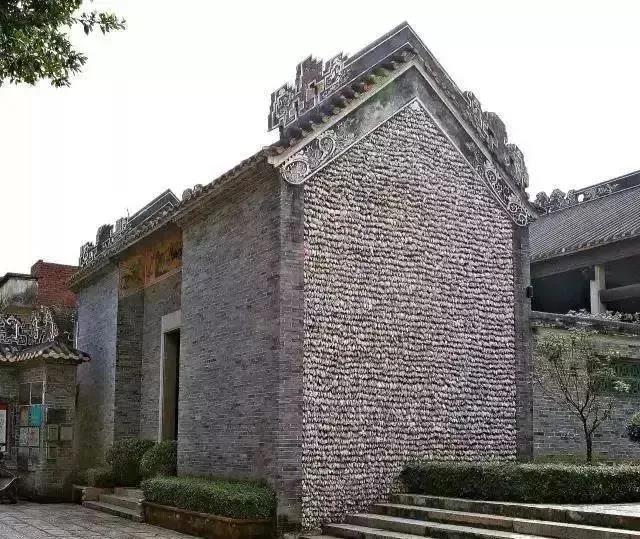 The oyster houses mostly located in Pearl River Estuary in Guangdong province, China. (Guangzhou, Zhongshan, Foshan, Jiangmen, Dongguan, Shenzhen, Quanzhou, Jieyang and Zhanjiang etc.)
Ancient Cantonese people collected the shells and built them in walls with clay. Today a small amount of structures made of oyster shells are still standing in the ancient town as they were in olden days.
Each wall is decorated with tremendous pieces of oyster shells, presenting a peculiar texture in the house's facade. The use of oyster shells is believed to improve the wall' s resistance to temperature shifts and insect infestation, which is very necessary given the hot humid climate in the Lingnan region.
---
Different types of oyster shell architecture
Type 1: Family Templets_Well protected and repaired by government or prosperity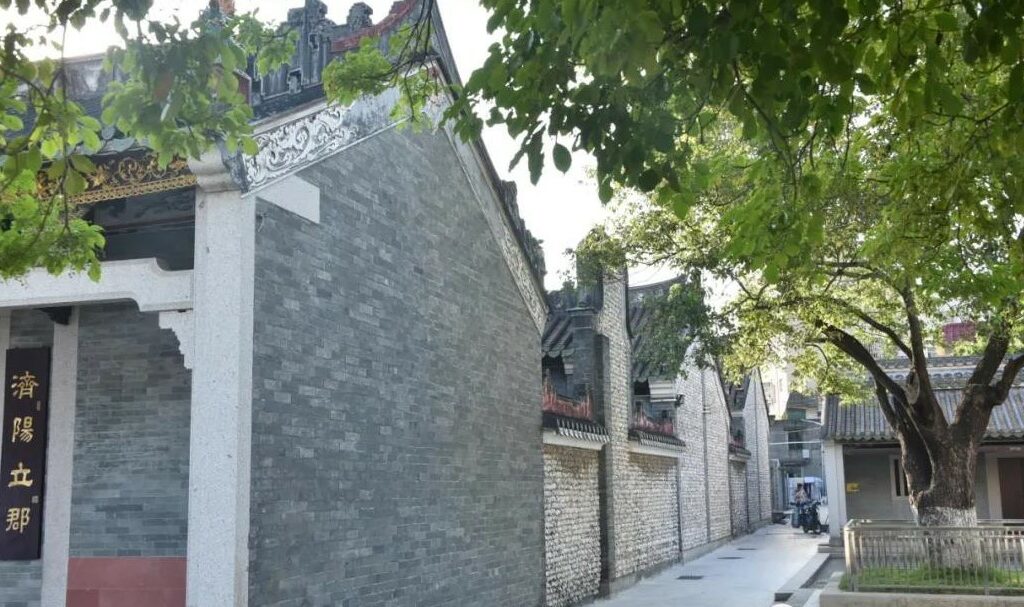 Oyster shell houses in the form of ancestral halls are valued by the villagers due to their unique nature and traditional family cultural characteristics, and they are constantly being renovated to keep them intact.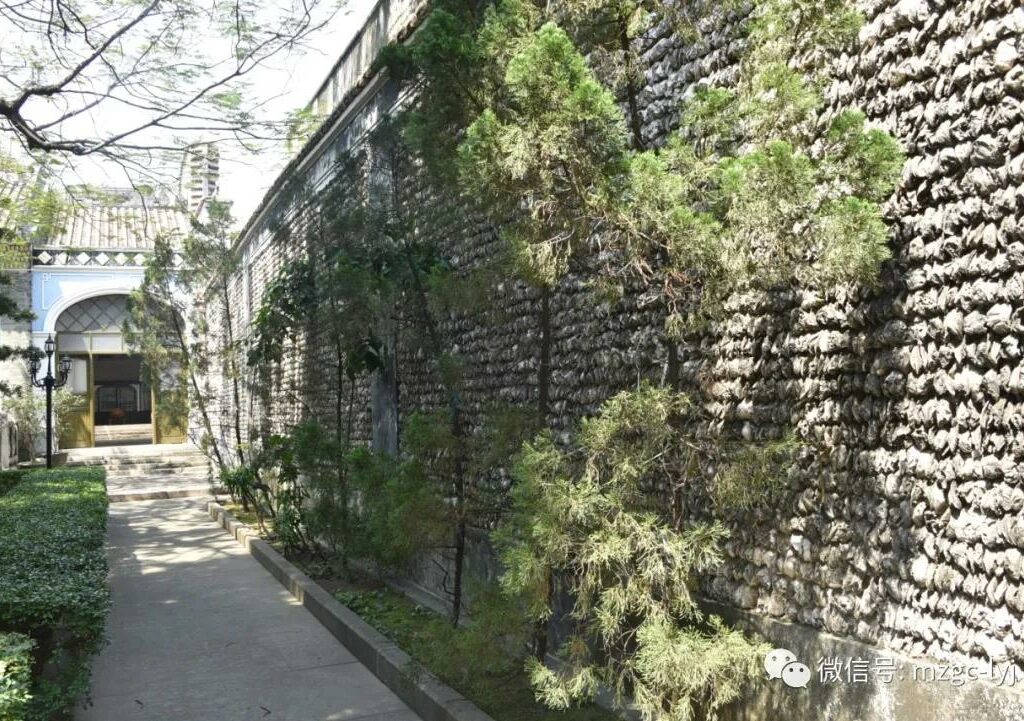 Picture from: 木子弓长的驴游记. 寻访"蚝宅",珠三角蚝壳墙古建筑调查 (qq.com)
Luyi Family Temple was built in the fifth year of Mingjingtai (1454). It used nearly a million oyster shells and was glued with yellow mud mixed with brown sugar, glutinous rice, vinegar, and chaff. With an area of more than 500 square meters, this is the most complete preservation and the largest scale oyster shell architecture in China.
---
Type 2: Residential house: Badly damaged
As time changes, this kind of building in Guangdong is less seen than before, with only a few of them left. Moreover, these old houses have fail to meet the needs of modern living.
In the Xunbu Village of Quanzhou, Fujian province, more than 100 oyster-shell houses have been listed as cultural sites under municipal protection. However, the houses are so old that they are no longer inhabited.
The oyster shell houses in the form of residential or annex buildings have not received attention and financial support for a long time. If these dwellings lack attention and continue to deteriorate, they rarely survive.
Although some original oyster shell walls were repaired by the owners, the repair technique was very crude.
Section of Oyster shell wall
The surface of the oyster shell is uneven, which can form a large shadow of the oyster shell under the sun, which has the effect of heat insulation.
The oyster shells are scaly and neatly laid in a 45-degree downward manner, which can facilitate the drainage of rainwater, avoid rainwater from entering the inner wall, keeping the room dry.
---
Type 3: Other types of shell architecture
The windows and doors were decorated by a paticular kind of seashell, Placuna placenta.
The semi-transparent shells reduce and soften the sunlight. However the production technique is complicated and basically lost now.