Architecture Material: Oyster-shell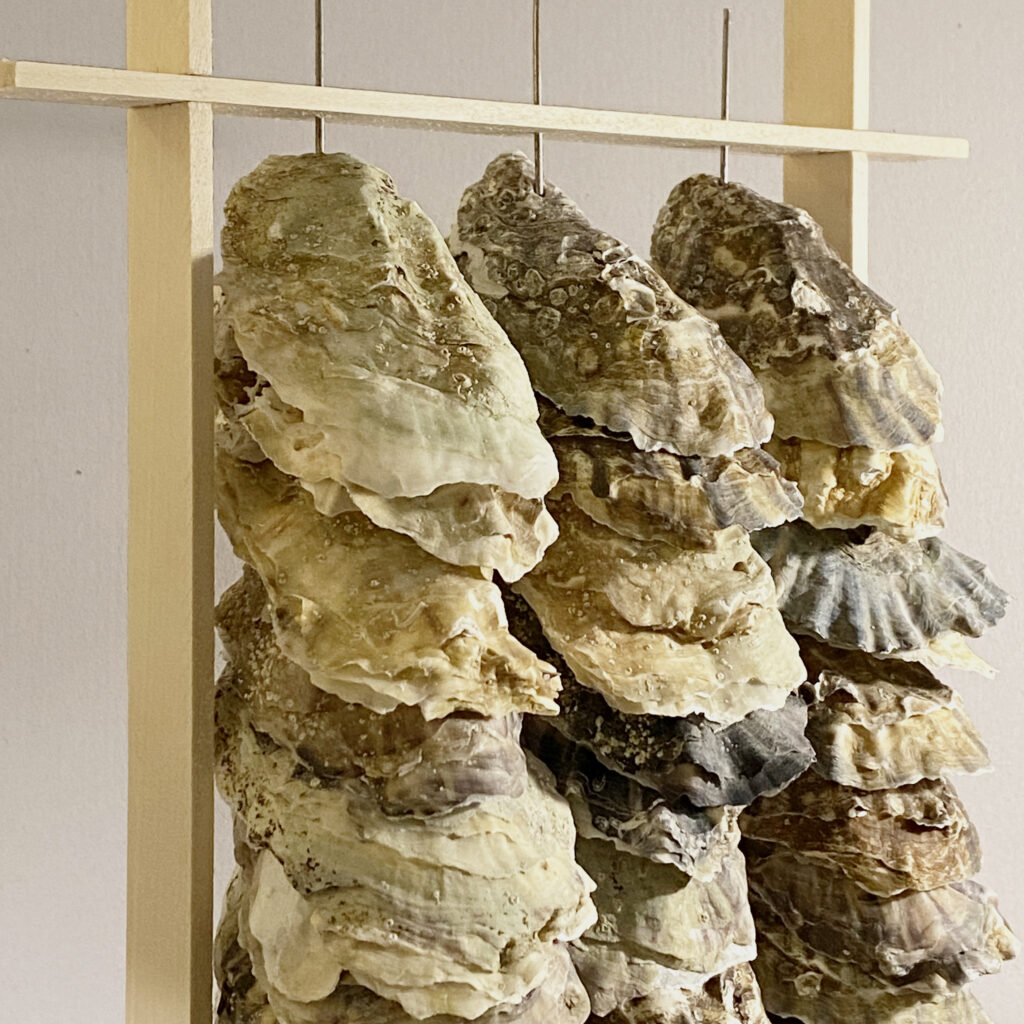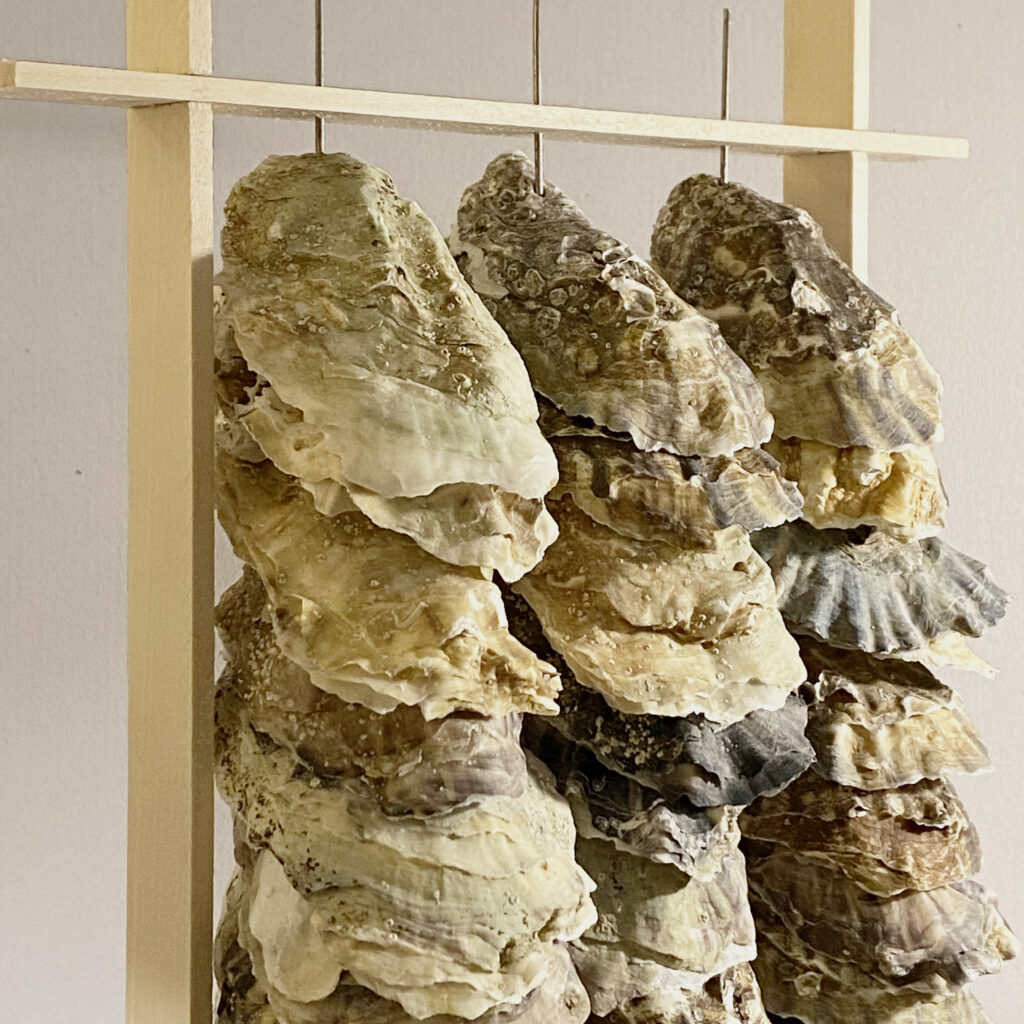 Introduction
The idea is to reintroduce neglected organic materials and food waste into modern industrial techniques, with the aim of showing how natural resources like oyster shells can be incorporated into contemporary architectural practice and everyday use. In addition, the project aims to inspire and encourage further exploration of alternative materials by showing how architectural features can be generated from these materials.
Emphasis is placed on the variety of ways in which oyster shell materials are used, such as how they are used with wooden structures and how samples are made with different adhesives.
"Oyster shell houses are physical evidence of the cultural and living characteristics of the pearl River Delta region's architectural tradition for hundreds of years." The starting point for the modern Oyster Shell House was to explore this unique archive of cultural and architectural history and to use the past as a source of inspiration for contemporary architecture.
This is not a copy of the architectural style of the past, but inspired by the historical buildings of oyster shell. What is the possibility of the expression of modern oyster shell house? How to apply prefabricated oyster shells building modules?
In addition to restoring historic oyster shell buildings, a new and sustainable way of using oyster shells needs to be explored in accordance with modern technology and processes.
Method
By presenting the sample from different ways, such as changing combinations, arrangements, breaking and mixing different materials.
These samples provide a space for reflection and manipulation, illuminating ideas of use in different situations. It's not about making perfect samples of materials that you can use right away, in fact most of the samples are at a superficial level, and it's this "fail-allowed" experimental process that allows me to list a wide variety of materials.
Documenting the material samples which reflect the external features of the oyster shell, such as light and shadow, light transmission, color, texture, etc.
The process of experiment and documenting transform my initial view of the material into a more open view to discover new intersections and hidden potentials.
Food waste or Architectural Material?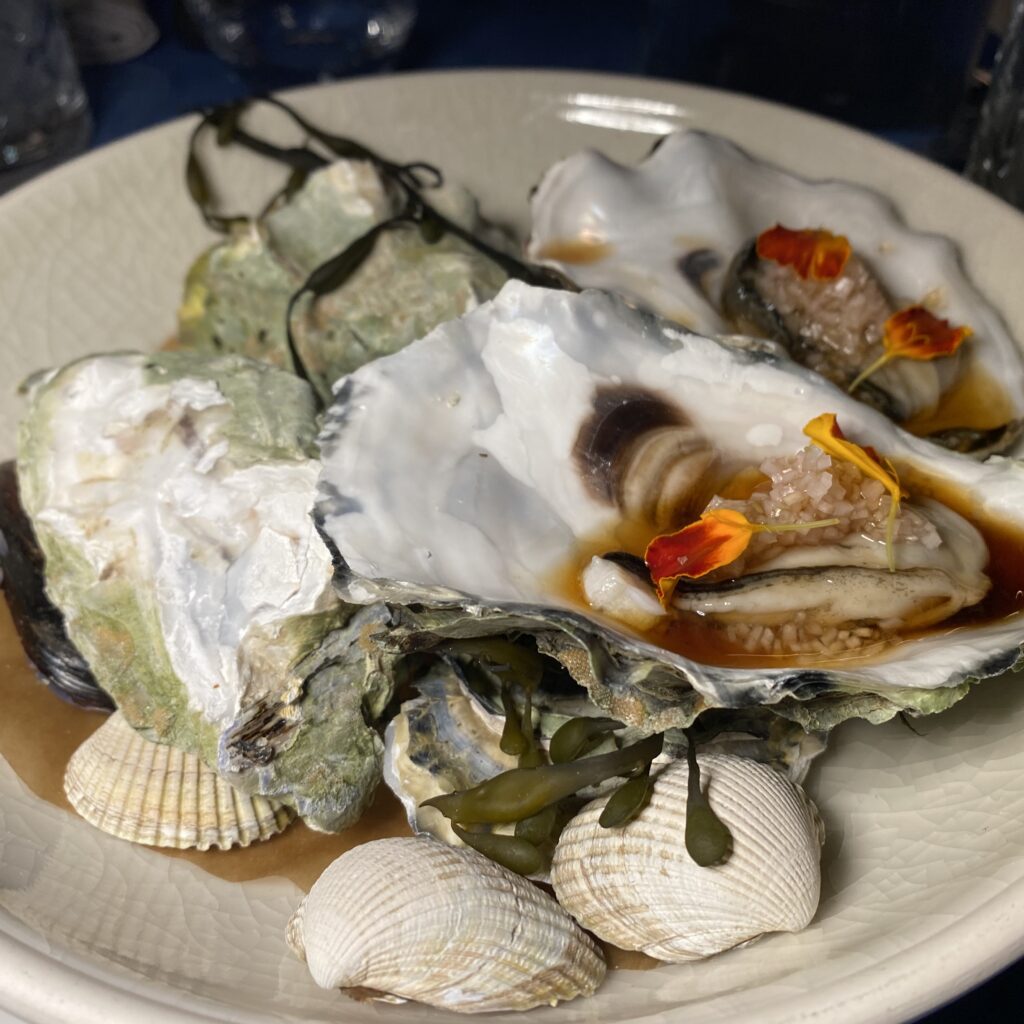 Discarded oyster shells were used as experimental materials for this study. Autumn and winter are the best seasons for oysters so we could easily find oysters served in restaurants and fish markets.