+BACKGROUND
FROM SUSTAINABILITY TO THE CIRCULAR ECONOMY – GLOBAL SCALE
We leave behind an average of almost 560 kg of rubbish per person every year.1 Whether or not we want to do something about this, the tasks ahead of us are far from simple. For years, we've been hearing in the media and in the workplace about sustainability, and the various initiatives driven by individual and corporate social responsibility, such as litter-picking, selective waste disposal or donations. While such initiatives might be capable of successfully solving one or two local problems, truly comprehensive sustainable solutions spanning multiple products and sectors require an approach with broader horizons.
The circular economy is one that integrates the tools mentioned above, propagates them at a systemic level, and takes them to a higher level. Its objective is to cut down on waste and the use of resources through the transformation of the products' life cycles.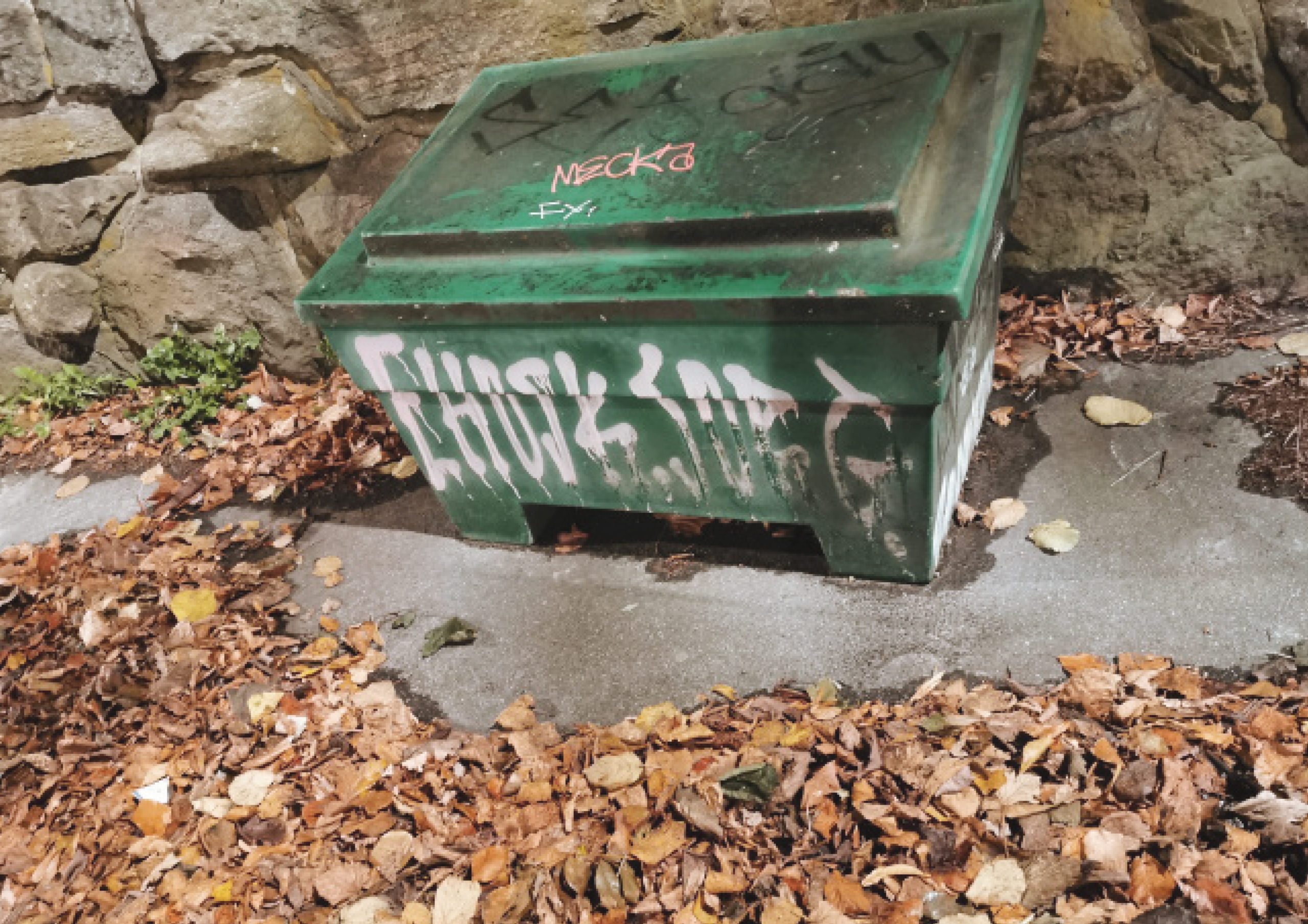 One typical facility in Gothenburg.
+SITUATION
SPATIAL ANALYSIS OF RECYCLING SYSTEM
1-Distribution of 6 types of recycling facilities in Gothenburg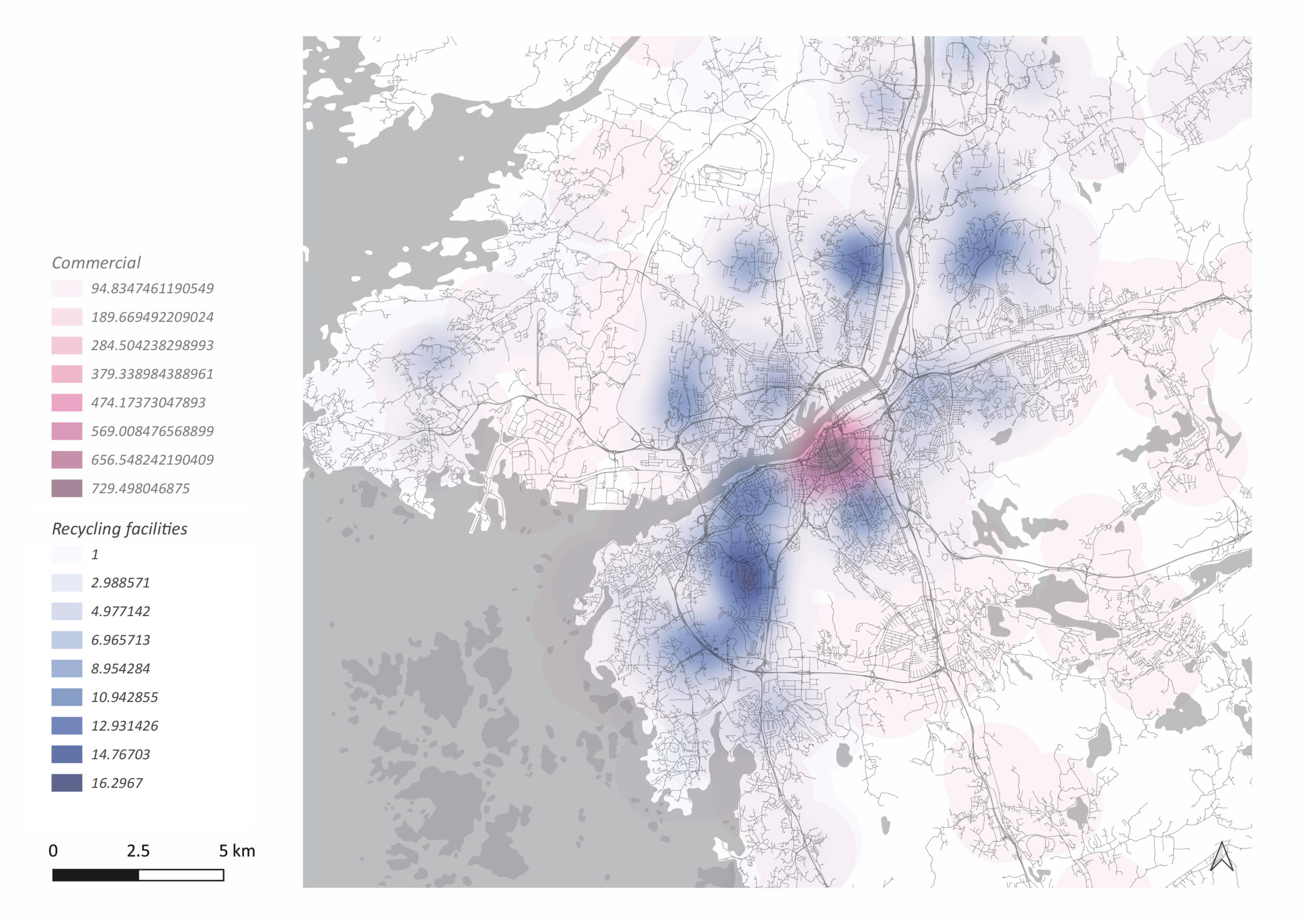 2-Comparison of the distribution between recycling facility and commercial
DISCUSSION
After overlapping the previous mapping and analysis of the recycling infrastructures in urban, we decided to choose the area surrounding fish church to research the implication of new types of recycling facilities since there are different scales of public open space and the traffic network shows higher accessiblity.
In the next step, we will do experiment on the designing of the future recycling facility and using the fish church area as a example to see how "recyling " can be linked to public life and urban landscape.