+MEDIATING DETAIL
SITE MODEL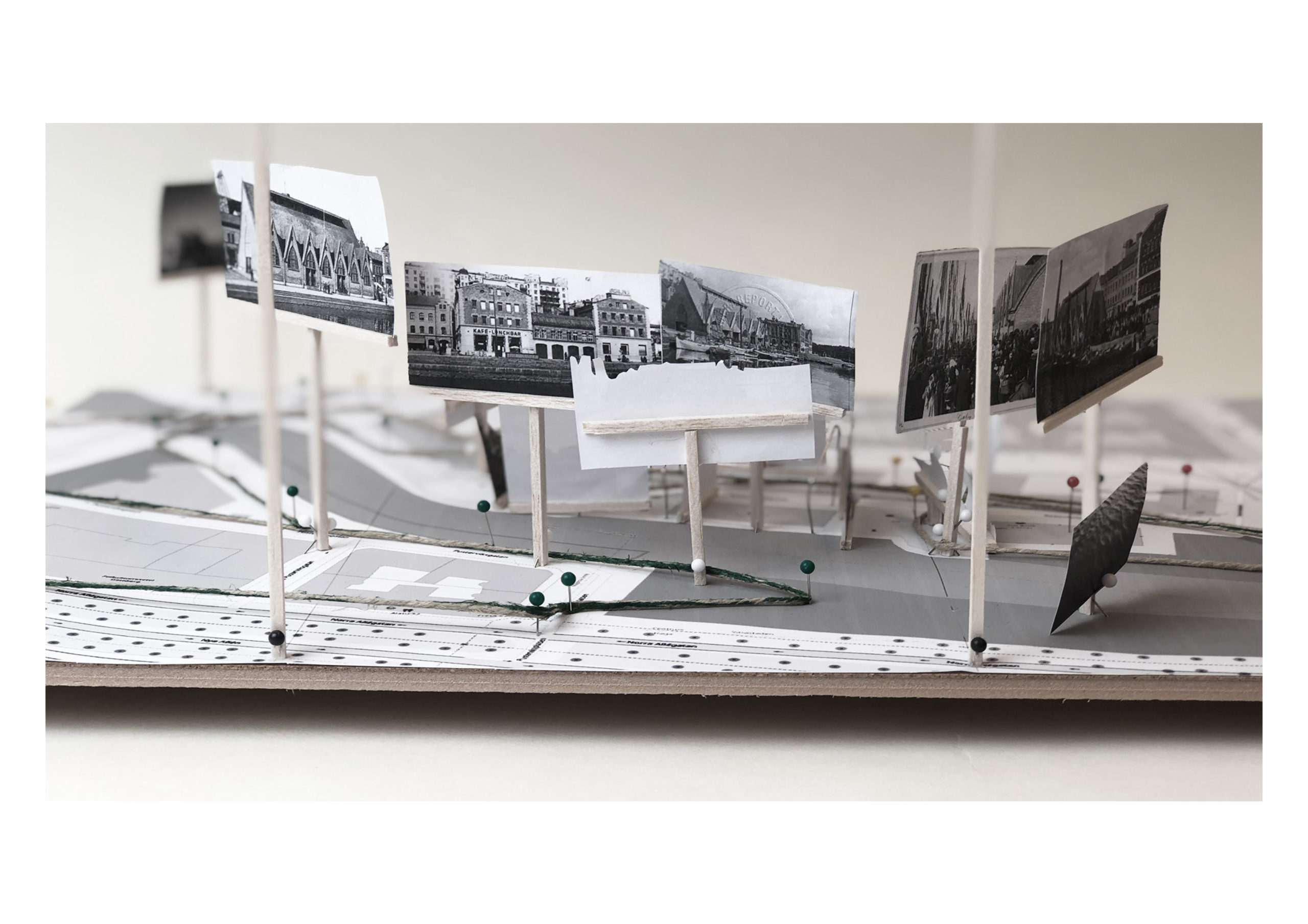 PROCESS DRAFT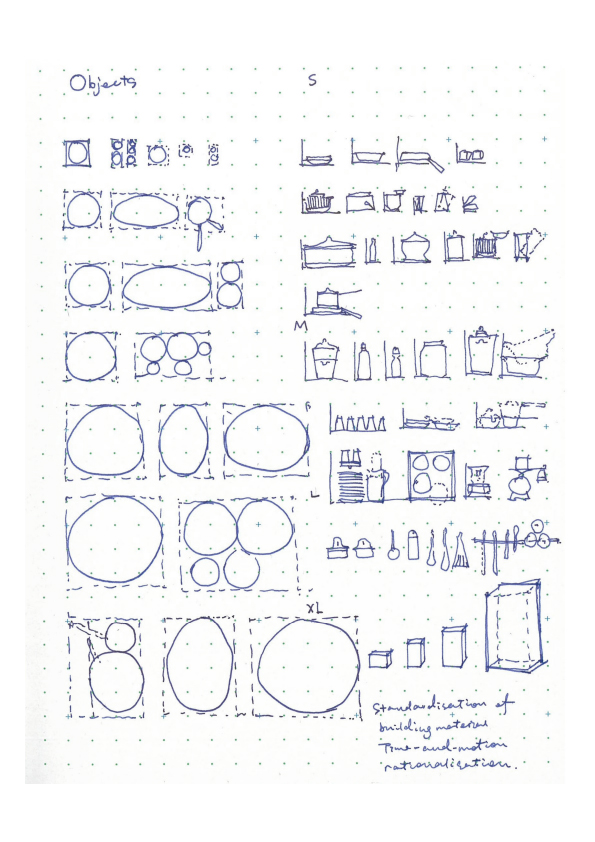 In this draft we analysised different types of objects in different scale and then we found in order to design a interactive installation for people to do recycling, It would be important to make a research of "Flexible"in landscape installation,which is a imprtant spatial and functional quality in our later research and experiment modelling.
EXPERIMENT MODELLING AND COLLAGE
Experiment modelling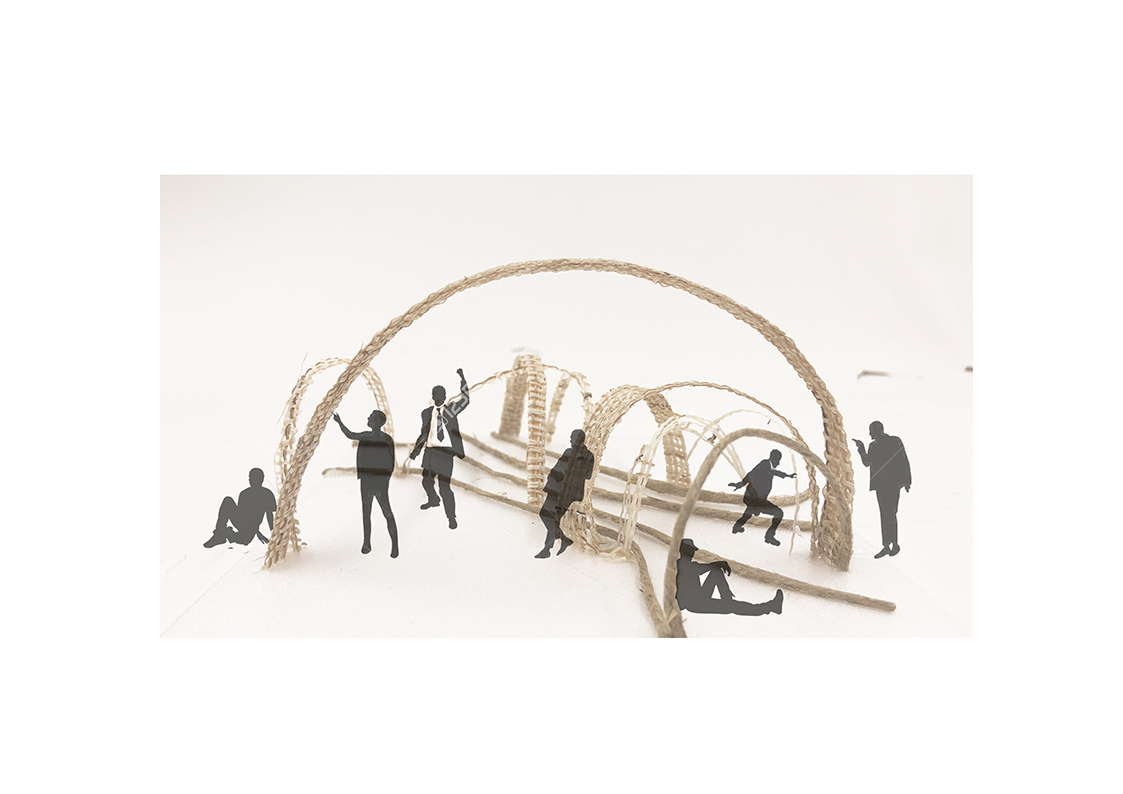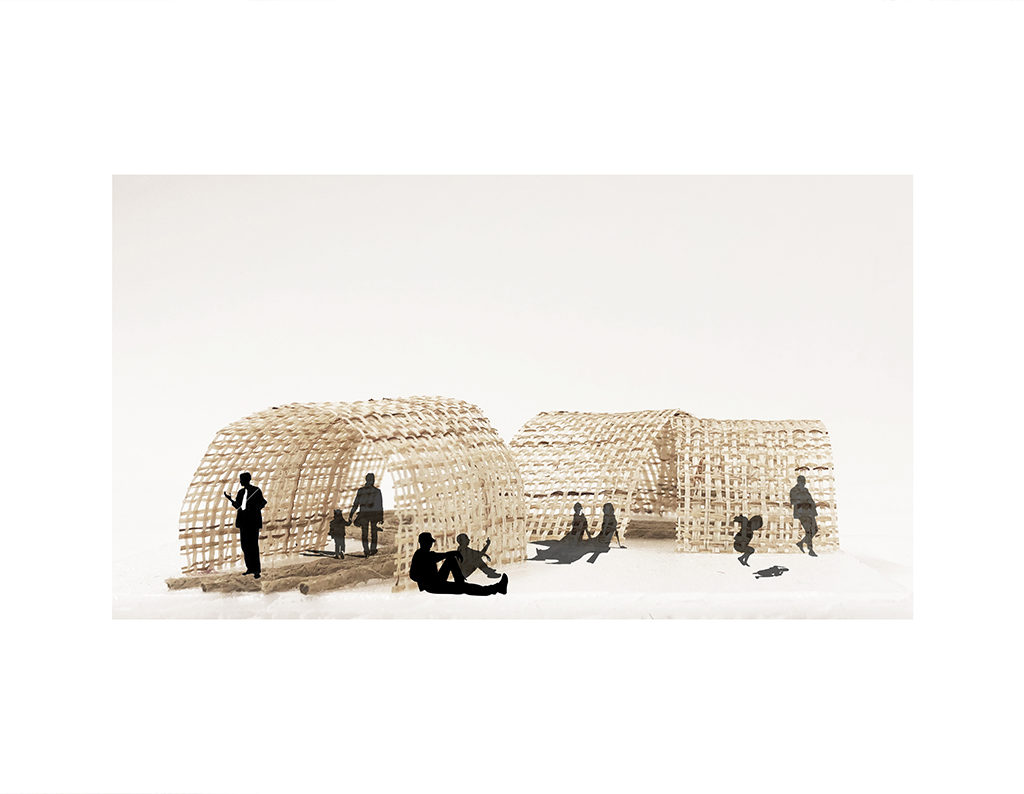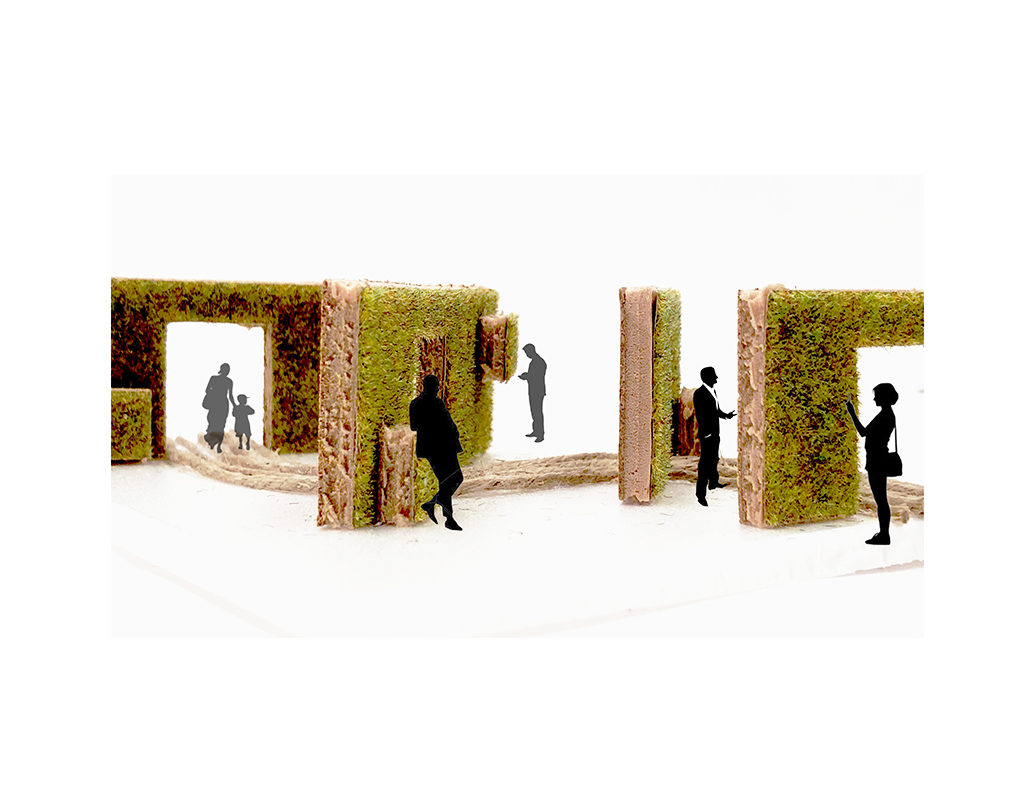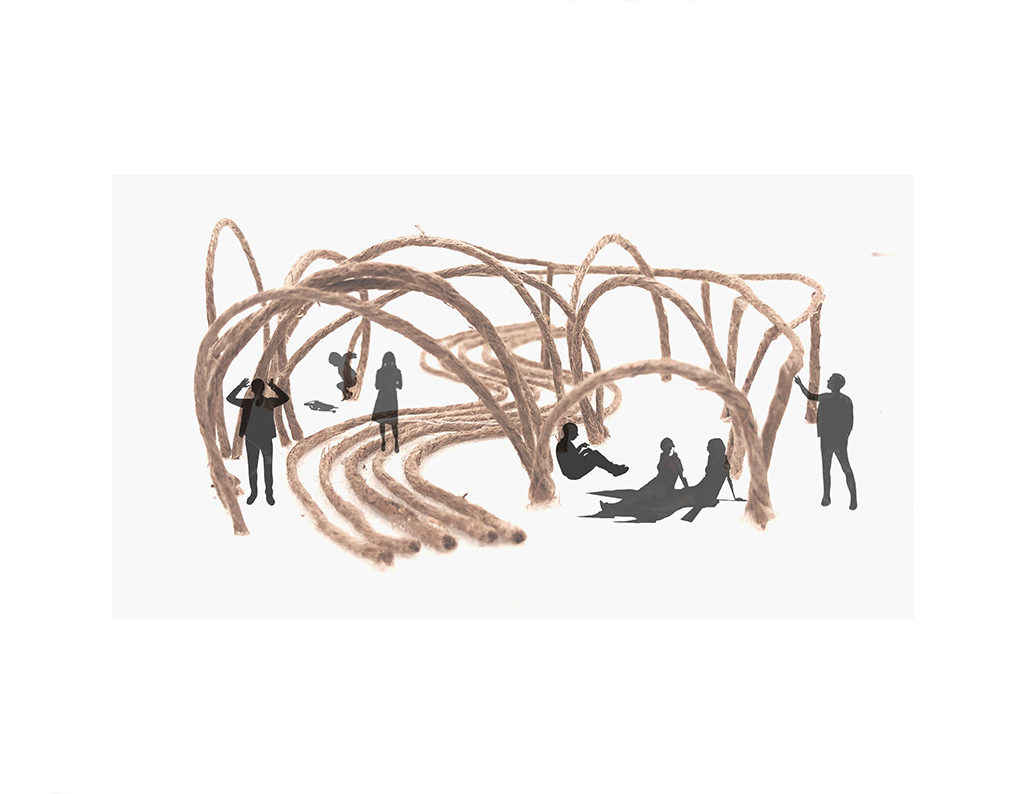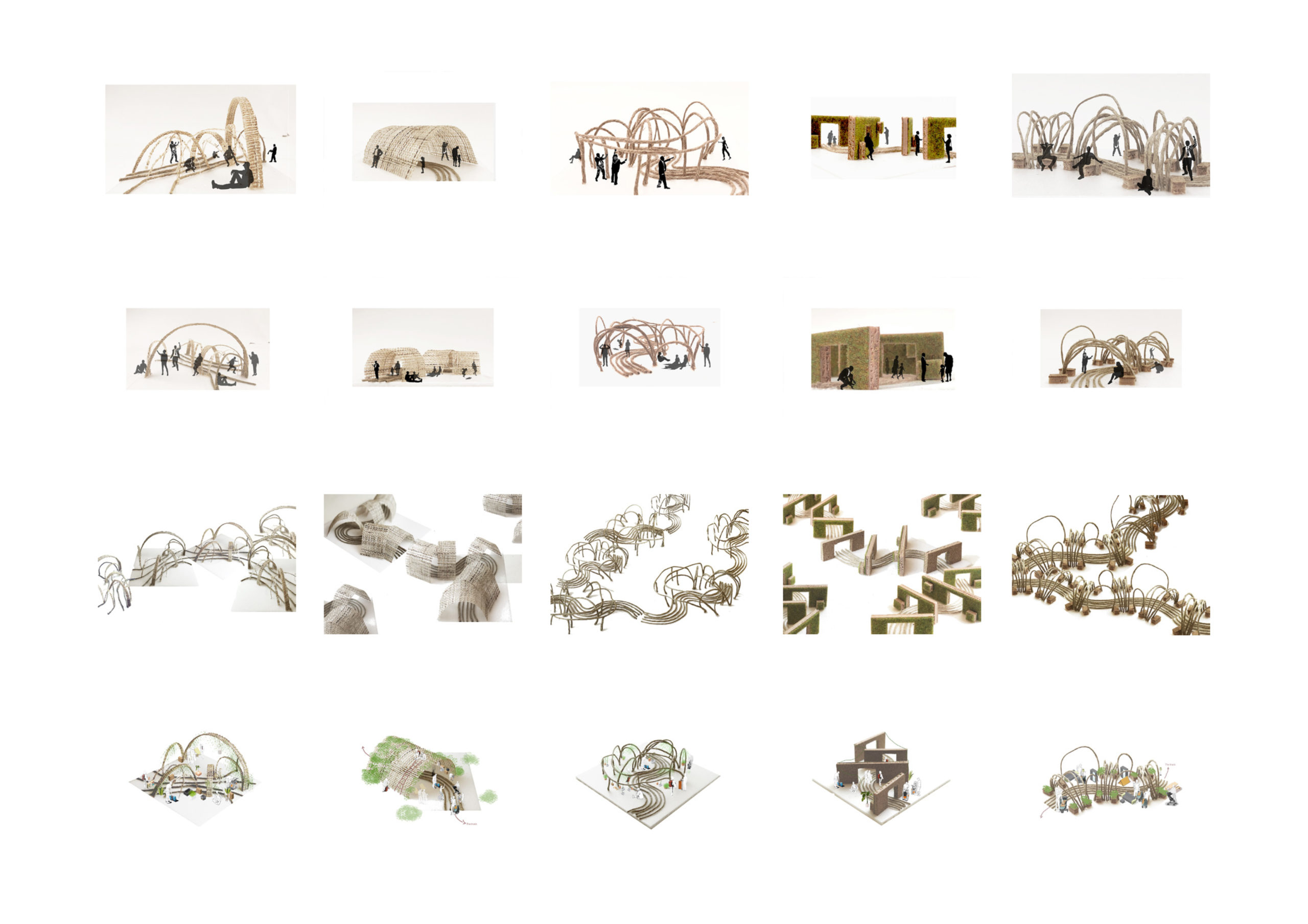 Collage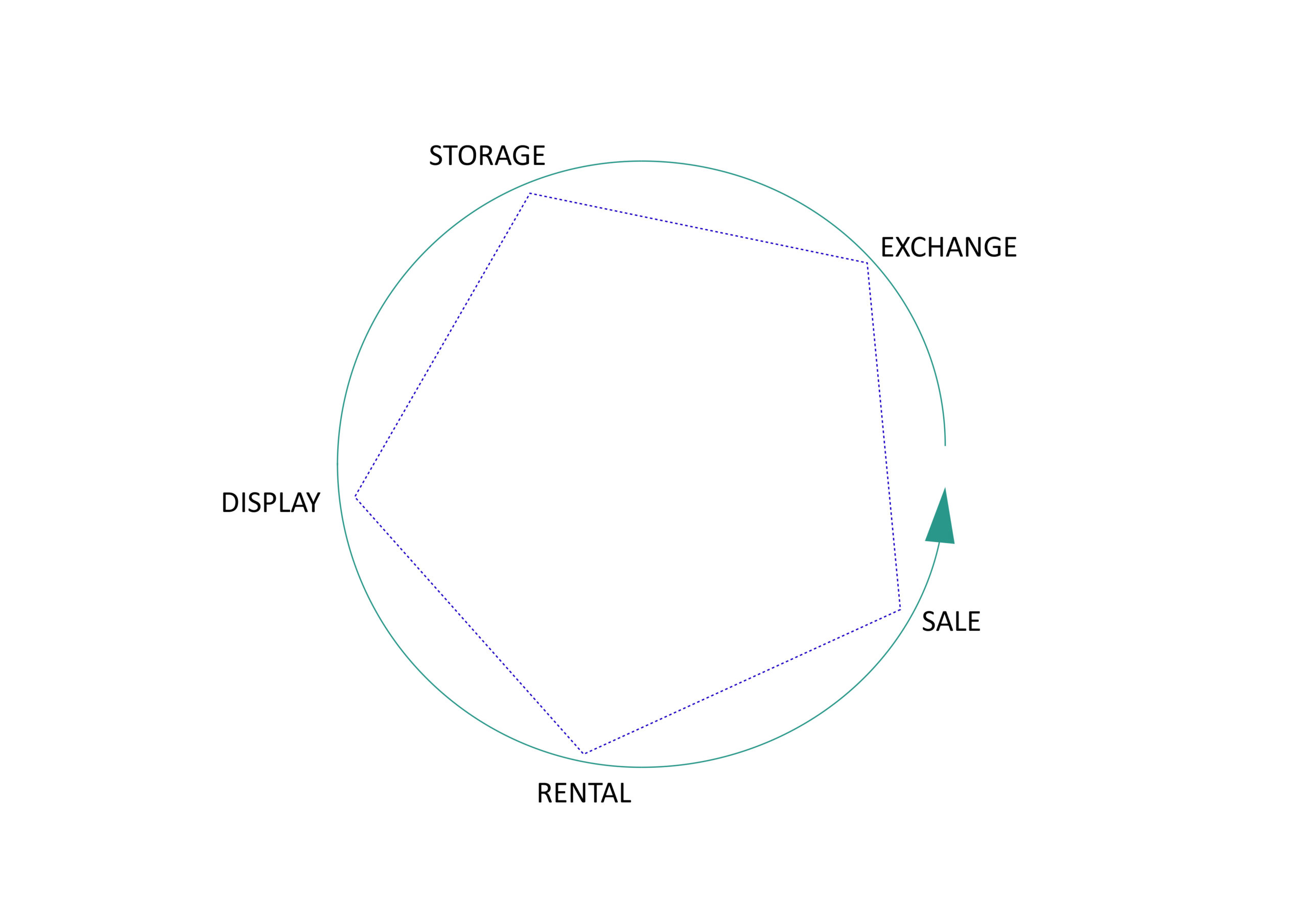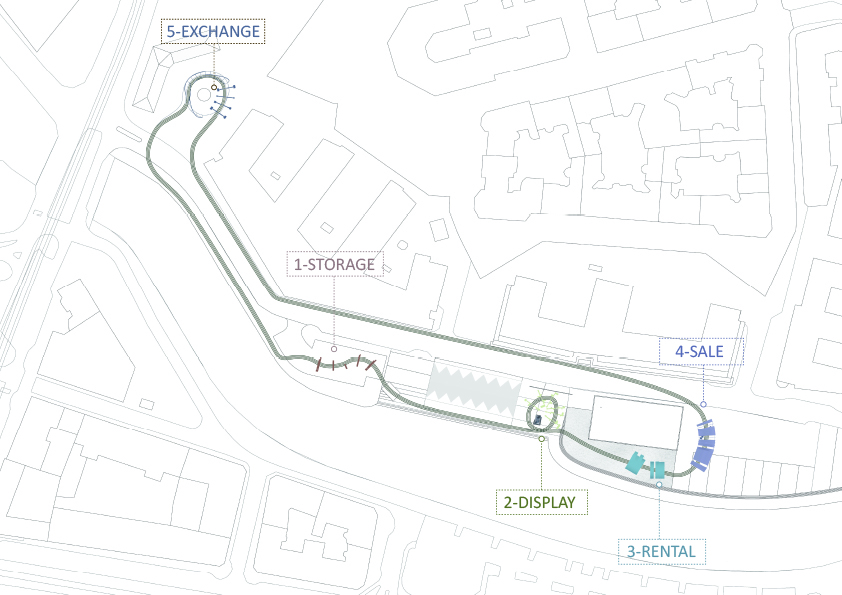 Planning of the recycling trail
After testing the potential spatial quality of our physical model, we started to build digital model on site to further develop our concept.
We connected our 5 types of installation and gave them functions (Storage,exchange,display,rental,sale) and connect them to achive a continuous recycling trail around the fish church. People can start walking from the Gate, and go through different installations with different functions and spatial experience, finally end in the installation for exchange.
In the continuous trail, people can experience different way of recycling old items and have different interaction with the installation.
1.Storage
2.Display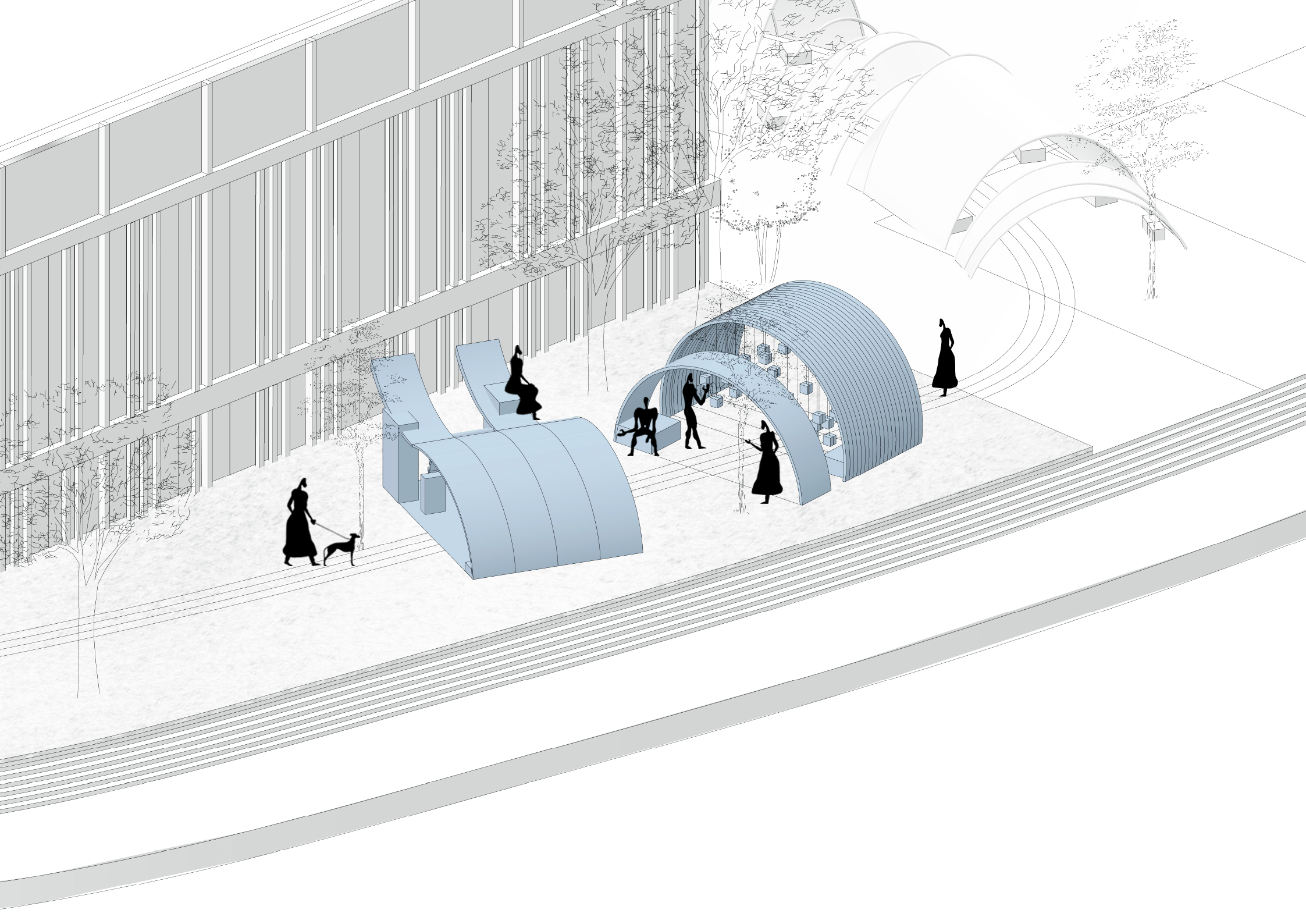 3.Rental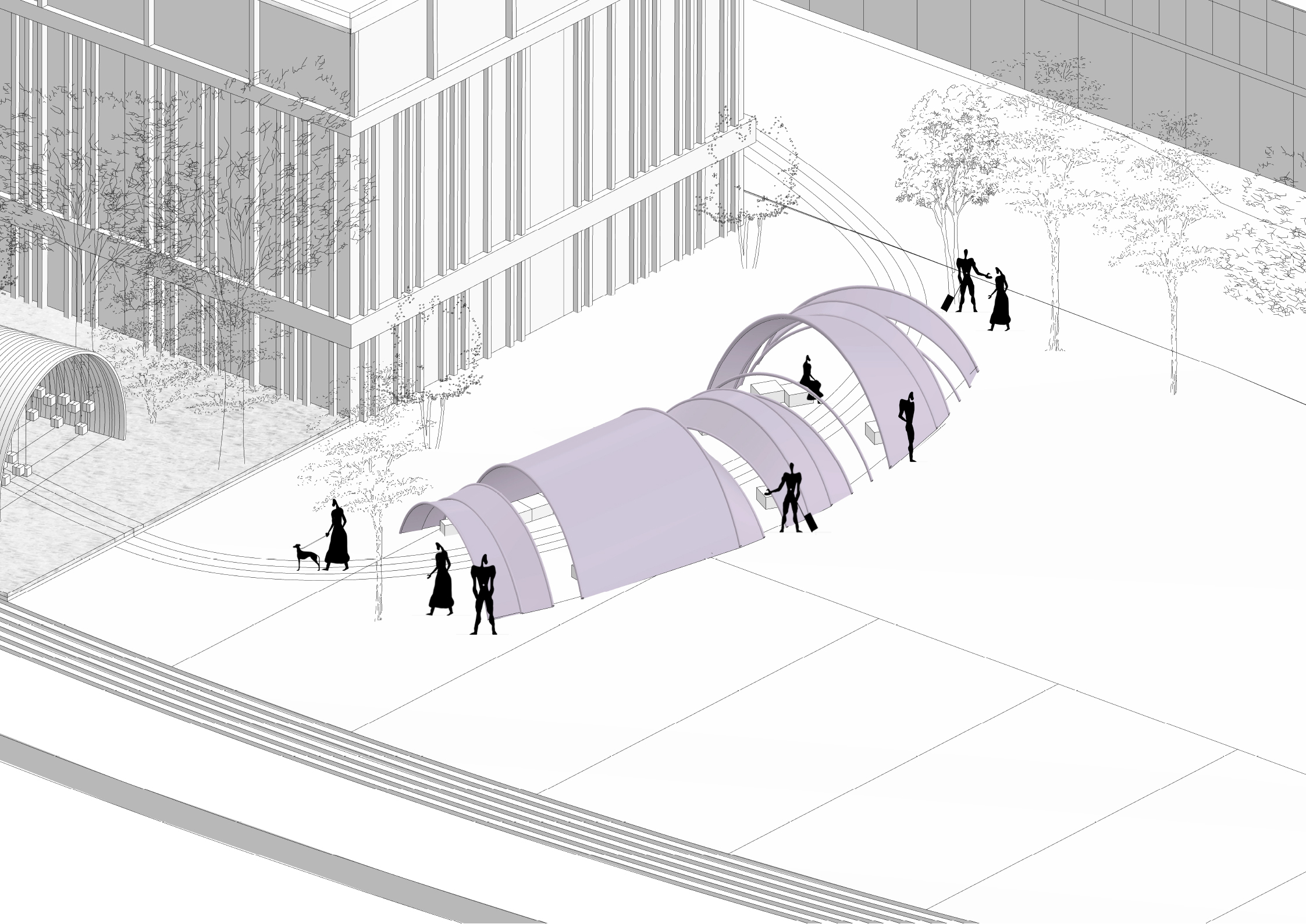 4.Sale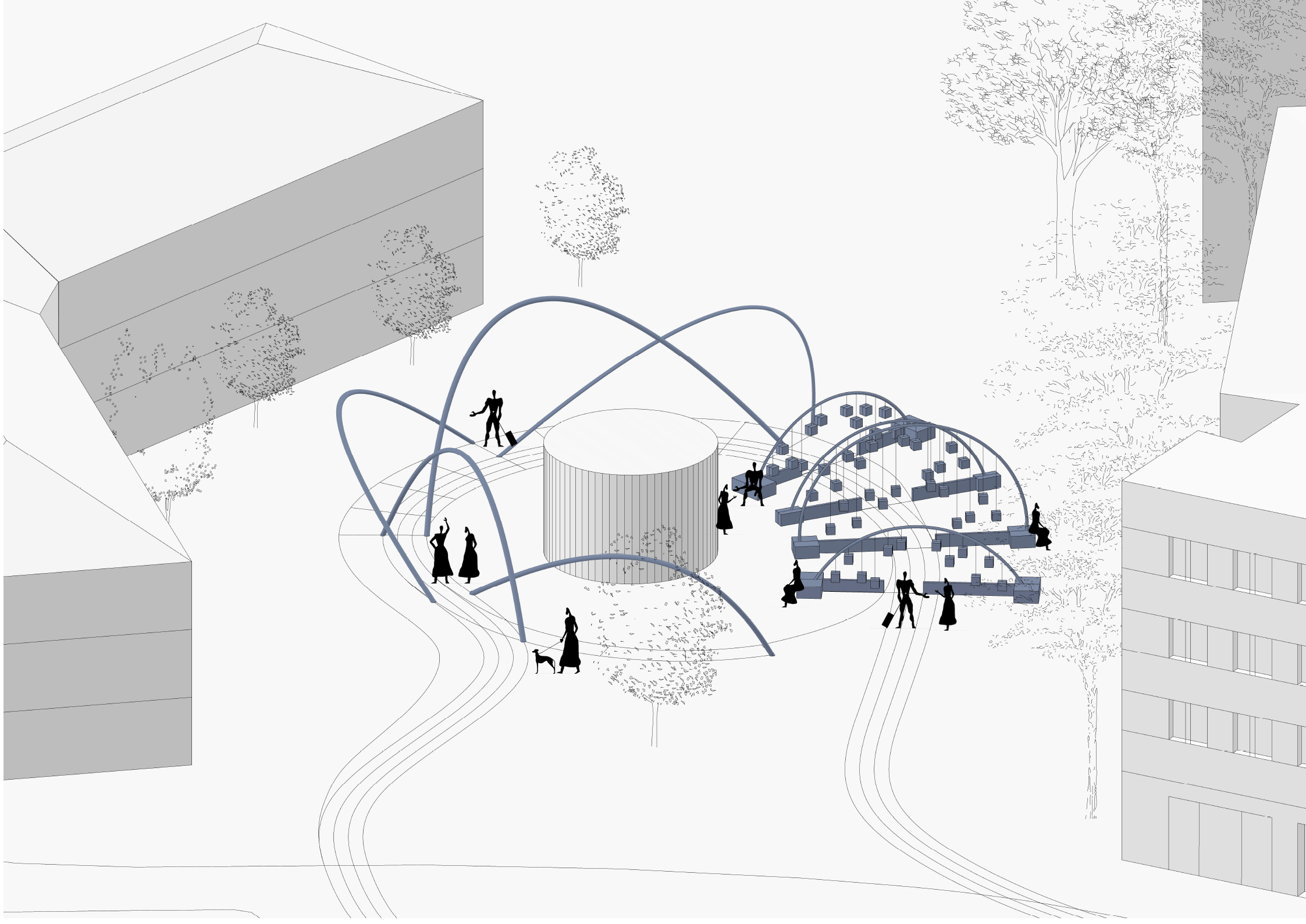 5.Display