FÖRÜNN Å FÖRÜNN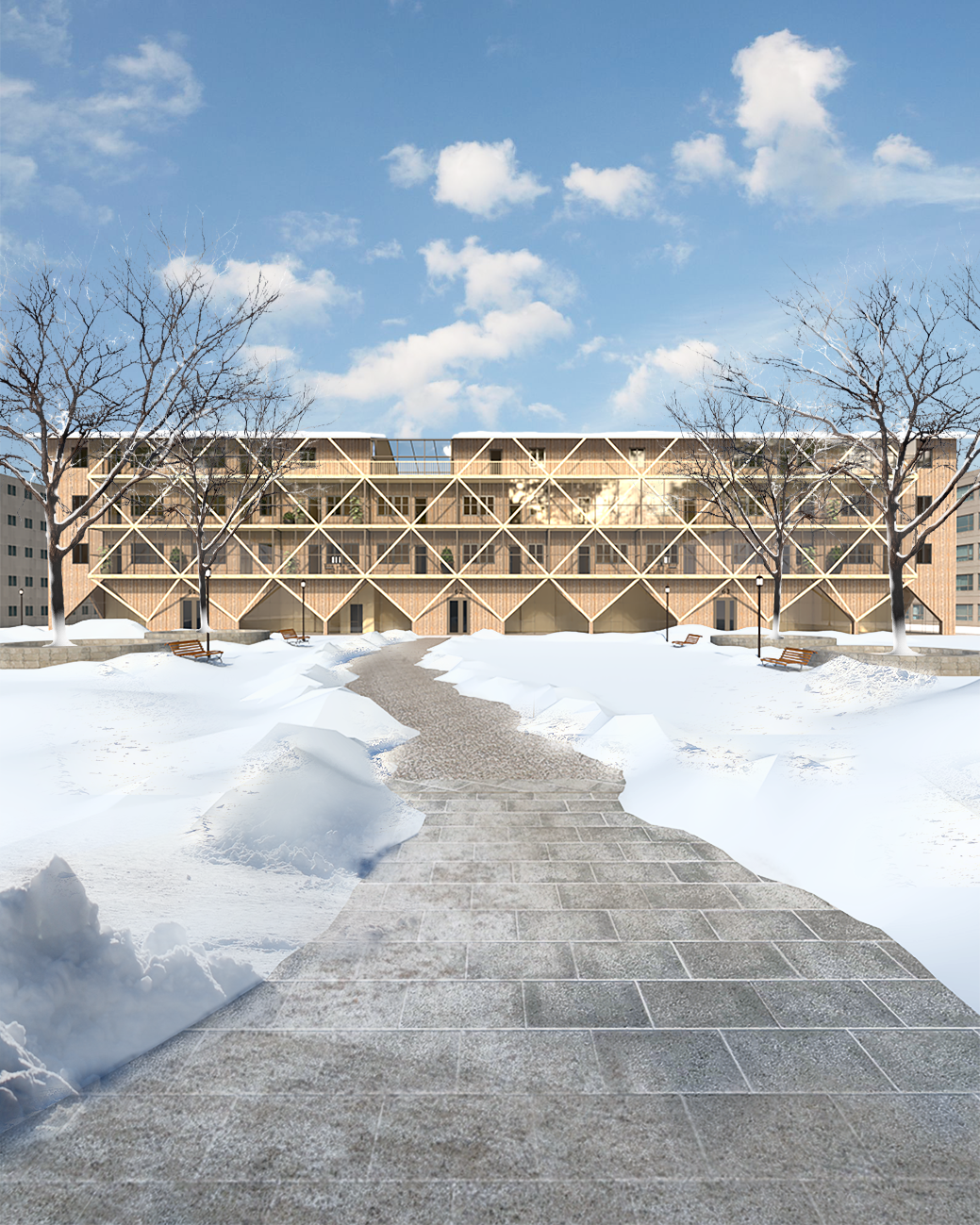 Exploring possibilities with timber buildings designed for disassemble
---
"We see that it is possible to realize the project as a whole or large part of it "

Per Eriksson – Project manager at Kirunabostäder
Read the full article published in Swedish here
---
Traditionally, materials are found in linear production lines, which means that after the materials first use, they are used for energy recovery or end up at landfills. Within architecture, designing for disassembly and reusing building materials are ways to contribute to a more resource preserving practice.
The purpose of this thesis is to challenge the conventional way of building by exploring the possibilities and presenting practical ideas on how to design for disassembly. The theoretical comparisons presented in the thesis of different prefabrication levels, timber building systems, and joints, points to which buildings methods are able to prolong the lifespan of a building and its materials.
THESIS QUESTIONS
1. How can we build and design with timber to promote reuse of building materials?
2. Which timber building methods are most suitable to use when designing for disassembly?
– Click on the pictures to learn more –
---