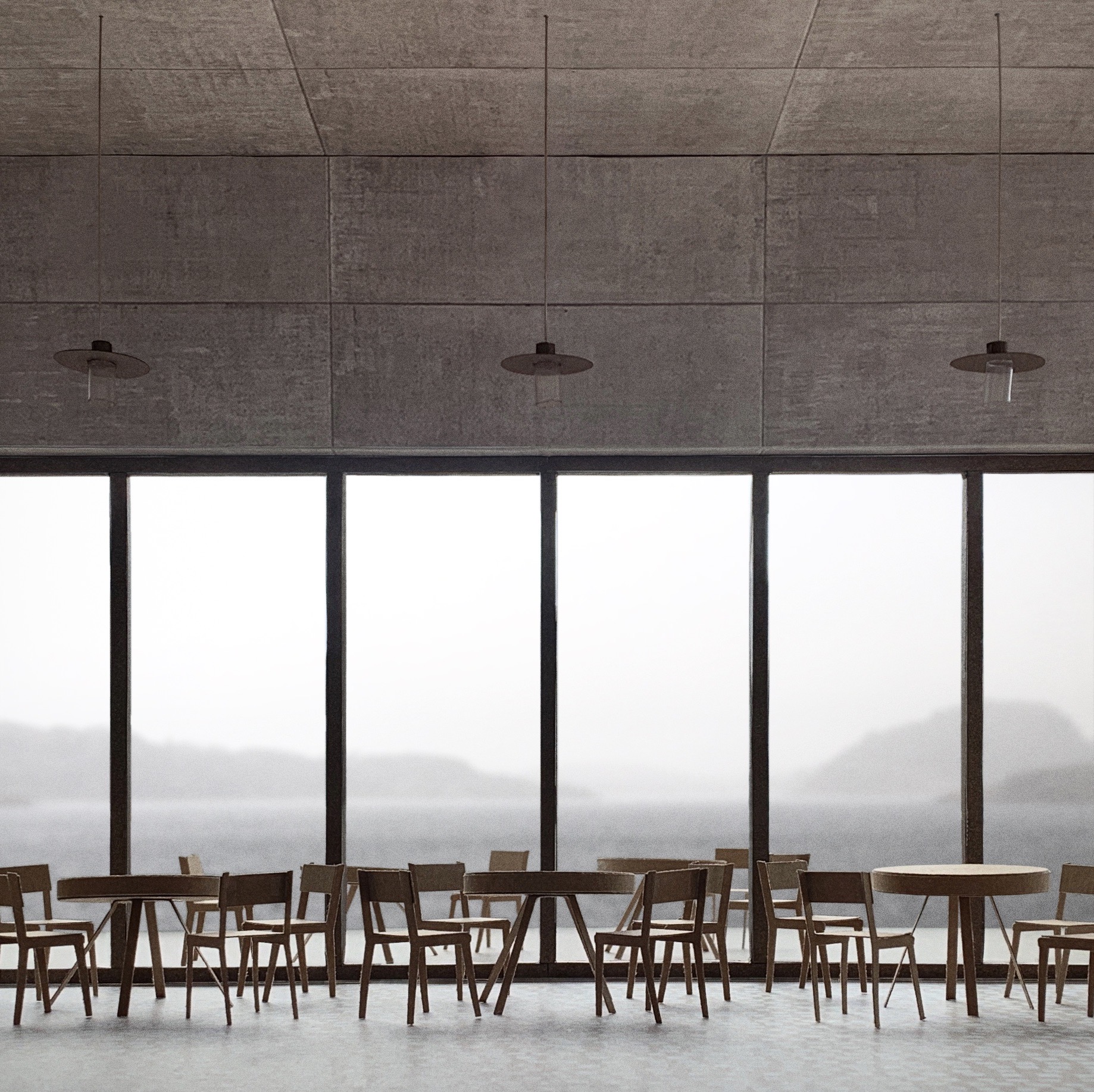 'How can the spirit of a lost identity be articulated and reformulated through architecture?'
It is more than 50 years since the echoing, rattling and squeaking sounds of the quarry on Udden (The Cape) in Hunnebostrand fell silent. Today all that is left except stories about a once flourishing stone industry is a scarred landscape – a stone monument to a lost golden age. Since 2011 the municipality of Sotenäs has been exploring the possibility of establishing a centre for the Bohus granite on the site of the old quarry. The proposed museum, Stenens Hus (The House of Stone), would not only be a chance for a regeneration of Udden, but also an opportunity to revive the lost identity of the community and recreate a sense of pride.
This thesis is a humble but radical attempt to interpret and highlight the legacy of Hunnebostrand's stone industry and explore how the spirit of a lost identity can be articulated through a proposal for Stenens Hus. The project draws inspiration from the photography of Bernd and Hilla Becher, referring to terms such as 'Anonymous Sculptures' (1969) and 'Grundformen' (1999). Their aesthetics, grammar and typological understanding of architecture, have been instrumental for the design process, informing the design and overall character of the museum.
The thesis tries to answer what Hunnebostrand has been and what it is today, but maybe even more importantly, what it could be tomorrow. The result is a mix of industrial and archaic references, establishing a clear but unsentimental connection to the site. It is a house of and for the people of Hunnebostrand, with the potential to attract visitors from near as well as far. An anonymous sculpture – bringing the forgotten stories of the quarry to life.