exploring bark
To explore a material that consists of a deeper structure I applied my method on bark instead. The bark consists of multiply layers and creates an interesting space in-between.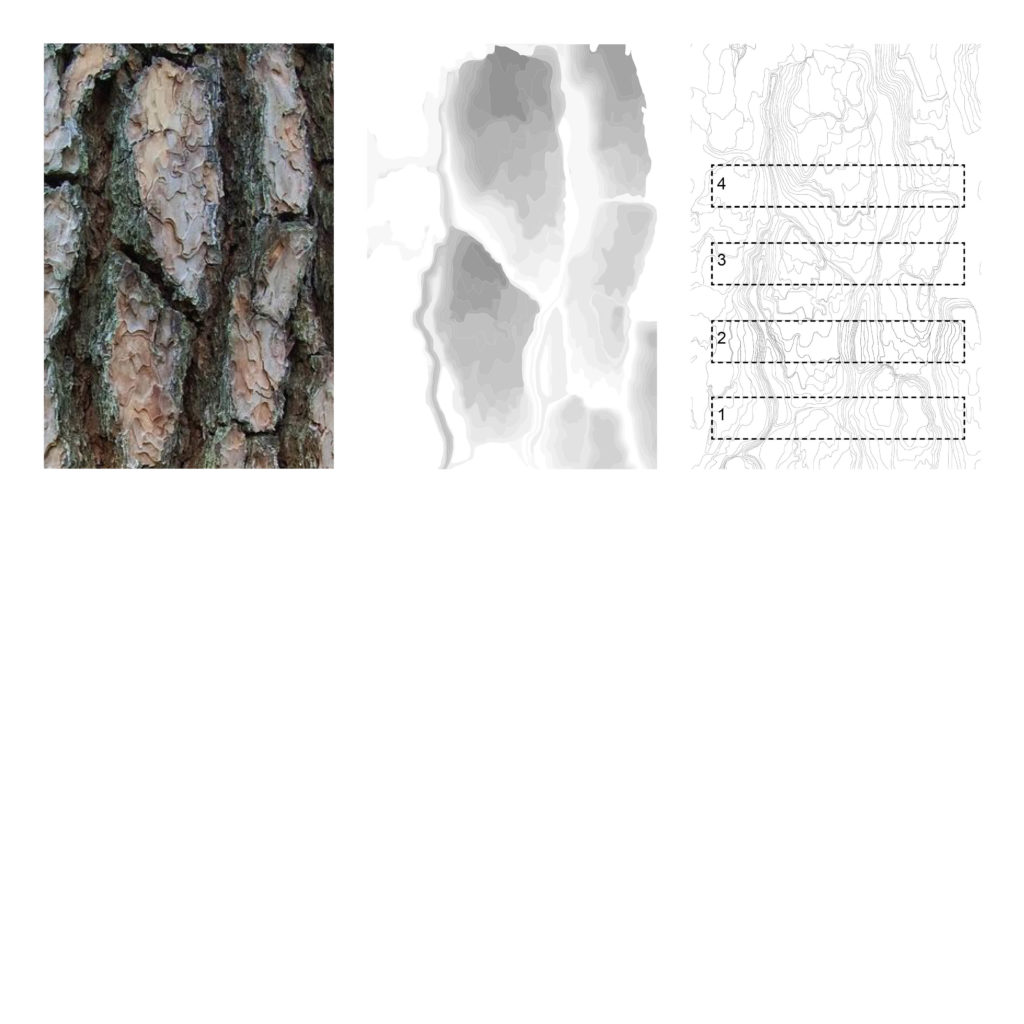 transform the lines into architecture
Display the lines by changing the direction of the panel, a mix of a horizontal and vertical placed panel for showing the bark.
Showing the expression of altitude lines by changing the dimension of tiles. Using material with different sizes for creating depths in the facade.
Reduce the lines and just showing the texture of the tiles.
Showing how the pattern is interpreted into a floorplan.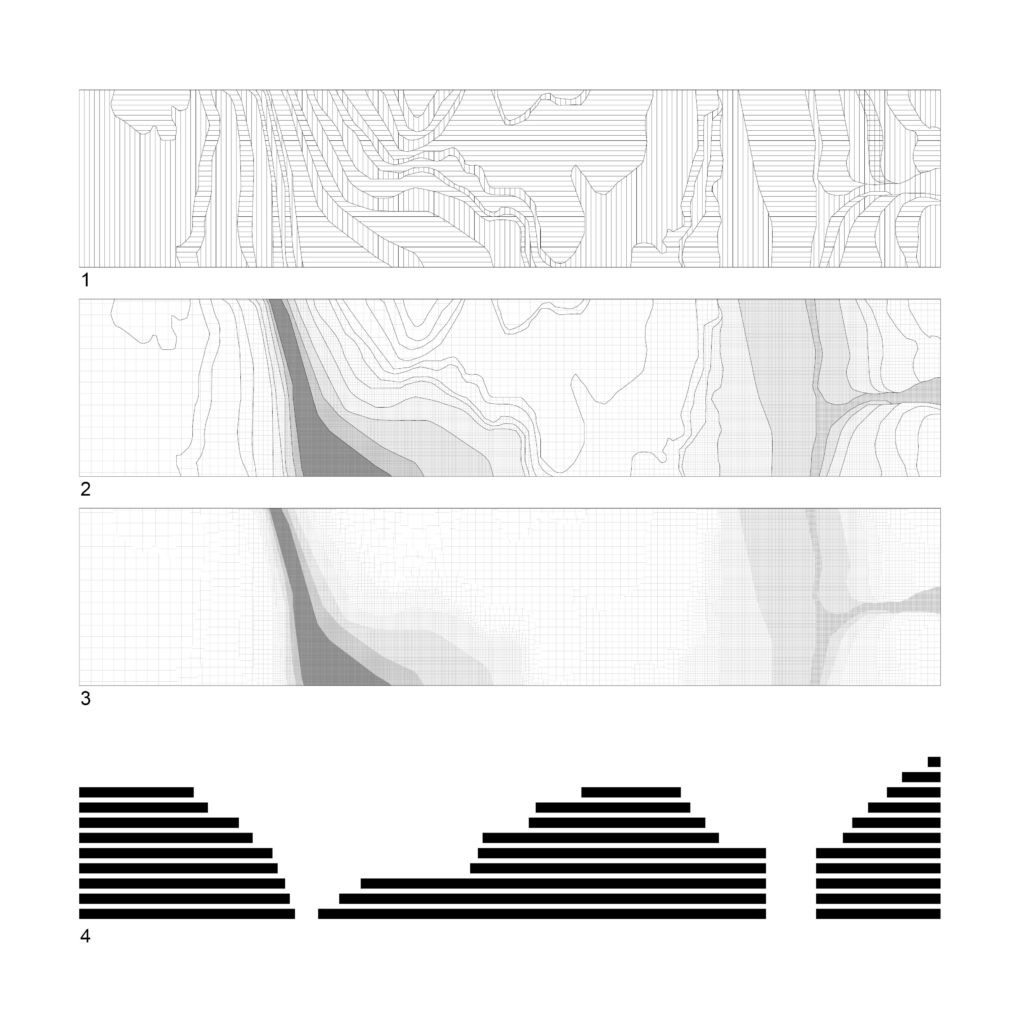 transformation of a facade
This drawing illustrated a traditional facade and consist of basic elements such as windows, panels, and a door. The purpose of the wall is to protect and divide spaces, but the wall also consists of different layers, the facade panels, the construction elements, and the inside wall.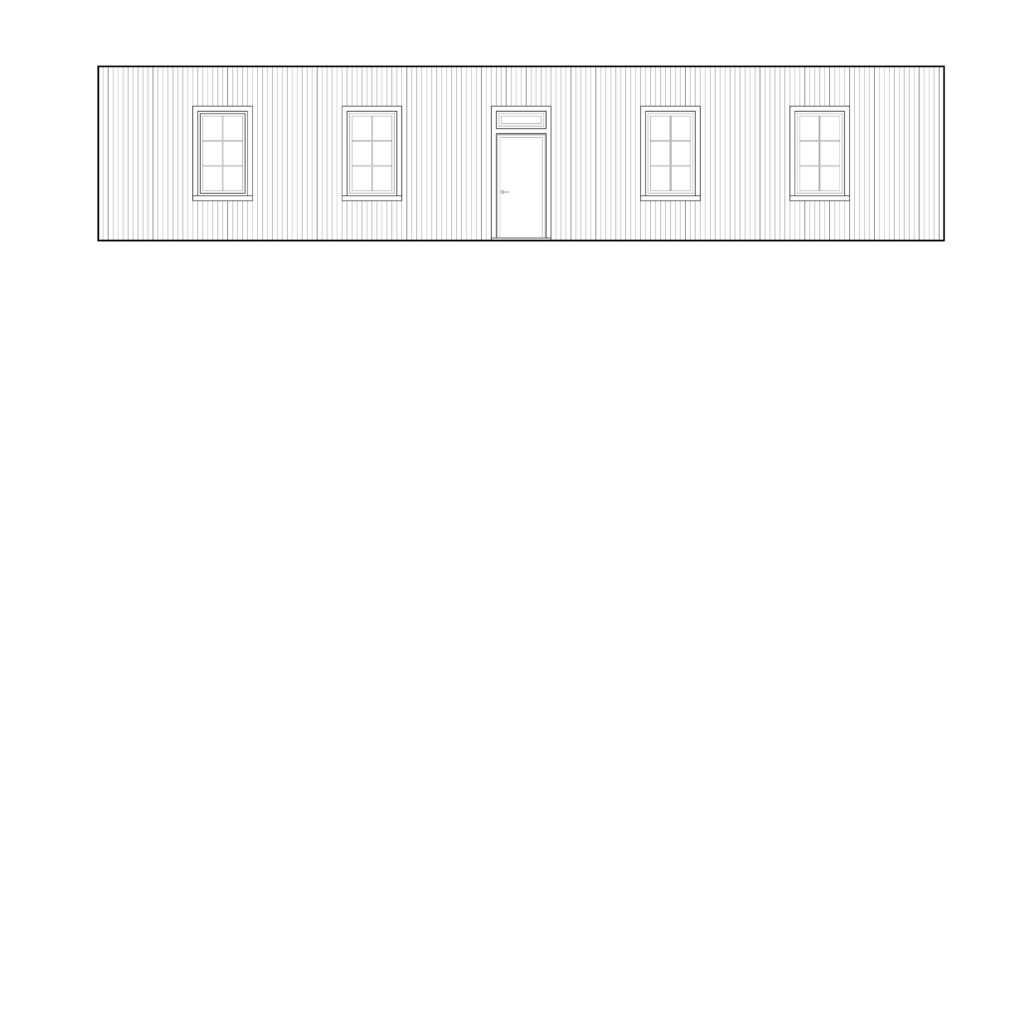 adding lines to the facade
STEP 1: The drawing shows different layers of lines. The original facade with the window frames and the door. How the inner-wall intersect with the exterior wall and how the lines from the bark are displayed.
STEP 2: Showing the exterior facade with the altitude lines, highlighting the expression of the lines.
STEP 3: The altitude lines are taking over the original facade by cutting out space in between. New ways of access the building is created.
STEP 4: The lines are extruded from the facade and creating space in between the layers. The layers are placed with distance in between and get a new purpose. This creates a space in-between the layers.
STEP 5: The plan displays the position of the wall and the space that is created in between.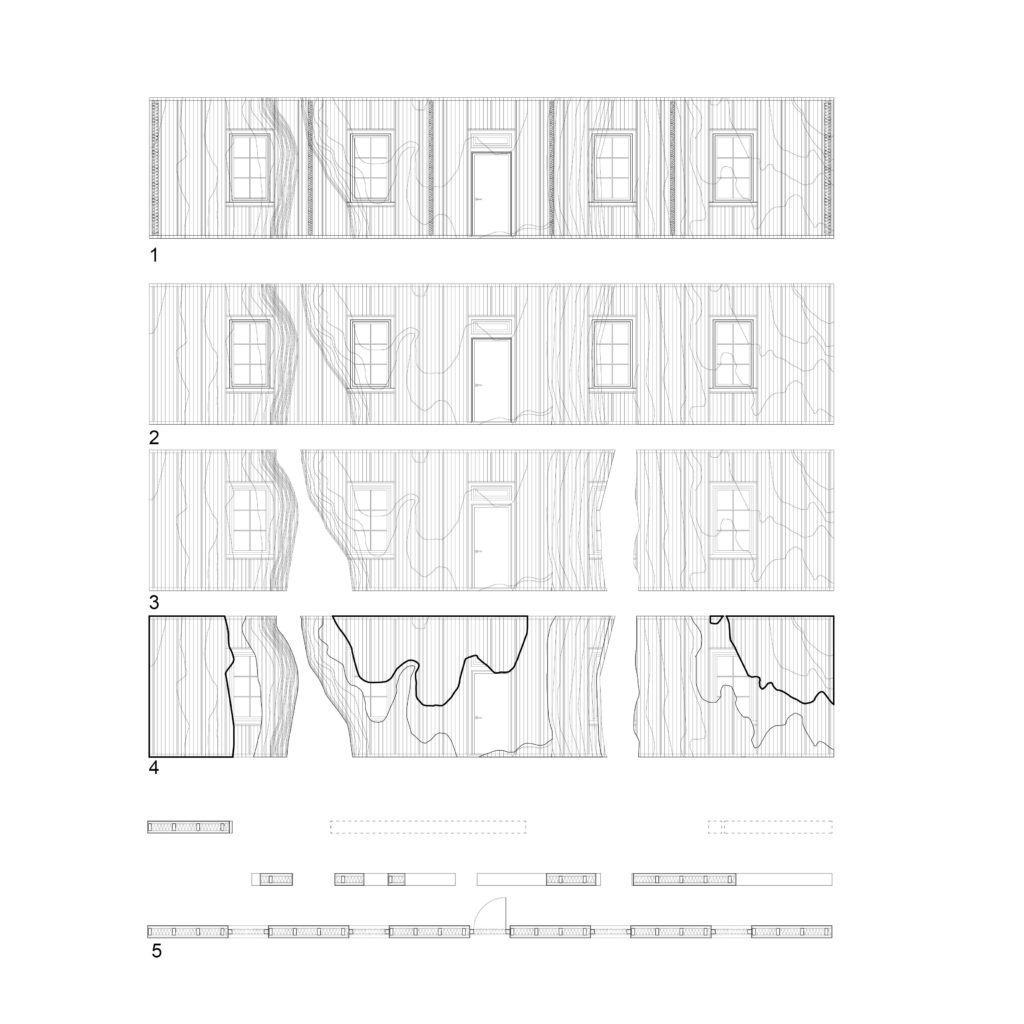 adding materials to the facade