BETWEEN CERAMIC CRAFT AND ARCHITECTURE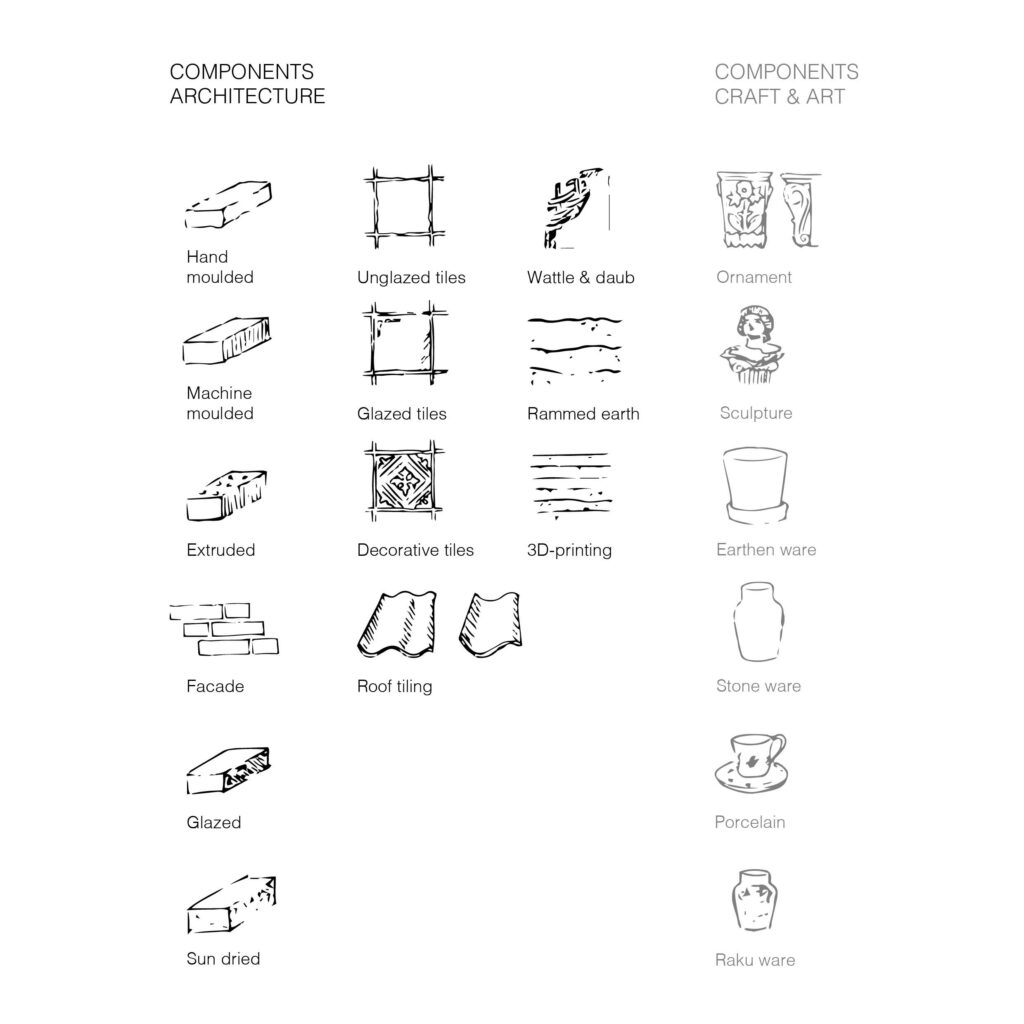 "Ironically, though one of the wonderful qualities of clay is that it can take virtually any form, the principal building material made from clay, the brick, is a rectangular box shape with sharp edges and crisp corners. Nevertheless, there have always been builders and architects drawn to the malleable qualities of mud" (Staubach, 2013)
Each material has developed its own form language and specific connections to style, time and region. Going beyond this, there are a vast number of non-traditional uses and applications of ceramics in architecture. It can be done by unexpected material composition, borrowing or appropriating elements from craft and/or architecture, or by applying methods in new ways. There is a playfulness in the overlap between ceramic architecture and craft that I as someone who practices both, find inspiration in.
Hertha Hillfon
Ceramic sculptures in the shape of cabinets. Borrowing their shape from furniture and hand crafted through slab-building, a technique otherwise mostly used within craft, the sculptures bridges the space between sculpture and architecture. 
—
Wang Shu, Amateur Architects
Wang Shu plays with material reuse in many of his projects. In the case for the project Ceramic House, 2006, the entire facade is clad in the small tiles used for testing glazes commonly used in pottery.
—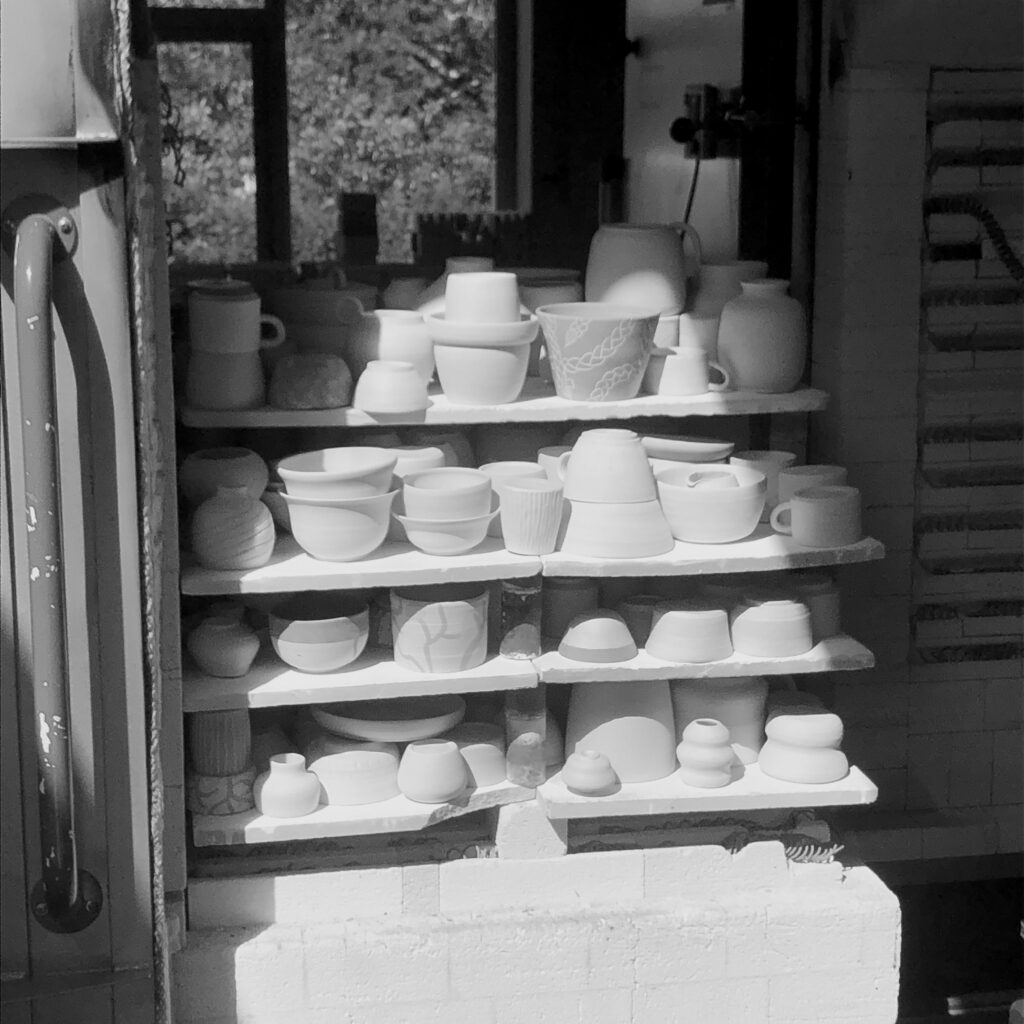 Bisque fired ceramics stacked in kiln: the effect
of being stacked in a group becomes almost architectural.