For good or glory?
An investigation on what one can learn from a current Swedish architecture debate about aesthetics and perception of architecture
«It has taken me this long to work out that maybe architecture is a mess; not an aesthetic mess but a much more complex social and institutional mess»
Jeremy Till – Architecture Depends, 2009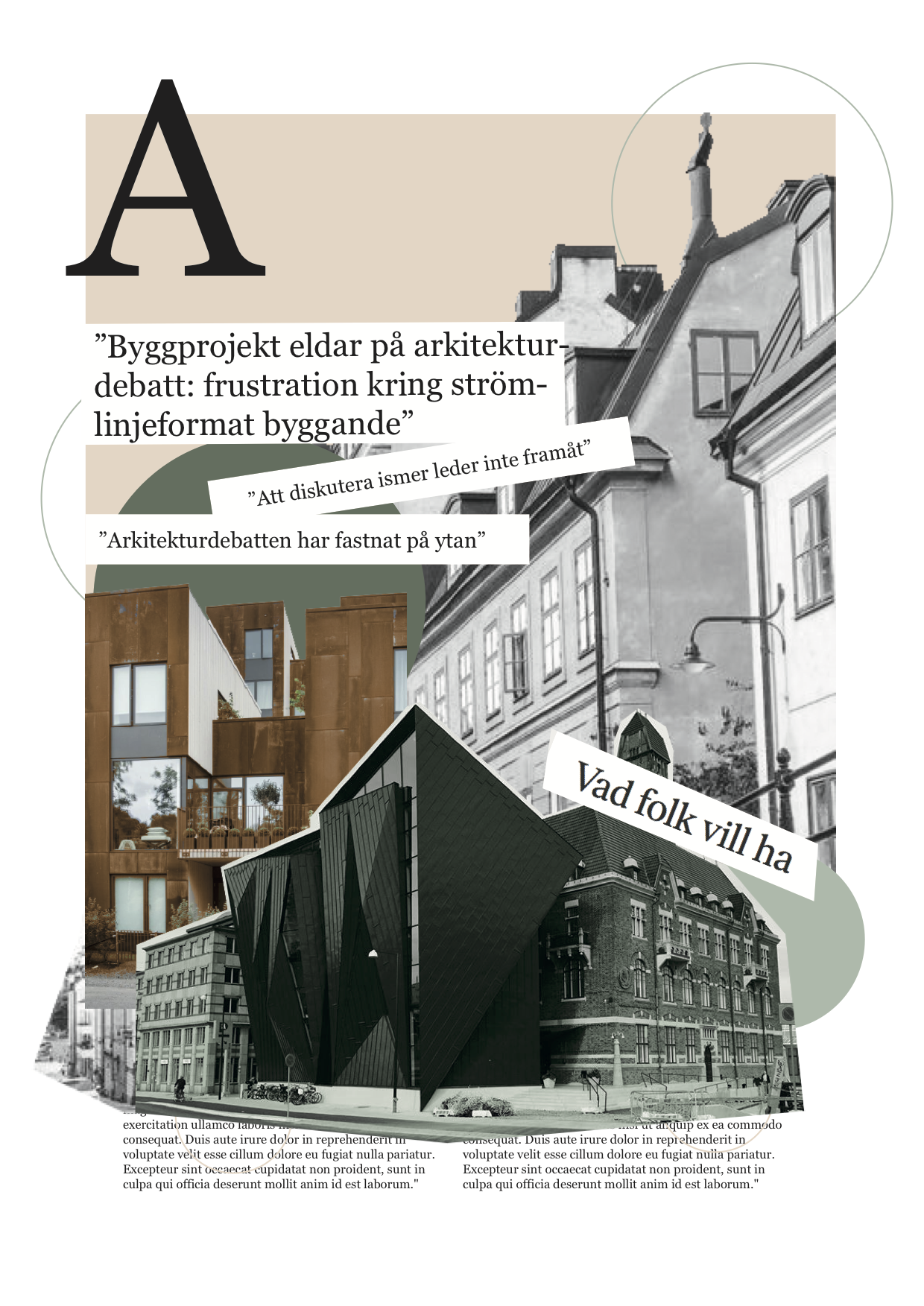 Introduction
This thesis takes off in the public debate on architecture, aesthetics and style which is currently taking place in Sweden. The debate which began a couple of years ago is driven by civic movements who are concerned about today's building and that it does not hold good quality. What started as a criticism of the architecture produced in Sweden today, quickly developed into a rather hot debate where some non-architects puts the blame on architects and the architects, on their part, defend their work and the architecture by stating that good architecture is not only about aesthetics. What could have been a fruitful dialogue between architects and the public about how we want to further develop our cities has become a non-constructive and polarised debate. How can we learn from each other? The purpose of this thesis is to, through literature studies, interviews and design, investigate how a public debate on architecture and aesthetics can be lifted from just being a non-constructive and polarised debate and become a meaningful exchange of views.
Read the full thesis