Adaptive re-use for future generations
by Aleksandra Kuklinska, Sarah Lozinguez
Keywords: students, knowledge, center, transformation, cultural heritage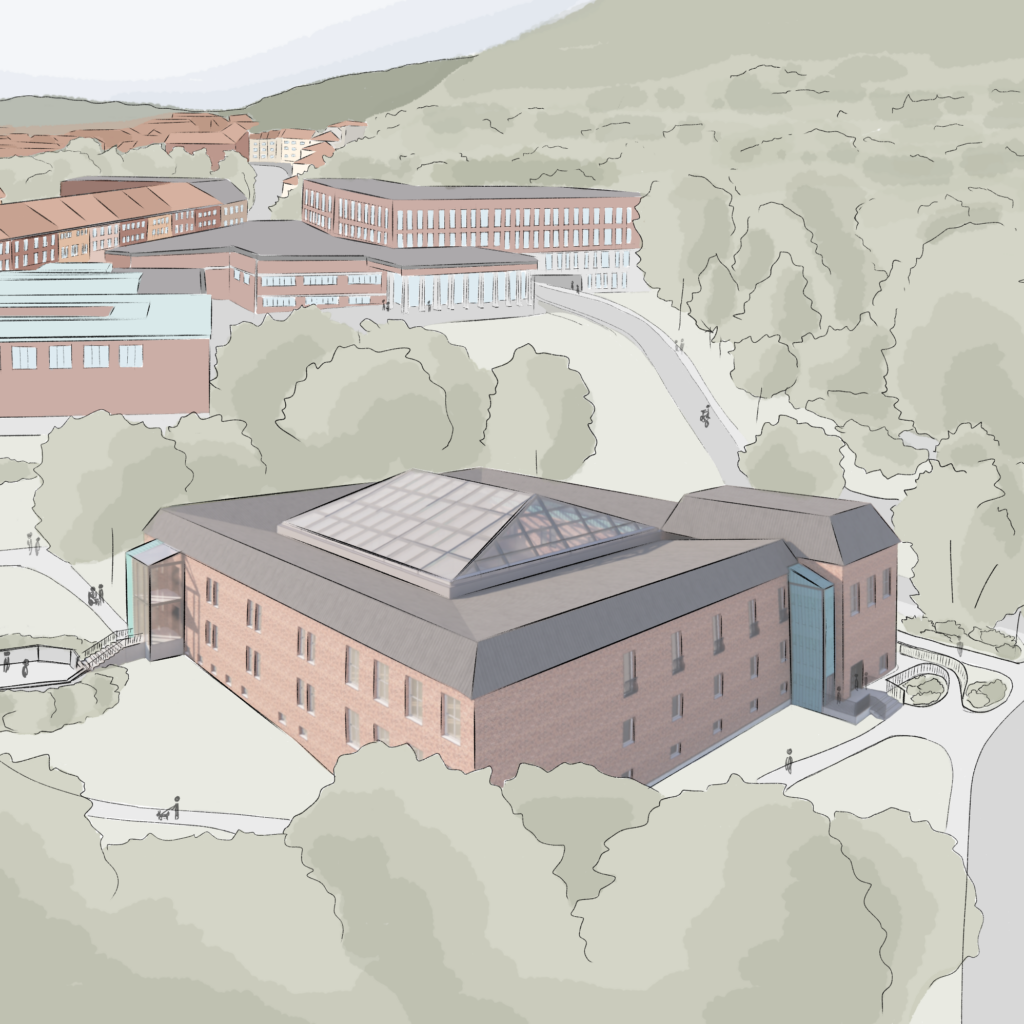 The courthouse was built in 1948 and till 1994 was a place for the Court of Appeal for West Sweden. After that time that building was used for educational purposes as a part of Gothenburg University but in 2020 the academic department left the building. The courthouse was then in lack of interest in any other university and was staying empty.
The main focus of our project was the aspect of preservation of the cultural heritage in relation to the new quality of the spaces and new possibilities for future users. The functions that we've proposed are focusing on students and their development. We named the building – 'Center of Knowledge', because the main goal of that space is collaboration and sharing of knowledge between students but also to inspire younger generations.
The booklet collects the most important stages of our work and finalized it with the final proposal.
Image 1 functional diagram
In the first stages of our concept work, we discussed the atmosphere that we felt during inventory week. That helped us to understand what we like in the building that we want to preserve and what we don't like that has the potential to be improved by us. We were trying to set boundaries on what we wanted to do for the preservation. Our main priority was to keep the stairs, corridors and the outside facades in their original shape. At the same time, we allowed for more changes in the partition of the rooms, inside facades with the courtyard and the entrances.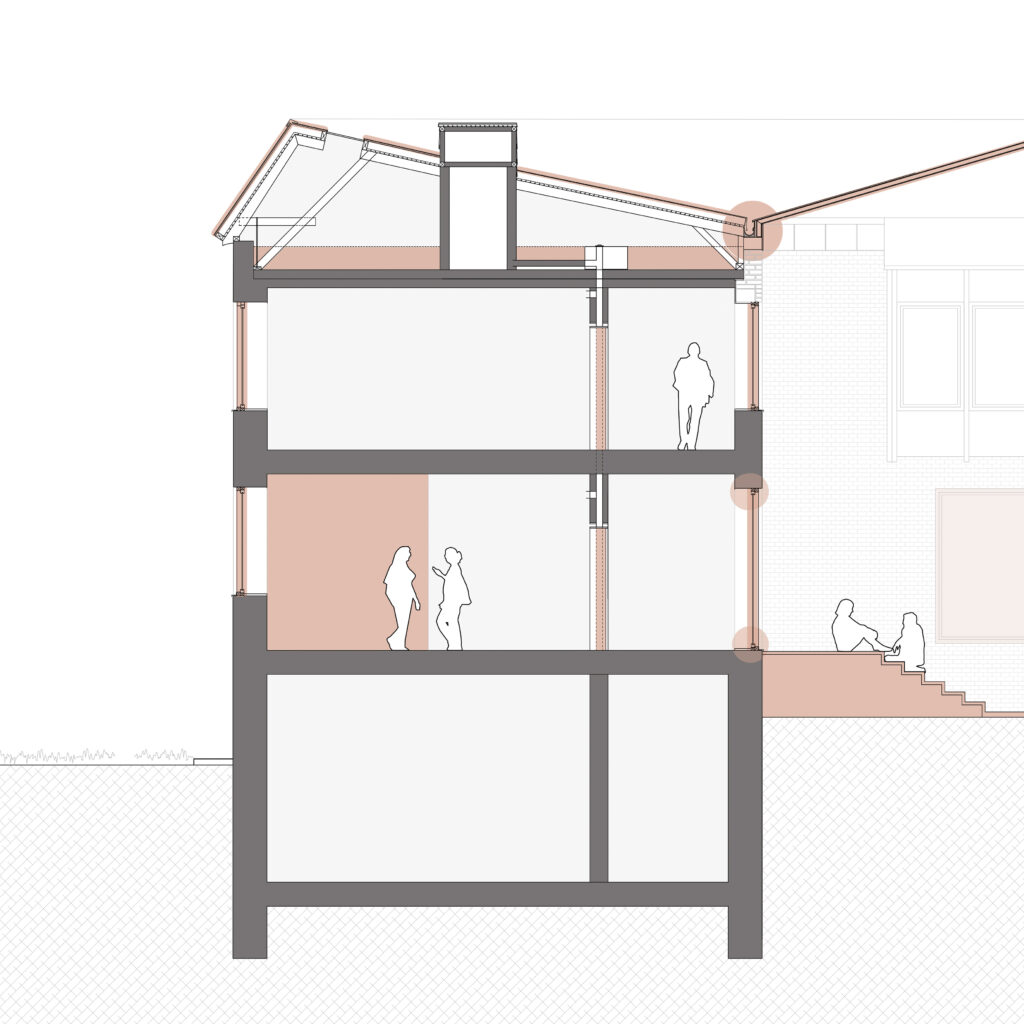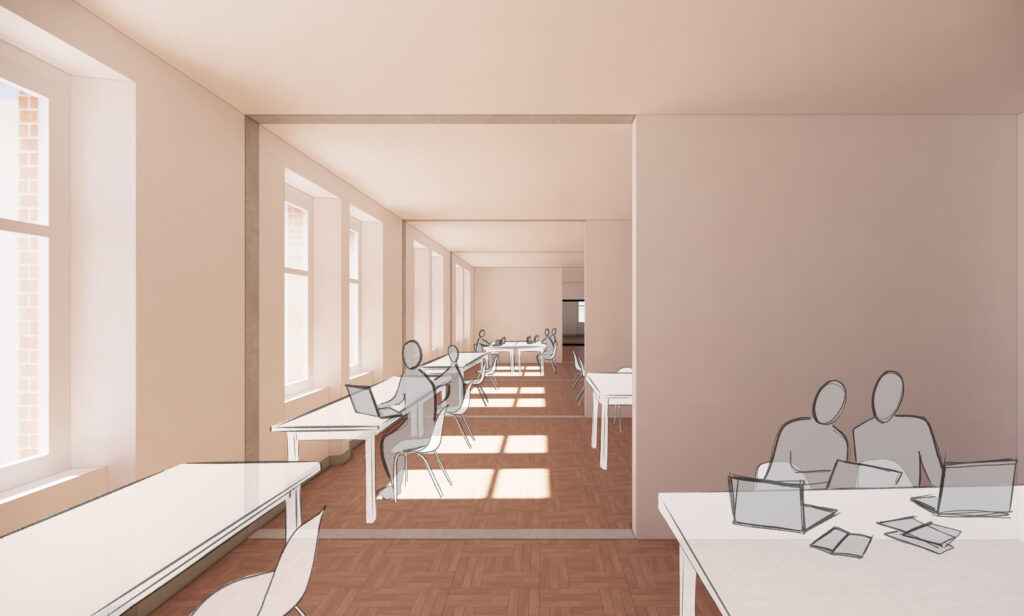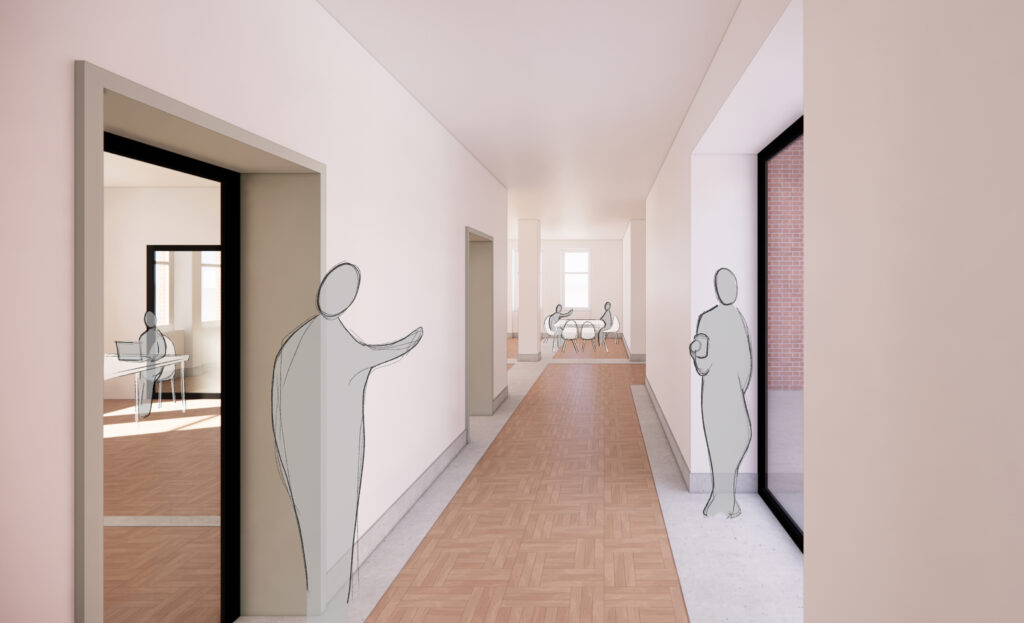 One of the biggest interventions that we are proposing is closing the yard with a glass roof. One of the arguments for that was the possibility of using that space more efficiently. With a closed yard the building will gain more space and could become a connector between the student hub/incubator and public exhibition spaces. We see a big potential for the café in that place to increase the open spaces for social interactions.
Another aspect of closing the yard was the microclimate and potential drainage problem. Since the building is not insulated we wanted to reduce the possibility of heat leakage from the building.
That concept is also related to the idea of 'opening' corridors. The closed yard can be a visual extension of the corridors; creating a more spacious and brighter atmosphere inside.

last edited June 2022 – By Elke Miedema