GOD TO SUNYATA
– Transform a Christian Chapel into a Buddhist-aura Gathering Space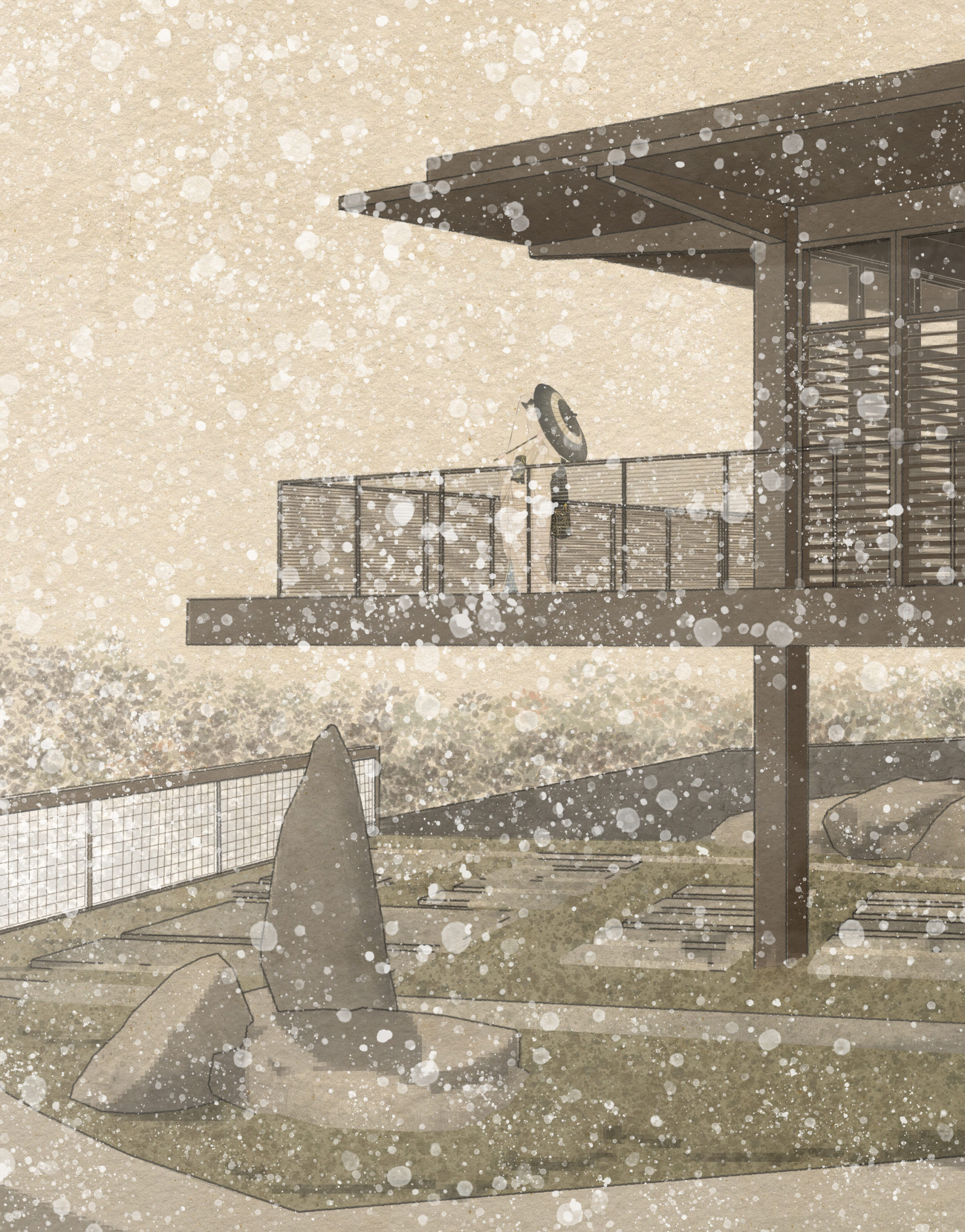 Nowadays, religion is out of public view. It is generally regarded as irrational doctrines or superficial stereotypes of spirituality. However, theology is right at the core of soulless modernity (Weber, 1930). So does it to modern architecture. This thesis is not only a callback of our nostalgia for spirituality but also a chance to clarify where we are and who we are.
In a broader perspective, the communication between the Western and the Eastern world is deficient. There are few studies on the comparison between Christianity and Buddhism. Meanwhile, the research between Christian churches and Buddhist temples falls short in Architecture as well. In some sense, the thesis targets to fill some gaps in the field of intercultural communication.
This thesis investigates spatial characteristics of religious architecture in the context of Christianity and Buddhism. This thesis starts with research into selected buildings serving as a framework for design. The analytical language derives from The Formal Basis of Modern Architecture (Eisenman, 2006) and Space and its Formal Language (Zhang, 2003). The analysis focuses on the layout of plan drawings and examines how the theological beliefs influence the form of space?
The thesis proposes a speculative design aiming to transform a Christian chapel into a Buddhist-aura space, a gathering place for both Buddhists and non-Buddhists. The site is a testbed for the conclusion drawn from the analysis. It also functions as a lens to further explore the relationship between two religions and the shift of the meaning of space during the transformation process.
Keywords:
Christianity / Buddhism / Comparasion / Space / Transformation
---
CONTENT:
PART.I_INTRODUCTION
PART.II_ANALYSIS
PART.III_CONCLUSION
PART.IV_PROPOSAL
PART.V_SUMMARY
MORE DETAILS IN THE BOOKLET!
---