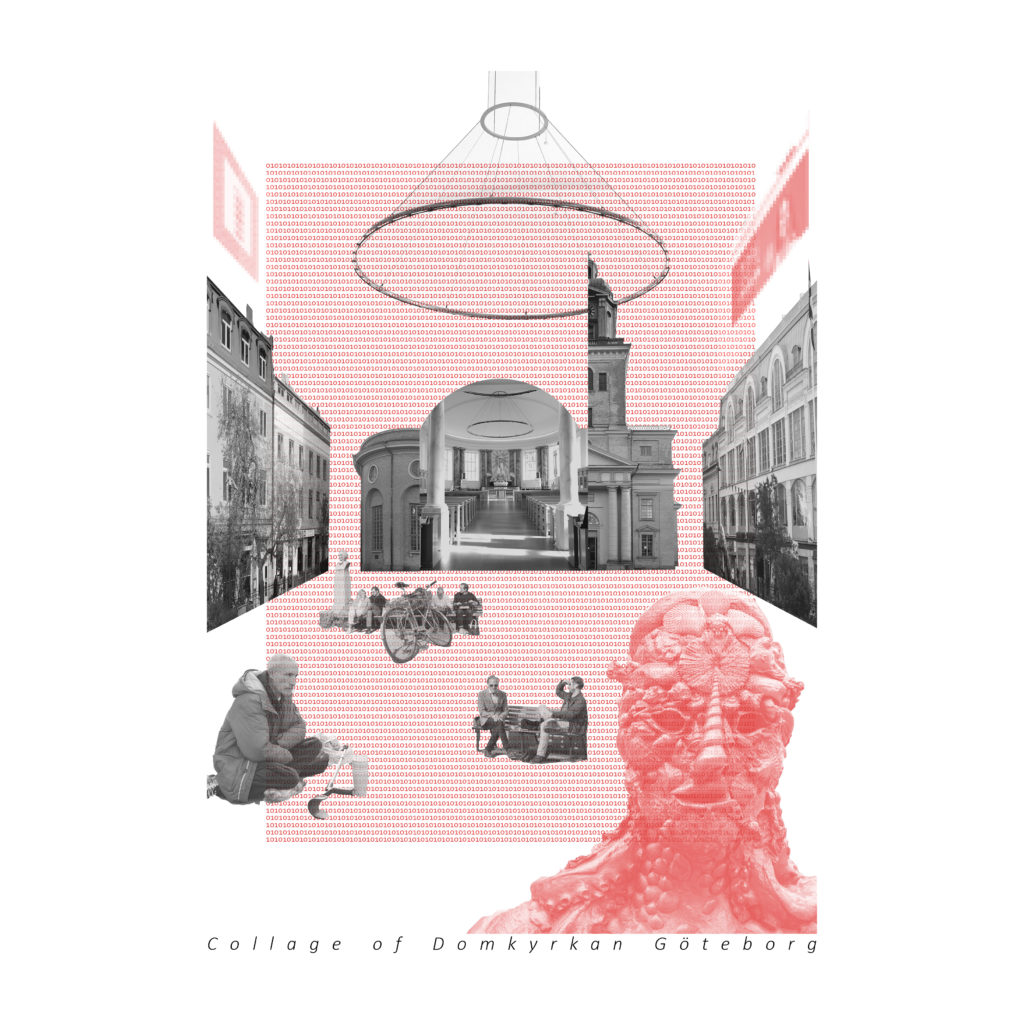 Domkyrka, a place of mix.
Christians are serenely praying and meditating inside Domkyrka. While people are shopping in the commercial area around Domkyrka. The virtual world, for example, online shops, is invading physical space, especially during the pandemic. These three different layers emerge in Domkyrka. But in another sense, they are separated.
This proposal intends to present all these different layers and provokes thoughts on where we are and who we are.