–SITE ANALYSIS–
The site is located at a very active daily community with mixed functions of markets, shops, parks, squares. It is close to the transportation hub and concert hall in the north, and is easy to access for residents, tourists and citizens. A lot of leisure activities take place in this land. People are dating, drinking coffee, picnic and playing here, but no influential art building exists here, only sporadic private galleries.
Therefore, choosing this area as the design site, not only supplements the activity richness but also gives art enough opportunities to join everyday routines. As a result, what usually happens in this area is important to be mapped. It is also essential to decide what kind of communal space in the konsthall should be designed. Even the outside landscape is supposed to meet people's preference here. With active daily functions, art building in this site has great potential to become a famous meeting place in Gothenburg.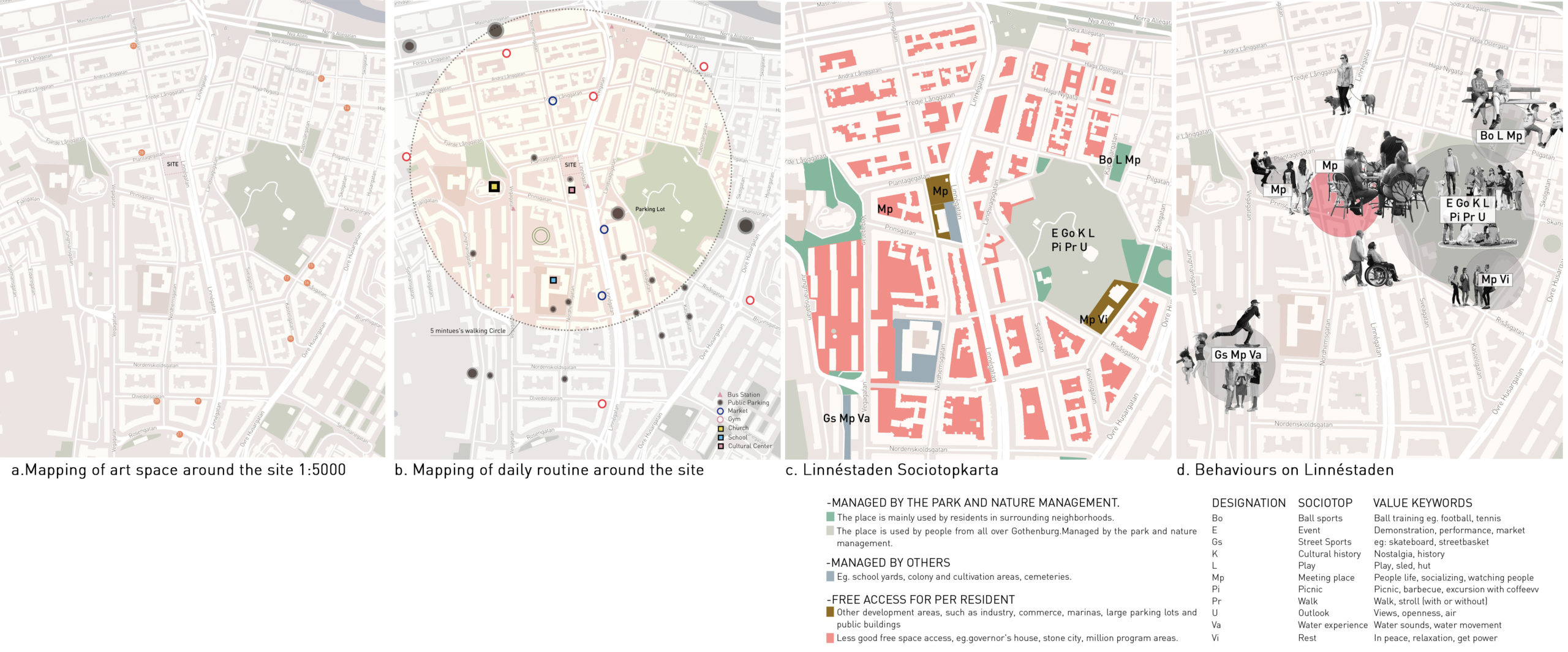 ---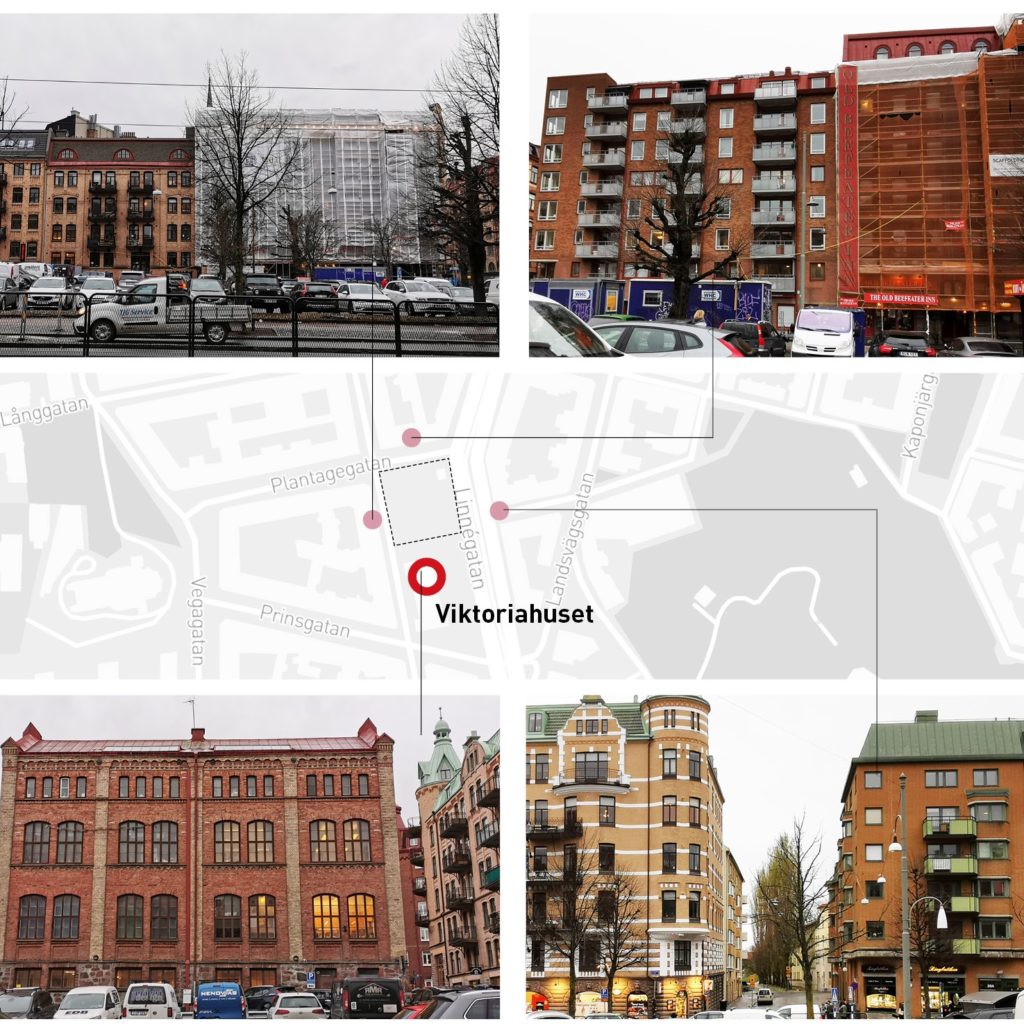 bRICK CONTEXT
The buildings around the site adopt traditional brick structure with red brick or yellow brick, and the site is located directly in front of the street. The whole facade will be displayed to the public. The new design can be an important part to continue the street scene.
There is an important cultural building next to the site called Viktoriahuset. It has the same site situation with this thesis. For this thesis, beside the building, an art hall with mixed functions will be designed to continue people's activities, while complementing the lack of art in this area. The konsthall and Viktoriahuset have a consistent goal, which is making people's spiritual and cultural life better. How this new building response to the viktoriahuset and express its own architectural language will be an important point when researching.