Transform the past to live in a better future
Renovation of a former education centre in Brussels into a new social hub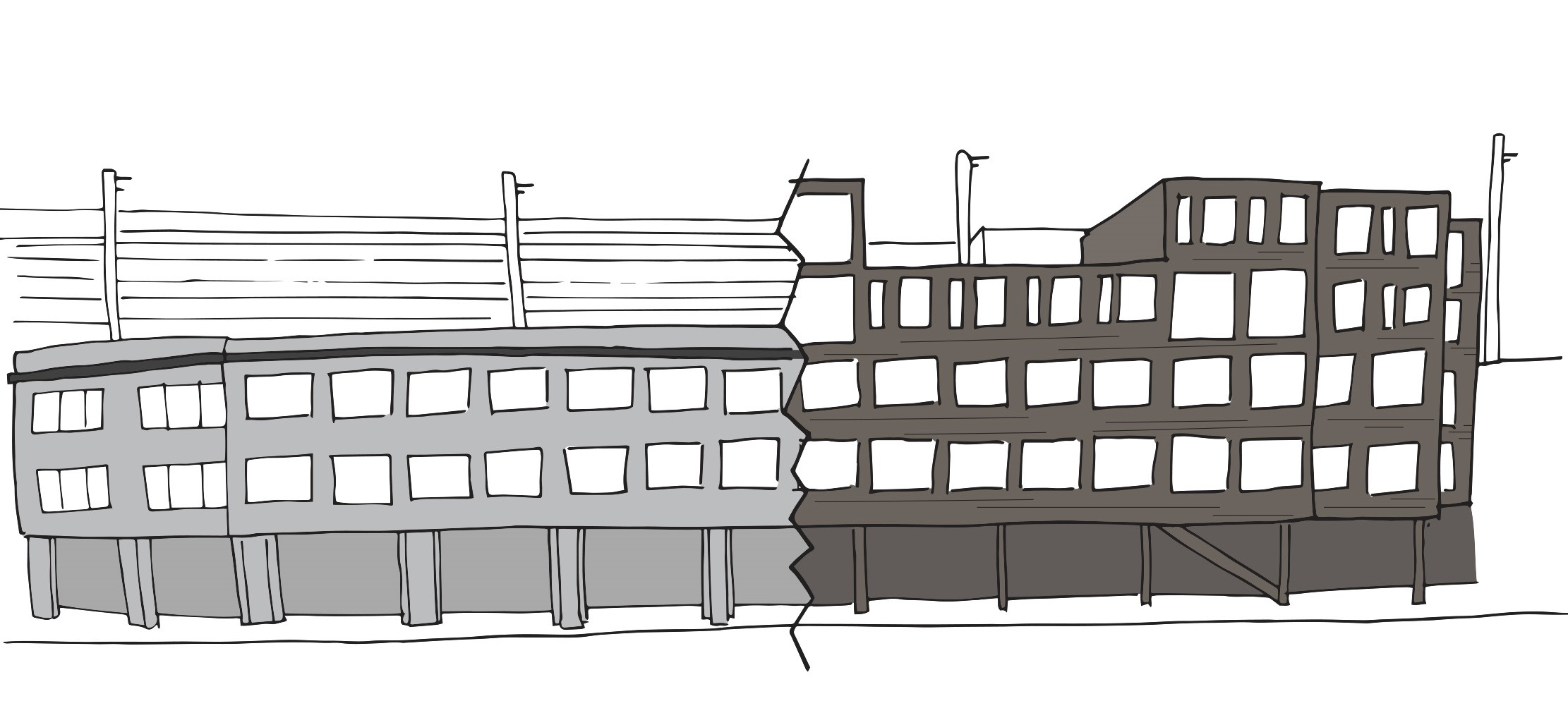 Renovating old homes is not about making them look new… It is about making new unnecessary.

– Ty Mcbride
---
---
Abstract
"Transform the past to live in a better future" is about a vision of how a vacant building can be transformed into something that is needed and appreciated. The thesis deals with the three dimensions of sustainable development, the environmental, social, and economic implemented in a building transformation project.
In a city, empty buildings are very common, even despite some laws that encourage the owner to keep their building occupied. The vacant building will deteriorate faster, and its area is lost. Some of these infrastructures are old and they have very bad energetic performances. The following research aspires to renovate, transform, improve, extend, uplift a building constructed in 1958.
The site is very challenging. It is located in the urban fabric in Brussels, in a noisy area due to the proximity to a railway, which also prevents the possibility of crossed-ventilation and limits daylight to penetrate inside. It is also next to the city centre, and well connected to many places thanks to public transports, there is also a university campus nearby.
Social sustainability is addressed with the choice of the new program inside the building. The program has been defined according to the needs of the community around and what the building could offer to improve its surroundings, as it is located in a municipality with a bad reputation.
This master thesis was realized in a way that this transformation could be real, it was important that the new program would also assure some financial stability. If someone invests in a vacant building, the person has to be sure he/she could get something out of it. The economical interest is treated by reusing existing resources, and also by better use of the plot.
To enhance its potential, a new lightweight structure of two stories has been added on top of the existing construction.
Finally, the environmental aspect is covered up by a general upgrade with environmental-friendly materials.
Keywords :
Resources, renovation, social/economical/environmental sustainability, existing