Mapping iterations
INTUITIVE MAPPING
During the AHA-festival at Chalmers University in november, I visited the exhibition Datasal which is a musical project built on improvisation in combination with programmed loops and beats. I used the exhibition to explore musical mapping intuitively, drawing sounds that I heard.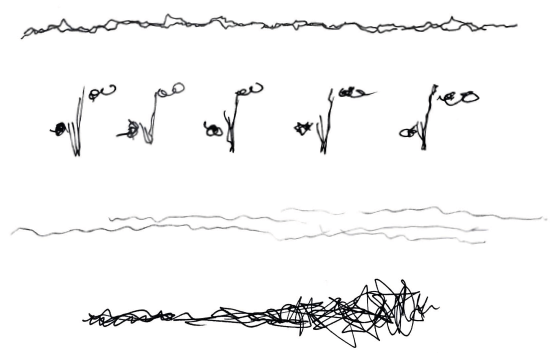 I quickly felt that linear drawing was very restricting, and instead started with a circle upon which I continued to draw layer by layer. I realized that the circular shape supplied me with a frame that makes sense also when mapping architecture, whether it be an interior mapping of a room or an exterior mapping around a building. The circular shape was kept for the final mapping iteration of this course.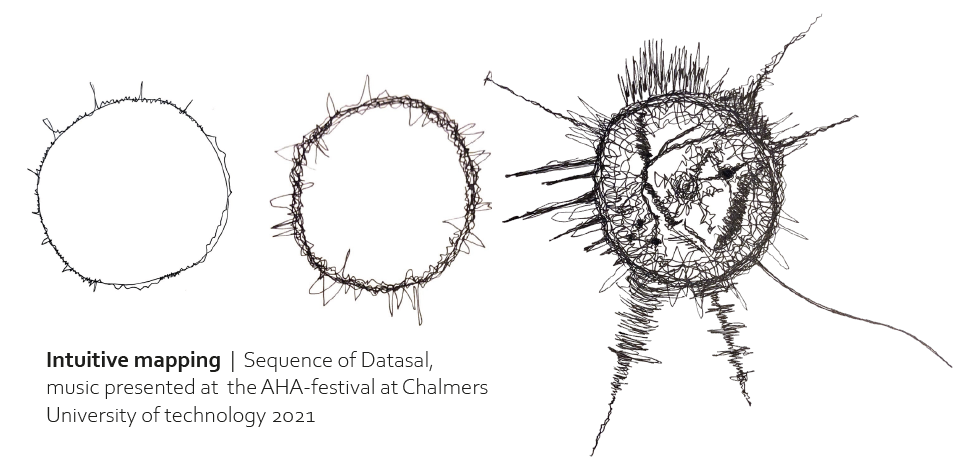 FINAL MAPPING ITERATION
In the final mapping iteration for this course, I used the circular shape as frame to map the features in the five terms of the shared vocabulary. The circular base allows me to work around a building when doing an exterior mapping, and around a room when doing an interior mapping. The model might not be suitable for all spaces, but that will be explored in future iterations.

I first tried mapping by hand, but realised that mapping directly into Illustrator using my iPad and Apple pencil allowed me more freedom, was more efficient and more accurate.

For this iteration, I chose to map one exterior side of a building to allow me to focus on testing the method. I have worked with the Halland Museum of Art, as it gives the opportunity of mapping the meeting between two different architectural expressions through a modern extension to an older existing building.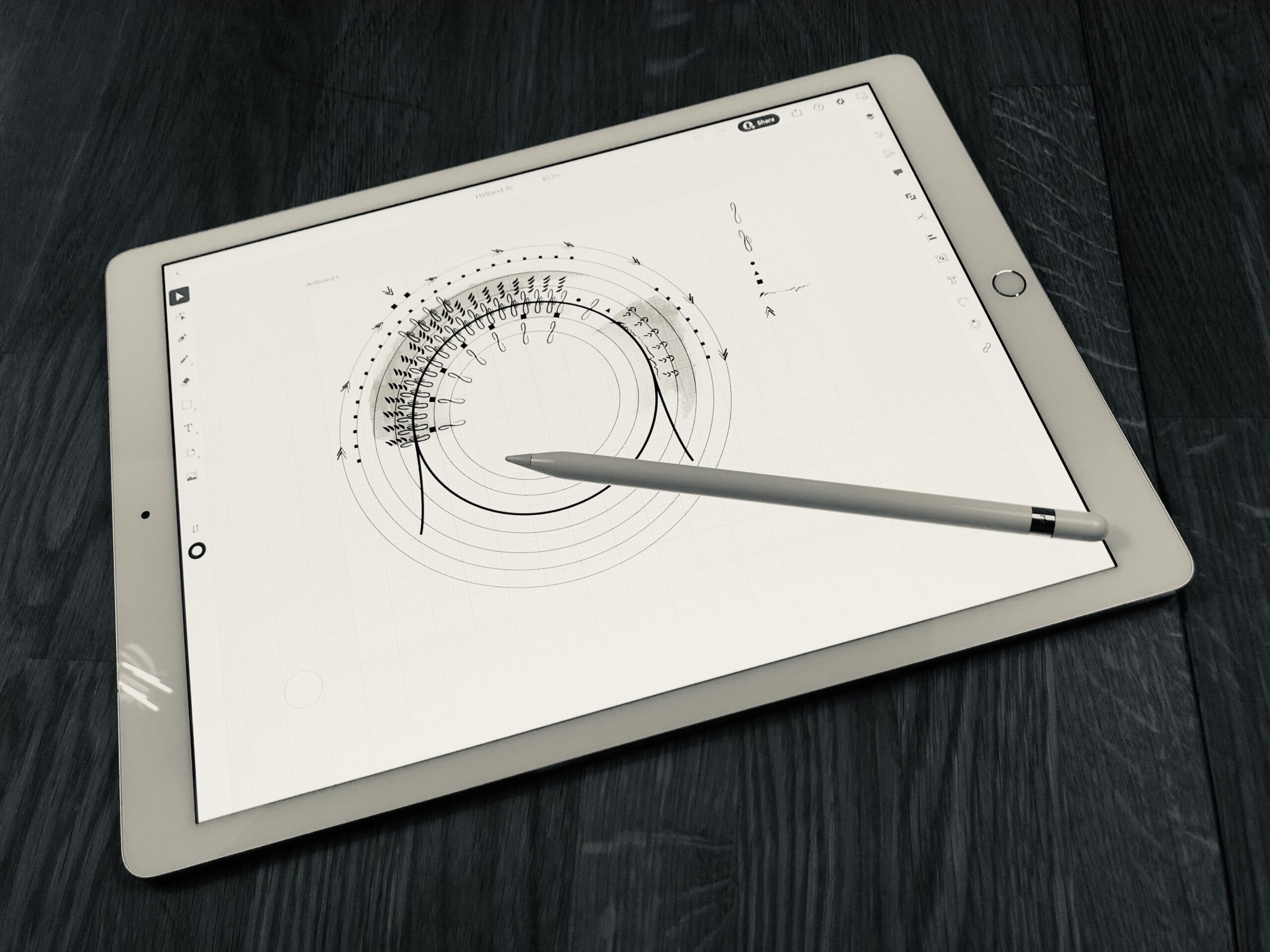 MAPPING DEFINITIONS