Design Proposal
Form Development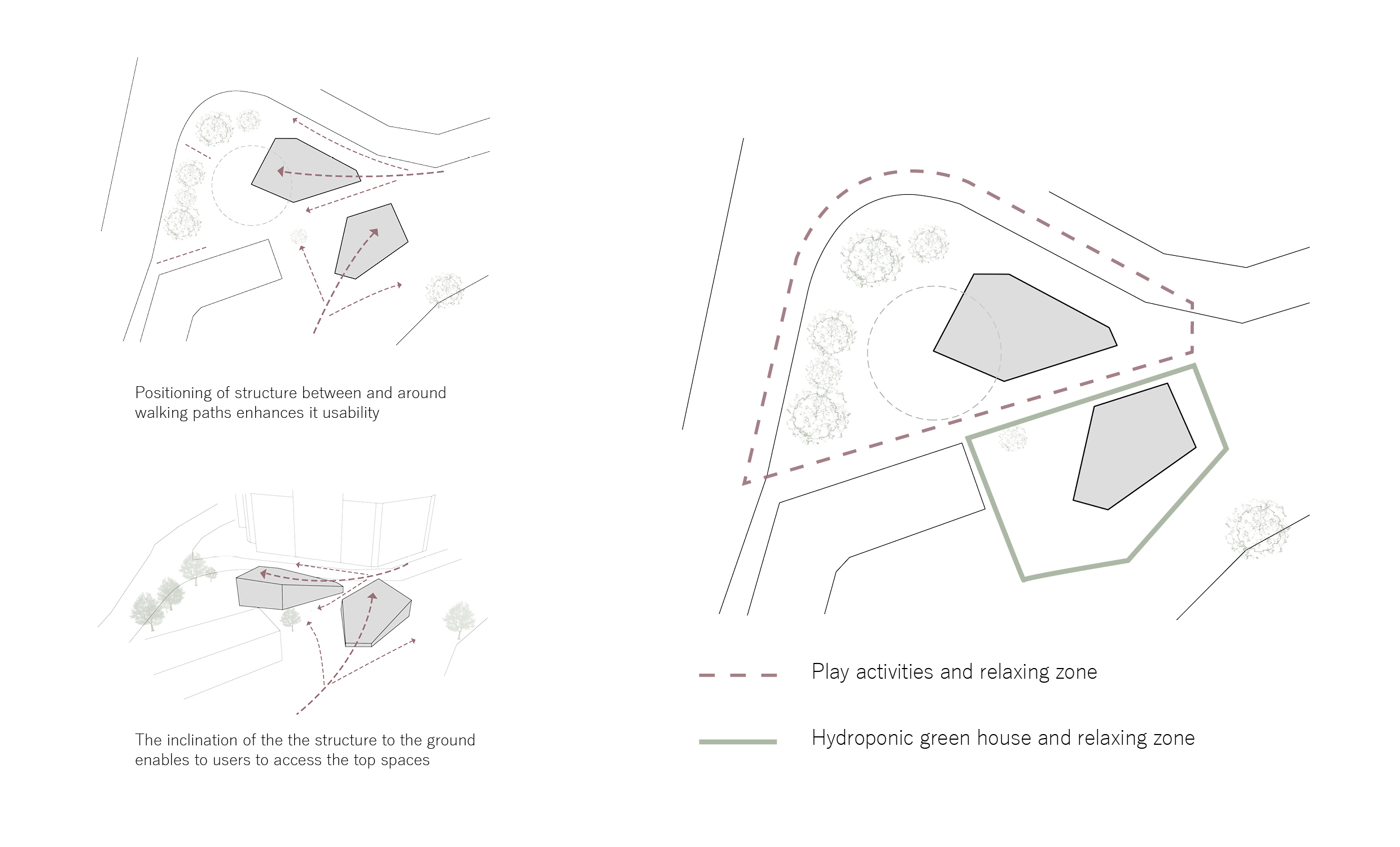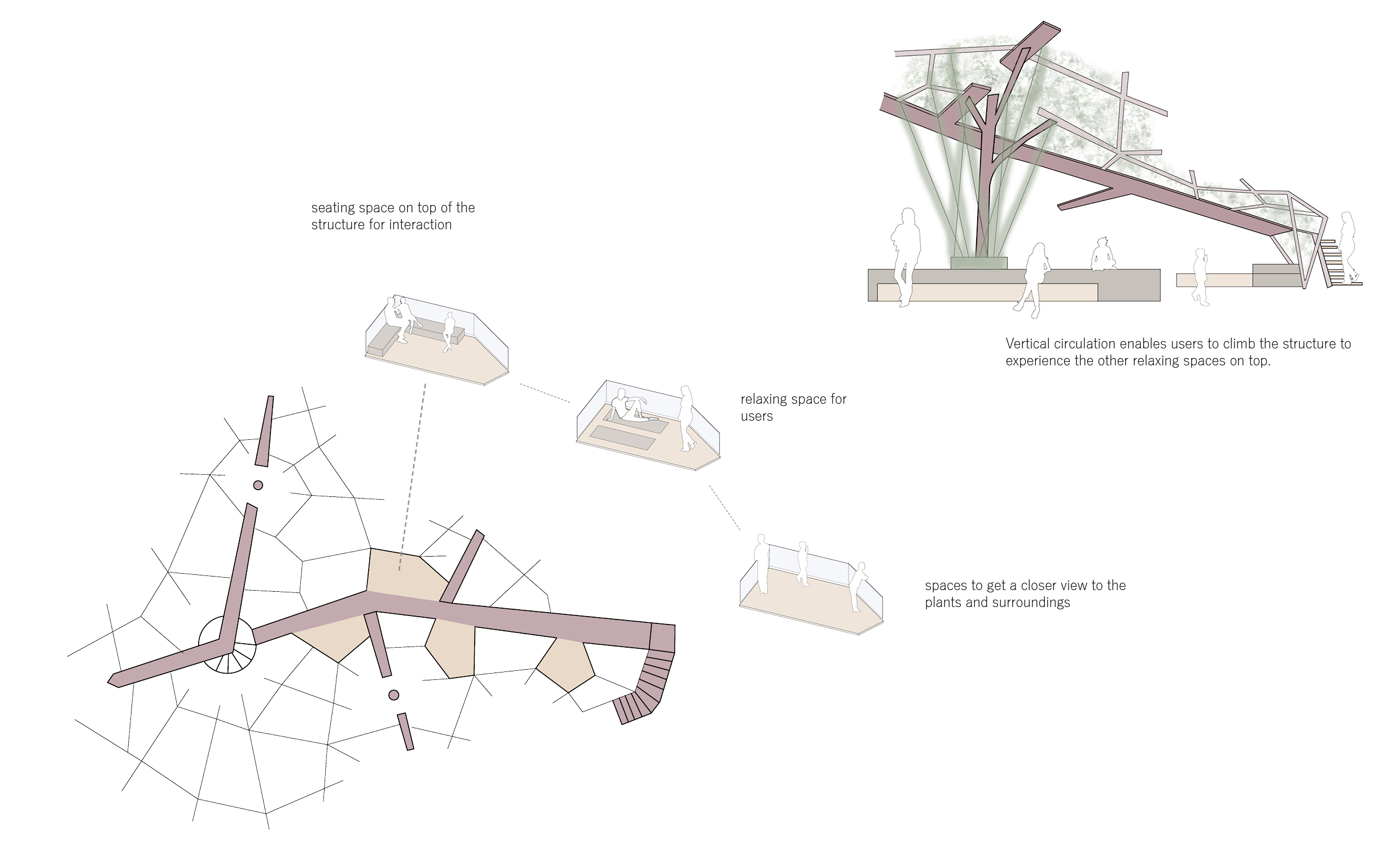 Site Plan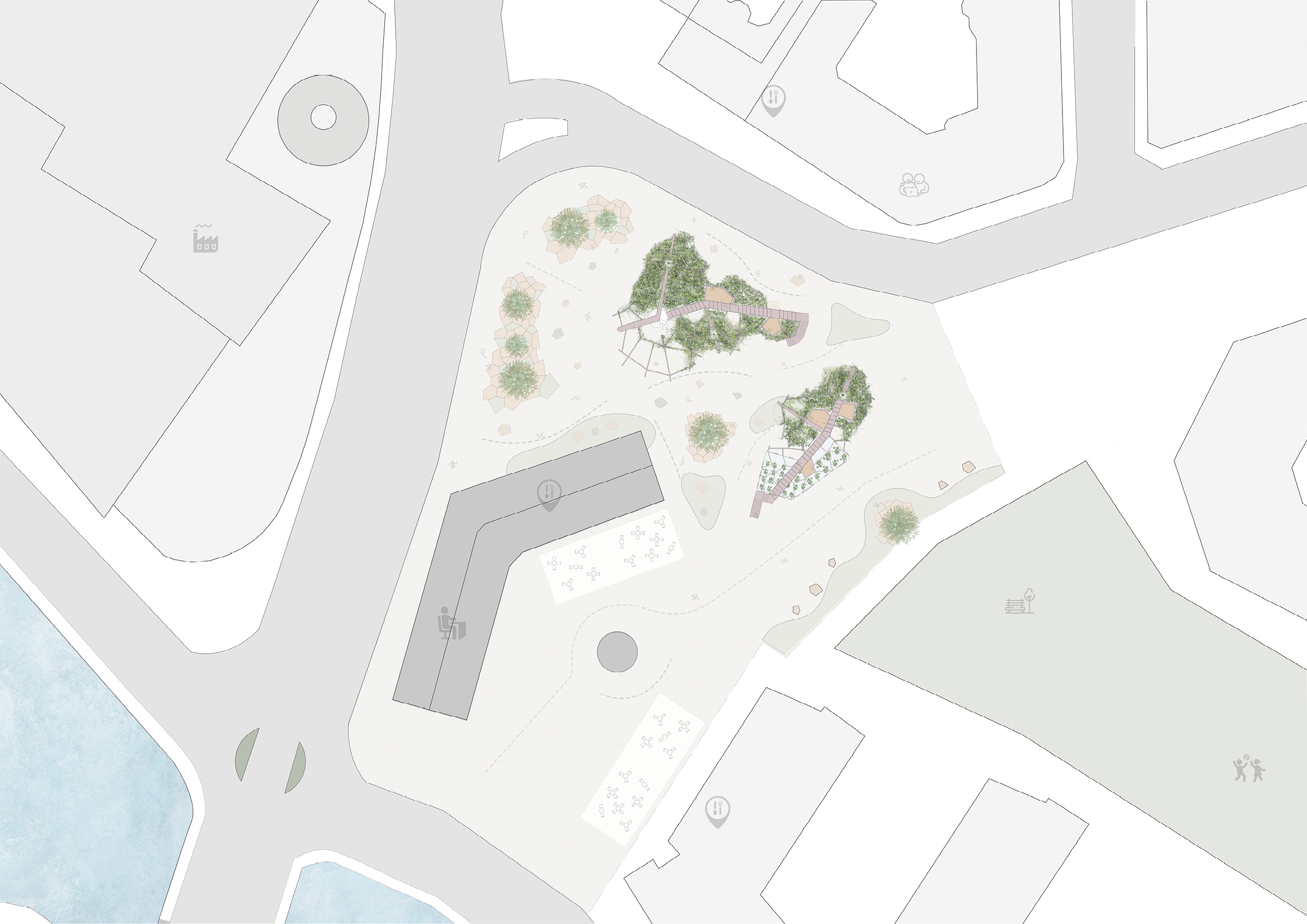 Plan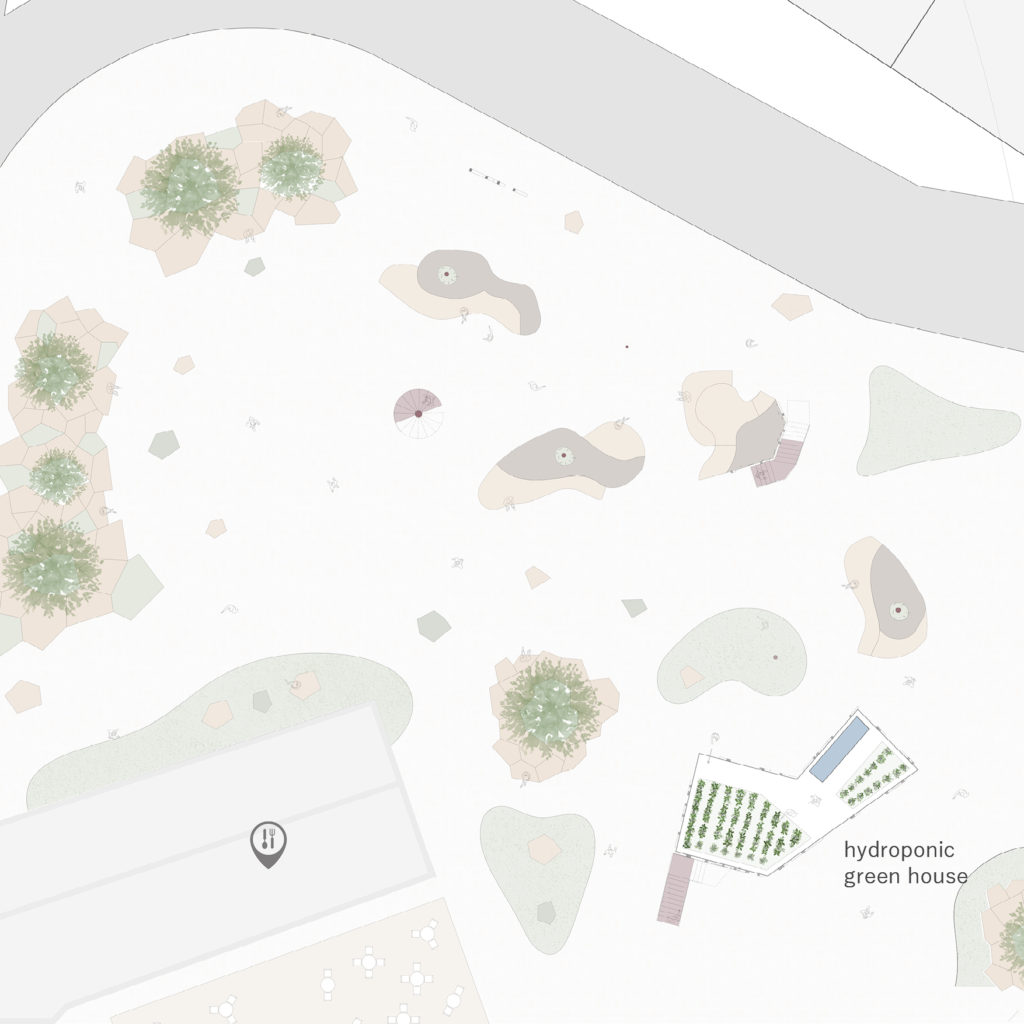 The plan makes provision of diverse sitting space which also allows easy movement. The stair positioning is made visible to the public for easy access.
Section Collage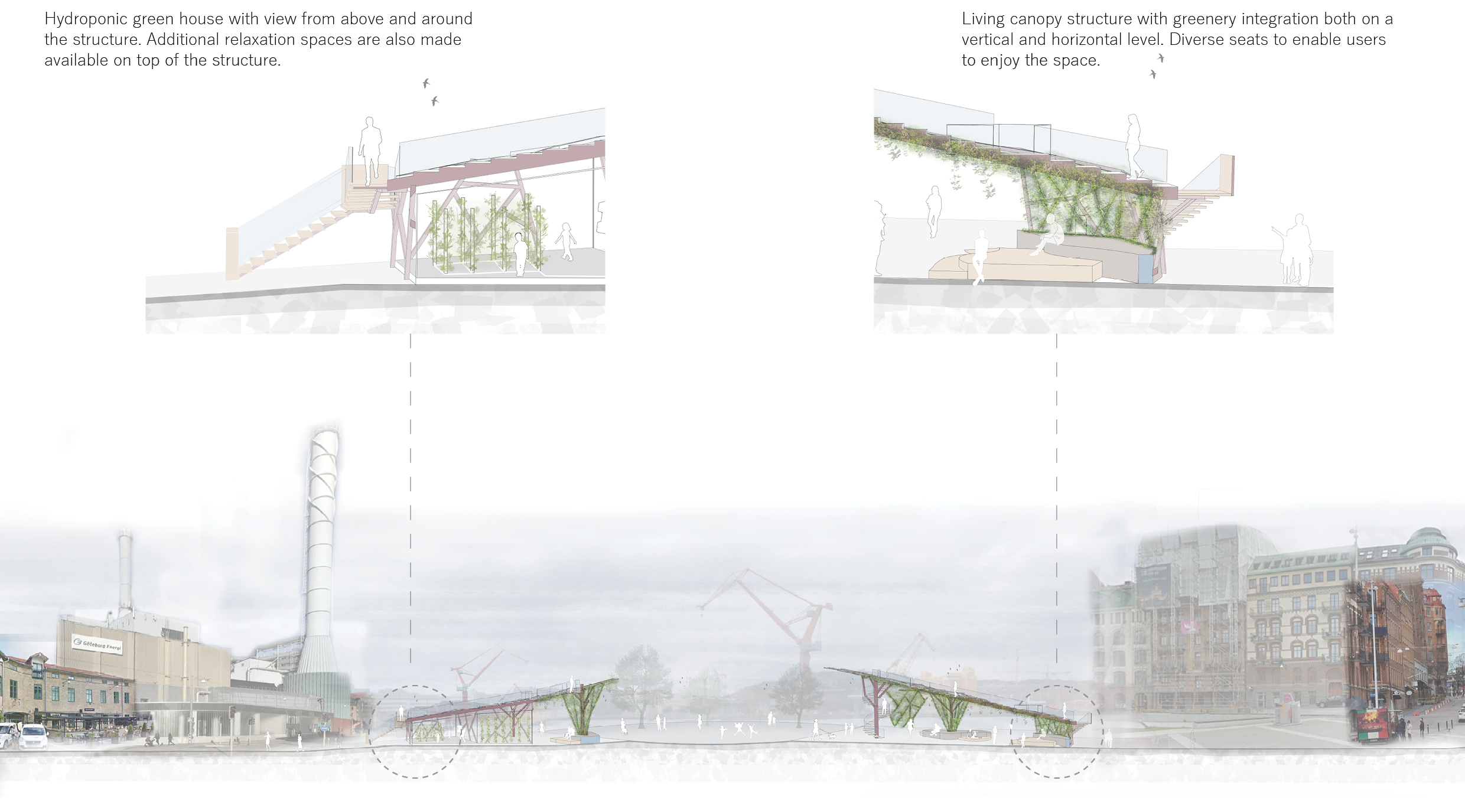 Axonometric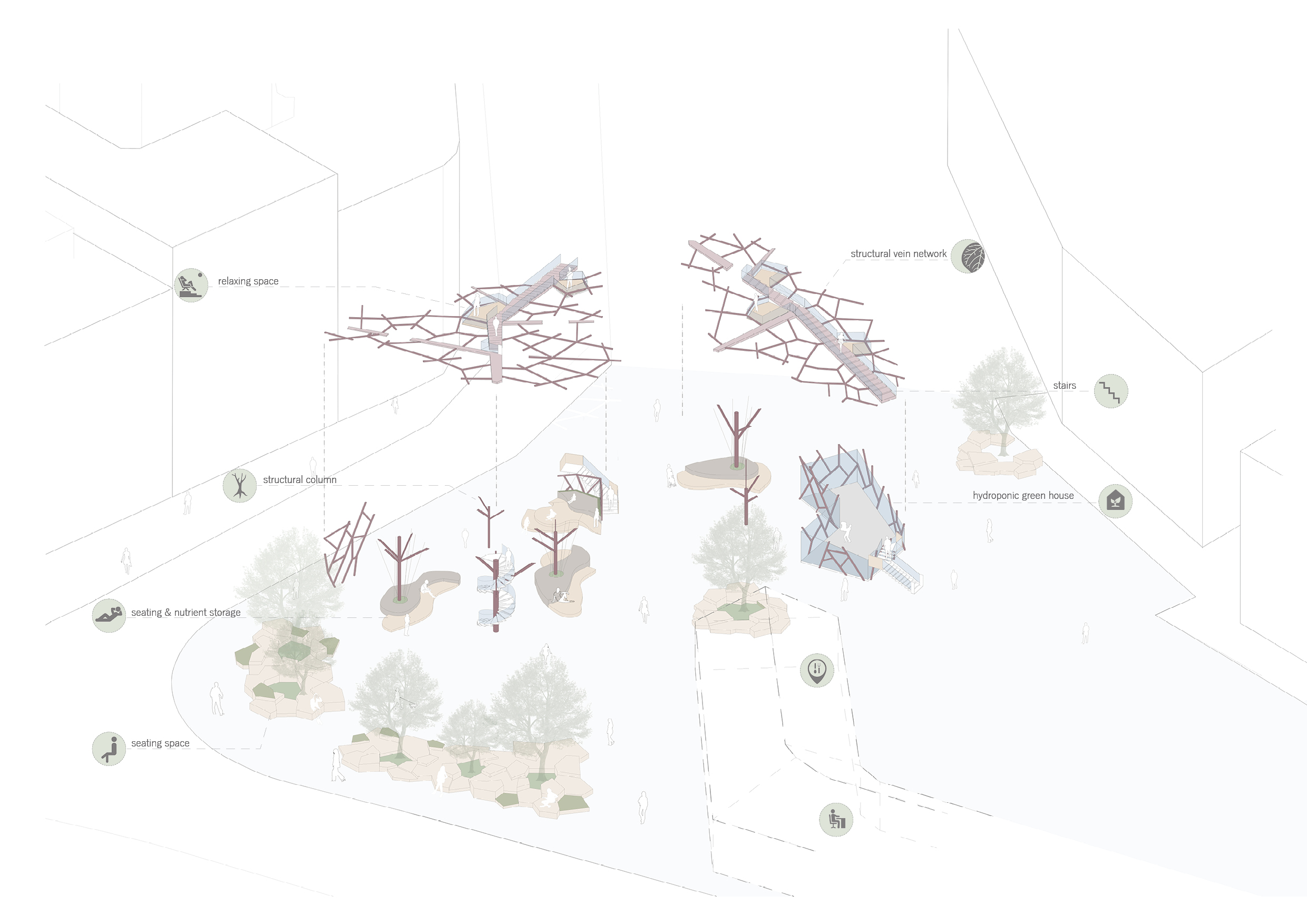 The axo shows the various composition of the structure, with various sitting spaces, hydroponic greenhouse and pocket spaces on top of the canopy as an additional space for users.
Hydroponic System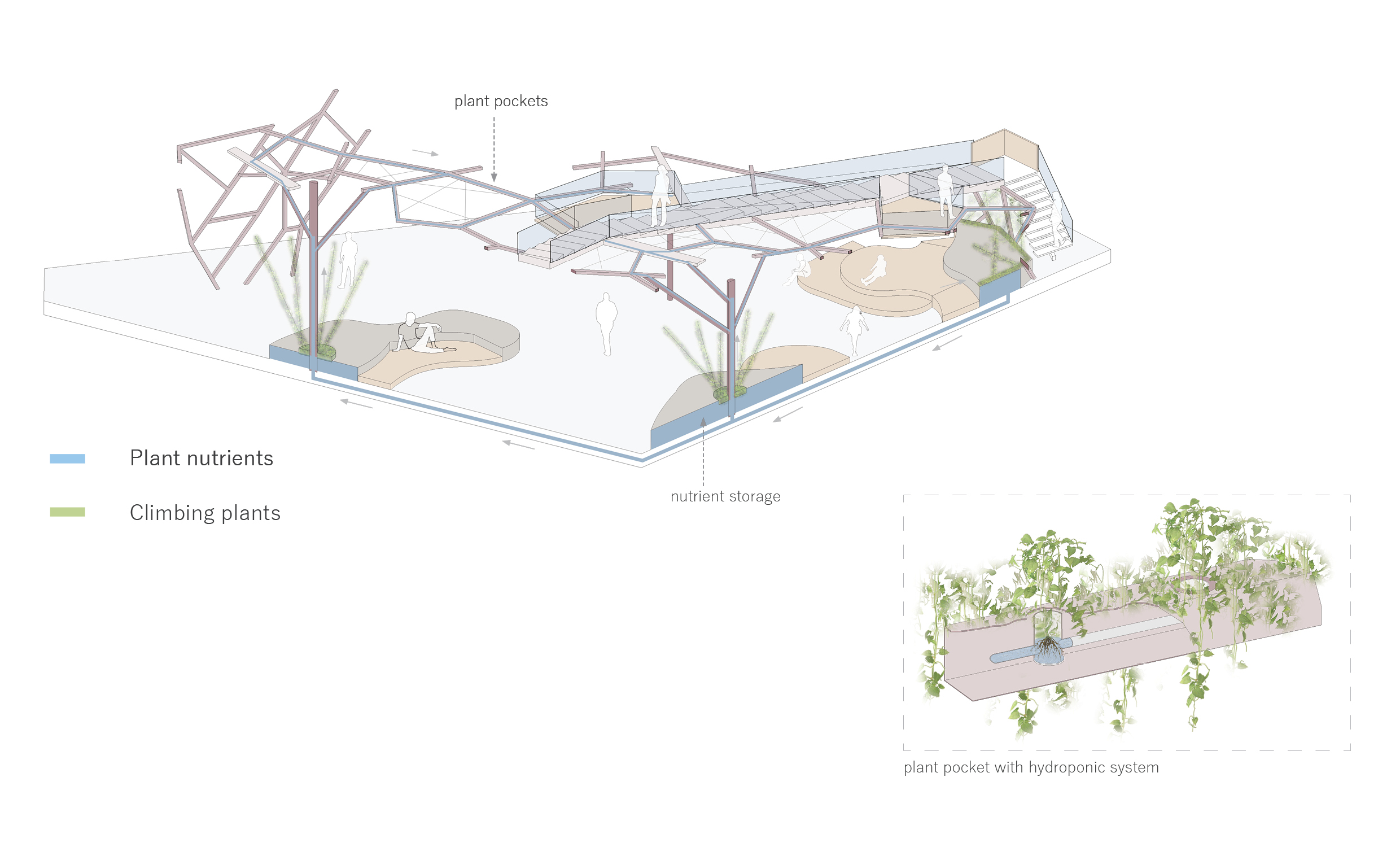 The living canopy structure uses a hydroponic system for it plant cultivation. Seating furniture's underneath the structure houses plant nutrients and irritation water. Nutrients are circulated from the ground level with the aid of pumps through the vertical columns then to the interconnect network above which also houses plant pockets.
Green Space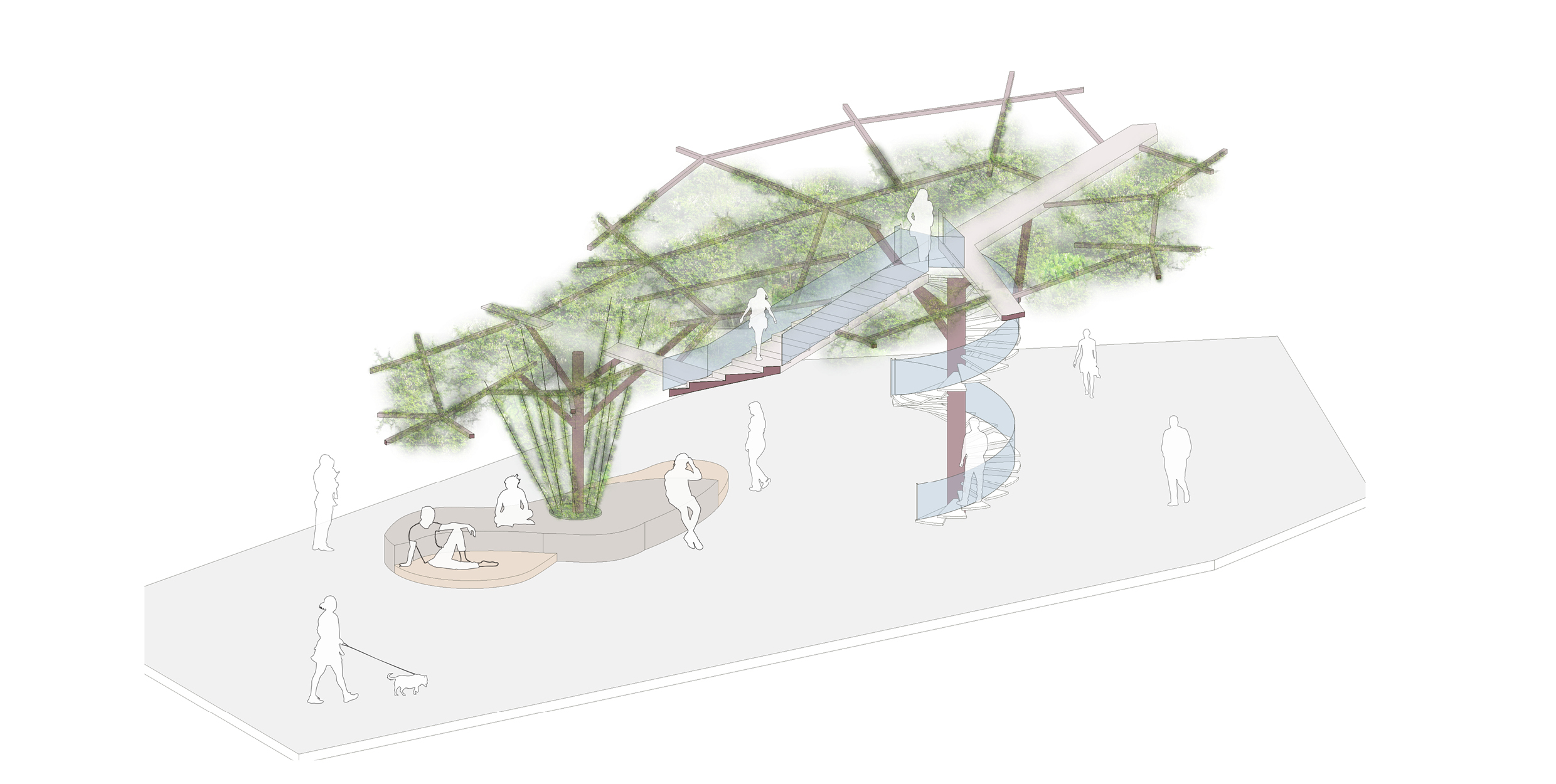 The structure provides shelter and green space for its users, the seating form gives more flexibility in the way the space is used. The vertical circulation enables users to get closer to the green space on top of the canopy structure.
Hydroponic Greenhouse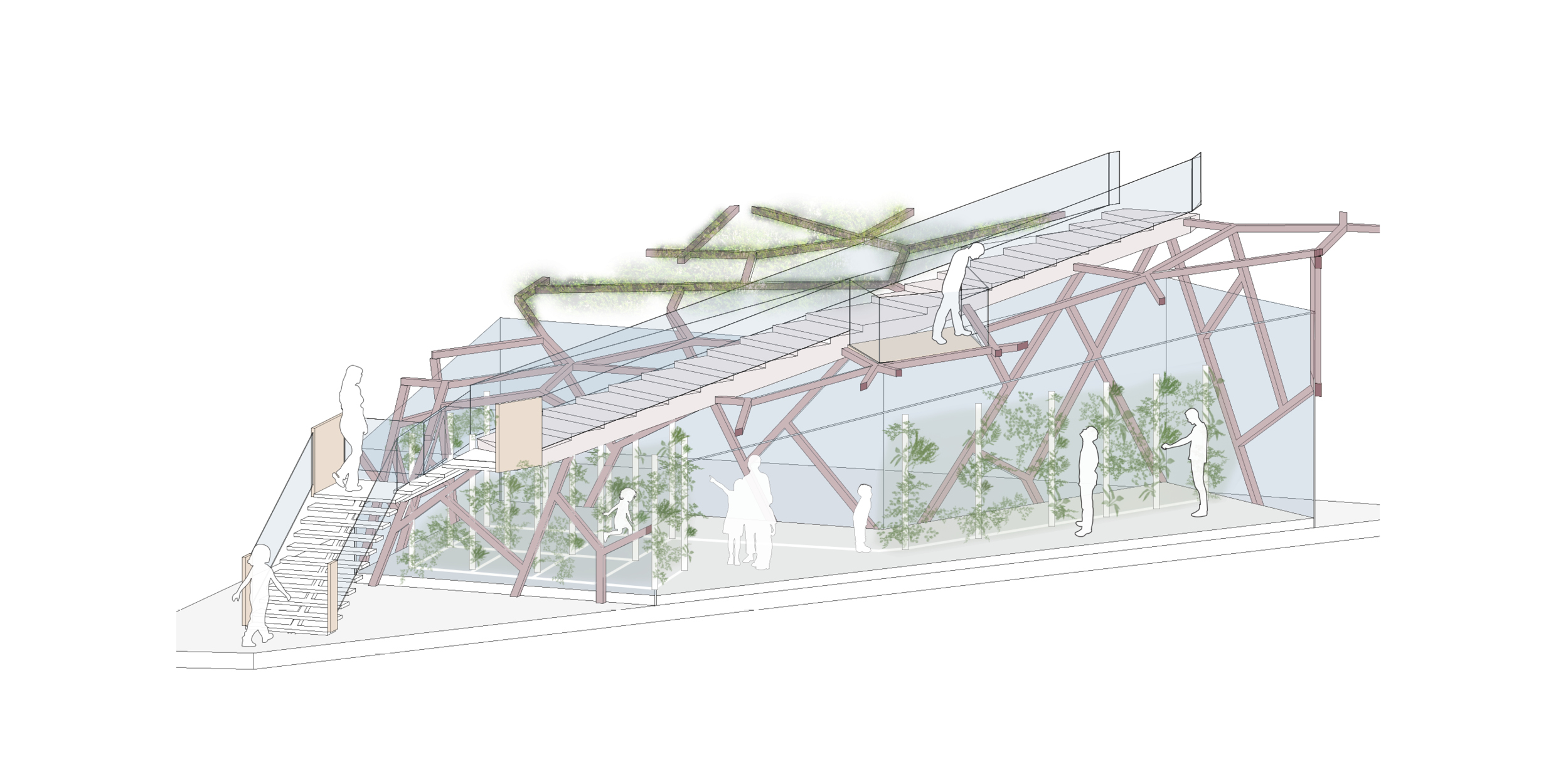 The hydroponic greenhouse is integrated as part of the canopy structure, this is to enable the users to experience the hi-tech cultivation method through observation and to be aware of how effective these systems of plant cultivation can work in small spaces in dense urban areas.