by Adélie Barbotin, Ocyane Hamon
Keywords: opening, tension, link, shortcut, multifunctional spaces, reused materials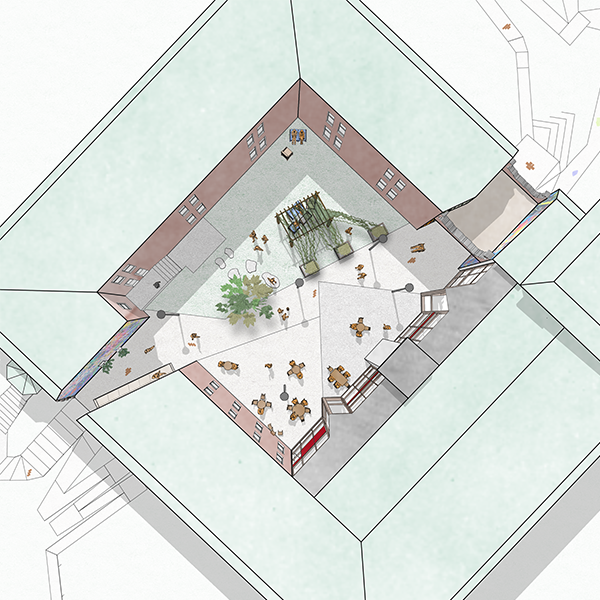 The building is located in Göteborg, close to Korsvägen (a dynamic crossroads, with public transport and famous buildings). In the area, there are some cultural and educational buildings. Just in front of the building, you can find a park with a lake and a children's playground.
The building is the old Court of Appeal of Göteborg, out of function since 1994, and used as an academic building managed by Akademiska Hus until 2020. Today, the protected building is empty and almost transparent in the area.
Through this analysis, the idea is to make the building in use and visible again. To do so, we are focusing on three main points. The first one is to decrease the public and private boundaries between the building and its surroundings. The second one is to create a physical and programmatic connection through the building and finally, the third one is to create an opening, adapted to its context.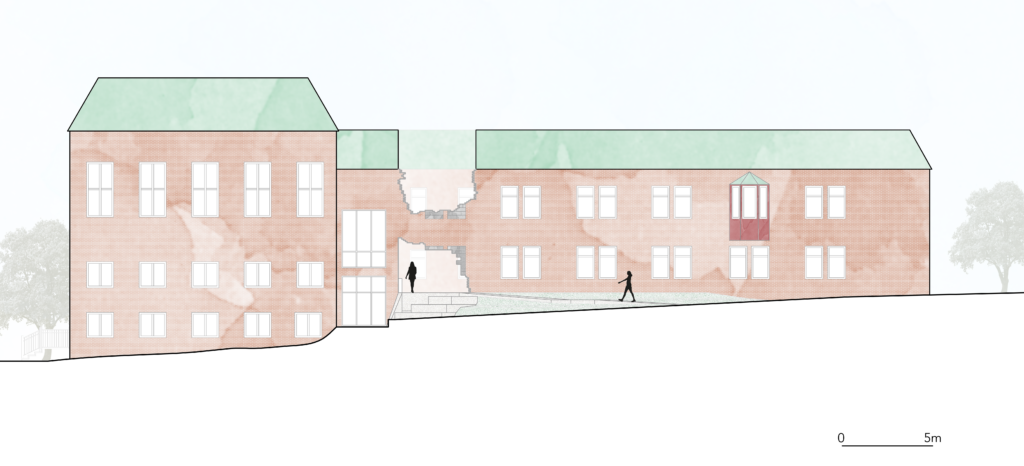 The building will be a connection point between Korsvägen and Renströmsparken. For that, an opening will be done on each side and a soil treatment will lead people from one point to the other through the new public square.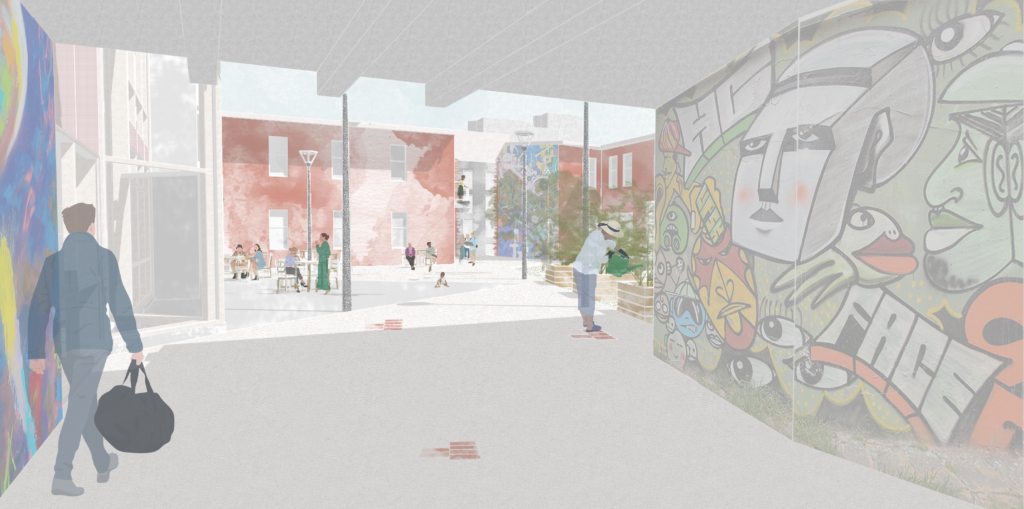 In addition, this opening is here to create interest in the building. Because of that change, people will be intrigued by this transformation. The new walls of the openings are covered by graffiti, everyone can add their drawings which invite people to go in and also catch people's eyes thanks to the colours.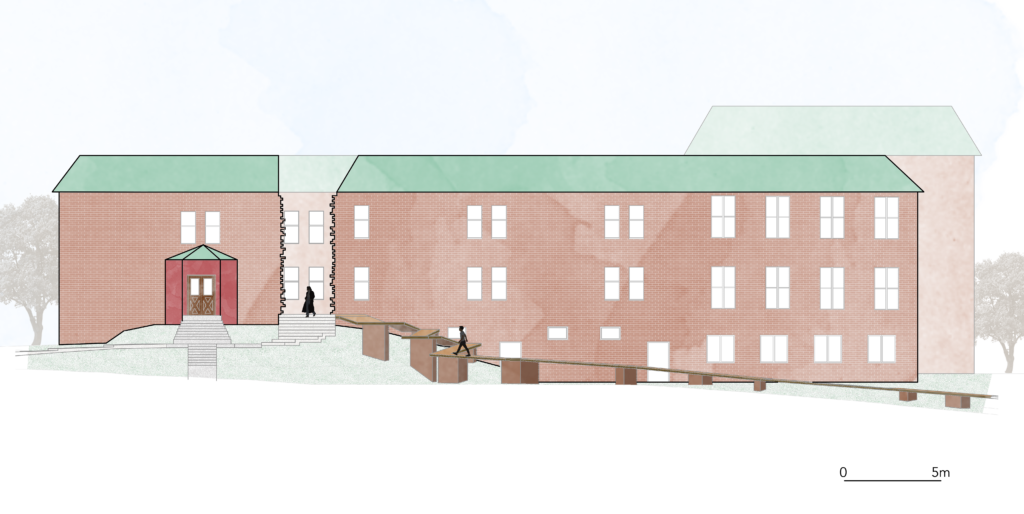 The opening also allows to decrease the private/public boundaries and to create two different spaces in the building, one for housing and the other for public activities. The building will be a mix of restaurants, bars, exhibition spaces, a nightclub for the public part and a mix of housing and common areas for the private part. Inside, few transformations are made. The main point is to create modular spaces where reused materials, furniture, and so on can be used.
One of the ideas is to create a place where people can be trained in different activities and live close to the working area. More than a transformation project, the idea is to follow the increasing attraction for the place (with the future Västlänken for example) to create a meeting space, where everyone can find something to do, from the youngest age to the oldest.
last edited June 2022 – By Elke Miedema