DIALOGUE IN THE DARK
– Design inclusive space for the visually impaired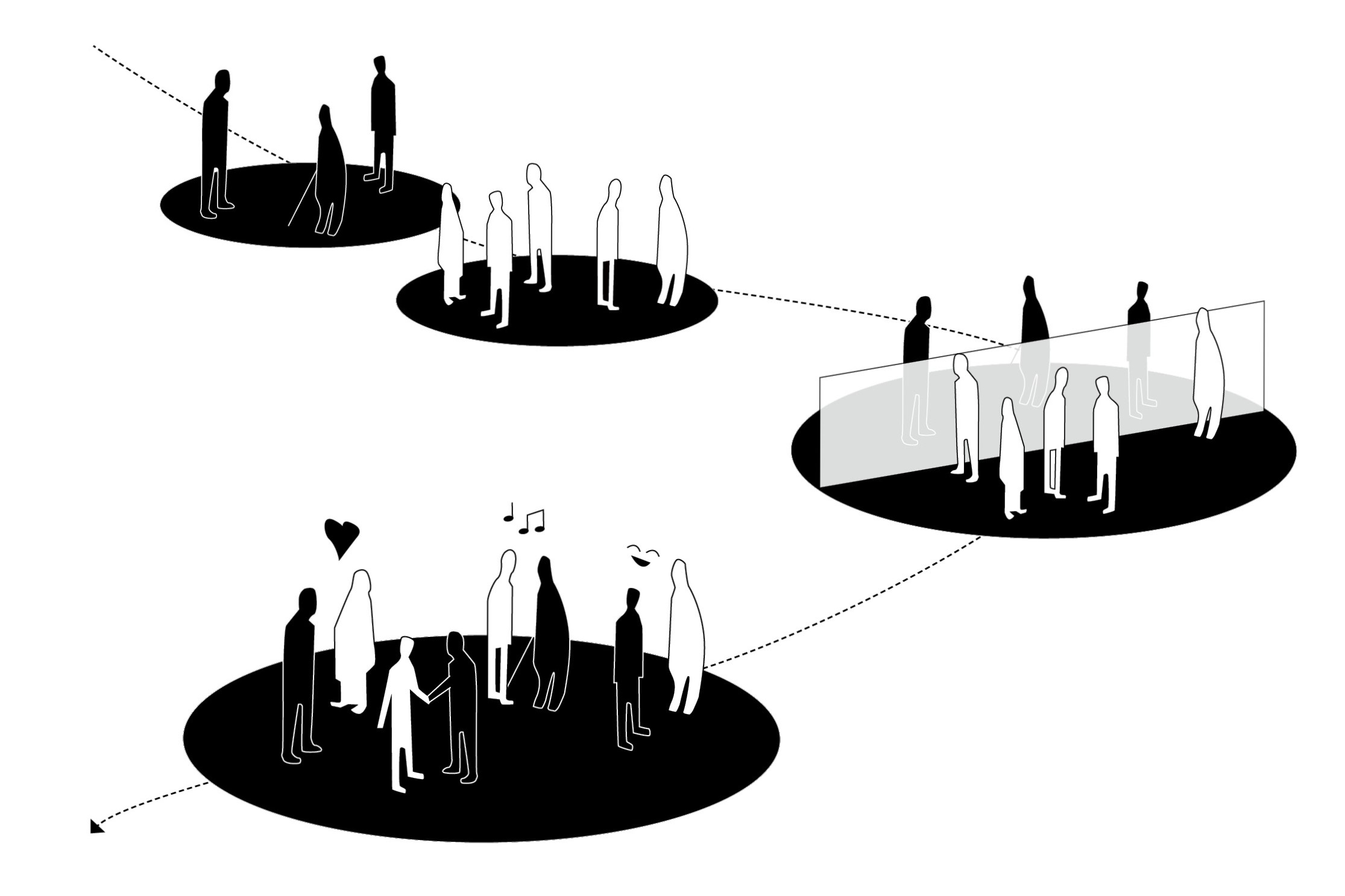 The thesis explores architectural strategies to enhance the social inclusion of people with visual impairment. Due to dysfunction problems and the lack of inclusive environment, they are easy to be excluded today. There seems to be an invisible wall between them and the sighted. Therefore the aim is to create opportunities for equal dialogue between these two groups and to increase mutual understanding.
The final proposal is an inclusive, collaborative, and creative activity center for everyone. Besides wandering around the building brings people into an immersive multi-sensory journey, which slows us down to focus on the body itself and its relation with the external environment.
The thesis also explores the possibility of materializing five senses and investigates how to stimulate them by architecture. Instead of a thorough study of all the senses, it mainly focuses on haptic perception and architectural materials.
Hopefully, it can trigger a conversation about how to emphasize the visually impaired and how to challenge the visual hegemony in architecture.
---
Main question
How can architecture enhance the social inclusion of people with visual impairments?
Sub questions
01. What type of public building can include them in society?
02. How can five senses be materialized and stimulated by architecture?
---