02
How can five senses be materialized and stimulated by architecture?
---
Sensory journey
By working with multi senses, architects can support a diversity of human conditions to create a more inclusive world. In the thesis, vision no more plays a dominant role in the design.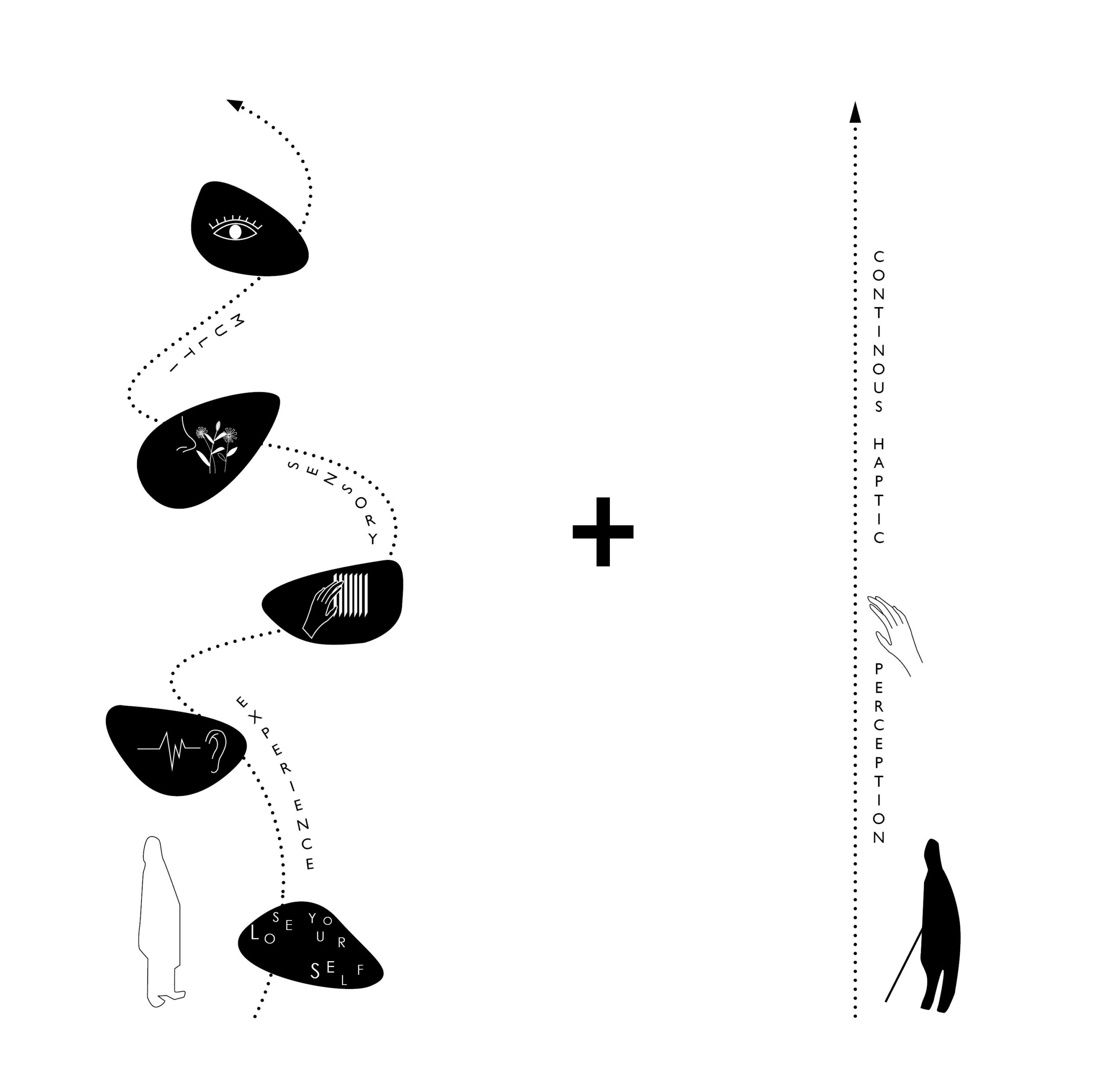 Haptic design
Among the five senses, I mainly focus on haptic perception. Haptic means the study of touch and human interaction with the external environment through touch.
According to Herssens and Heylighen research, haptic can be classified into active, dynamic, and passive touch. Active and dynamic touch requires movement from the body itself, passive touch arises from movement in the environment. In architecture, the more we actively touch, the more important for the surface to inform us of orientation, while the atmosphere is experienced more passively. They also outline the basics of the haptic design parameters.
Based on their research, here I decided to work with materials and chose three parameters. Then I took one step further to explore some concrete strategies.