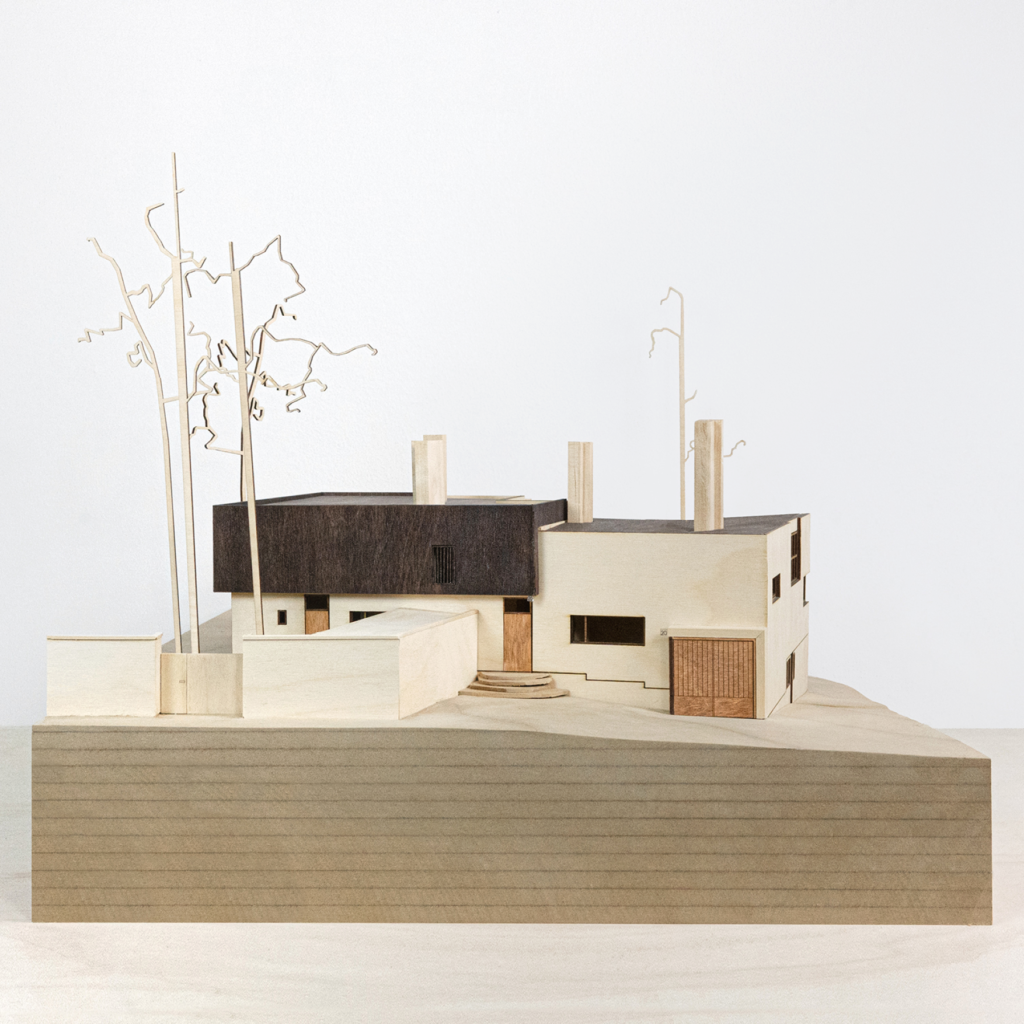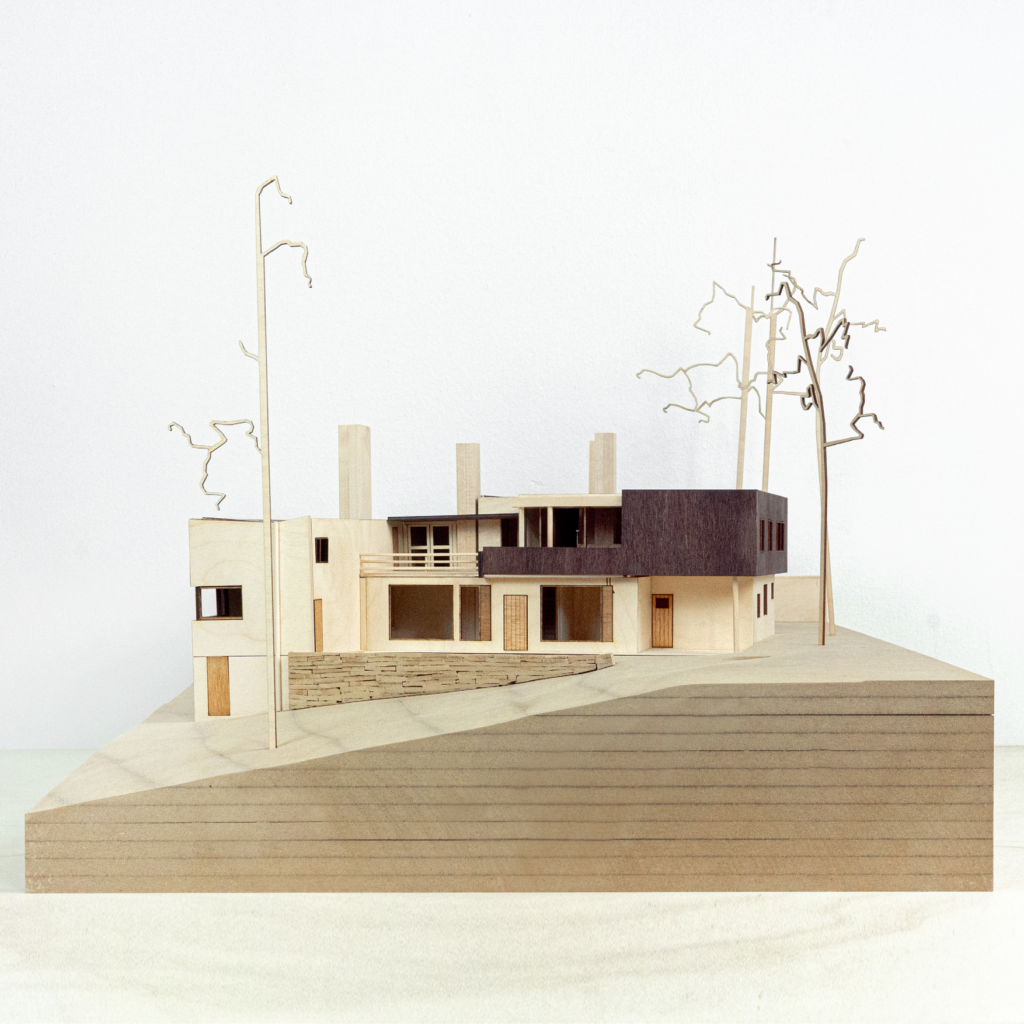 Main model scale 1:50.
The main model aims to balance representation and understandability. Embracing the drawing style of the time, and the Aaltos' in particular, we wanted to translate the elegance and neatness into the model.
To build the model without having visited the project was a challenge. We decided to build it in birchwood, referring to Aaltos' many pieces of furniture and the Finnish forest. To highlight the importance of the wooden panel clad private part of the house we stained it dark brown. The complex configuration between the different floors, staircases and the landscape were also challenges to deal with.
The result is a model purely out of birchwood with a landscape of MDF board, with the exception of acrylic plastics for lanterns and house number. By staying true to the concept of modifying the birchwood when it was needed rather than having it look like something else as well as limiting the colour palette to dark-, light- and none-stained wood, we managed to create a model that we find intuitive and true whilst yet allowing the viewer to imagine.