Student Residence, 2005, Copenhagen, Denmark.
Designed by Lundgaard Tranberg Arkitekter, acknowledging one of its co-founders Lene Tranberg.

"Good architecture should be a generous gesture toward site, surroundings and society."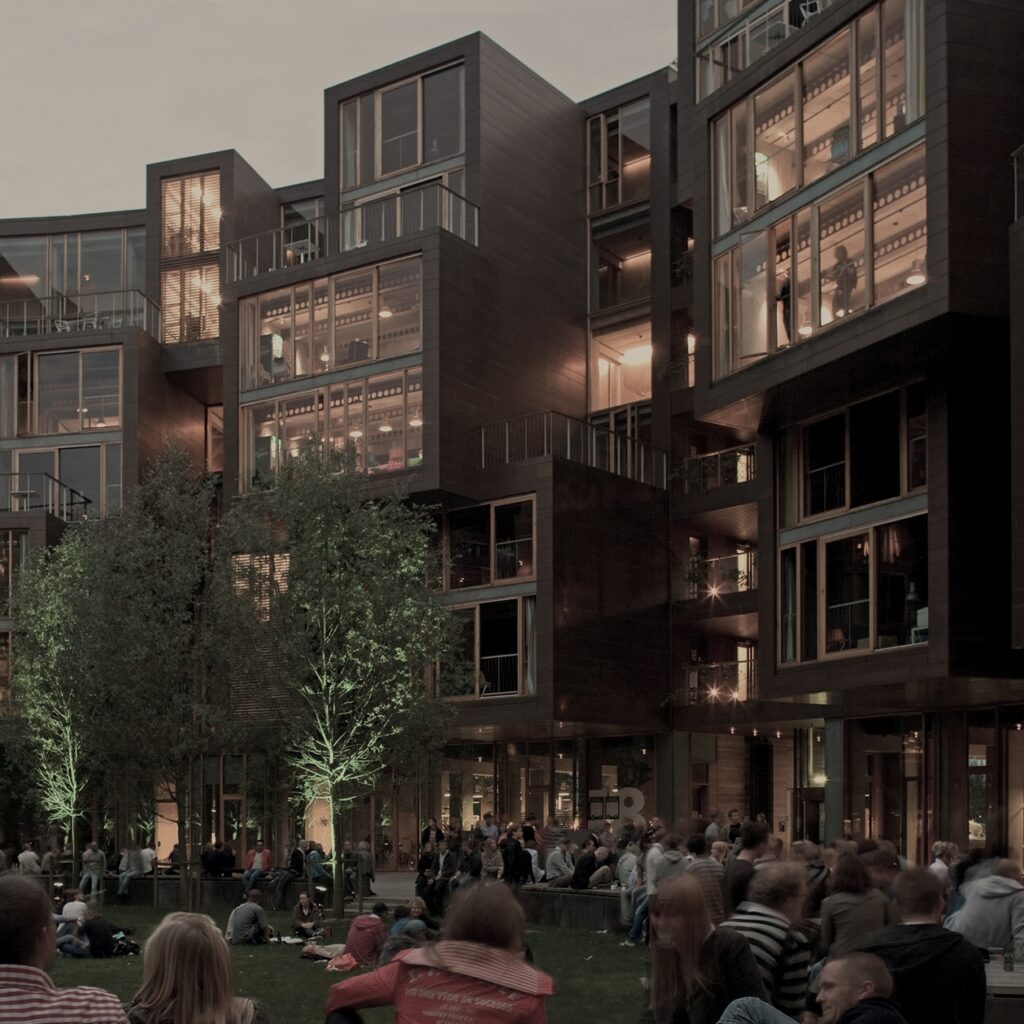 The student residence is a showcase project from Copenhagen funded by the Nordea Foundation. The clients' brief was to design the "dormitory of the future".
Though the bold design brief the projects core values are modest, conveying Nordic architecture tradition of humanism. The circular shape of the building is inspired by the traditional southern Chinese tulou round houses. The rooms are placed on the outside with a view of the surrounding city, while the common rooms and hallways are oriented towards the courtyard placed at the centre of the dormitory. Through this configuration the residents find space for privacy, interactions and the inbetween.
Lene Tranberg describe the process developing Tietgenkollegiet as a:
"Search for an organising structure that encourages the individual to interact with others – feeling of belonging to something larger, without forcing interaction."
Group 4: Amanda Ulvestig, Dario Erioli, Kajsa Rosenlund Lindvall, Nerma Ceric, Saskia Langbein & Sara Bergman.