Arne Jacobsen, 1945, Klampenborg, Denmark.
"As is crystal clear in Arne Jacobsen's work, love of nature and principles of technical refinement were not necessarily in conflict, but rather two aspects of a world view, in which general and specific are in mutual balance."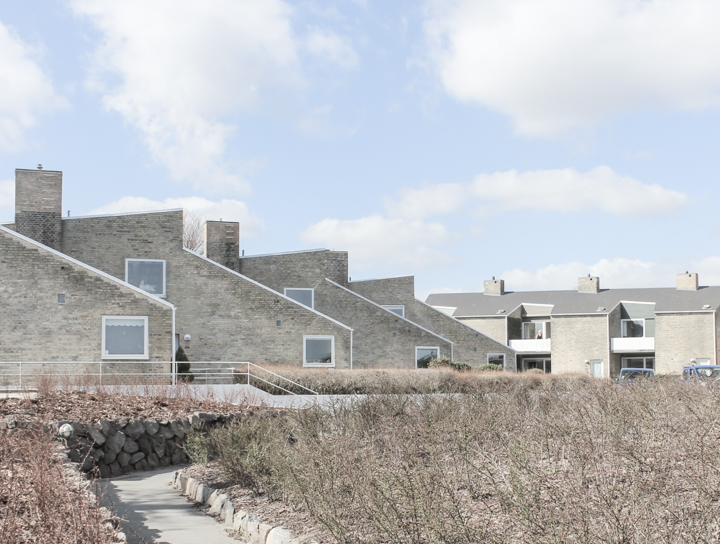 The architect Arne Jacobsen's work reflects both rationality and sophistication with his love for nature. After World War II the huge demand on housing led to rational building processes together with a longing for a wholesome living by the countryside. The urbanization coexisted with an idolization of nature, holding the idea of purity and authenticity. During and after the war, local material such as brick and wood replaced steel and reinforced concrete. Therefore Søholm row houses were designed with traditional influences made with a modern twist. This can be seen in the traditional saddle roof that is stretched and folded as well as brick walls interrupted by large windows panel and indentations.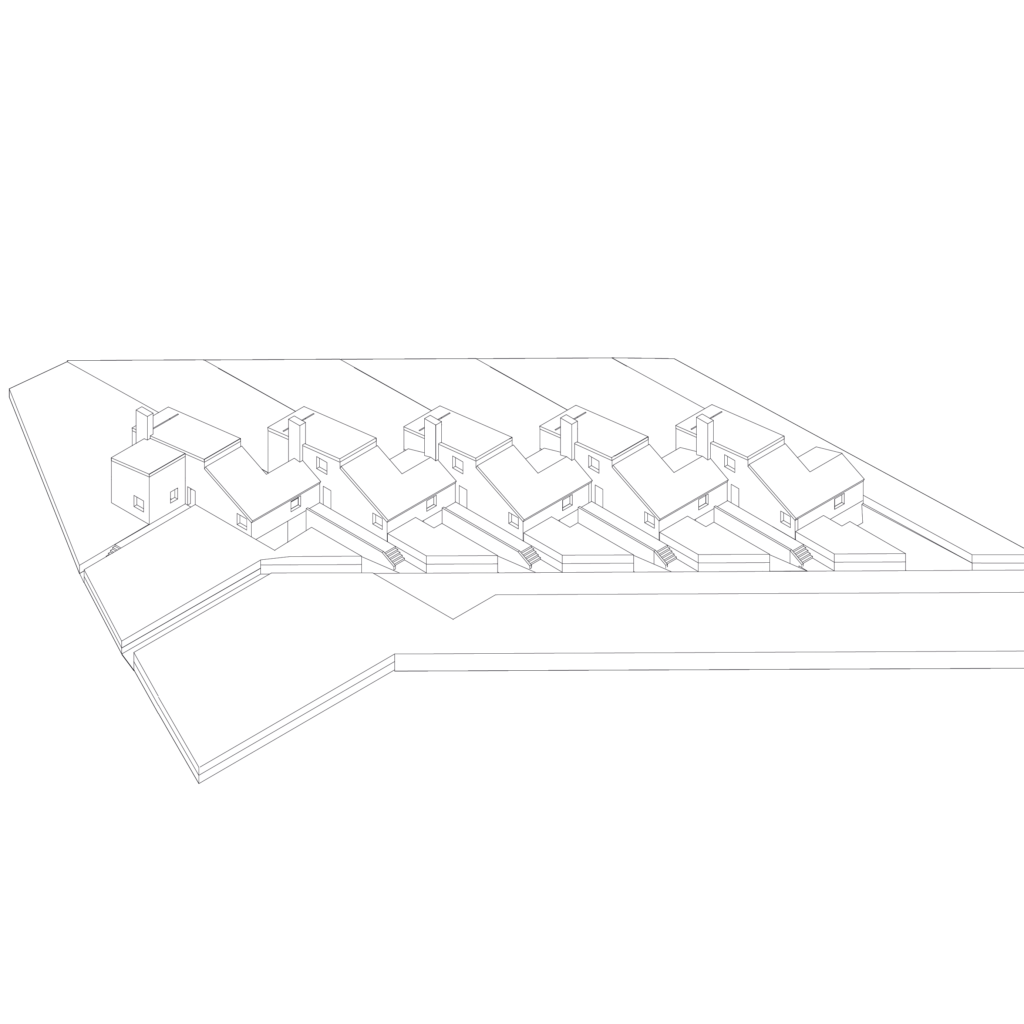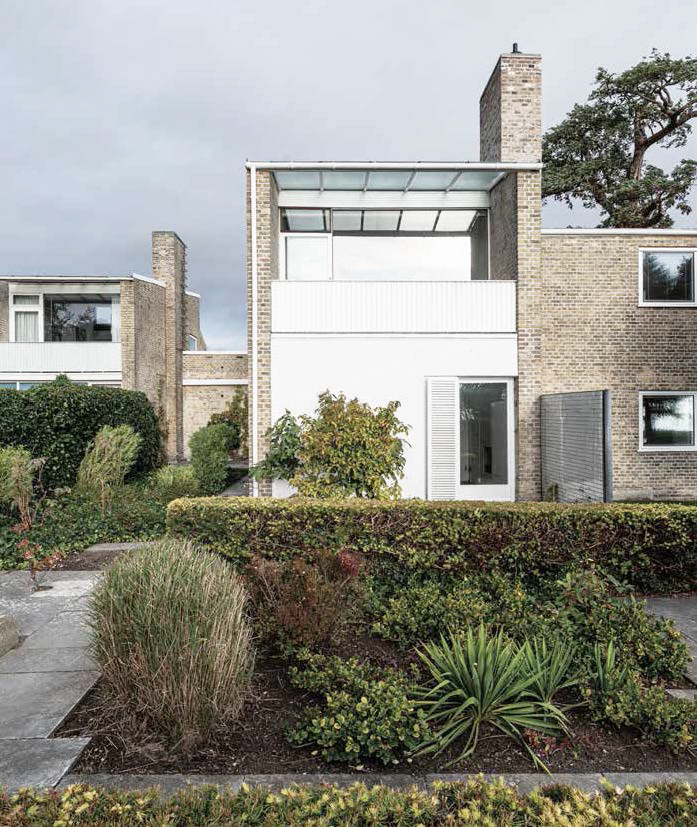 Jacobsen's home was designed to be a part of a unity of several houses, yet it expresses individuality and privacy, but does not lose its three-dimensionality that a singular villa has. All Søholm row houses have the same L-shape and are carefully rotated to let maximum daylight enter the backyard and house. Jacobsen's own house is on the end of the row towards the ocean. His house is different from the others with an extension for a home office. All rooms except the living room and dining area appear to be private from the inside but offer great views of the danish coast and Jacobsen's own garden. It is prominent that his interest for nature and gardening reflects in his design choices with materials like the yellow brick facade mirroring the sand in the coastal landscape.
Group 6: Clara Alexandersson, Elisabeth Ek, Petra Elf, Leeloo Ghigo, Ellen Lundh.