Kaija & Heikki Sirén, 1963-65, Tapiola – Espoo, Finland.
They stand there earnestly, among the treetops.
Like spaceships that landed a long time ago.
And decided to stay.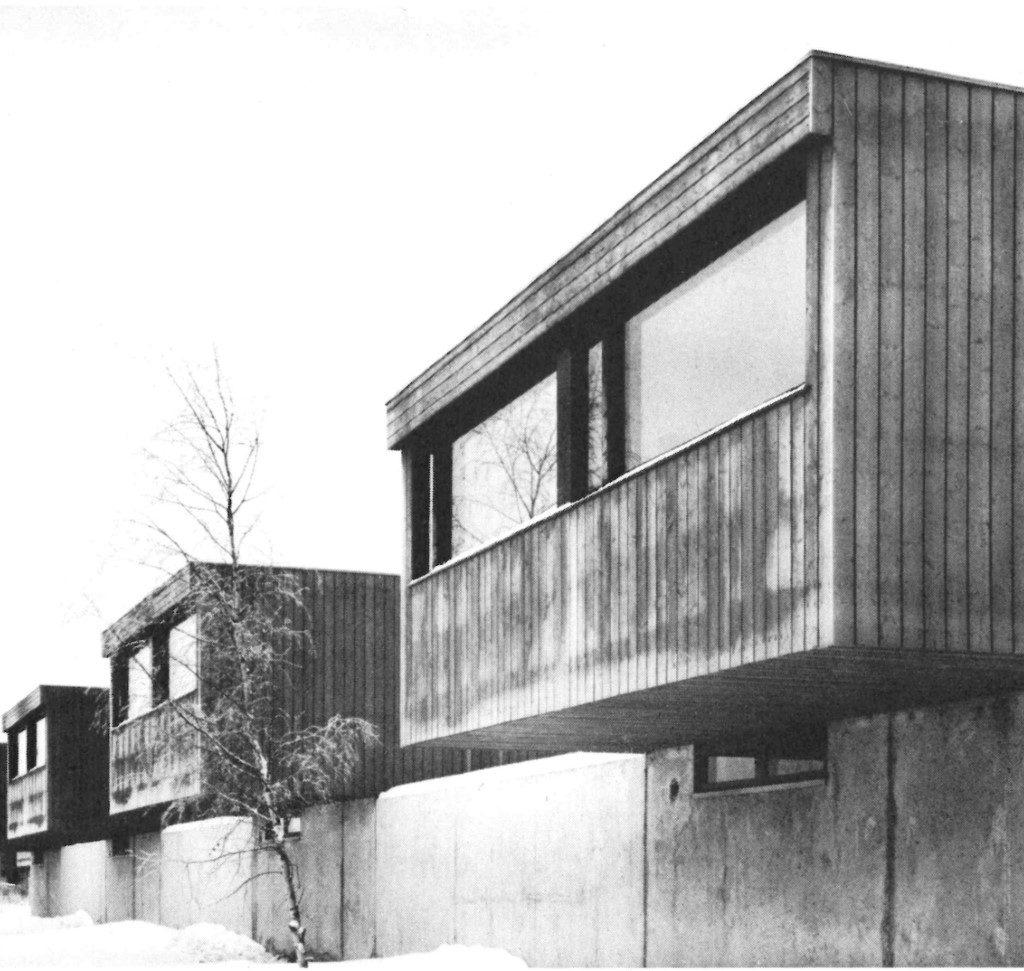 A representation of international ideas translated into a Finnish expression of rationality, materiality and integrity. The project is a minimalist and mysterious work which have stood the test of time.
Tapionsolu houses is simple idea of two parallel concrete walls with wood modules placed on top. The care for details in assembly makes the project perceived as a cohesive solid unit. Characteristic for the project is the many layers of vegetation and built matter defining spaces.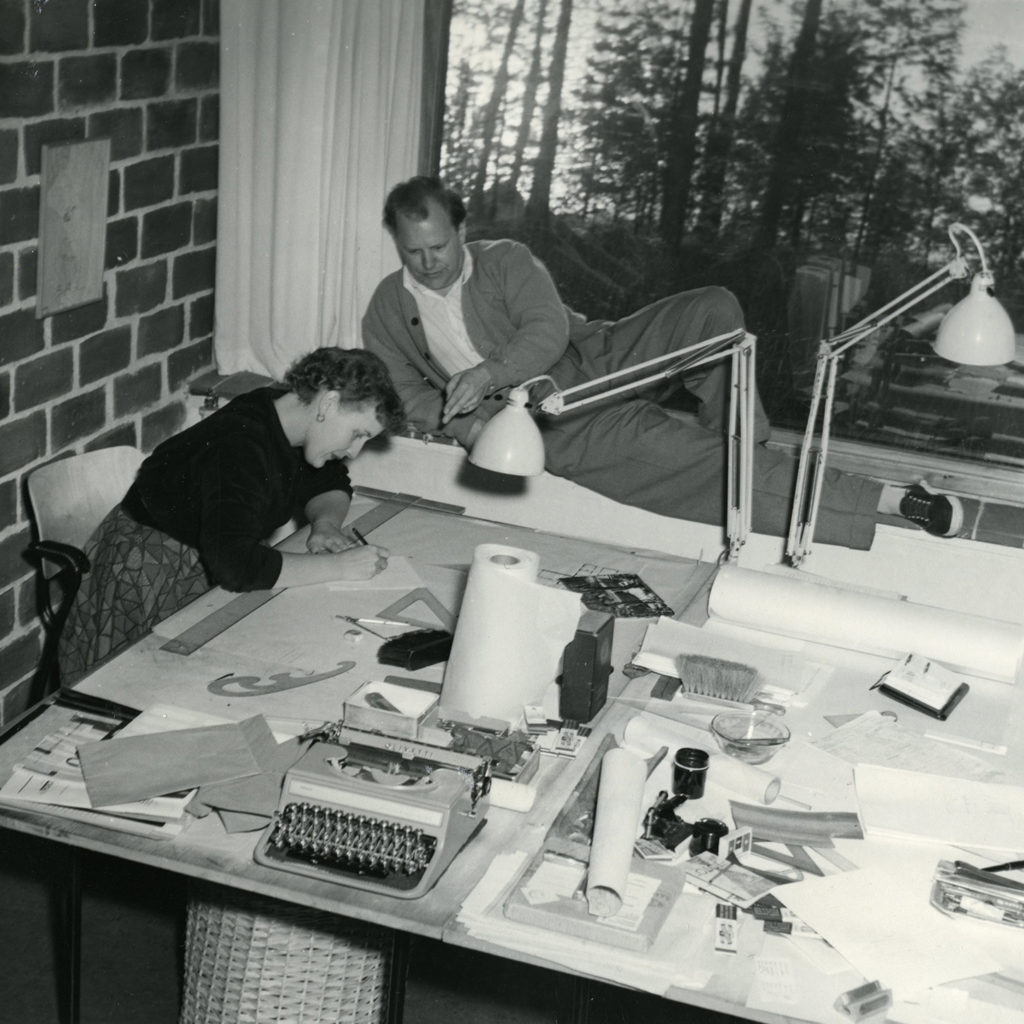 With the intention of being a modern garden city, Tapiola was planned by the most prominent Finnish architects in collaboration with other professions. The Siréns contributed with many buildings, known for their elegant proportions, the relationship between the building and the surroundings and well-thought choice of materials.
_
"Det är då som det stora vemodet rullar in
Och från havet blåser en isande, gråkall vind"

"That is when the great melancholy washes over you,
And from the sea a raging icy, cold-grey wind"

Ted ström, 1984, "Vintersaga"
_
Group 4: Linnea Alenius, Sofia Jönsson, Isaline Potard,
Linnea Ramne, Matilda Svensson.