project by: Alida Schultz, Andrea Eklund, Ebrahim Rahmani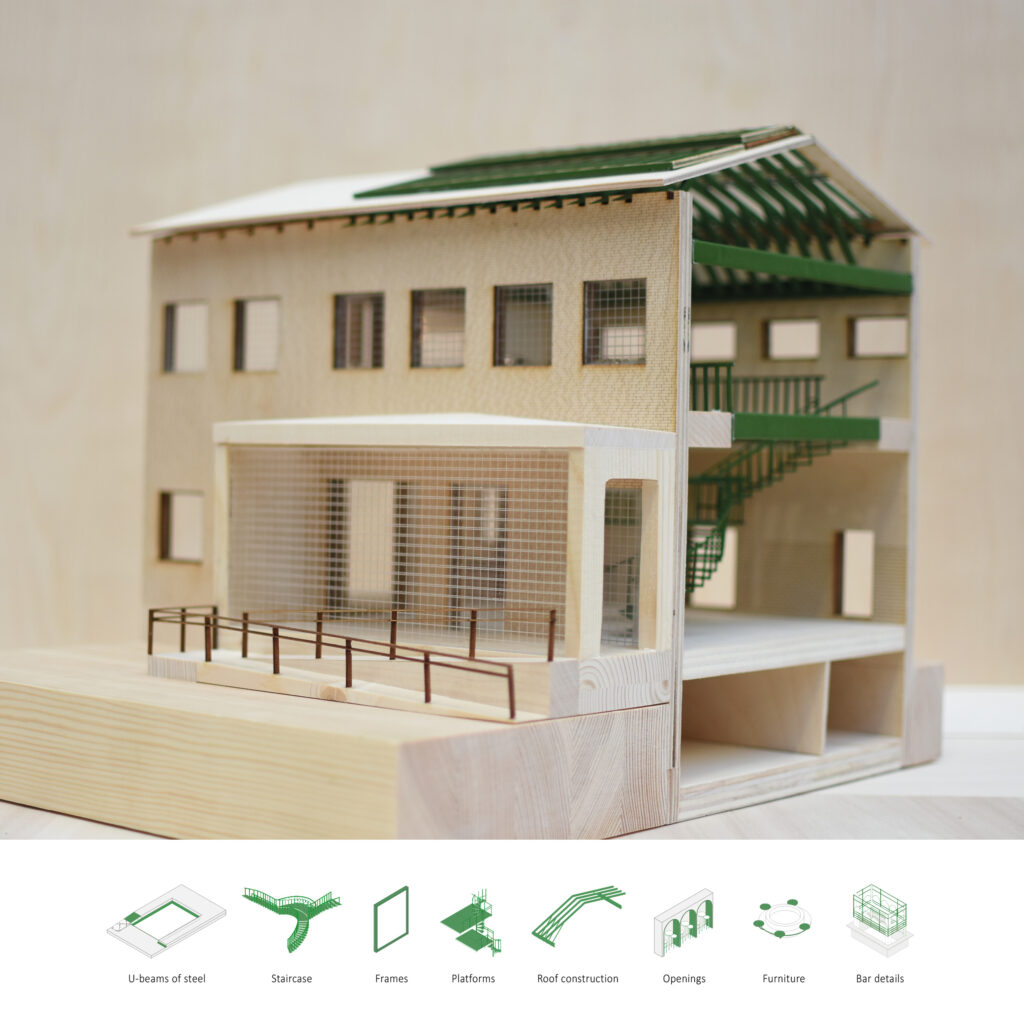 keywords: Local production, collaboration, community, Market Hall, transformation, addition
With the old dairy factory in Vräland on Orust as site, the intention of this project has been to introduce a place where the local production of Orust is celebrated and showcased. Locally produced foods, products and items are used in both the design of the program and intervention creating a place for visitors and workers to enjoy a vast range of all that Orust has to offer.
The dairy factory Mejeriet, is transformed into a hub for the taste of Orust. The local brewery, Orust Ölfabrik, and the bakery, Herr bröd, who are both in need of new locations are moved into the building as its prime producers. Mejeriet also holds a workshop for the current actor in the building Återbruket, for courses and retail of repaired furniture, doors and windows. For the visitors, there are two bars, three kiosks where local food producers sell their products, a café on two floors and open spaces for anything from after-work and knitting parties to focused reading and client meetings.
The local production is at the essence of Mejeriet, and through that the people of Orust. Being able to enjoy an in house beer with an in house bread, spread with island produced butter and a piece of makrill from the local fishermen on a plate thrown by a local ceramicist, set on a tabletop of local ceramic tiles, comfortably seated in a chair crafter by a local carpenter, that is the vision of Mejeriet.
last edited January 2022 – By Elke Miedema