The Communal Courtyard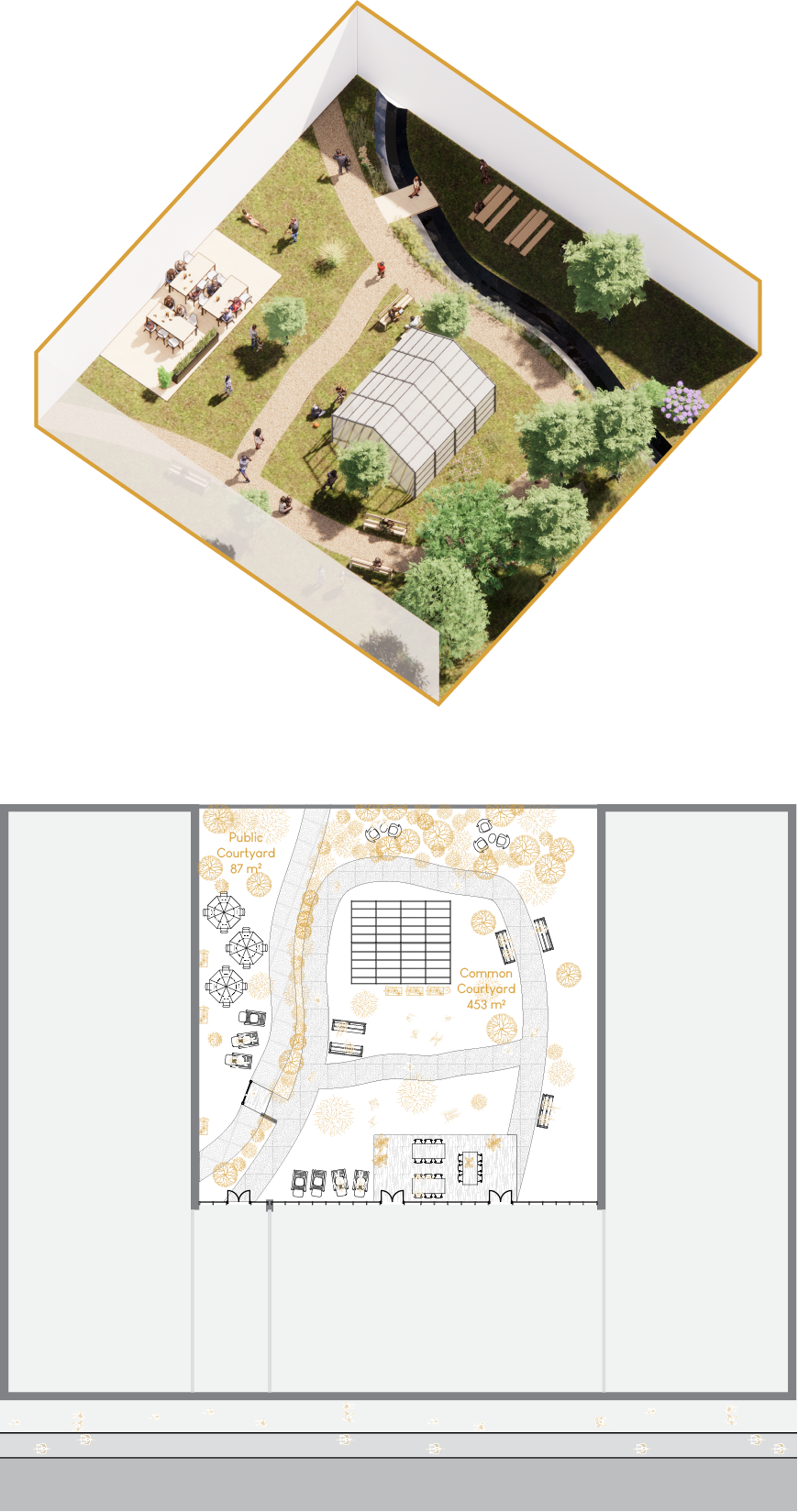 TYPE 1: PUBLICLY ACCESSIBLE COURTYARD
The public openness allows the residents to meet people from the whole neighborhood.
The attractiveness can raise awareness about community living and bring interest to it.
The diversity of social settings on the whole courtyard is wider because with a public courtyard comes different programs and there is also public functions on the ground floor of the building.
The courtyard is overlooked from the living units so the residents are always aware of what is happening and it easily attracts them.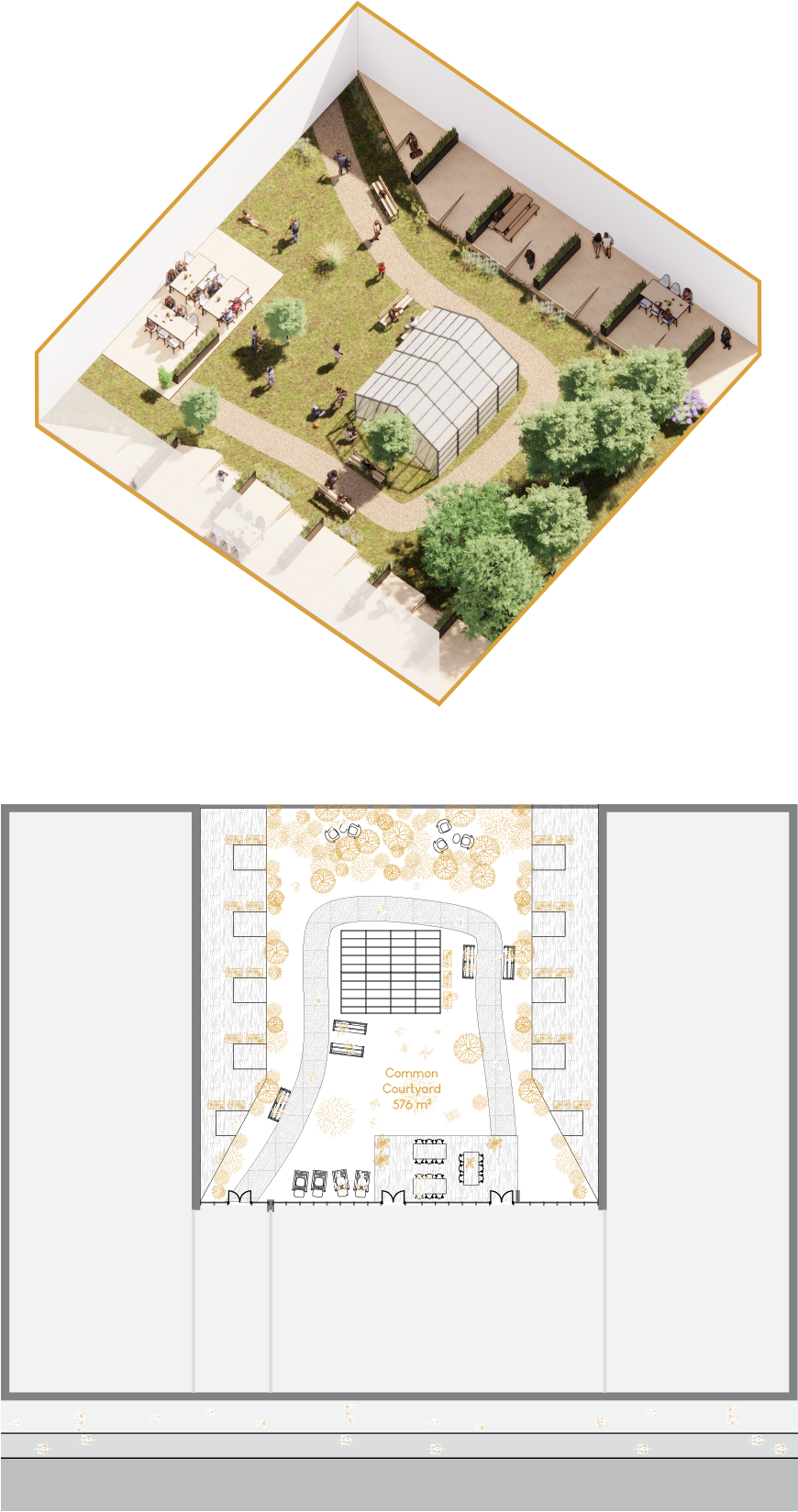 TYPE 2: COMMON ONLY COURTYARD
The residents are provided with an intimate outdoor space that they could use as their own private garden.
The intervention offers more freedom than in the type 1 as the whole courtyard is accessible without any border.
The whole courtyard can be considered as an extension of the common space.
The insecurity problem are minor as there isn't any public accessibility.
The transition from the front common to the intimate back allows people to give each space different meanings (Alexander, et al., 1977, p610).