---
Display
Scaffoldings are temporary themselves but consistent in any urban fabric. The investigation brought forward a lot of potential for intervention along the physical structure of scaffoldings, as well as an opportunity to contribute to the social structure of the city. The idea of reformation of this public landscape element invites us to reflect and rethink architectural practice and our responsibility towards society and people.
Visual representations of alternative scenarios propose possible interventions to improve public experience in and around the scaffoldings. Two sites were chosen for the final representations – Götaplatsen and Domkyrkan, two prime locations with adjacent scaffolding occupied buildings.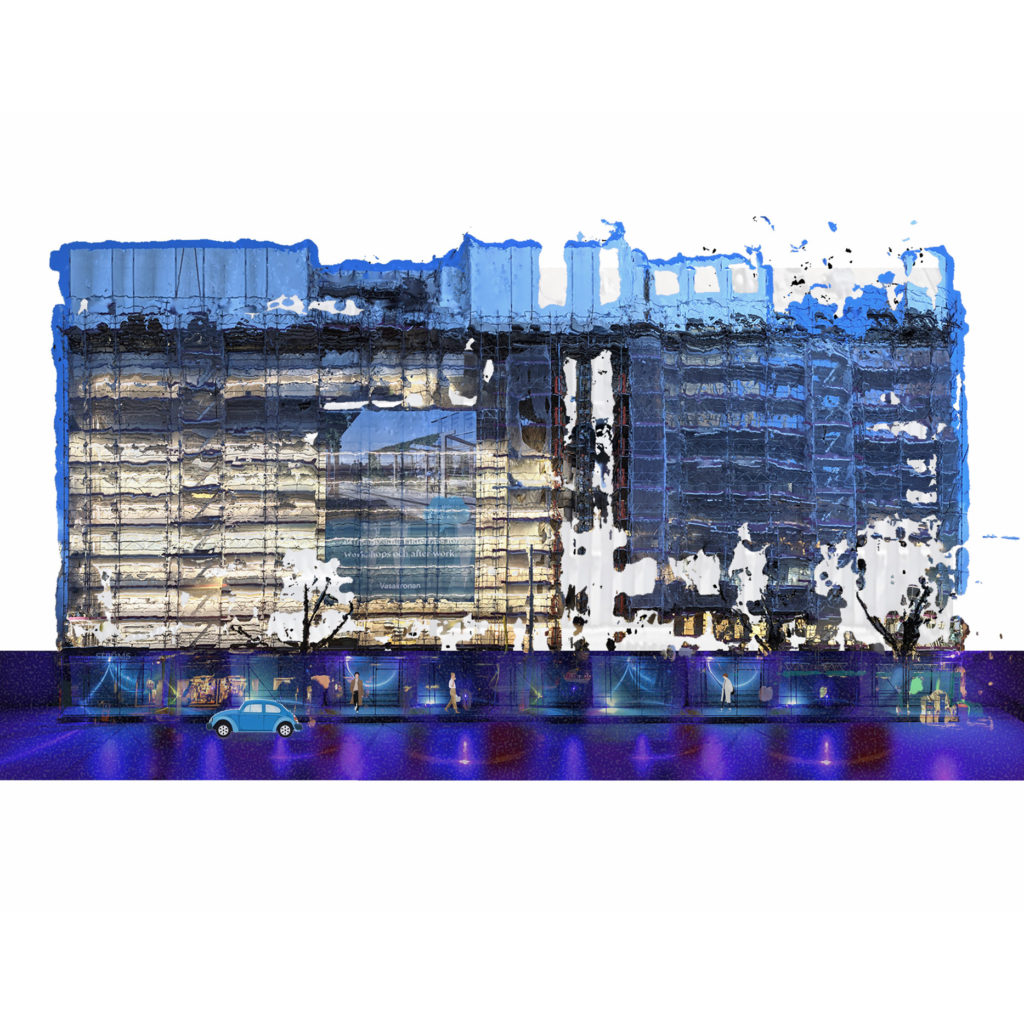 If construction scaffoldings are utilized more to host exhibits, it can be an opportunity for local, underprivileged or aspiring artists. With sustainable construction practice, scaffoldings and materials would keep being reused and recycled to other sites, Proposed design interventions or exhibitions on Scaffolding, would keep moving too, creating scope for a moving exhibition. This could ensure an inclusive public landscape with meaningful, diverse artworks or installations from local artists, public awareness promotions and provide local, regional or even national exposure.
---
Mumtaheena Rifat
MPDSD, Chalmers University of Technology
rifatm@student.chalmers.se