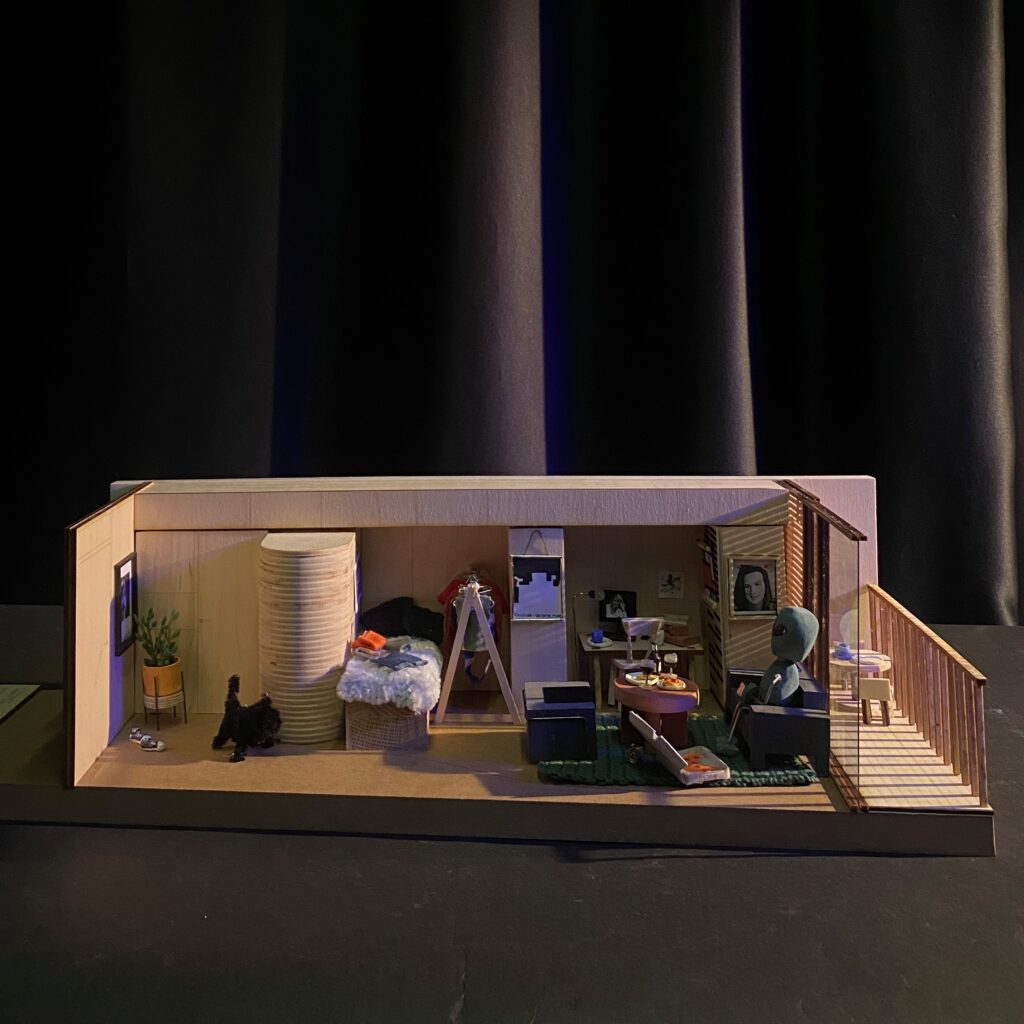 Section Model Scale 1:20
Communication
The Section Model highlight the apartments static furnishing and spatial limitations in contrast to its dynamic use where the contraints lie in the creativity of its occupant.
Materials & Method
The static frame and fitted furniture are constructed by a combination of lasercut 3 mm plywood, solid linden, mdf and acrylic. With the aim to simulate real life glue was transformed into a PC, yarn was crochet into a carpet and clay was molded into tableware.