Resurrected spire at Notre Dame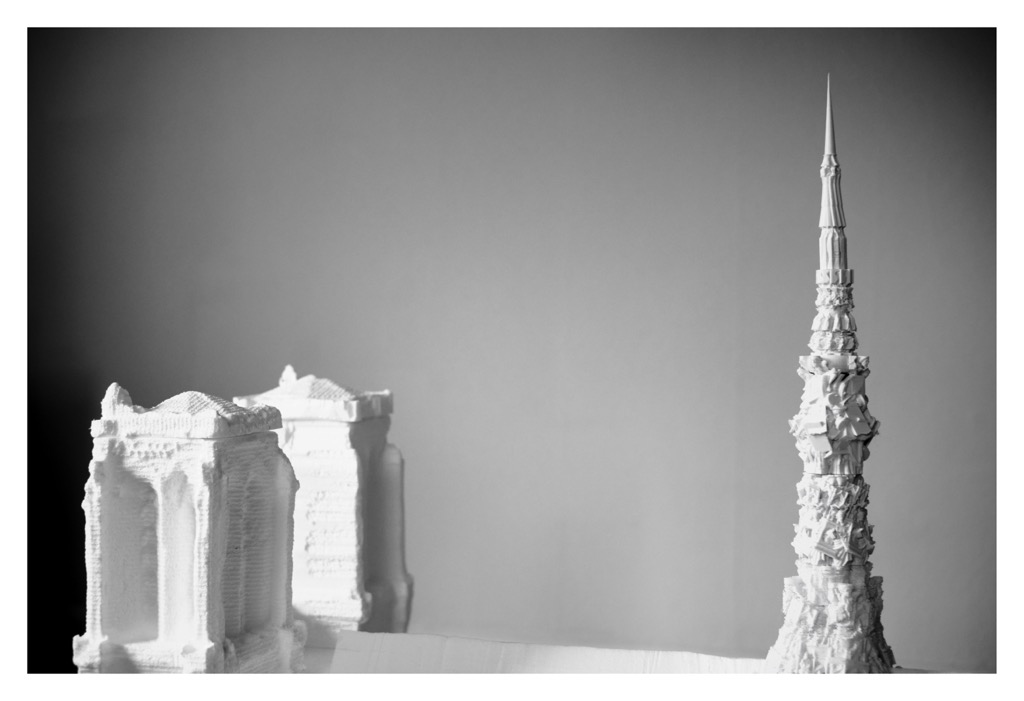 The idea of the new spire is an imaginary resurrection of the fallen elements – a visual image of God reaching down through the roof with his hand, collecting all fallen elements together and pulling them back towards the sky, maintaining the random, chaotic positions in which the elements were laying on the ground. The top of the spire is finalized with a slight counter-clockwise rotation to give the impression of a manual touch before the last part of the material leaves God's rising hand.
Resurrected Spire
By the conceptual idea of a resurrection of the spire through arising statues, ornaments and symbols, the design implements and pay respect to the religious role of the building.
When observing the spire closely one can identify the ornamentations, the faces of the figures, their complex mutual order, the progressive fade into a less complicated design the higher you reach and the finalizing rotation before the spire peaks.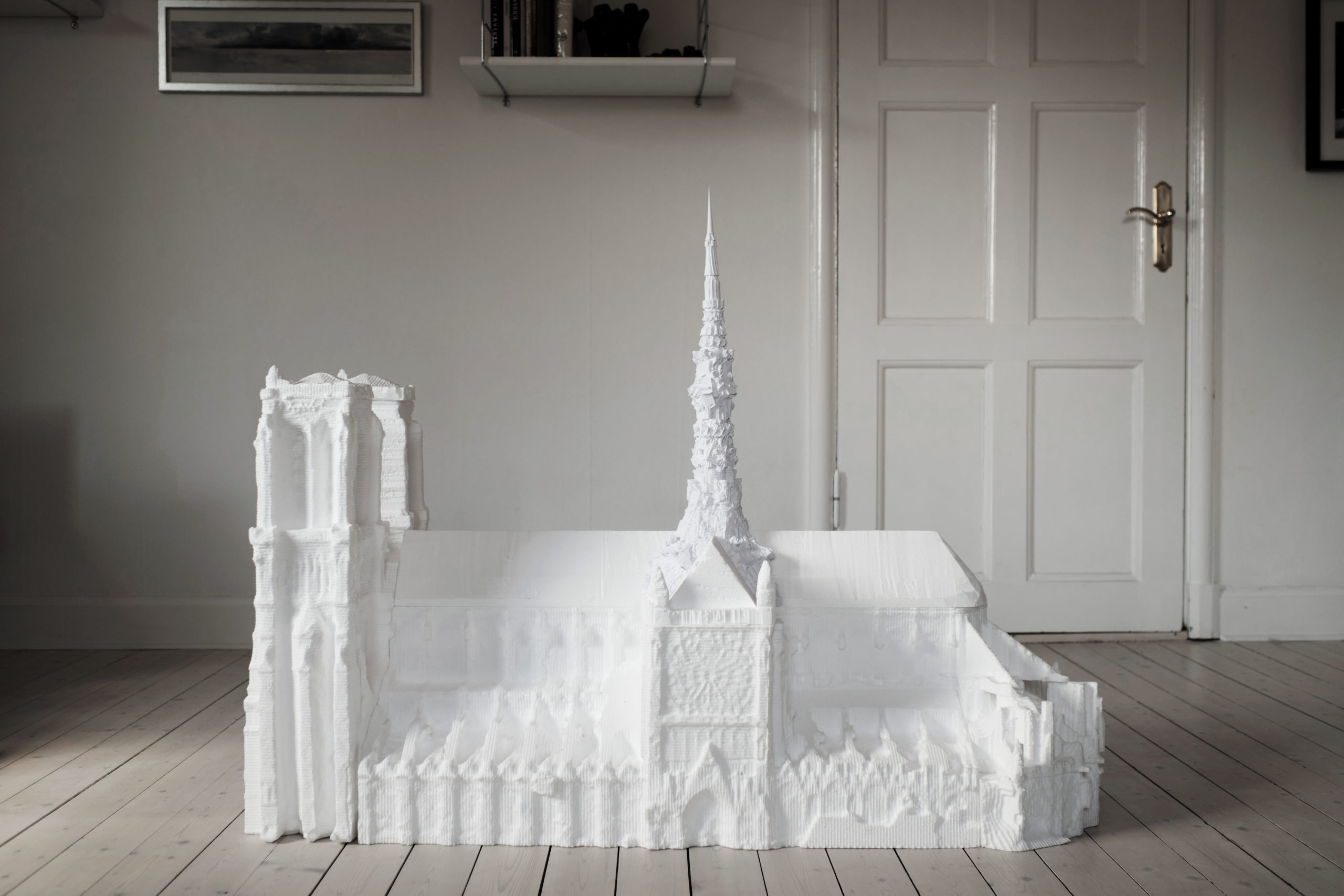 The design aims to achieve a balance between the individual units, the entire experience of the spire and the cathedral as a whole. A design that create a look that would fit in the perception of the cathedral observed by far.
Using digital tools makes it possible to create endless types of ornating details, and complex figures. When handling that complexity in an aesthetic context, it has to be in proportion with a good deal of care for the objects, the ethical aspects of the monument and paying attention to the scaling aspect to get a satisfying result.