Selection of strategies
In my previous experience of preparing 3D models for print I used another slicing software. (Now Cura, before Simplify 3D). Therefore, I assumed the circumstances would be the same and that the model had to be watertight to be printed. However, I now learned it didn't have to be. Most importantly, this resulted in a much faster design process and this experience gave me a new tool for trying out more complex compositions.
MULTIPLICATION & ROTATION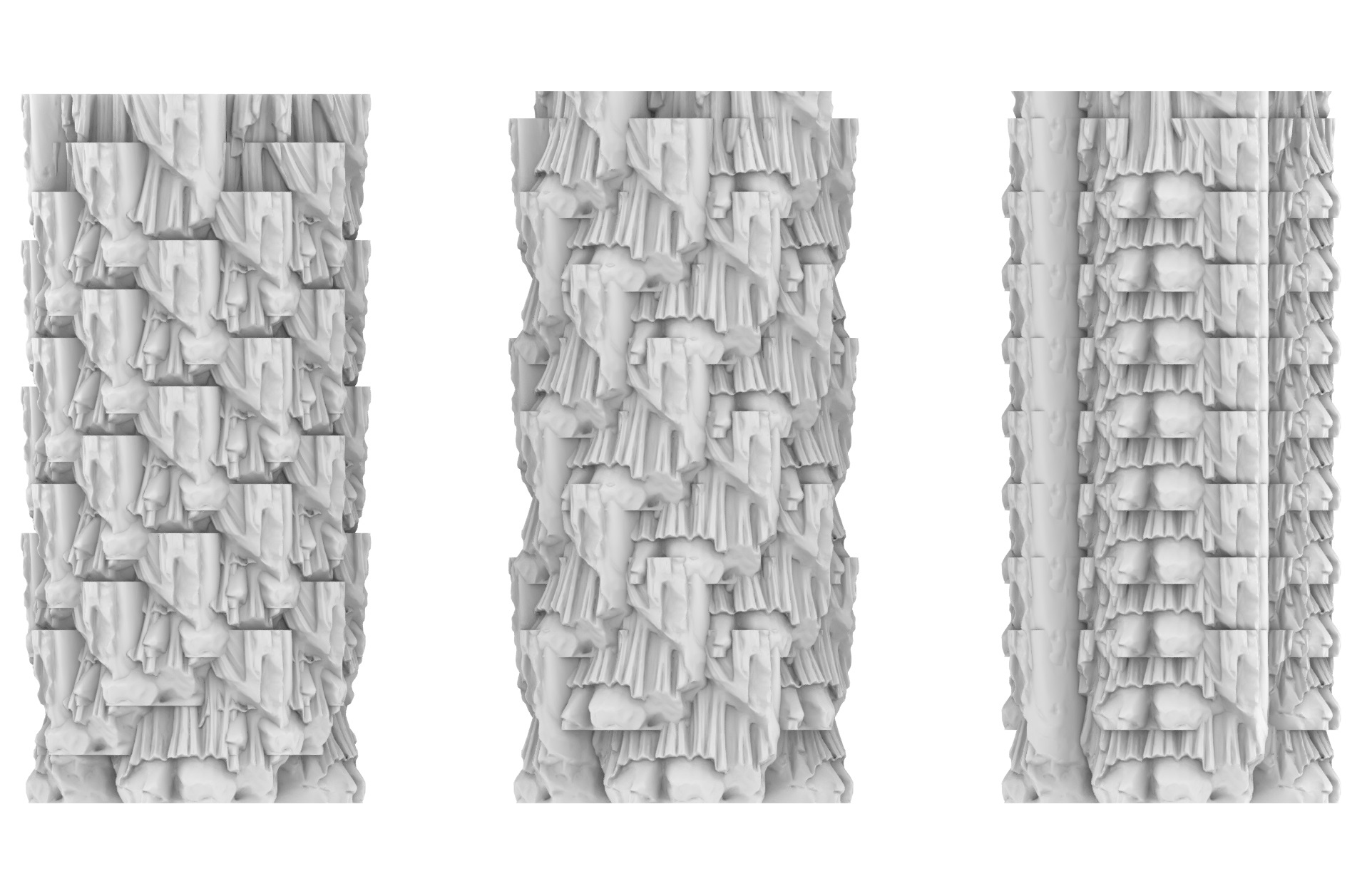 First, I isolated the lower part of the Saint Peter statue. Then I multiplied it in various ways and stacked it on top of each other. Small variations of positioning give the model different appearances.
TWIST & TURN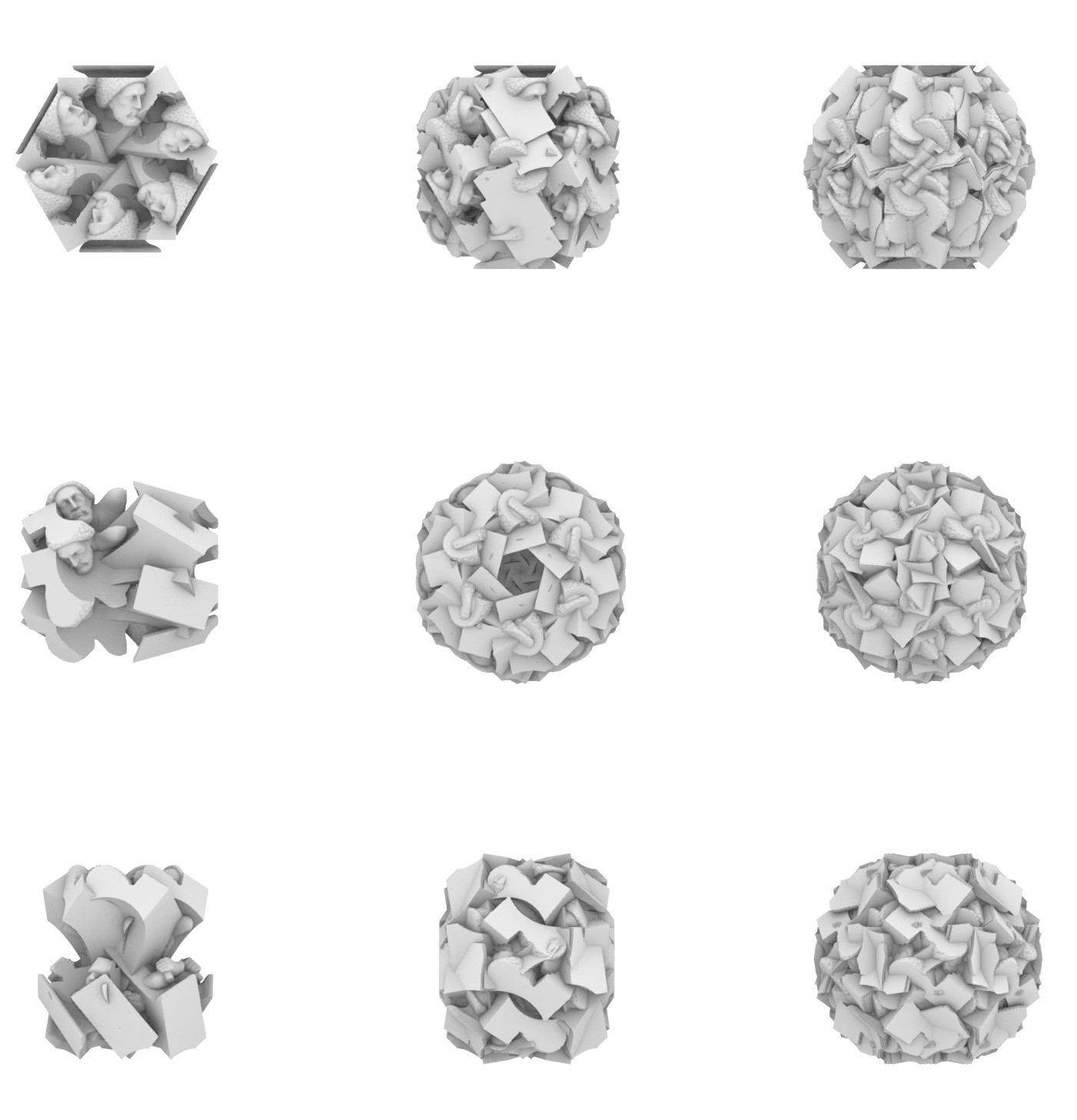 The Unknown Statue is nudged and rotated to experiment with various expressions. Consequently, it is no longer possible to foresee the outcome of data entered into the program. Also, an element of surprise occurs. Therefore, I ceased control over the actual result, only being able to monitor the variables generating the development of the final design.
DRAG & MIRROR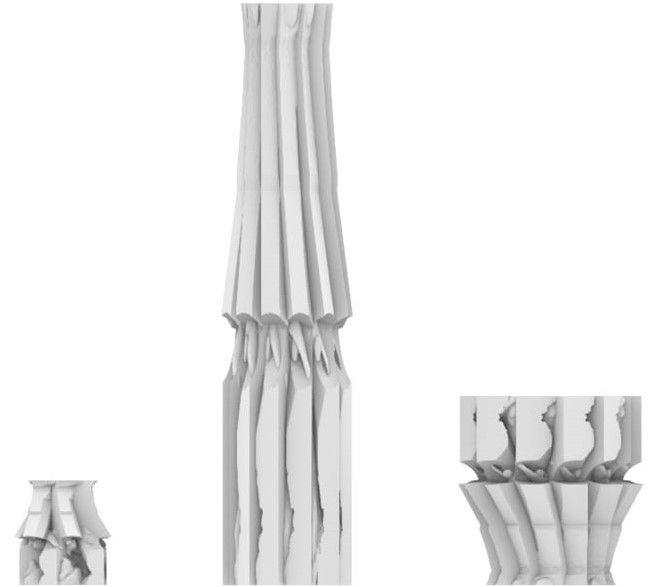 I extended and mirrored the model in different variations to make it function as the top part of the spire.
ASSEMBLY OF THE SPIRE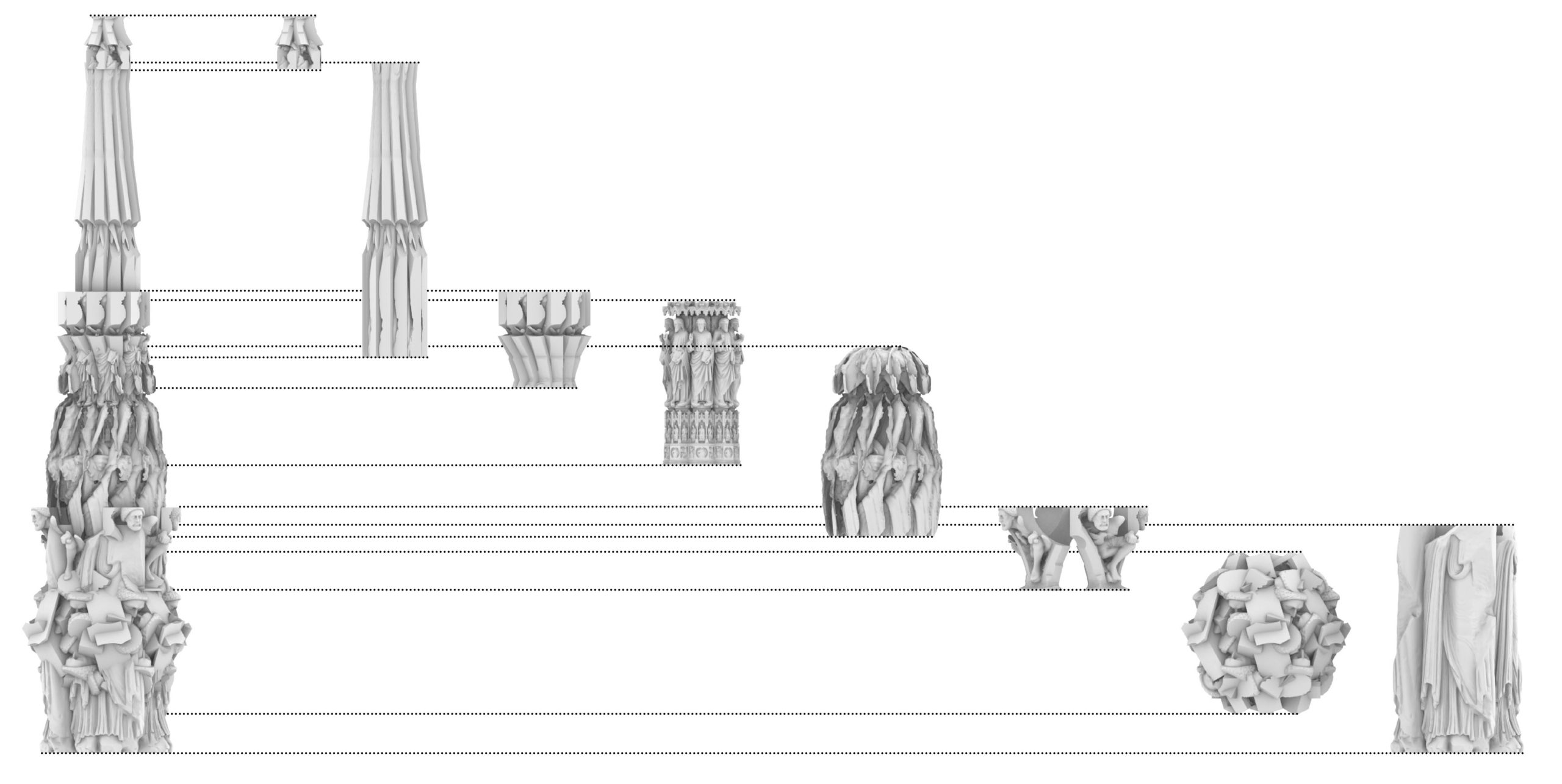 This is a visualization of the modification of each statue. The spire is sectioned in different themes to create an appearance of a random assembly of the spire.