Excessive Knit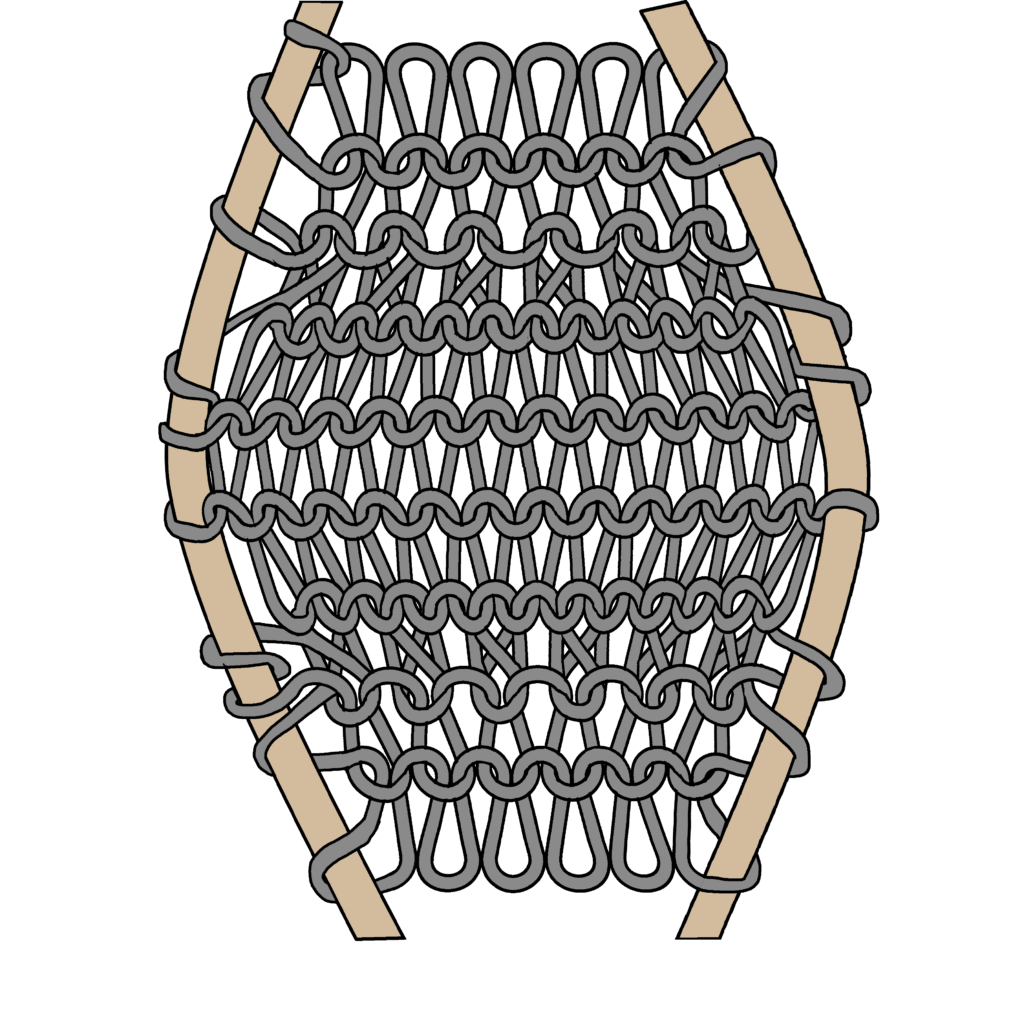 Wood knitted together by an excessive amount of thread. The materials are connected by looping the yarn around the wood in the knit.
The knitted fabric is created with a varying amount of loops in the knit, more loops equals more volume in the fabric. This is to create a three dimensional soft look.
The hybrid is semi flexible as the knitted textile is very flexible and the wood gives the hybrid stability. Depending on how the wood is structured the hybrid could be more or less flexible. This makes it possible to tailor-make the flexibility to the current use case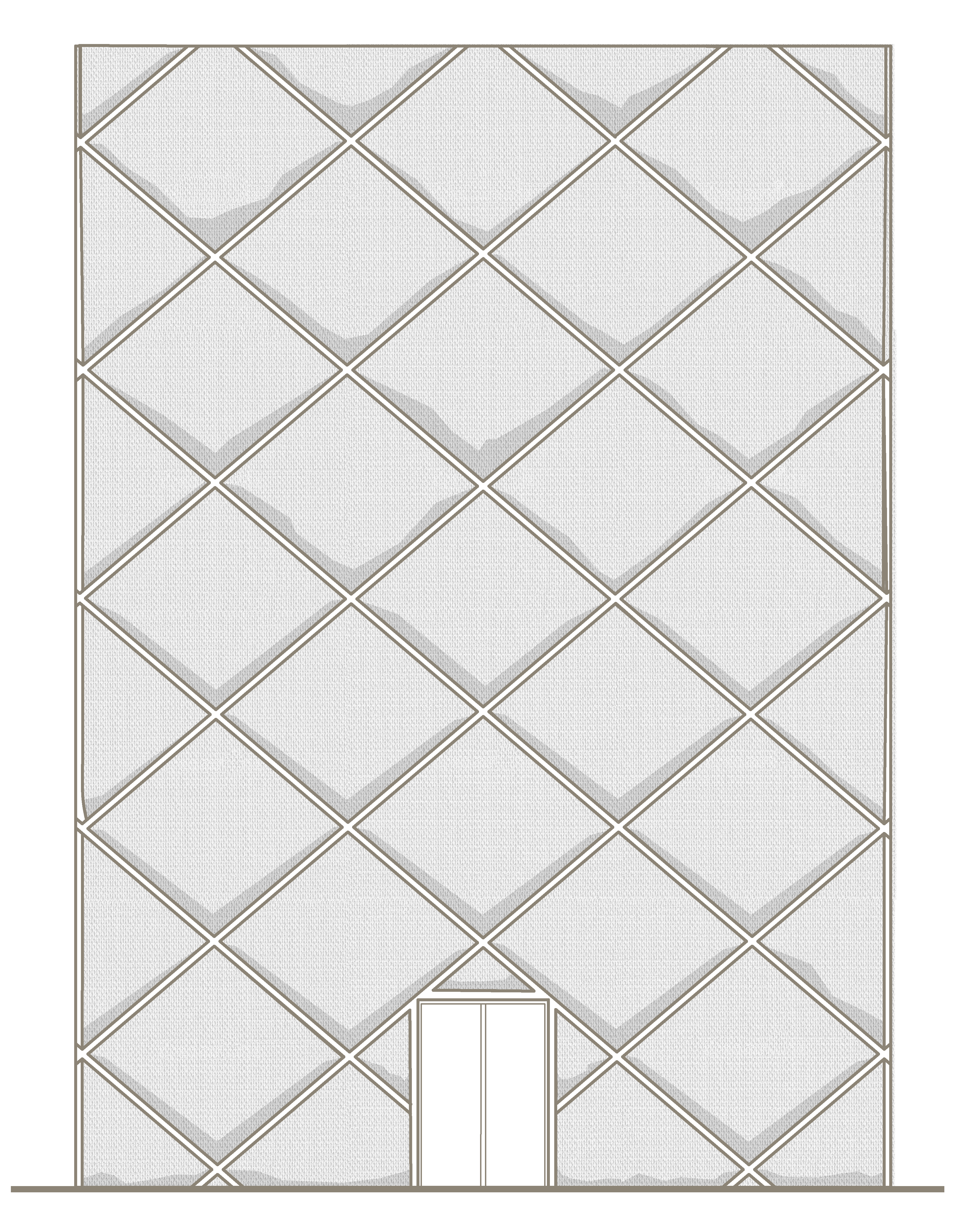 Façade The façade of Excessive knit is constructed by a wooden frame with planks going octagonally in two direction over the façade. The space between the wood is knitted with an excessive amount of yarn to create a bubbly and textured look. The wood is integrated to the edge of the knit.
With a loose knit the textile is fairly transparent to let in light through the windows on the façade.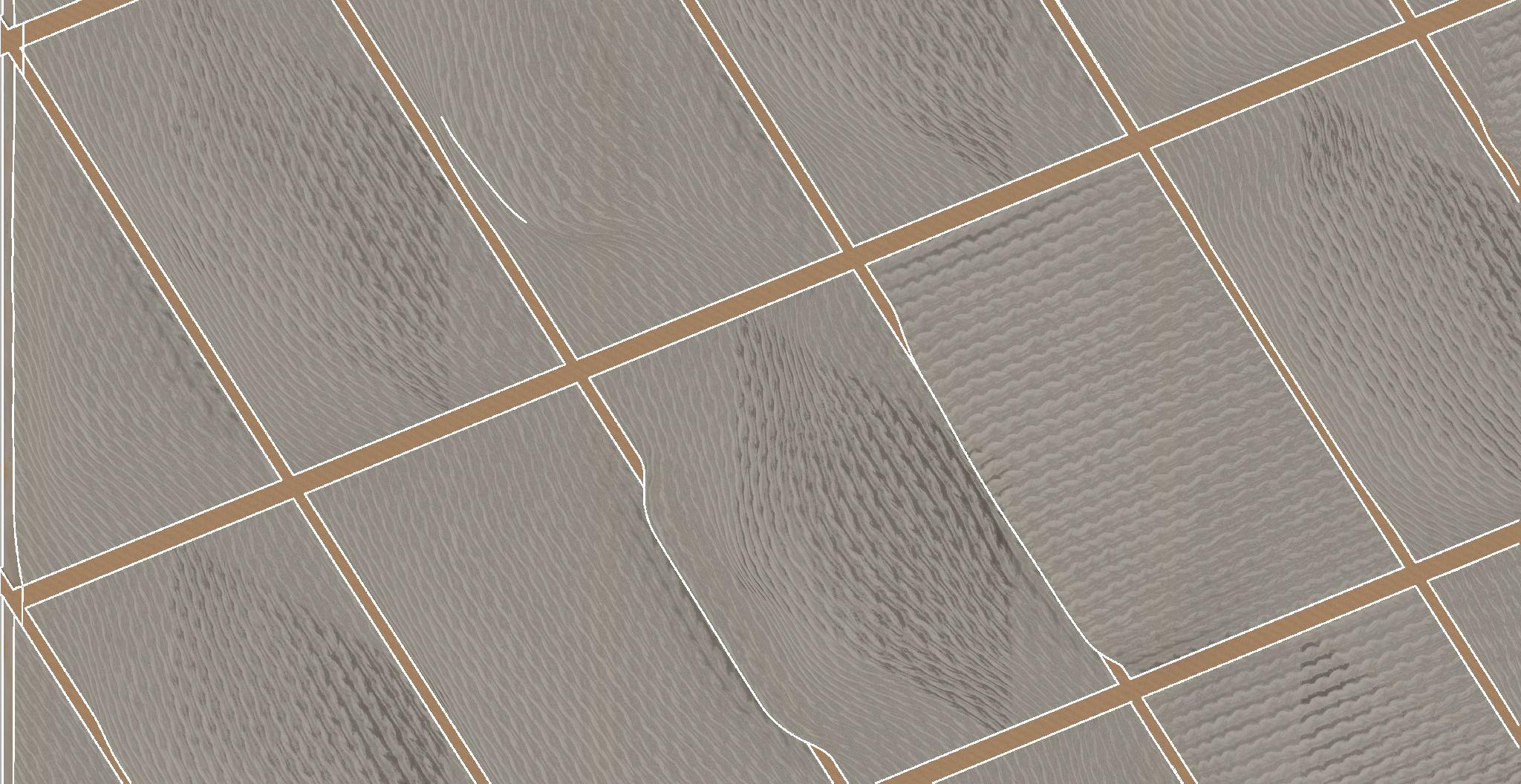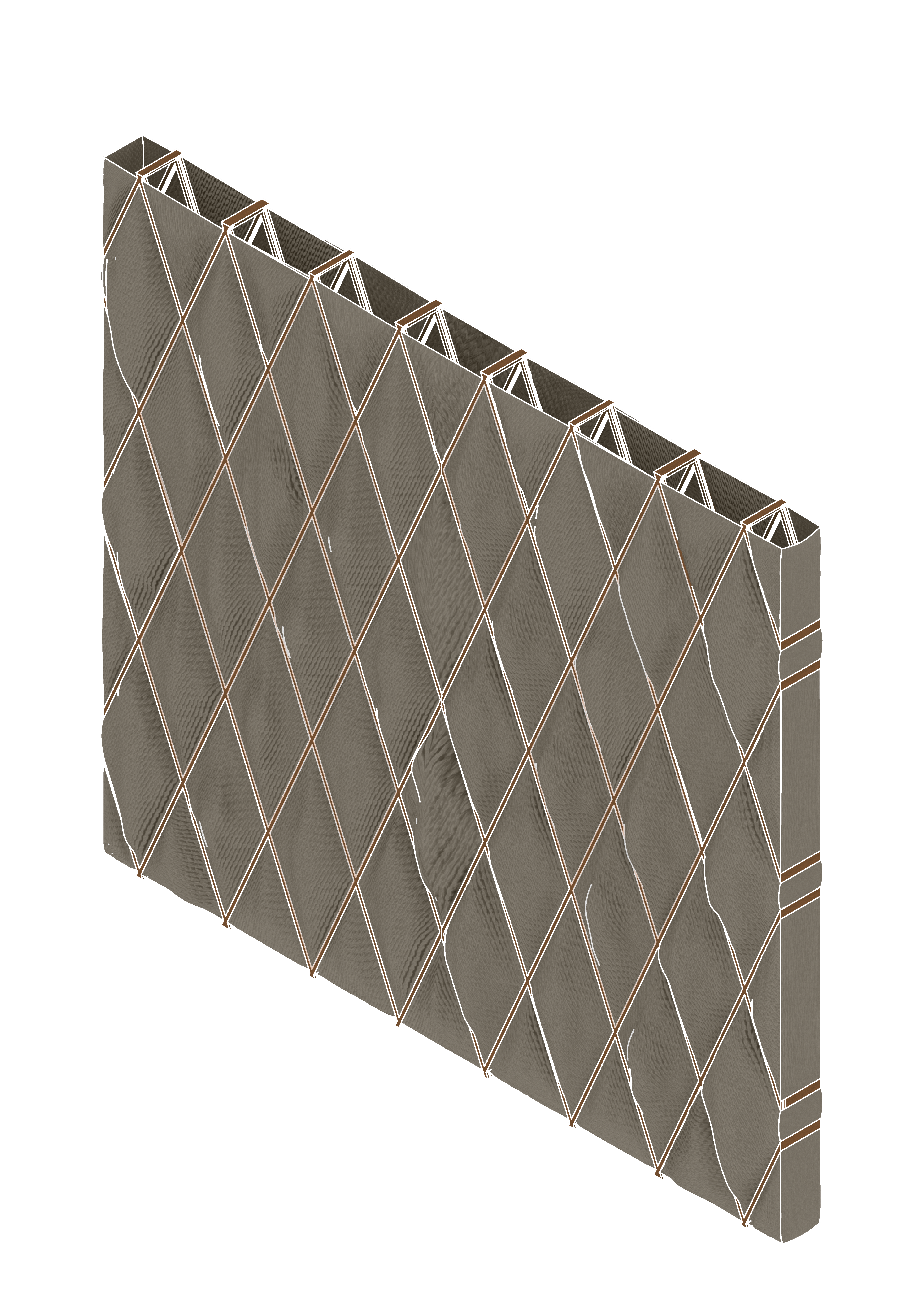 Space divider
Excessive knit shown as a semi flexible parting wall. The wall is two sided and is connected on the sides with a spacing in between.
The wood is in a adjustable diamond pattern that is knitted together with an excessive knit. If one pushes the wall together it gets a bit higher and the other way around. So the wall can change size but not form.
The knit creates a soft and bulky expression. The thickness and creases of the knit could have sound absorbing ability.