Knitted wood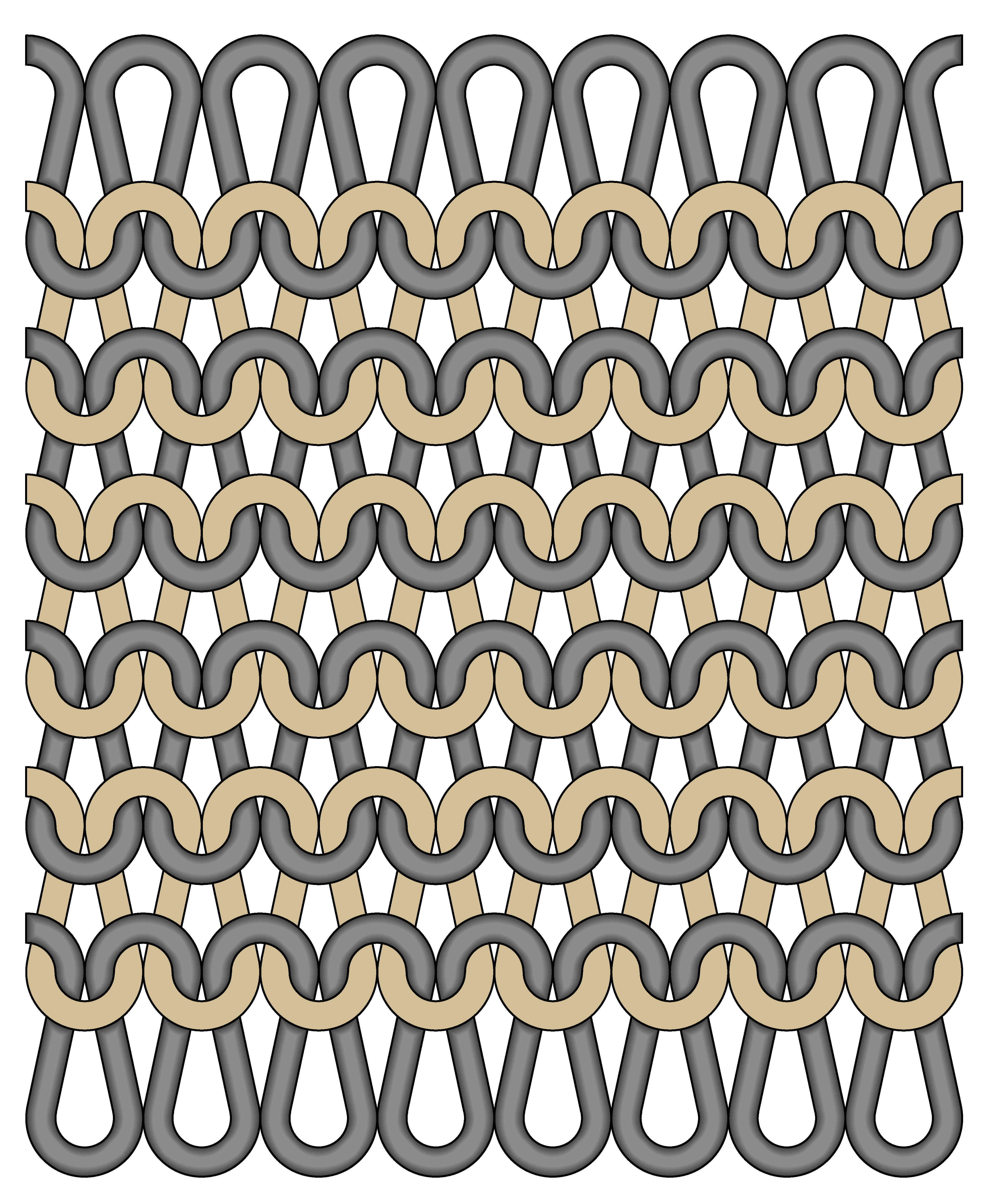 With laser cut wood mimicking knitted loops mixed with thread creates a flexible structure but with some structural stability. The wooden loops are stiff in contrast to the very soft thread.
The wood and thread is connected throughout the materials as they are mixed in every other row.
The hybrid has a strong knitted expression when also the wood takes on the expression of the textile.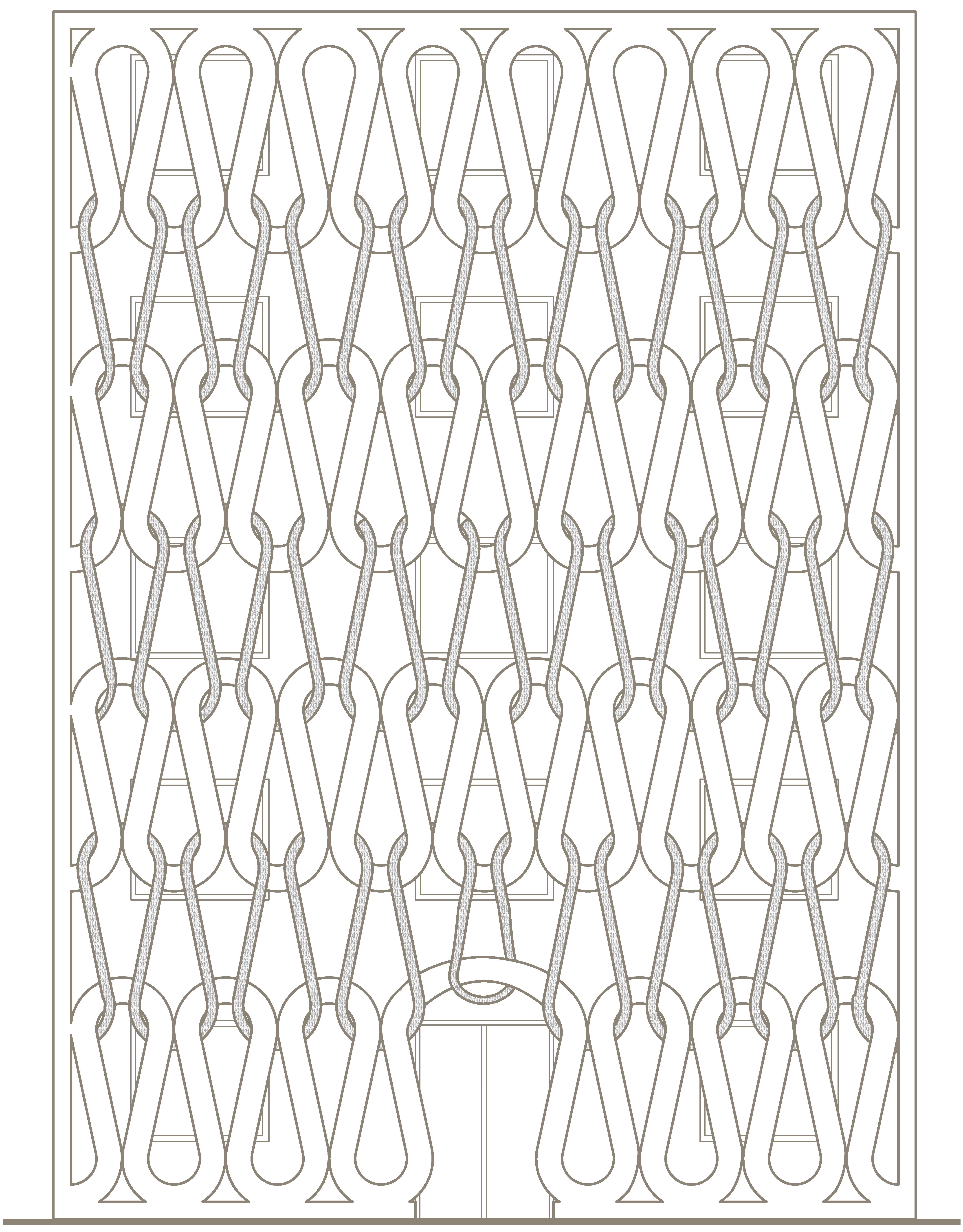 Façade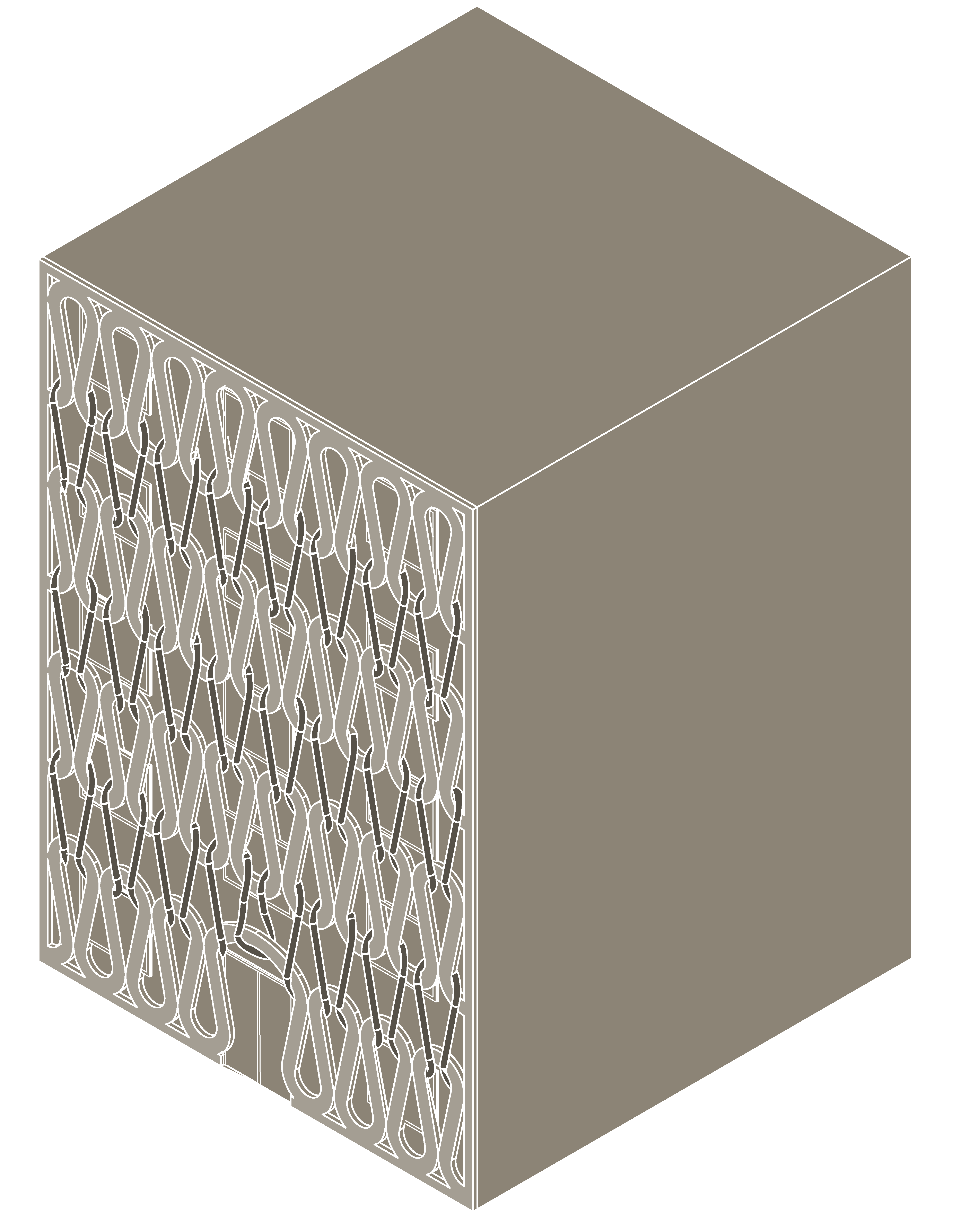 A façade made up of big CLT elements cut to mimic a row of loops in a knit, knitted together using a stuffed fabric tube.
In scaling up this hybrid the yarn used in the smaller versions could be changed to a filled fabric tube.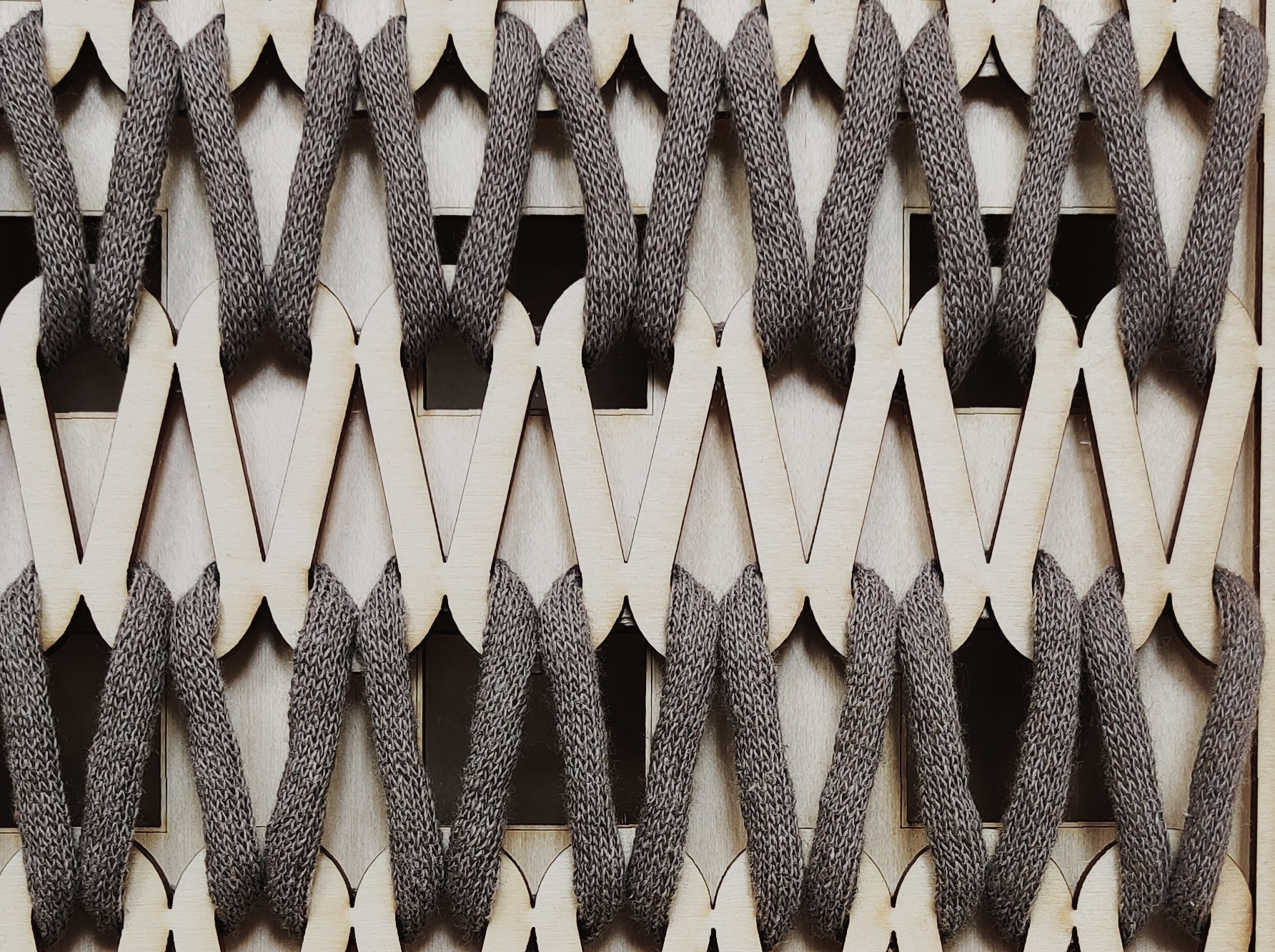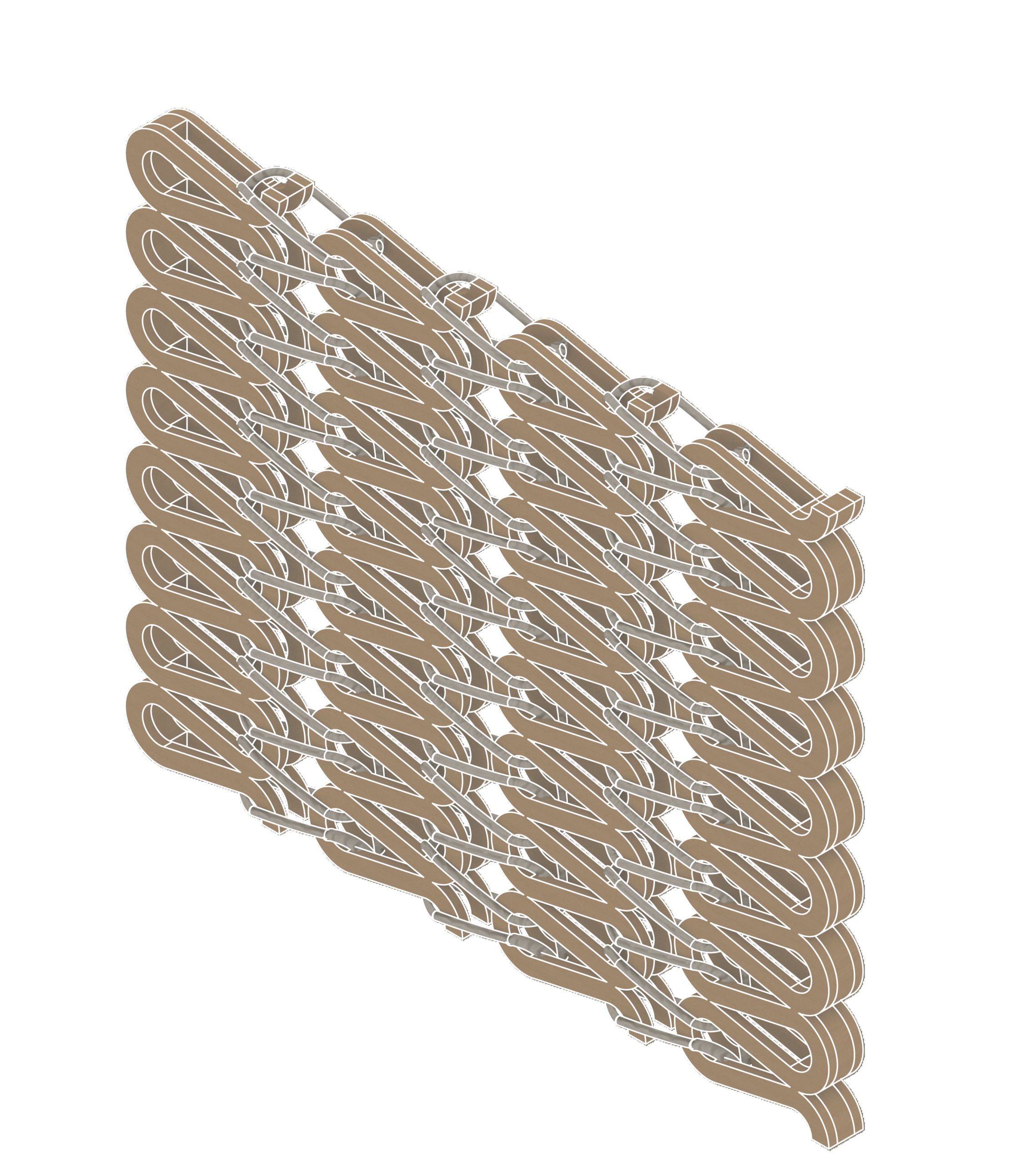 Space divider
The wooden loops in the space divider is created by two sides of CNC milled plywood connected in the edges. The loops are knitted together with a thick rope.
The parting wall stands for it self and is flexible and foldable. It is semi see through but creates a clear border in space.